​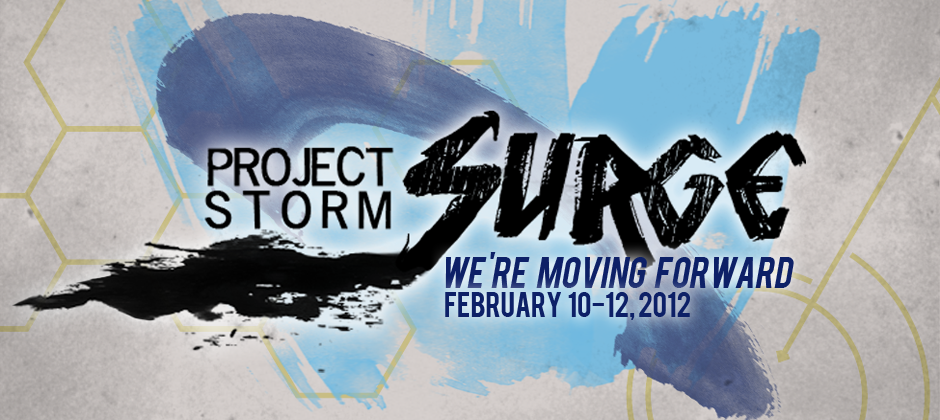 Venue Fee:
Early Bird - $20 (with discount code 'SU4' before 1/28)
Regular - $30
Register NOW:
http://stormunity.com/surgeregistration
Venue Information:
Howard Johnson Plaza Orlando North
http://hjporlando.com/
Room:
http://i.imgur.com/9KbCI.jpg
Lobby:
http://i.imgur.com/7OFa0.jpg
Event Room:
http://i.imgur.com/oJox4.jpg
Bar/Lounge:
http://i.imgur.com/MzsV2.jpg
Pool:
http://i.imgur.com/hJpxi.jpg
We will be located in 2 separate rooms, a 3200 square foot Main Room and a 1200 sq ft room dedicated to the Pump It Up and In the Groove machines. Venue has a Steak/Seafood restaurant with Breakfast, Lunch and Dinner along with the Why Not Bar/Lounge (
http://legendarywhynotlounge.com/
) which opens at 4pm daily.
Special Room Rate: $60/night
To book your room, please call 407-862-4455. Please mention Project Storm to get this special rate!
Tournaments:
Ultimate Marvel vs Capcom 3 (360) - $10
Super Street Fighter IV: Arcade Edition 2012 (360) - $10
King of Fighters XIII (360) - $10
BlazBlue: Continuum Shift Extend - $10
Soul Calibur V (PS3) - $10
Tekken 6 (PS3) - $10
Dance Dance Revolution Extreme (Arcade) - $10
In the Groove 2 (Arcade Dedicab) - $10
Pump It Up Fiesta EX (Arcade) - $10
5v5 Fight For FL Team Tournament
Ultimate Marvel vs Capcom 3
Super Street Fighter IV: AE 2012
Rules:
http://stormunity.com/general-rules/
Tournament Schedule:
Visual Schedule
Friday
Casual Gameplay - 12:00pm
Dance Game Qualification – 5:00pm
Saturday
Dance Game Tournaments – 11:00am
King of Fighters XIII – 11:00am
BlazBlue: Continuum Shift Extend – 12:00pm
Super Street Fighter IV: Arcade Edition 2012 – 2:00pm
Soul Calibur V – 3:00pm
Ultimate Marvel vs Capcom 3 – 5:00pm
Tekken 6 - 6:00pm
Sunday
Dance Game Tournaments/Finals – 12:00pm
Fight For FL 5v5 Teams – Super Street Fighter IV: AE 2012 – 12:00pm
Fight For FL 5v5 Teams – Ultimate Marvel vs Capcom 3 – 3:00pm