Since it's time to raise money again, I've once again set my sights on this stash of processed jade items and also revamp the shop in the process. Ebay really isn't a good outlet for this kind of thing due to flood so I'm trying to sell directly to interested parties, priced to move.
Note that 99% of these items are in the form of loose pendants. On the user end they will then require a rope or chain and a bail to be worn. Any craft store should have these supplies at a very low cost, or a jewelry outlet will likely have gilded parts if you prefer those to make a valuable-looking item.
To help move the low-value items I'm, for the most part, bulk selling them in a tiered system not unlike those you'd find on a Kickstarter or Patreon. If you have a preferred selection of items among your purchase level or even desire additional items, just let me know what you'd like and we can work out pricing. Otherwise, unless stated you'll be getting a "grab bag" of sorts with the purchase level you pay for the number of items indicated, avoiding duplicates when possible unless otherwise requested. The "grab bag" model will help me efficiently move this product at a lower price, and also provide you, the buyer, with more pieces per dollar in the end.
For the sake of reducing overhead associated with shipping and packing costs, the minimum order is $20. All payment is taken via Paypal. Higher purchase levels unlock more + better pieces.
For simple referral I've graded packages and quality by letter grades.
$20 = A "C" package. Contains heavily replicated pieces made of mostly low-grade material. There are so many hundreds of pieces of these in this inventory of goods that you'll expect to get 5-6 of these. Small pieces depicting Buddha, various animals, and generic shapes such as circles and hearts fill much of this grade.
Examples of "C" grade items: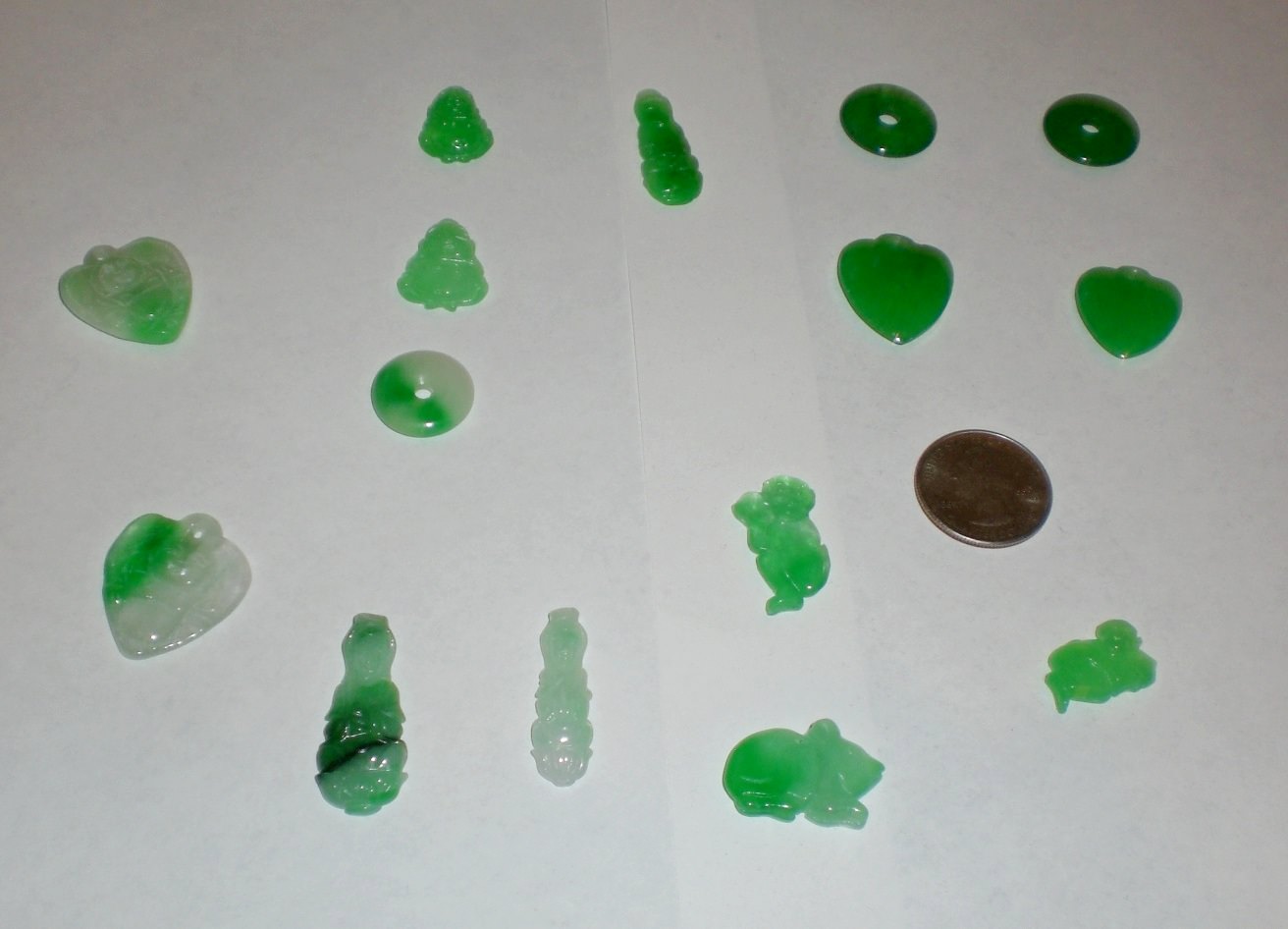 $35 = A "B" package. Includes a "C" package. "B" carvings resemble more distinguishable objects and figures in a wider variety of designs. Their carvings are a bit larger and more elaborate than the "C" pieces. These can also include more detailed carvings in lower grade material that regrettably resulted in a brittle, chalky appearance despite the carving detail. Expect 3 of these pieces when purchasing.
Examples of "B" grade items: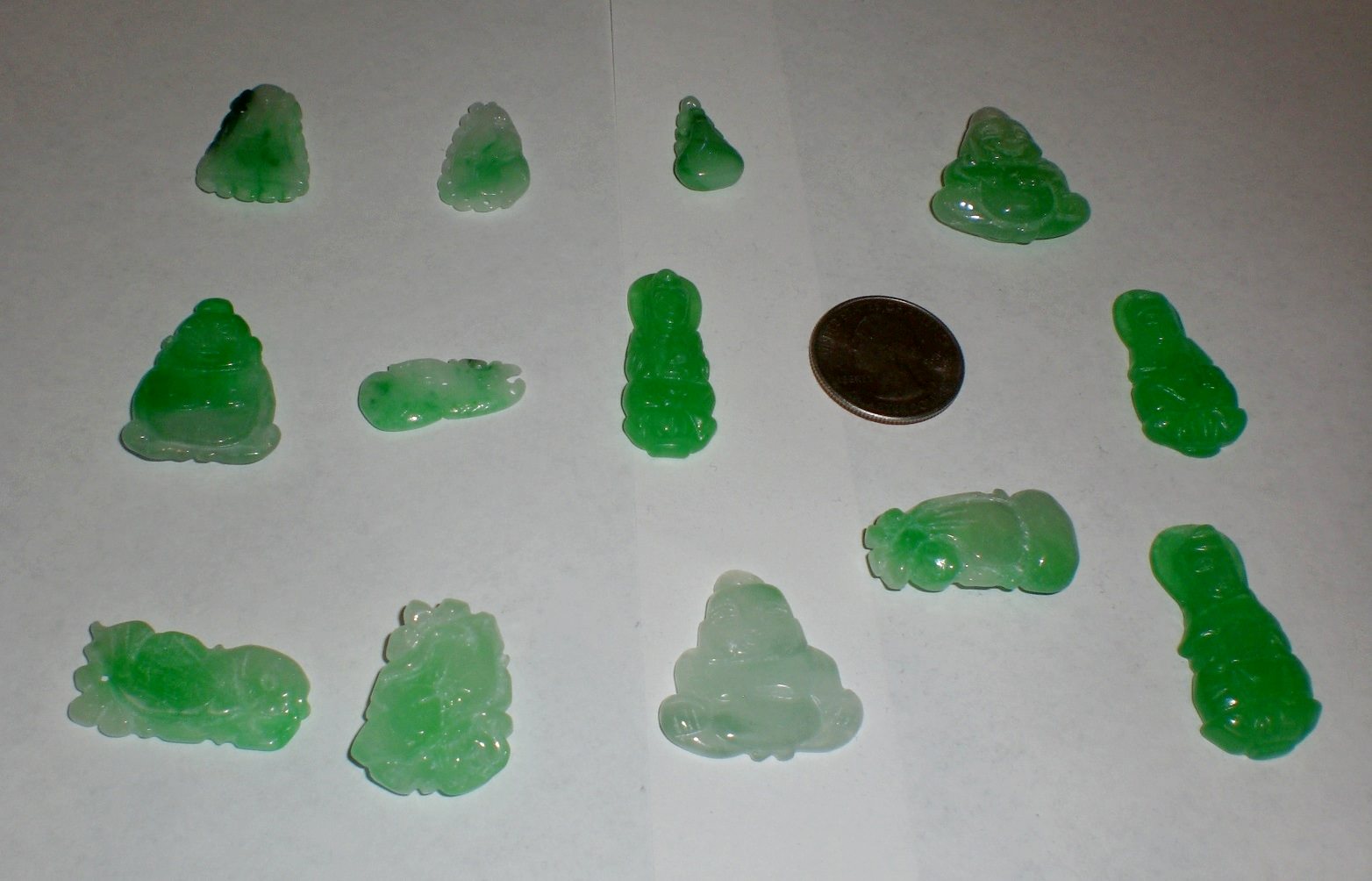 $50 = An "A" package. Includes all the previous packages. In addition, 2 carvings of high detail are included with quite a few different available designs. With some carvings, the stone used in these is fairly smooth with less visible brittleness.
Examples of "A" grade items: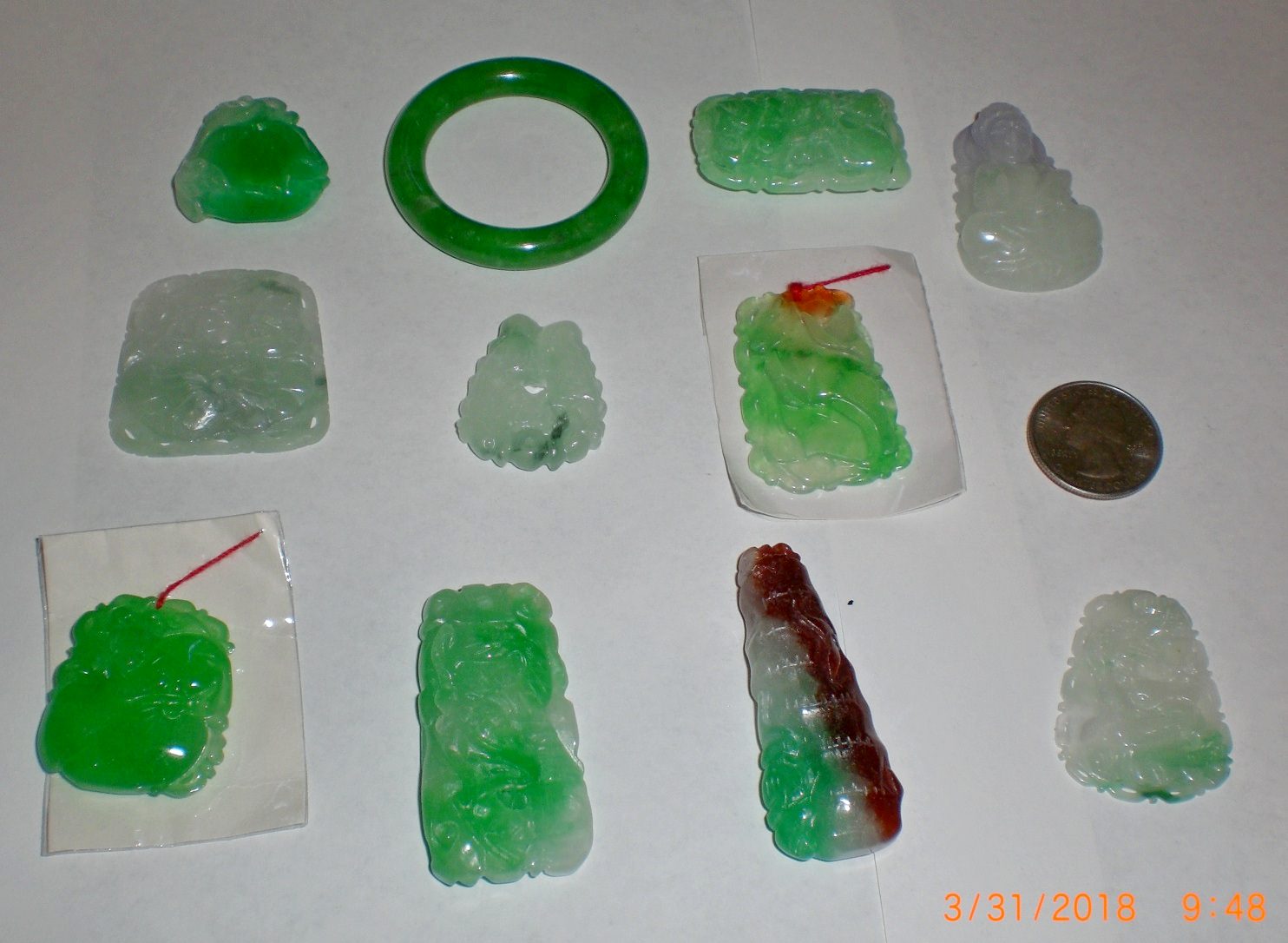 $80 = The "S" package for bigger contributors. Includes all the previous packages plus an additional "A" grade item. Larger carvings with more unique and detailed designs fill the "S" grade, of which you will get one. At this point there aren't too many items I'd grade this way, warranting individual photos for each. I encourage selecting which specific carving you'd like at this level.
Album of "S" grade items:
https://imgur.com/a/uHXiv
"SS" items. These are larger carvings with the most intricate designs and very few duplicates. The stone used is smooth, vibrant, and has none of the brittleness seen in the lesser grade items. These are sold singly at a $50-100 range. If you feel like being a very generous benefactor and want something particularly cool, take a look at these.
Album of "SS" grade items:
https://imgur.com/a/eIIwq
Payment is taken via Paypal. Buyers located in the 48 states have no additional shipping fees. If you are buying internationally you will be quoted additional international shipping fees. Feel free to private message if you'd like anything.
Last edited: