Only a few more days left to register for this Ladder/Online Tournament! Once you register, you have till August 30th to play your matches!
Sign up for the Soul Calibur V Ladder Powered by PlayStation for a chance to win $1,500 (First Place.) Major League Gaming Inc. ("Major League Gaming" or "MLG"), which also encompasses "GameBattles", will conduct this Soul Calibur V Online Tournament Presented By PlayStation® (the "Tournament") in accordance with these official rules (the "Official Rules"), unless otherwise indicated.
By participating in a Tournament, each participant agrees to abide by these Official Rules and decisions of judges, which shall be final and binding in all respects. Participation requires a PlayStation® 3 console, PlayStation® Network account, a valid MLG user account and a copy of the Soul Calibur V video game for PlayStation® 3.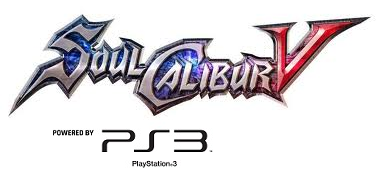 Registration is open from July 27th - August 29th
Ladder play is from August 2nd - August 30th

Play and win as many matches on the ladder as possible. Remember, the more people playing on the ladder, the better chances you have finding a match. The Ladder Play matches are set up by the players, and played at the time the match is set up for (by the players.)

Online Tournament portion of play is from August 31st - September 2nd

Up to 32 players will be seeded into the double elimination bracket at the end of the Ladder Play. Players will be seeded according to their rank from the Ladder Play. Remember, you must play AND win at least one match in order to be ranked and eligible for the Online Tournament portion

Prizes:

The 1st prize winner shall receive: $1,500
The 2nd prize winner shall receive: $750
The 3rd prize winner shall receive: $500
The 4th prize winner shall receive: $250
Get full info and official rules
Online Ladder Standings
If you have any questions, do not hesitate to ask. Otherwise, register for the ladder and start playing for a chance at the $3,000 prize pool!