Transcending history and the world, a tale of souls and NONSTOP CASGASM eternally retold!
I present our longest running, most successful, and saltiest contest in 8WR...
The Most Esteemed One-Shot Contest!
I post a
theme
and a
deadline
.
Winner
decides the
theme
of the next contest.
So on.
So forth.
Contest Rules:
1.
Multiple
entries permitted. Encouraged, even.
2. Votes are for
creations
, not for
creators
. Due to Rule 1.
3. For ideas on future themes, feel free to consult the SCV version
here
.
First up we have...
Libra of Soul MC Contest!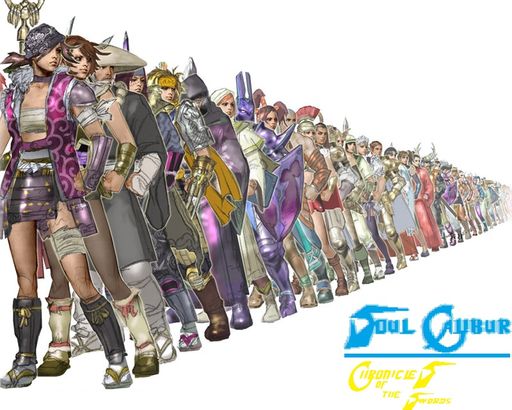 Let's start things off easy. Just post your Libra of Souls
main character
. Pretty much anything is fair game, but do try to make an outfit that you can picture your main character wearing for 15+ hours of gameplay. Something to express his/her/its identity as you roam the Libra universe gathering Soul Edge shards, making friends, and slaying punk-ass bitches.
Deadline: Monday, October 29.
11:49 PM Eastern Time.
*No one's real strict with deadlines, so if you need an extension, just ask.
Last edited: