Hello my friends! How's it going? Today is the day for two new more original characters to show you! Erolith a female elf warrior and Yasir a Persian alchemist and a mercenary. There is also their info and their stories. I hope you like them. Enjoy and have fan!
115.Erolith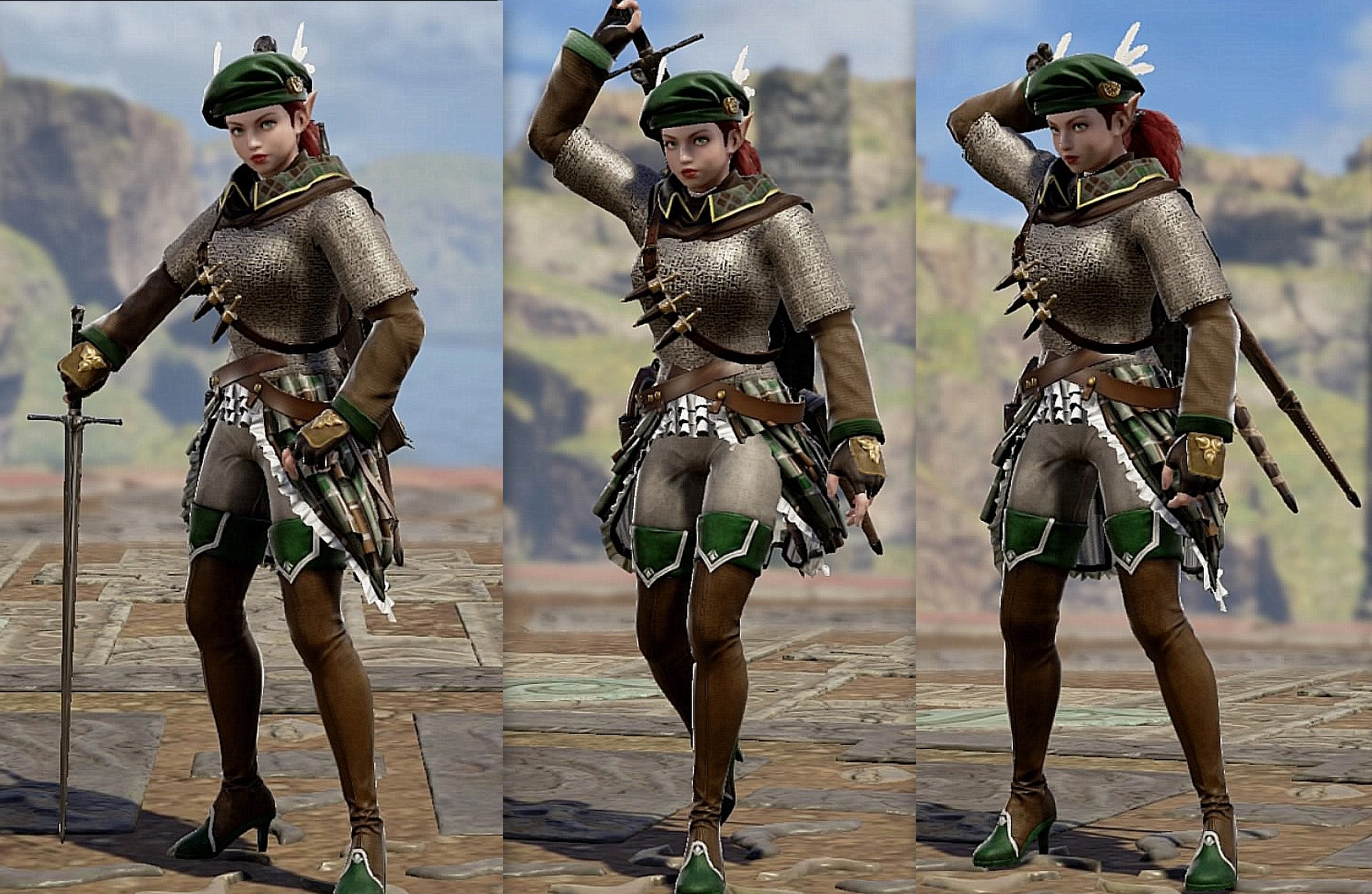 Character Info and Story:
Erolith was born in far Elf Kingdom named Ekfard, which it was lost from people and noone knew about her kind! She was over 200 years old, old for humans but in her world was like a young girl. Erolith was a good elf with such a good manners, she was always took care to all of those who she loved, she was also practiced longsword techniques to protect the weak elfs and to protect her Kingdom! One day a mysterious aura covered the Earth, and her world too an elder elf told her that this aura was evil and the humans called the "Evil Seed" it was came from an evil, cursed sword SoulEdge, he also warned her that this threat also would be affected their world! Erolith felt that she must protect the Ekfard Kingdom and the Elf world and she decided to visit the humans for the first time in order to find the truth about this evil and to destroy the cursed sword SoulEdge!
Name: Erolith
Age: over 200
Birthplace: Ekfard Kingdom, Elf World
Birthdate: Unknown
Weapon name: Steel Sword and Silver Sword
116.Yasir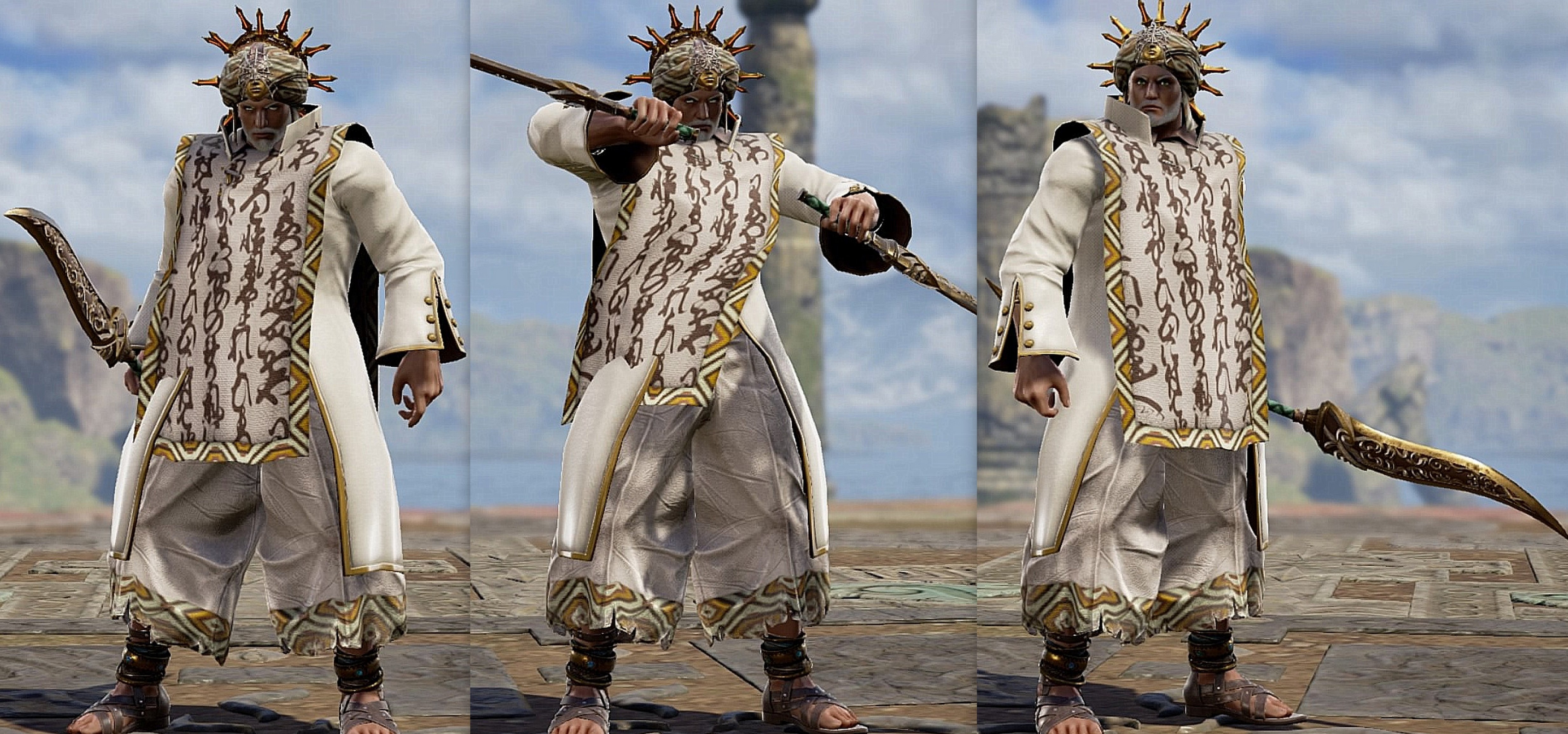 Character Info and Story:
Yasir was an elder alchemist from Persia and a mercenary! Yasir lost his family when he was very young! He grew up in a military base outside of Persia and studied there alchemy! In the year 1587 Shah Abbas hired a major group of mercenaries to gain territories to extend his kingdom, Yasir joined the group. After of countless fights with many armies he heard about a legend. The cursed sword SoulEdge! Some was insisted that this was only a fairytale and some was insisted that this was a truth and an evil mist from that sword covered the Europe and East Asia turned many people to evil beasts! Yasir felt that he had to investigated this and felt that he should do something to save the world! He read volumes of books and found that SoulEdge was revealed through the ancient times killing many people and the beloved son of a Hero's King!
Yasir thought that if he could use his alchemy he could discover the ingredients of SoulEdge and how it was created and who was its creator, he decided to travel a long journey in order to find the sword, his destination was a tower with 100 floors known as the Tower of Remembrance the book that he had read stated that there it was the place that everything were started.
Name: Yasir
Age: 65
Birthplace: Persia, Ottoman Empire, present day Iran
Birthdate: 12 April
Weapon name: Ithan Scimitars