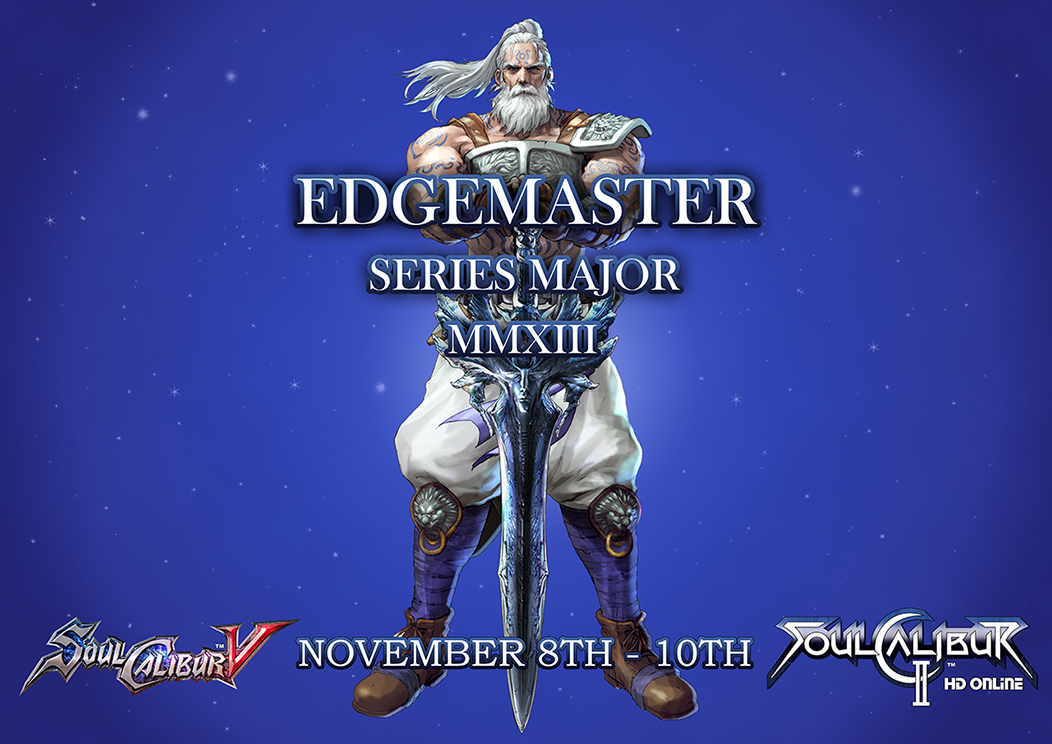 Platform
Xbox 360 for both SCV & SCIIHD.
Venue Entry
£15 for all 3 days (includes overnight stay)
Tournament Fee
£5 for each tournament per person i.e. 1 Team is £10 total
Friday November 8th - SCV 2v2 Team Tournament
Character lock for tournament and no repeat characters on each team
Japanese Rules. Each player will face off one of the oppenents team members until all the members
are the team are eliminated in a FT1 match E.g.
Team 1: A & B, Team 2: X & Y. A plays X, and B plays Y. If X and Y win their matches, they
progress, but if X wins and B wins, X plays B and the victor's team goes through.
CaS, Devil Jin, Viola Banned. Dampierre TBC
Saturday November 9th - SCV Solo Tournament
Default VS mode (3 rounds, 60 seconds)
All matches are First to 3 wins.
Loser has option of character change or random stage pick.
Standard 1P and 2P costumes unless opponent doesn't mind.
Groups into Double Elimination bracket.
CaS, Devil Jin, Viola Banned. Dampierre TBC
Sunday November 10th - SCIIHD Solo Tournament
Rules TBC
World Teams Tournament
If there are enough countries and players there will be an exhibition tournament with free entry.
Each country will need 3-5 players, if not they can form a World team.
Prizes
All tournament fees will go into the Pot.
Extra Prizes and Pot split TBC
Signups & Payment
Coming Soon
Food
Many food close by like Cafes, Dominos and Subway. Also 24/7 Supermarket.
Short bus ride near 'London Park Royal Travelodge' Hotel are KFC, Pizza Hut, Nandos,
Chiquitos, Chinese buffet, Burger King and Costa.
Travel
Easyjet
- Cheap airplane from different European cities
iDBus
&
Eurolines
- Cheap coach with wifi and power points
BlaBlaCar
- Share car journeys
Accomodation
Easiest/Cheapest way to get from hotel to venue is cab, which is very cheap if you are in a group
(4 people for car, 6 people for van)
Travelodge
- 'London Park Royal' is a short bus ride and about 20mins walk from venue. 'London
Wembley' is a short bus ride too. Both hotels have a sale on at the moment and you can easily
fit 3 people in each room.
Bridge Park Hotel
- Mix of shared en suite and with out rooms. Also has a hostel style room
which is very cheap. Short cab ride away from venue. Longer by bus.
I'll add more good hotels that I find.
Remember you can also stay at the venue overnight, and is included in your entry fee
For any more information, questions or help please feel free to contact me via PM, Post or send me a message on Facebook.
Last edited: