A 3-4 month hiatus from Project Soul's social media services has recently ended. What pieces of news are coming around this new year? You guessed it! Things that are not Soulcalibur VI. This brings up an interesting question. How big is the team's budget, and how much time are they being given for the next installment? Let's visit what they've said in regards to their current side projects.
We'll start with the most recent posts on the
@hoshino_calibur
twitter account. For those of you who don't know, Project Soul has been partnered with the developer of another Namco mobile called Outcast Odyssey. This is the second batch of character artwork to be plugged into the game. If you want to play this game on your iPhone or Android, the characters that have been added to Outcast Odyssey are Yoshimitsu, Taki, Sophitia, Mina, Elysium, Algol, Tira, Aeon, Hilde, Zasalamel, and most importantly Talim! I will link the awesome artwork of these characters in the spoiler. Alternatively, you can click
here
for high resolution versions of each individual and
here
for a few of the older characters in the game.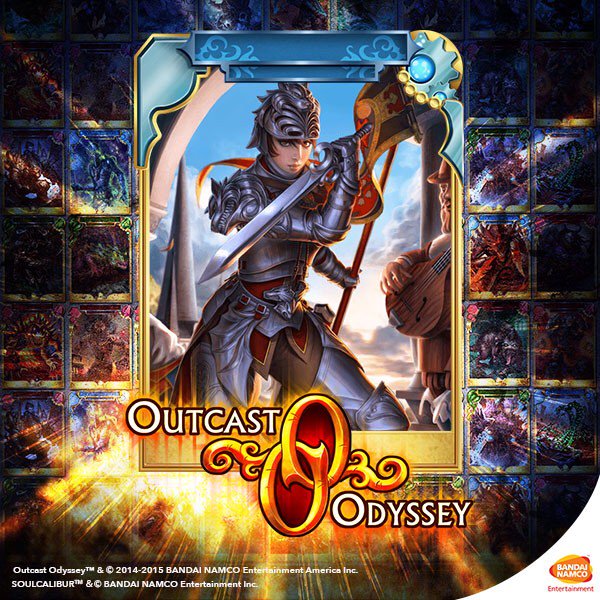 Other news includes the console versions of past games. The Japanese PSN store will finally offer Soulcalibur V as a digital download. The game will be discounted alongside Soulcalibur II HD Online. The strange part of this release is that the European and American versions of Soulcalibur V have been available for download on their Playstation stores since April 2013. Why would they start releasing the game now for Japan? The only conclusions we can make are that Namco is acquiring funds for future games on top of Sony trying to attract people to PS Now. If you don't know what PS Now is, it is a paid subscription that lets you stream Playstation 3 games on your Playstation 4. This is essentially an online powered emulator from what I have been told. If you are interested in that service, then feel free to research it for a more in-depth description.
With all of these new products that have been released since Soulcalibur V, we have a reasonable assumption that the intellectual property is still profitable for Namco. In the past few years, we received the digital download version of Soulcalibur V, Soulcalibur II HD Online, Soulcalibur Unbreakable Soul, Soulcalibur Lost Swords, Soulcalibur 1 for android, and cameos in games like Outcast Odyssey and Project X Zone 2. How many Namco fun bucks have Project Soul gained since then? To my knowledge, there haven't been any statistics released for the free-to-play games outside of the download count for Soulcalibur Lost Swords. Please comment below if you have any additional information because it seems that "The Legend Will Never Die".