I attach some interesting screenshots for discussion (outside of just general hype!). Lets keep our discussion civil gentlemen (no "I-told-you-so" gloating, since we're all jubilant here). This was taken from 1080p but I resized it a bit smaller. Back when SC5 first revealed I was hoping for more tech-saavy individuals to do something like this, but I figured I may as well contribute.
1) Some details for Mitsurugi: The SC1 inspired design is obvious
Notice the hilt of his sword has the purple wrappings (rather than old mitsurugi's grey wrappings from SC5)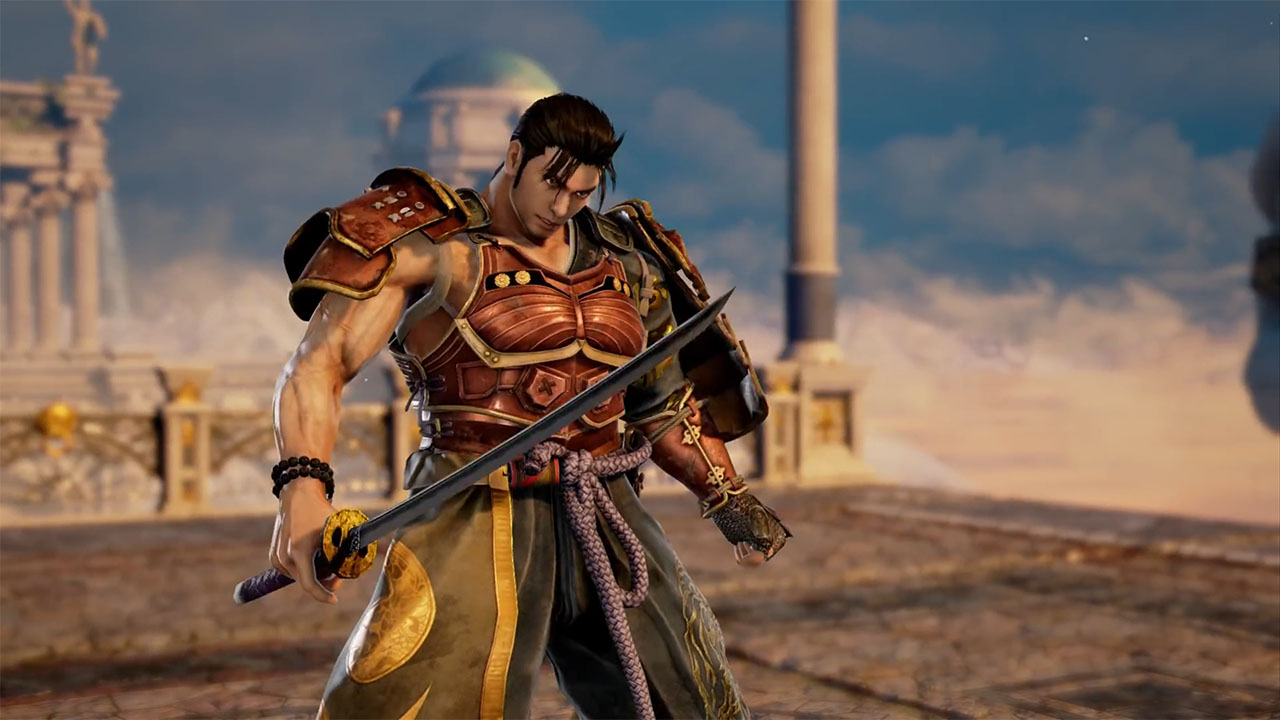 Intimidating picture! His sword charging up for fire elemental energy attacks remind me of Lost Swords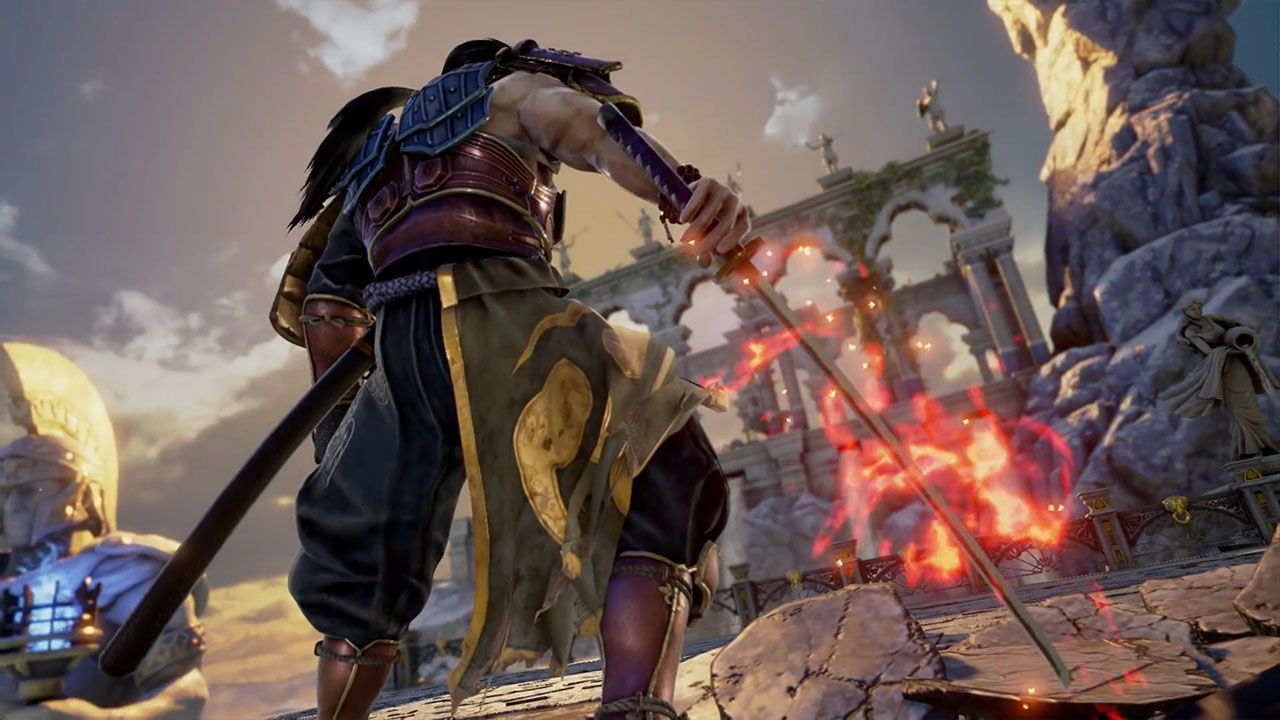 No grey hairs nor bushy beard here.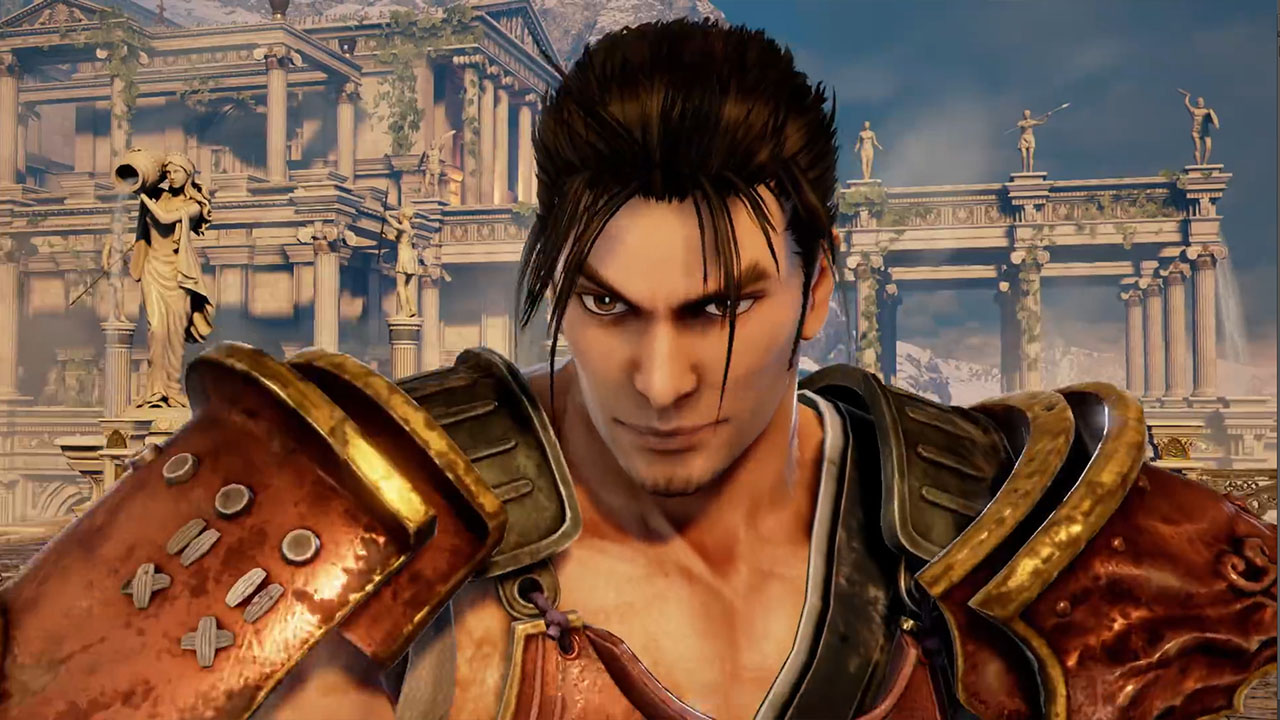 2) Sophitia's looking as lovely as ever:
That's like Raphael's VE stance. Guess she's wielding the Omega Sword and the Elk Shield.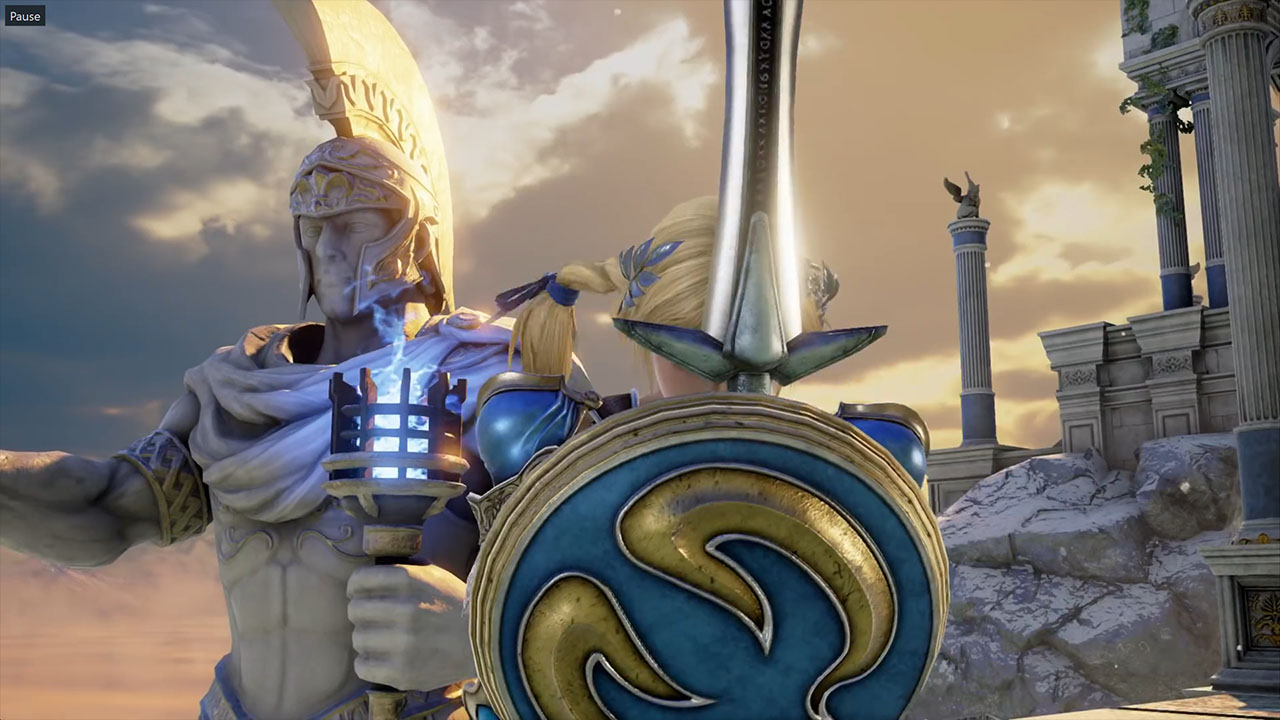 Again, her outfit is inspired by her SC1 roots. You'll notice she doesn't really hold onto her sword lol.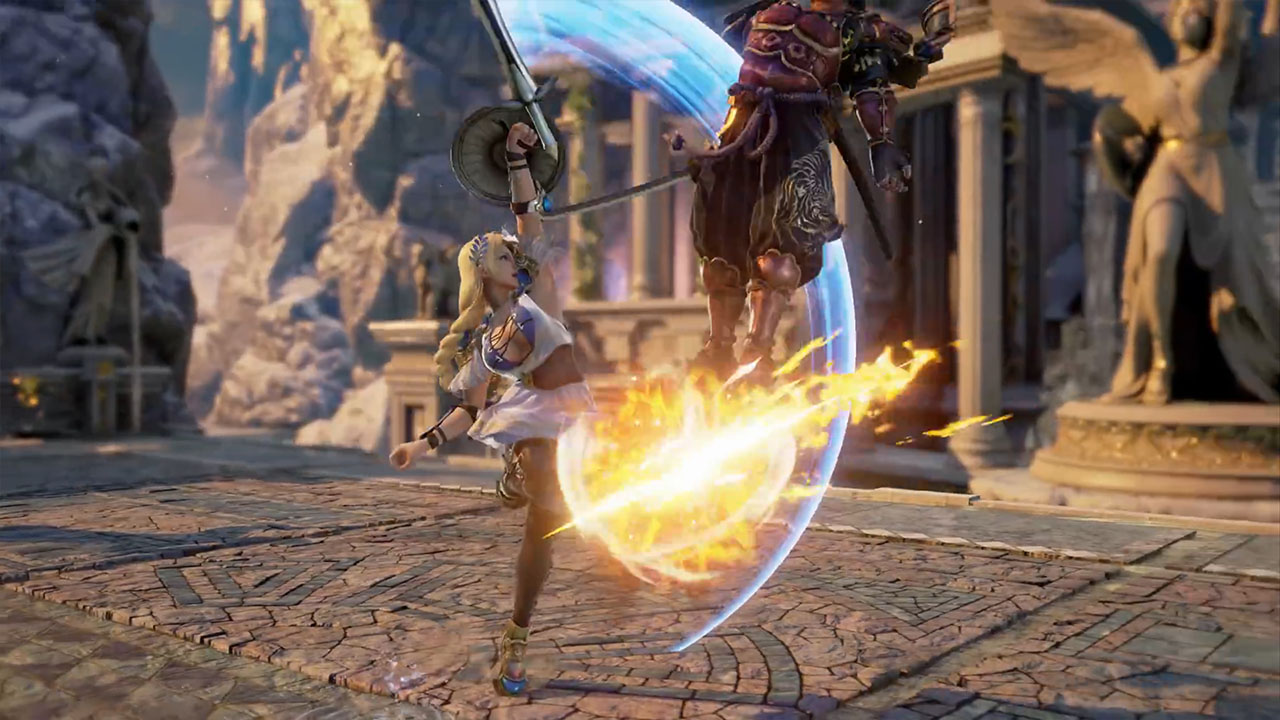 A much better look at the details of Sophitia's outfit. Don't let that distract you though, Mitsurugi is also looking really bad-ass in this picture. I assume he's mid animation in his super move [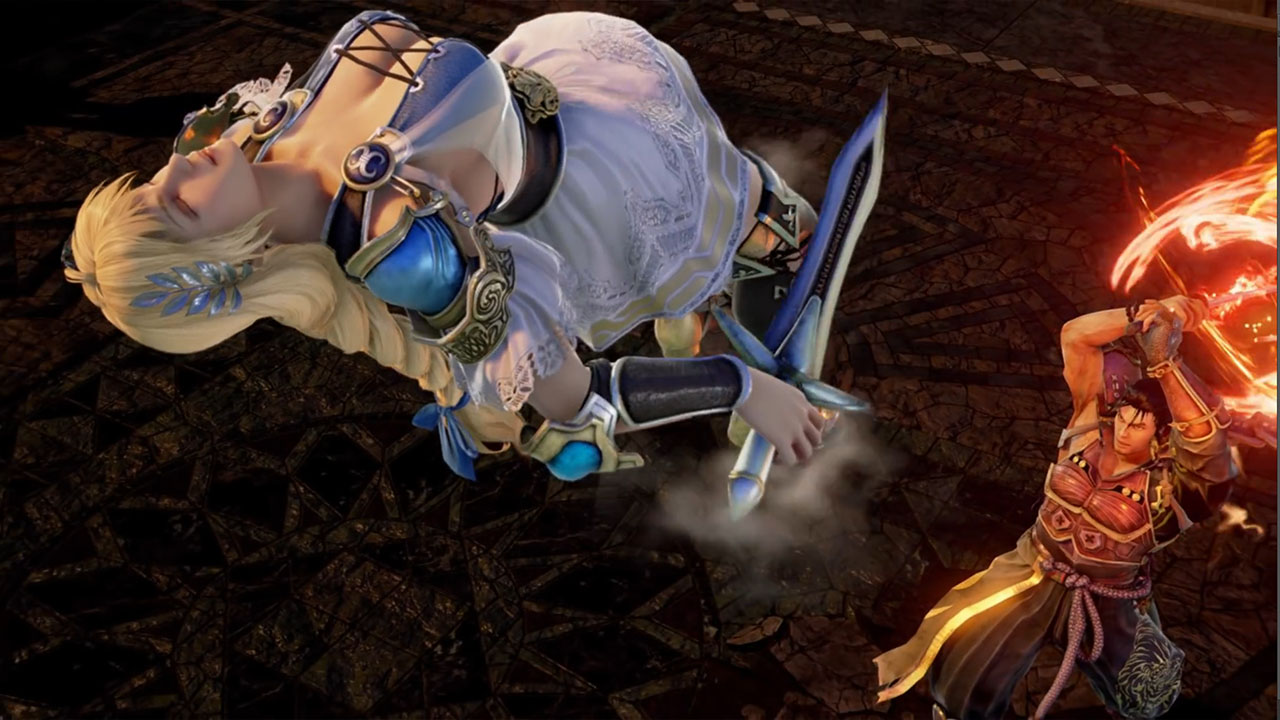 3) Some dueling images :
The ground looks kinda messed up with the reflectivity. Note Sophitia's stance, as it looks unlike anything I've seen from her before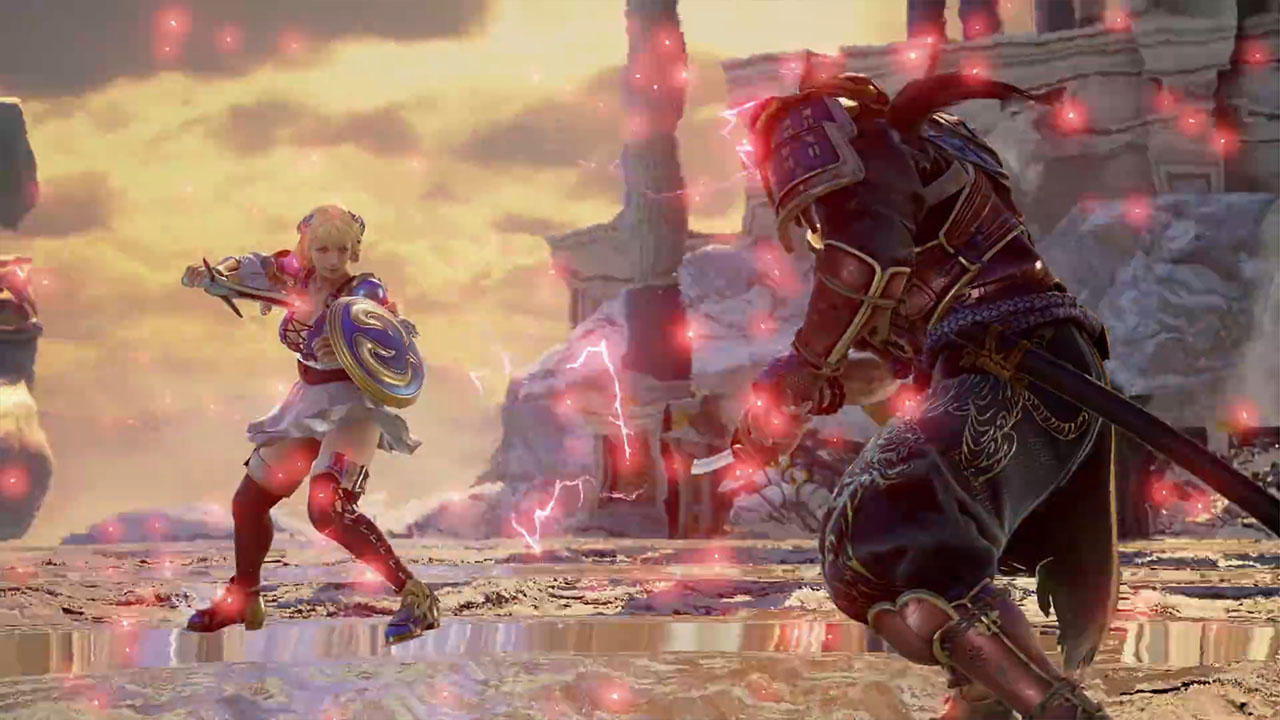 What is this clash mechanic ?? It doesn't appear to be a GI.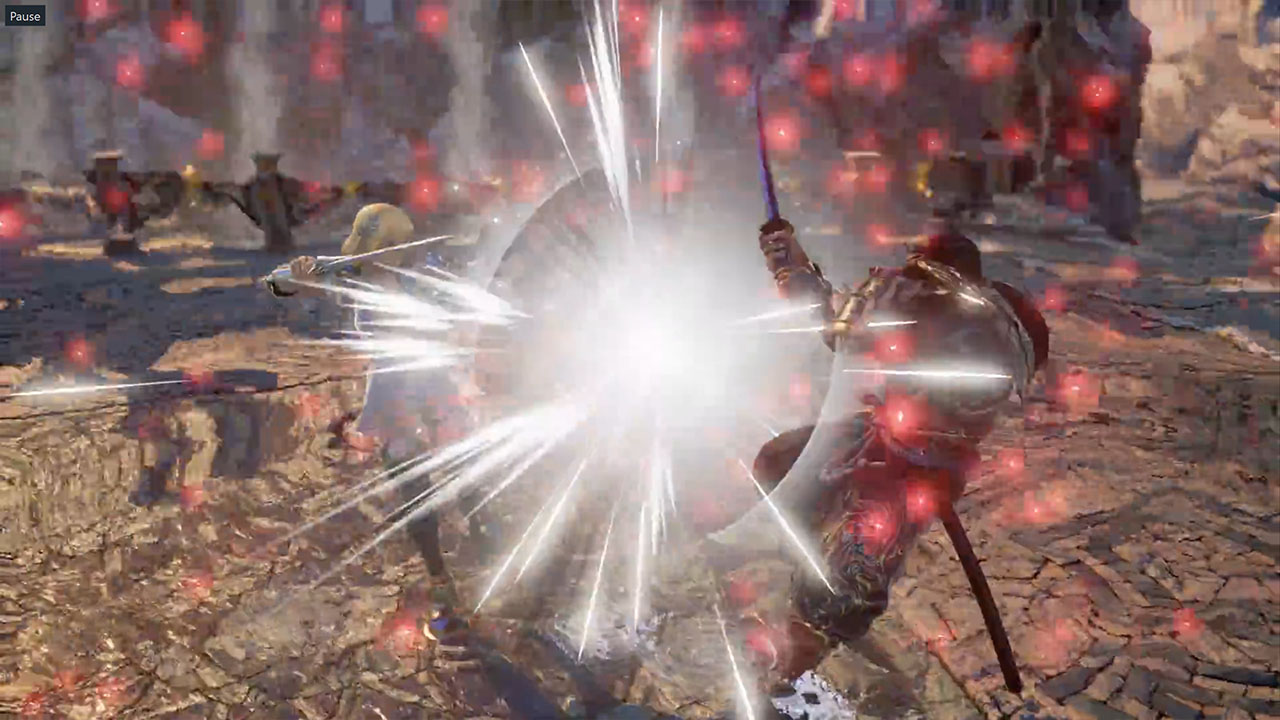 Sophitia and Mitsurugi are summoning the elements!! Notice the distortion of the surrounding environment!!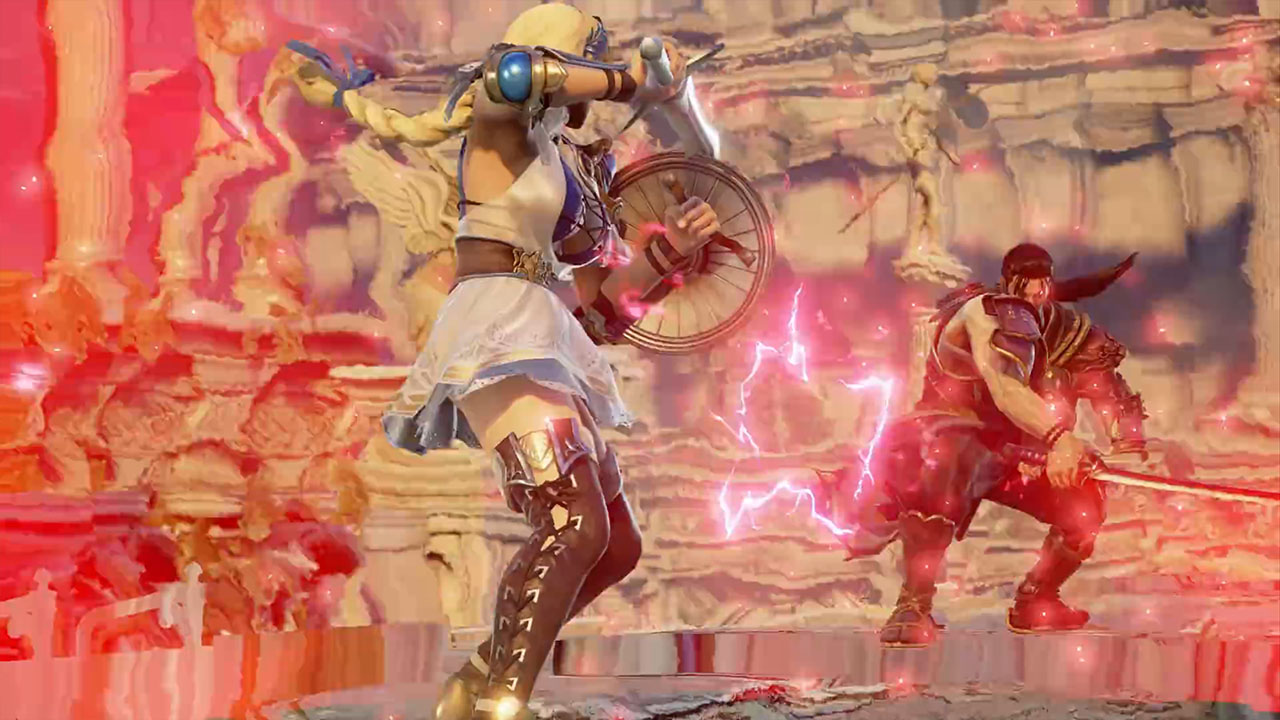 Sophitia summoning her Warriors Orochi powers mayhaps ??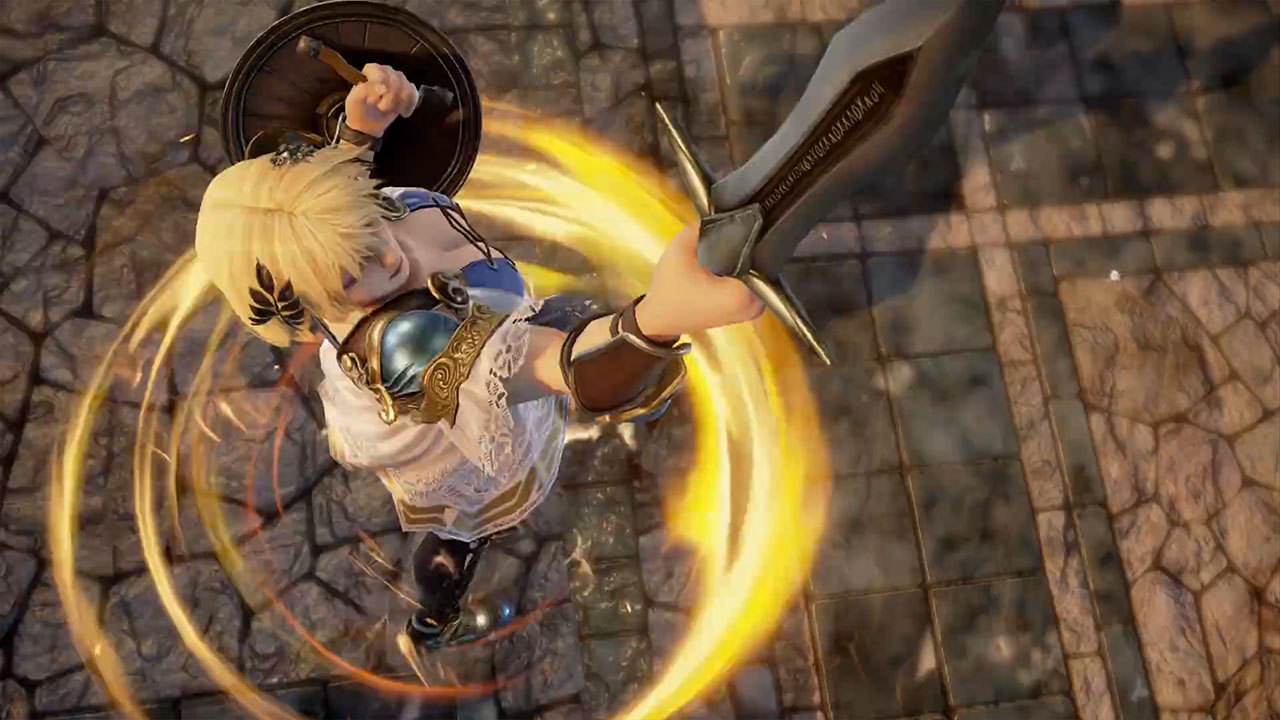 Seems like Hephaestus has answered her prayers!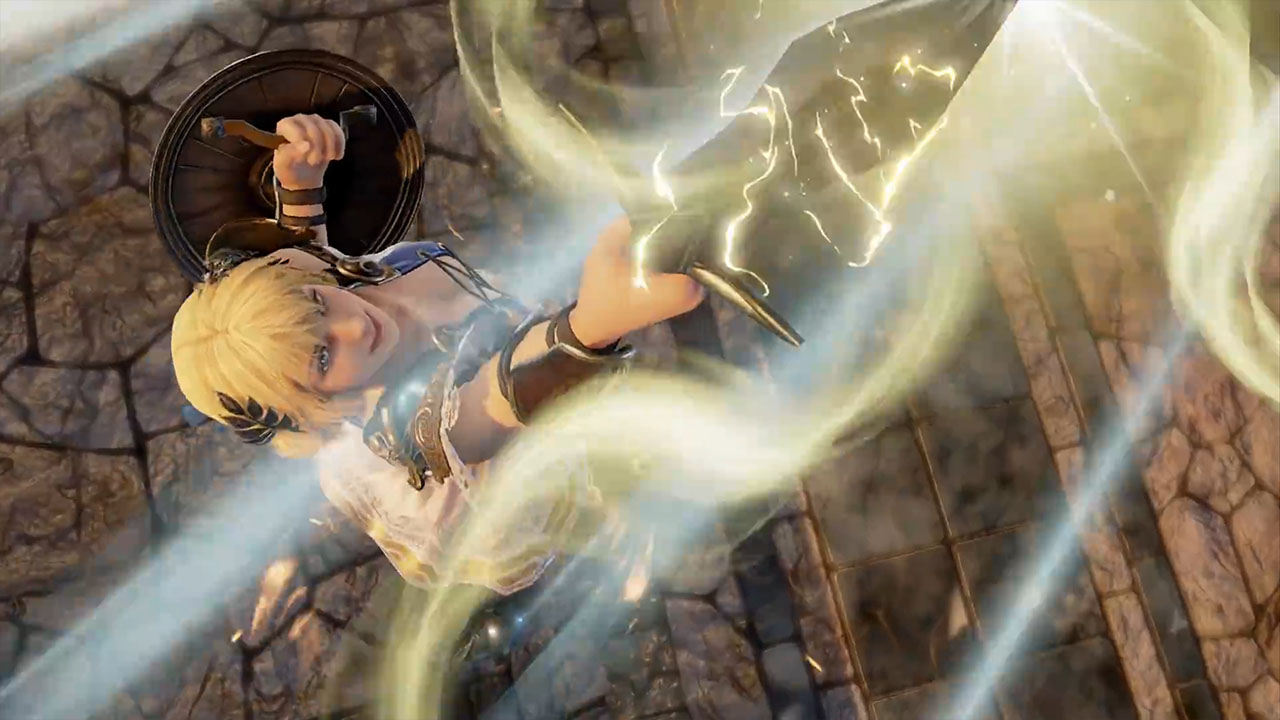 When facing down the holy envoy the Greek Gods, Mitsurugi is forced to call upon his flaming sword to level the playing field.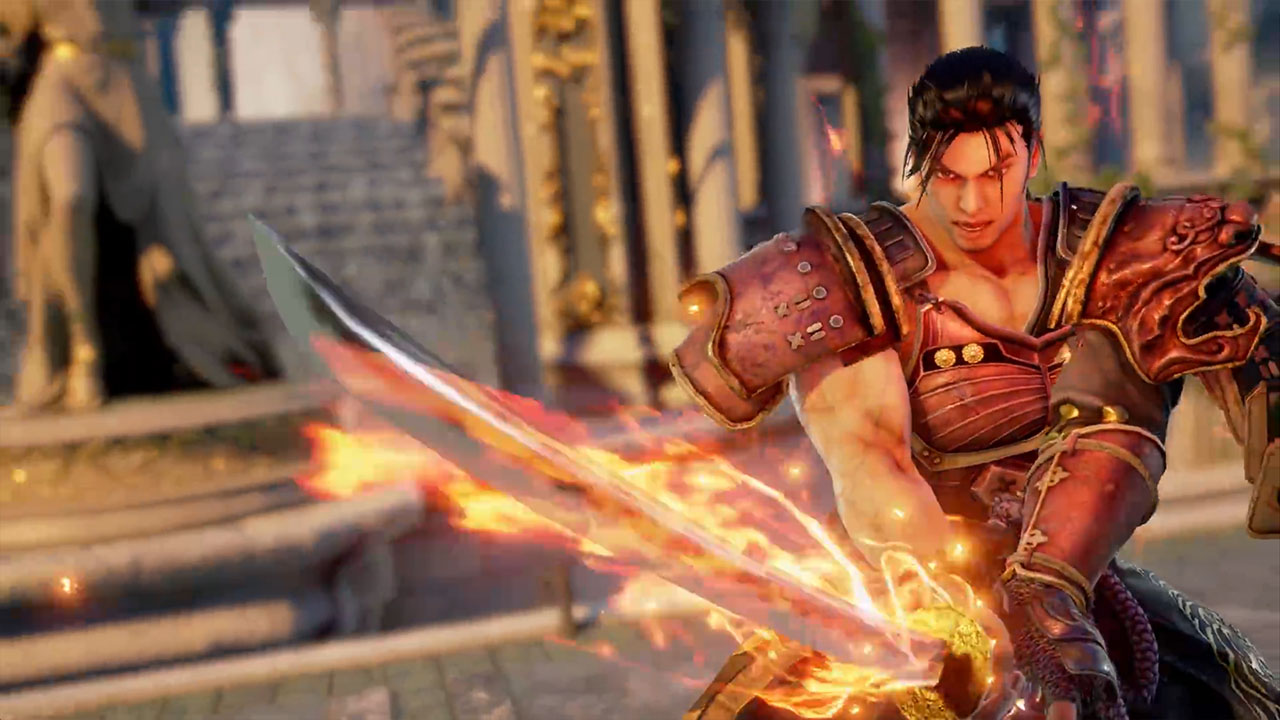 Sophitia's energy aura oddly changes to blue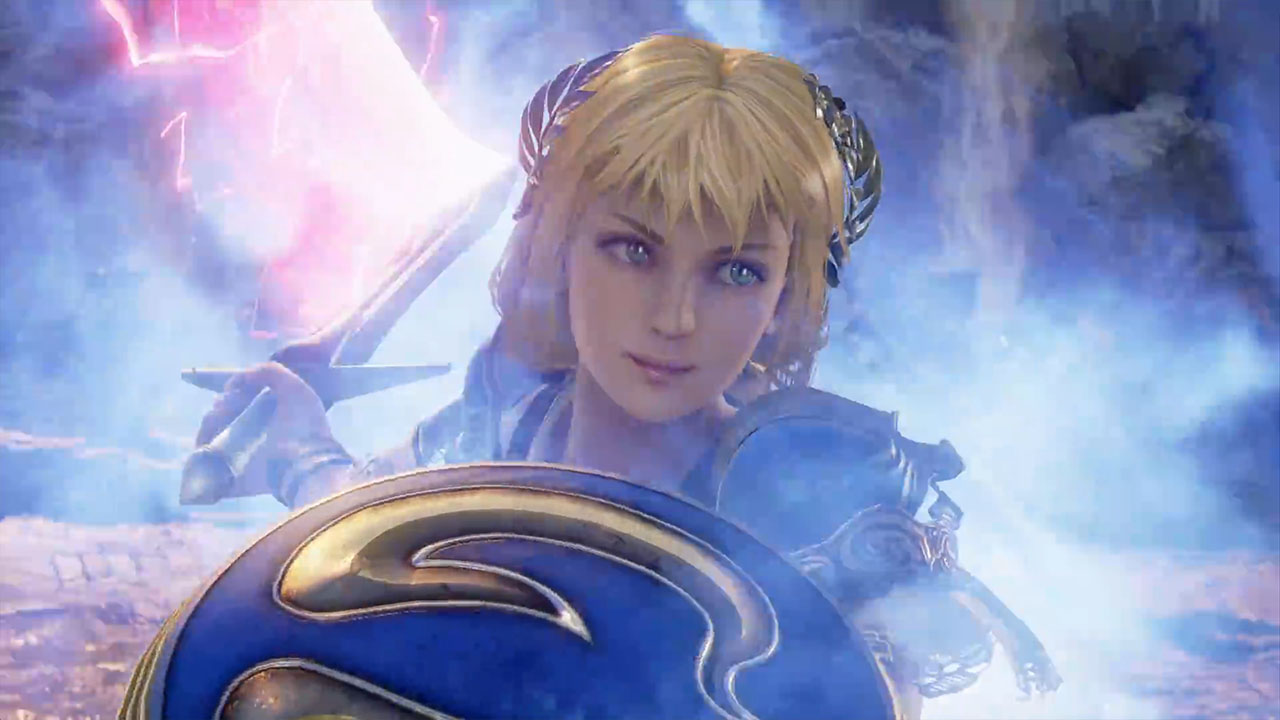 Mitsurugi's now has red lightning particles ??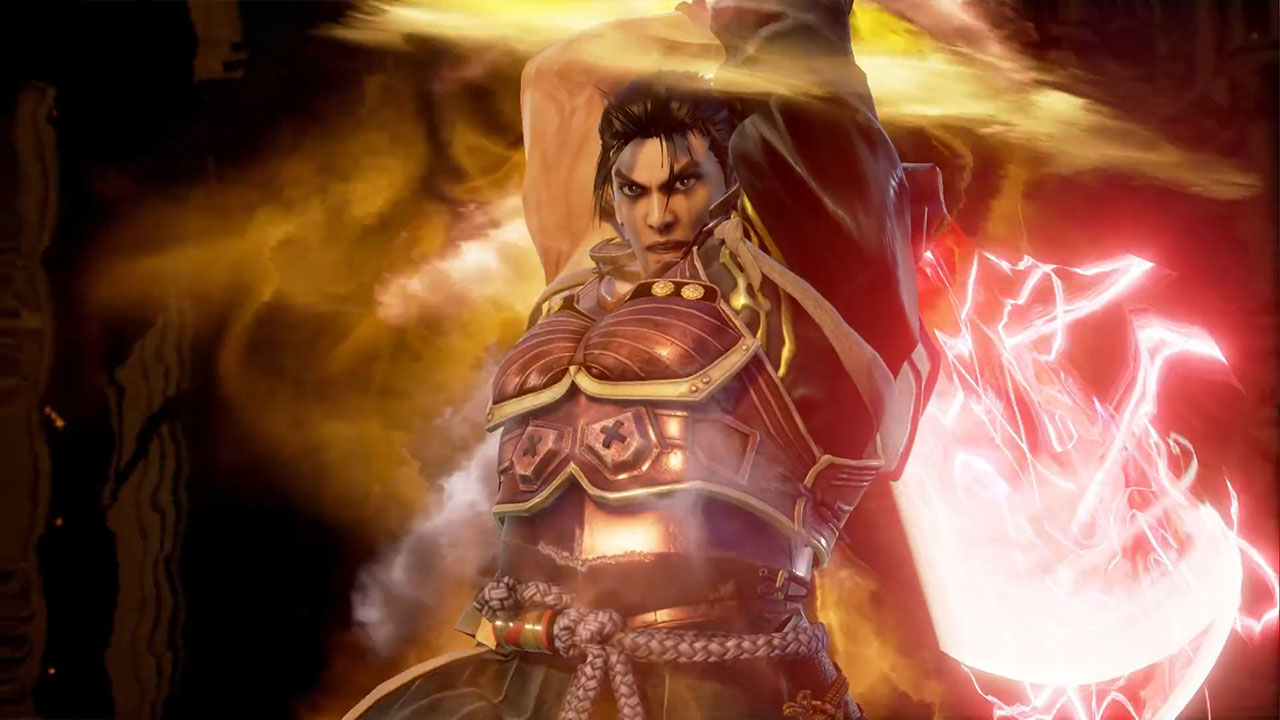 The climax of the trailer: Sophitia's skirt is surrounding by blue particles while her sword has red lightning.
Mitsurugi's sword looks to be aflame.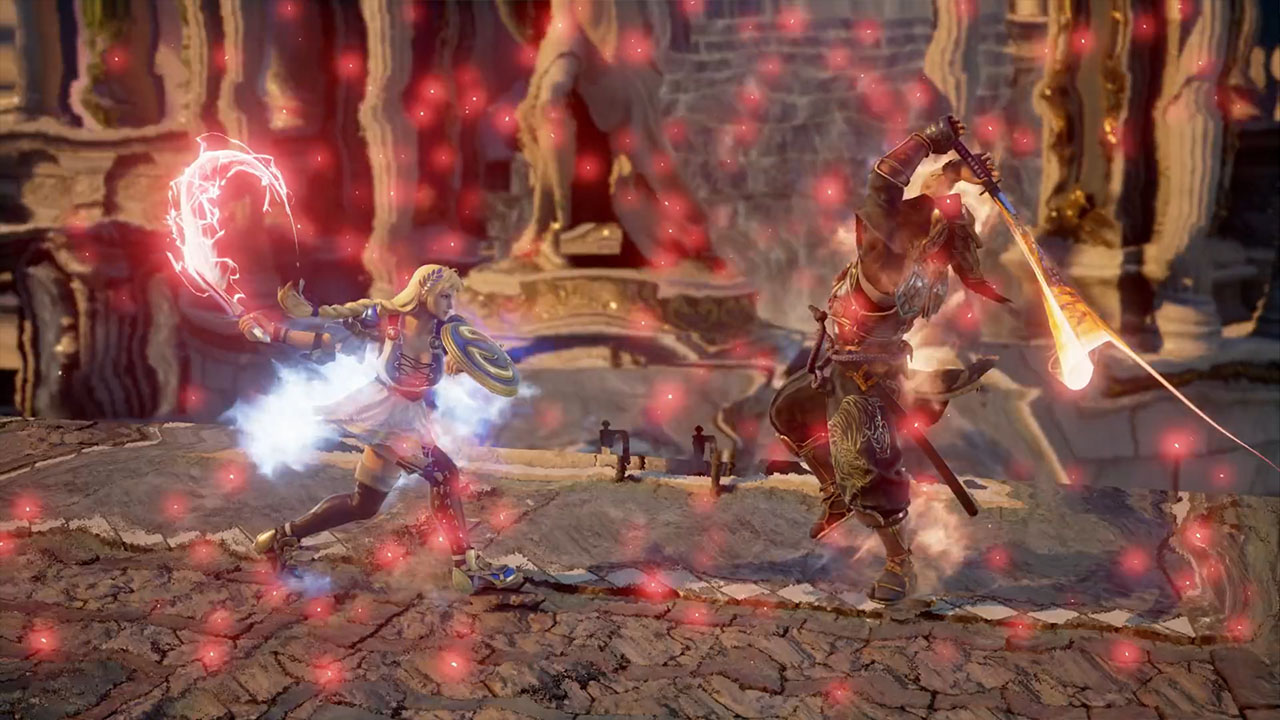 Lets dial that up to 11 now.