Today, the SoulCalibur twitter has tweeted out that we can buy some EXCLUSIVE SoulCalibur clothing and bags. Currently, all of the merchandise is available on their European store only, so foreigners will have a trickier time with payment methods (PayPal is accepted). If you want to check out the merchandise, then click the link on this tweet.
You will also notice that one of their designs has certain weapon's displayed. If you were to assume that the characters associated with those weapons will be in the next game, then your roster would look something like this: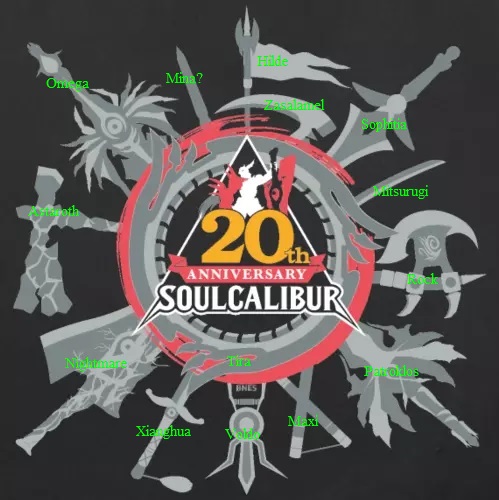 Update: If you would like to have this available on the Bandai Namco US Store, then I would recommend retweeting and liking this.
Source:
https://twitter.com/soulcalibur
https://shop.spreadshirt.net/BANDAI-NAMCO-Entertainment-EU/soulcalibur?q=T492795
Last edited: