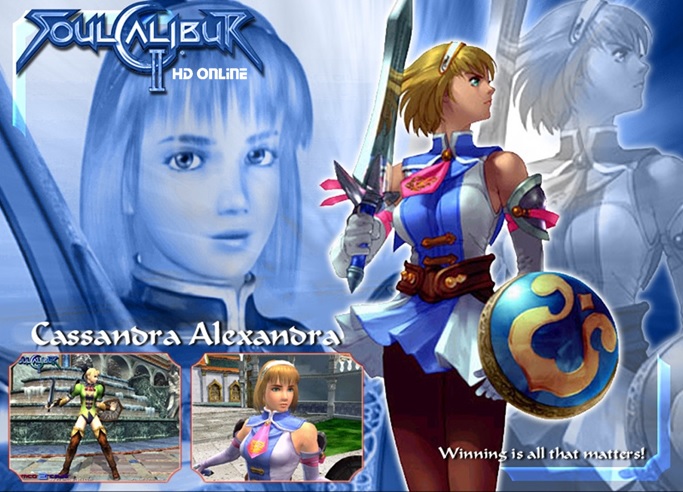 Welcome to the Soulcalibur II HD Online Cassandra Soul Arena!
​
Hello, I am Mage, the moderator here for Cassandra (and also Ivy) along with FenrisZero for Soulcalibur II and the upcoming re-release. I am here to make sure the Soul Arena is organised in a way that makes reading easy and understanding even easier, and I am also here to answer and questions you have for Cassandra or even just to offer advice on how to improve your gameplay with her!
Here is a list of useful threads around the Soul Arena. The list will get bigger when the game releases:
The most useful threads will be the ones that I sticky to the top of the forum, however that is not to say the non-stickied threads aren't useful! They can easily hold great information that you might have overlooked, so make sure to check out as many threads as you can.
If you have any suggestions or have a question about the Cassandra Soul Arena, don't hesitate to send me a PM or leave a message on my
profile
, or on my fellow moderator FenrisZero's
profile
.
When thinking of posting something, please use the threads I have already provided to do so, and try to use the most appropriate thread. Do not post a thread saying "Cassandra Tips to beat _______" - we already have threads in place for this purpose. If you do post a thread like that it will be deleted or closed and you may be warned and given infraction points. Please do not do something to make me warn you.
If you aren't sure where to post something, the
Cassandra General Discussion/Q&A Thread
is your best place to try first. If it isn't, don't worry, I can just move the post to a different thread. However please do try to avoid doing so. Also, story line discussions are not allowed in the Soul Arenas as this is purely a gameplay focused forum. If you do post a discussion about the story line it will be moved to the appropriate forum or deleted depending on what I think is the best thing to do and you will be warned.
Lastly, you must
never
begin or take part in flame wars. If you do so,
ALL PARTICIPANTS
will be warned and their posts removed. If it is extremely severe I will get the Super Moderators and Admins involved as well, so please do not flame each other.
Thanks for reading, I hope you enjoy the Soulcalibur II HD Online Cassandra Soul Arena.