Hello everyone! A while it has been, but I have returned to these fantastic forums to share my creations in Soul Calibur VI with you!
I have been loving everyone's CAS characters so far, and you have all clearly proven that a mere lack of items cannot deter you from making some beautiful and unique warriors. You are all so creative and talented!!
Before I get this underway, let me take a quick second to express...
My thoughts on the new CAS!
I love to complain about the lack of items as much as the next guy, but I have to give credit where it's due. Namco has greatly improved their creation tool in so many areas which it fell flat before. The versatility of sticker placement is better than ever. I find myself using stickers (and patterns for that matter) more than I ever have before. The colors on many items appear much more clearly than they did last time around, and some returning items even have a greater number of individual color slots. The character viewing system is so incredibly useful for taking screenshots of characters. The number of poses is impressive, and I love the solid color background feature, although I wish you could dull the intensity down from 9, allowing for some more muted color bgs. But alas. I could probably go on, but why do that when I can post my characters? Without further ado...
Name: Jian Shen
Style: Kilik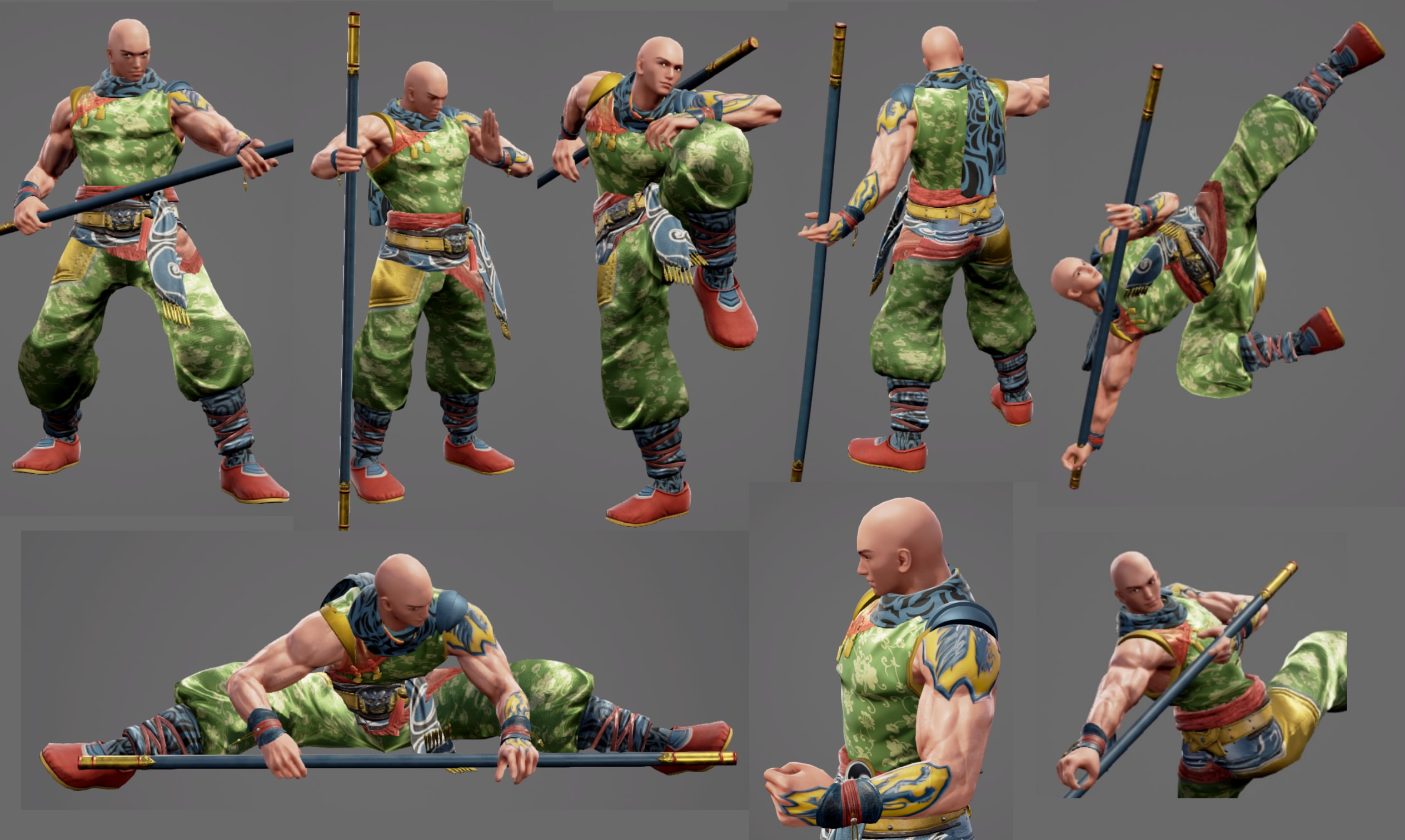 He's a Bhuddist monk from China with a patient mind and soul. Not too creative on the concept, but I love designing monk characters so what they hey. I up and made 3 outfits for this guy. This one looks alot like Tien Shinhan from Dragon Ball. It wasn't intentional, but I certainly don't mind it.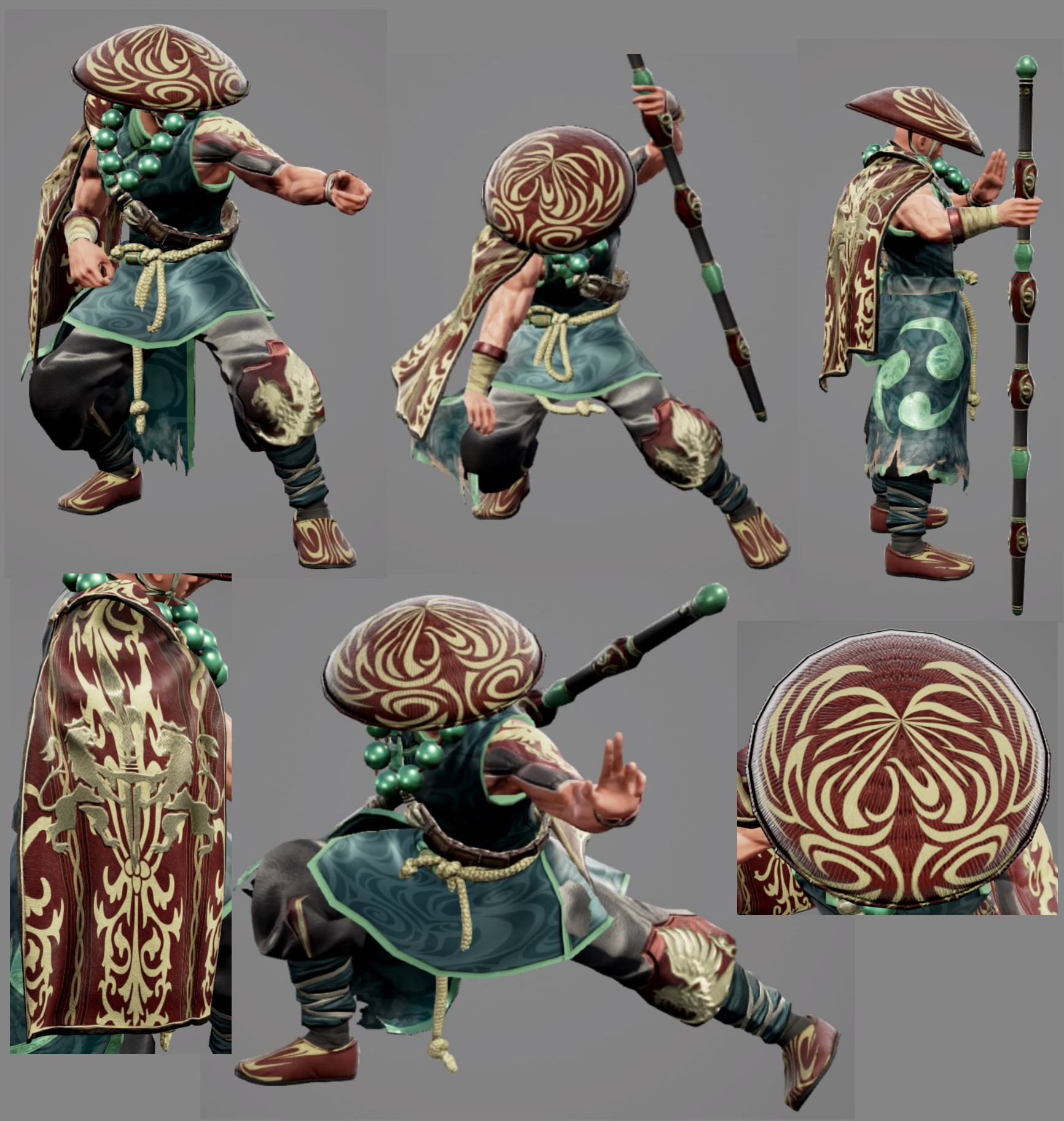 Jian Shen's 2P outfit. I keep going back and forth on how much I like this one. The jade coupled with the dark red is hard to get used to, but sometimes I really like it. The costume is definitely more Shinto based, even though he is Chinese lol. The blend of Chinese and Japanese aesthetics led to sort of a Mortal Kombat look. And yes I see that rope clipping through the tunic, but sometimes you just gotta surrender to the clipping in the name of character design.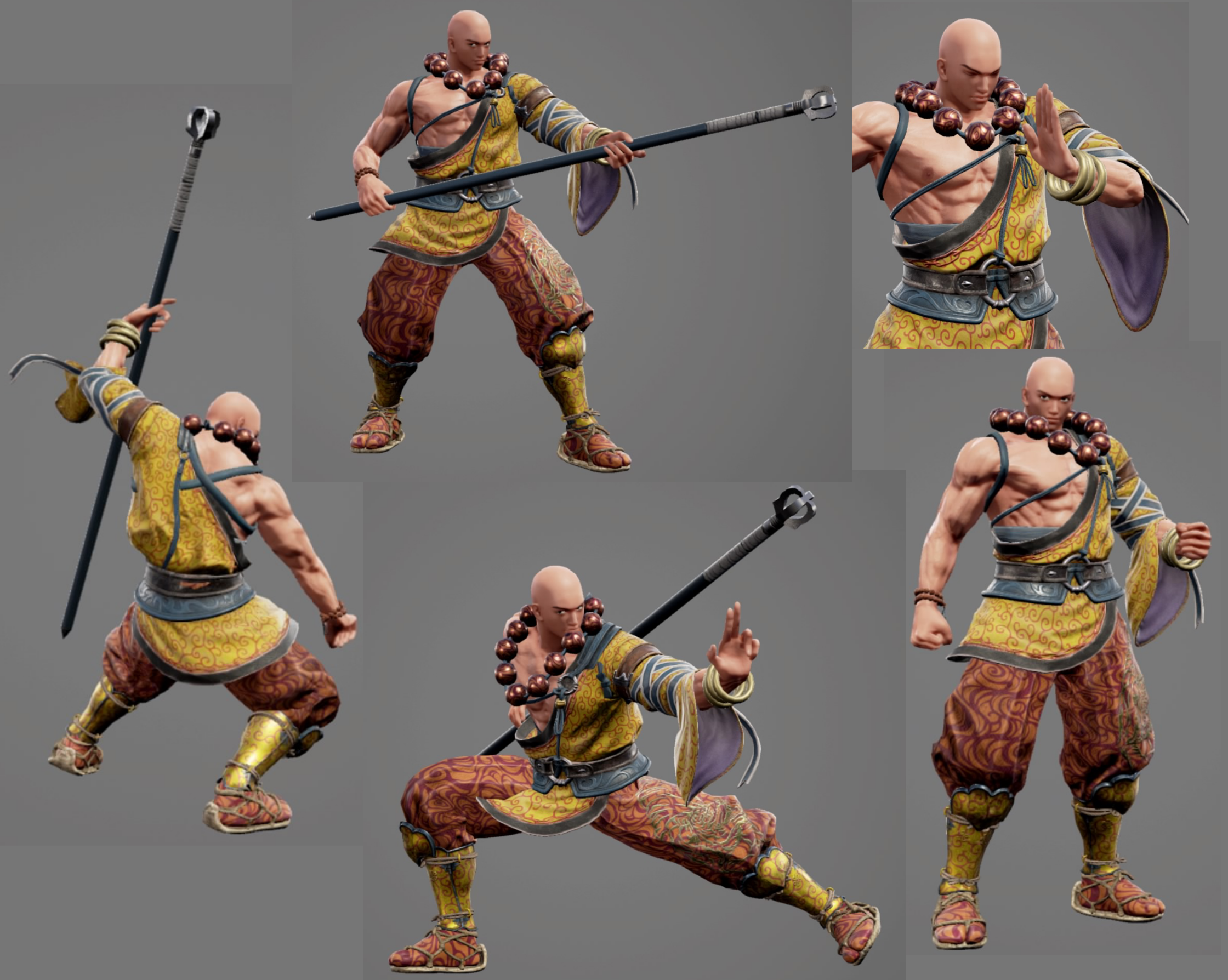 Here is Jian Shen's 3P outfit. Obviously went for the classic Shaolin monk look with a sprinkle of fantasy. Very pleased with how this one turned out.
Name: Shroud
Style: Taki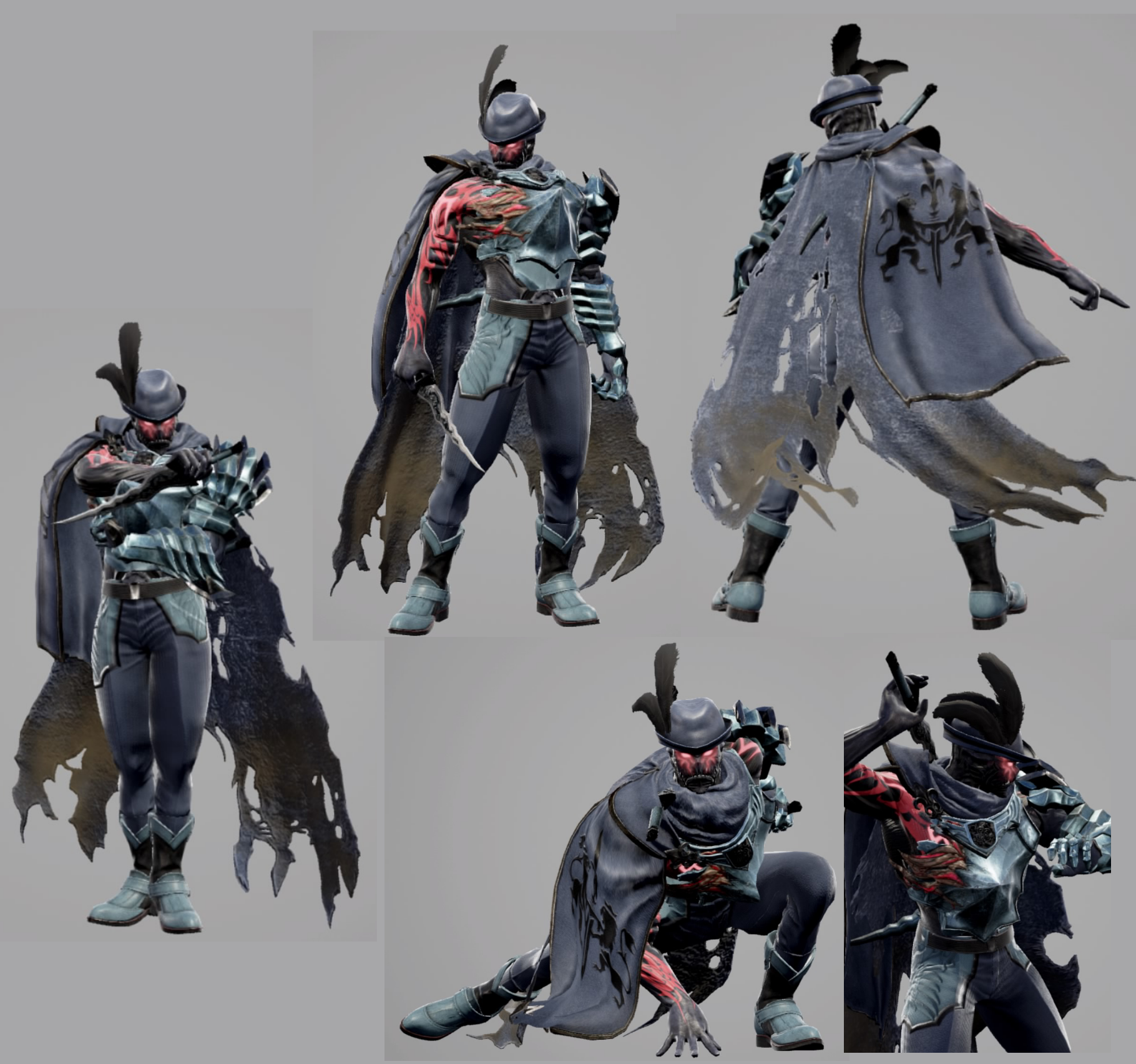 Not much is known about what Shroud is or where he came from. His silhouette is said to have been spotted all over Europe and Russia, but only ever at night. He has been accused of looting by several well-known wealthy aristocrats, but has never been caught. He is said to have some sort of connection to the Soul Edge that dates back farther than anyone knows, and is currently seeking to destroy it.
That's all for tonight folks! I will post more characters in the coming days, as I have plenty stored up in my game and of course plenty to still create. Thanks for visiting my gallery!