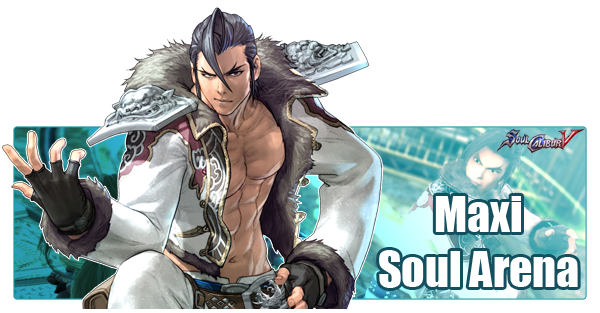 Welcome to the Maxi Soul Arena​
Here you will find a wealth of information pertaining specifically to our favorite nunchuck swinger. Here you will find the paths you need to get your strats down to compete with the big boys.​
Here is a list of all the information & strategy threads available in the Maxi Soul Arena:​
​
Maxi Specific Notations:​
RO...Right Outer​
RC...Right Cross​
BL...Behind Lower​
LI...Left Inner​
LO...Left Outer​
WL...Wavering Light​
PSL...Pure Soul Loop​
​
all other notations are the same as the other characters and a helpful tutorial video can be
found here
or and more expanded explaination can be
found here
​
​
A very helpful stance flow chart and be located a few posts below. Made by SendMaster.​
​
In case you havent noticed. Im the SC5 Maxi Soul Arena Moderator. If you have any questions, comments, or concerns, feel free to hit me up.
Last edited by a moderator: