So I mainly know SC4 Kilik and Xiba. I will be listing Kilik sc4 notation for moves that are still in SC6 from his movelist and will gif any new moves or old attacks with new strings or obvious different properties.
Moves that are still in from SC4 Kilik using that games notation.
6AAA
aB
3A
2A
1A - appears to be special low like Xiba's 2A
Jump A
WRA
66AA - single 66A doesnt seem to knockdown on hit
22AAA
22AB
BB
6B
6B2
3BB - neither hit launchers on NH however if second hit CH does a Lethal hit launch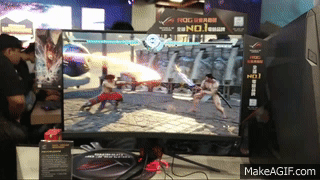 It also appears to have a built in 4A as a second hit aswell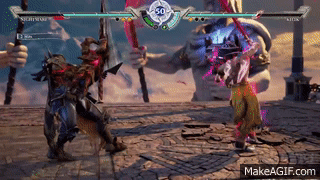 2B
4B - also has GB version and UB version.
jumpB
WRB
66B
22B
FC 1B
46B - shown to lethal hit, perhaps the condition is immediately after GI.
K
3KB
This looks like a string maybe a 3KK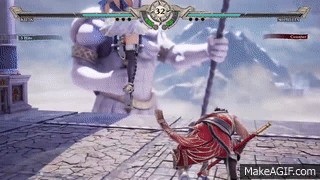 2K
1K
4KB
Jump K - appears to send opponent behind him when hitting a airboune opponent.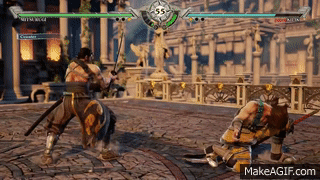 WRK
66kB
22K
A+B - aB still connects on hit seems to be a easier link as some of the vids of button mashing kilik have landed it.
6A+B
2A+B
4A+BB
3A+B
OTG A+B
6B+K
1B+K
4B+K
A+K
2A+K
4A+K
Monument (236) K
Backparry (214) A, B, K
The A causes a Lethal hit on successful aGI.
Asura dance is back in the parry and a JF input.
A+G
B+G

This move looks like a sc2 Kilik move -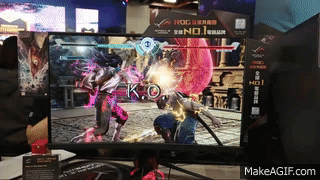 This move looks like Kilik's 236A but not in a stance, seems to be a safe horizontal mid.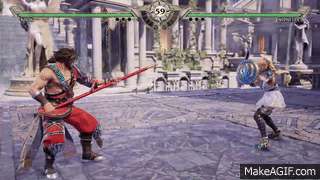 Appears in SC he has a extension to the move.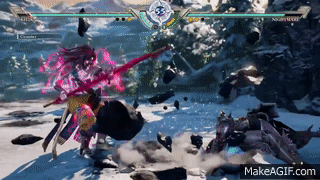 This looks like a pretty fast kick with some mad hitbox lol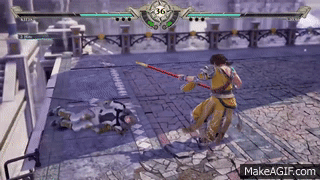 This is a new string looks like all mid.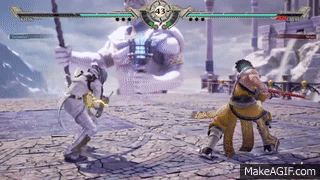 Was quite curious of this mid that can be seen after this BB but it could just be the first part of the above string.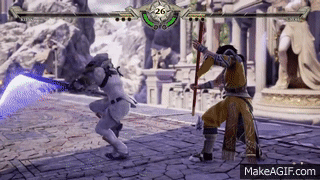 We see that its fast enough to combo after a WR B and leave them standing so at the most i16 assuming the wrB is the exact same as the one in sc4.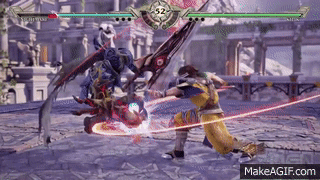 String from one of his stances -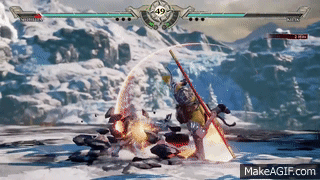 In all the videos I watched I havent seen the standard AAB string from Kilik and I'm sure I remember a tweet saying that Kilik's old 6AAA is now his AAA. So the closest thing have seen is what looks like his aB(fastest input) from SC4. I doubt highly that is still the input for it as even the button mashing videos had him doing it on occasion. Maybe its his new 6A, now in sc4 the move was i14 and we see in the reveal trailer that it combos after A+B still and it becomes a launcher or has what looks like a 4A at the end.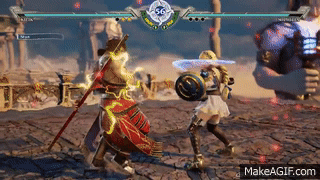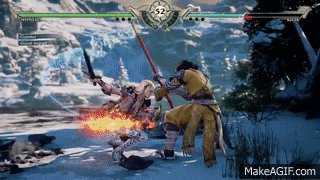 This looks like his new 3B which is really exicting as gives him a easy to perform whiff puinish. People have mentioned looks pretty much identical to Seung Mina 3B from sc4 and its i18 on sc4 which i would say would be a great speed for it even for a block punish on moves like Sophitia stab or Cervantes aB assuming they are still -18. It also has lethal hit properties on CH.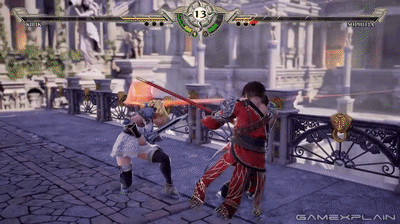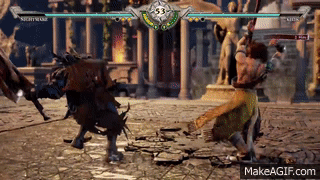 His CE hits grounded causing a stun.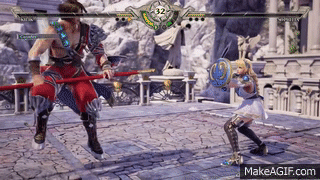 I believe his SC CE grab will be like Asta and Ivy CEs from sc5 which would open up some strong 50/50s. Having his CE and 3B(because doubt its safe but who knows lol) as risky but high reward mix up. Here is what looks to be the grab range -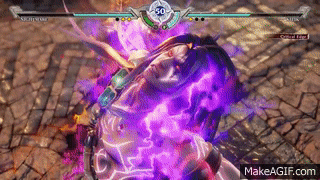 And here we have Asura Dance and it even has a JF version as well. It comes from a stance this time which makes it not as broken as SC4 but im sure will still be a strong tool in his arsenal nonetheless.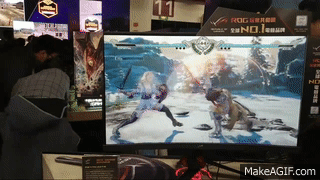 Here is what looks to be his Reversal Edge A on hit. Wondering if they could be any guaranteed combo after.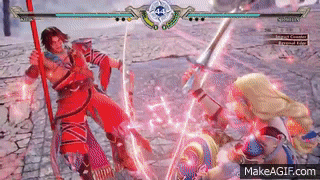 Reversal Edge B on hit. Wondering what the optimal combo would be. I imagine you could CE for ground stun into a ender.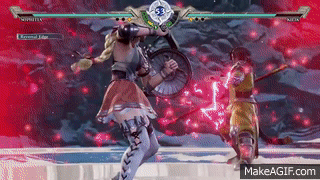 This was the best Reversal Edge K i could get. Doesnt seem to threatening on hit maybe just gives alot of advantage on hit for another 50/50?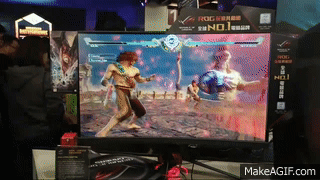 We do also know that he can grab from his stances again they was a video of it somewhere lol
Seems like a strong character with his spacing tools, new 3B whiff punisher, lows like 2A, Asura and his Soul Charge CE.
Without hands on play atm his RE options dont seem as threatening as others.
We do get a look good at him overall if anyone finds anything else defo post. Discuss what you think :)
Kilik is back biyatches!