Hi all,
I am new to this forum. I've been playing Soul Calibur on and off since SCIII and one of my favorite parts always has been the awesome custom character creation mode. Mortal Kombat is my favorite game, with Raiden being my favorite character, so obviously in every new SC game I always try and create multiple versions of him. I am trying to do the same in SCVI now, specifically his primary costume from MKX, and while I can get the basic look down, he does look very....basic. I struggle with some of the more unique characteristics so I thought I'd post here and ask for help. Here is what he looks like in the game in question (the second image is of a toy, i.e. not from the game), which incidentally is one of his best looks ever in my opinion: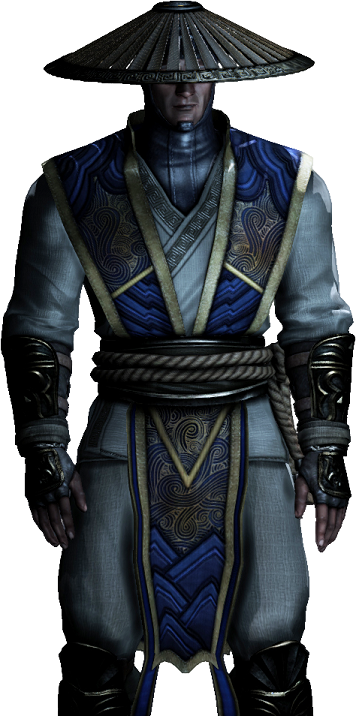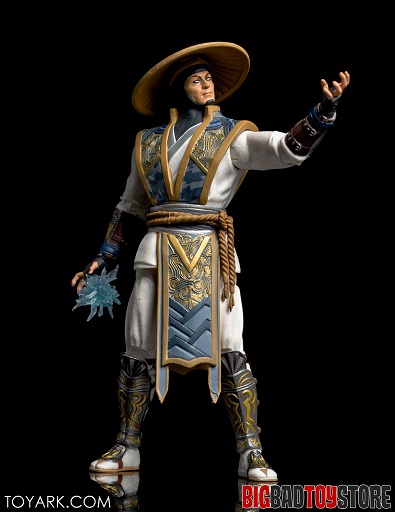 The particular things I'd like tips on are the following:
How do I make his eyes glow white?
The only hat available in CAS that looks like his is Sage (something), but that one is solid. In the first picture above his hat is composed of a number of wooden beams with open spaces between them. Can that be accomplished in CAS mode?
Around his waist he has a rope, on top of a belt. How can I recreate the rope? I don't see anything that looks like it in CAS mode.
The intricate gold and dark and light blue patterns on the left and right side of his uniform, as well as the waist cloth, are really difficult for me. I tried various patterns and stickers, but nothing looked good. Any tips on those?
The black thing under his hat (not sure what it's called) that envelops his head and chin is pretty much impossible for me. How can I recreate it?
I'd appreciate any advice on this.