The blowout of EVO 2012 information continues with stream details, schedules, and additional event information.
Just like last year's event, EVO 2012 will be running two streams that will be devoted solely to covering the tournament action produced again by Team Sp00ky and iPLAYWINNER, and a third stream covering the panels that EVO introduced last year and bringing back again for this year.
EVO 2012 Stream Details:
You can watch the streams using EVO's
custom player
which also includes local time and schedule information, various layout options, and live tournament information. The stream will be free in SD, or $12 to watch the stream in 720p which will also allow you to use the stream chat and EVO specific emoticons, and the proceeds going to a
very great cause
.
Specifically for Soulcalibur V, pools, quarterfinals, and semifinals will be streamed on Friday, July 6th beginning at 2PM Pacific on the
secondary stream
. The finals will be streamed on Sunday, July 8th at 10AM Pacific on the
main stream
.
The EVO staff also started testing the stream by broadcast DVDs from past EVO events on their
main stream channel
which you can check out now.
EVO 2012 Pregame Show:
Before EVO commences, make sure that you tune in to the
main stream
on Thursday, July 5th beginning at 9PM Pacific for the pregame show featuring a
very special guest
. Please check the following video for more details.
Official EVO Fightstick from MadCatz:
In addition to providing the official EVO 2012 competitor's shirt which will be given out to all registered players, MadCatz has also produced a new fightstick to commemorate EVO 2012. The fightstick is limited to 300 each for X360 and PS3 and will be available for purchase online. Top placers at EVO will also have the chance to win one of these exclusive sticks as well.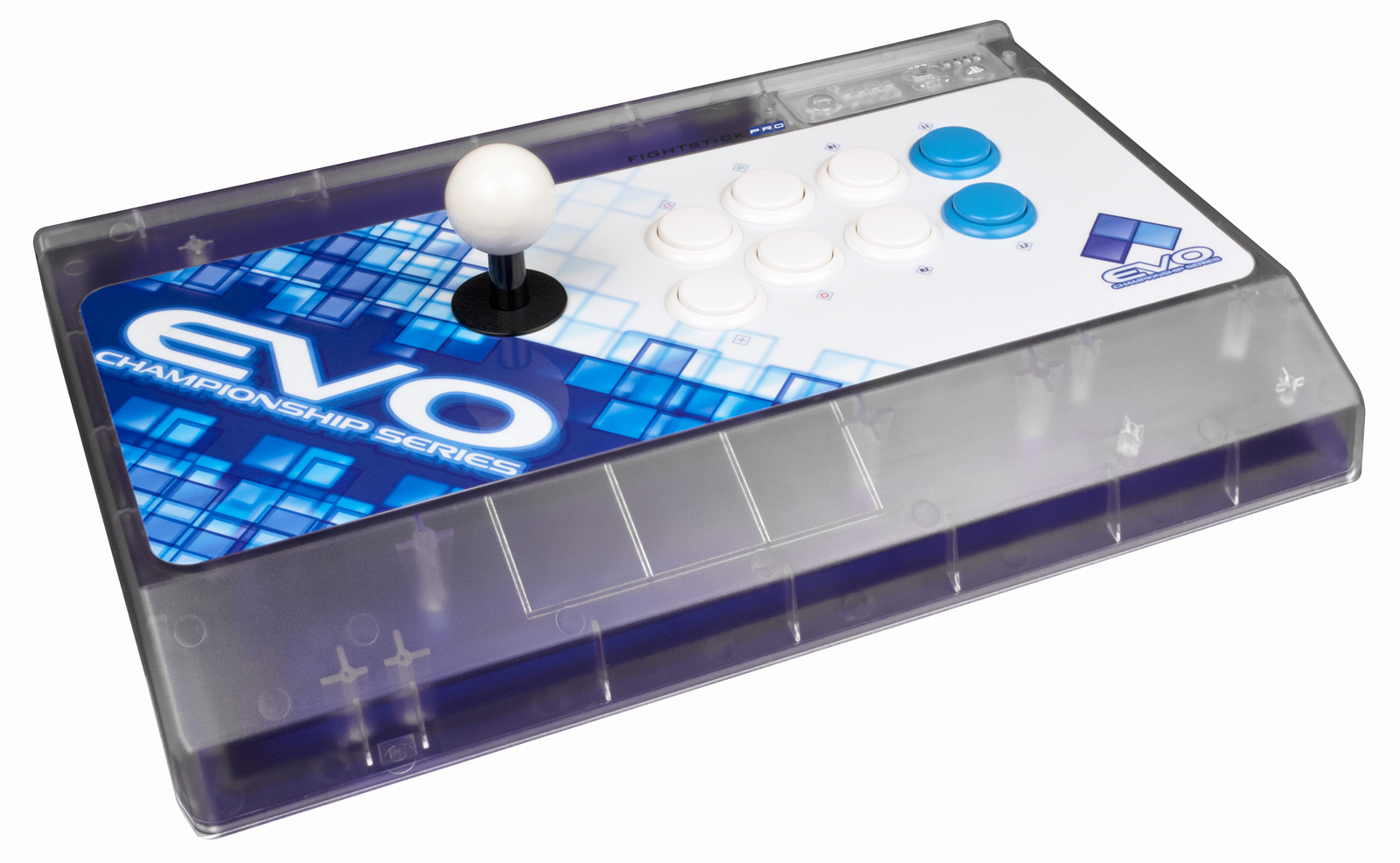 Side note:
TAC infinites are not banned at EVO for UMVC3. Get hype!
Livestream