Hey anyone know what type of deities are in the background ? Are they custom shinto deities or something else ?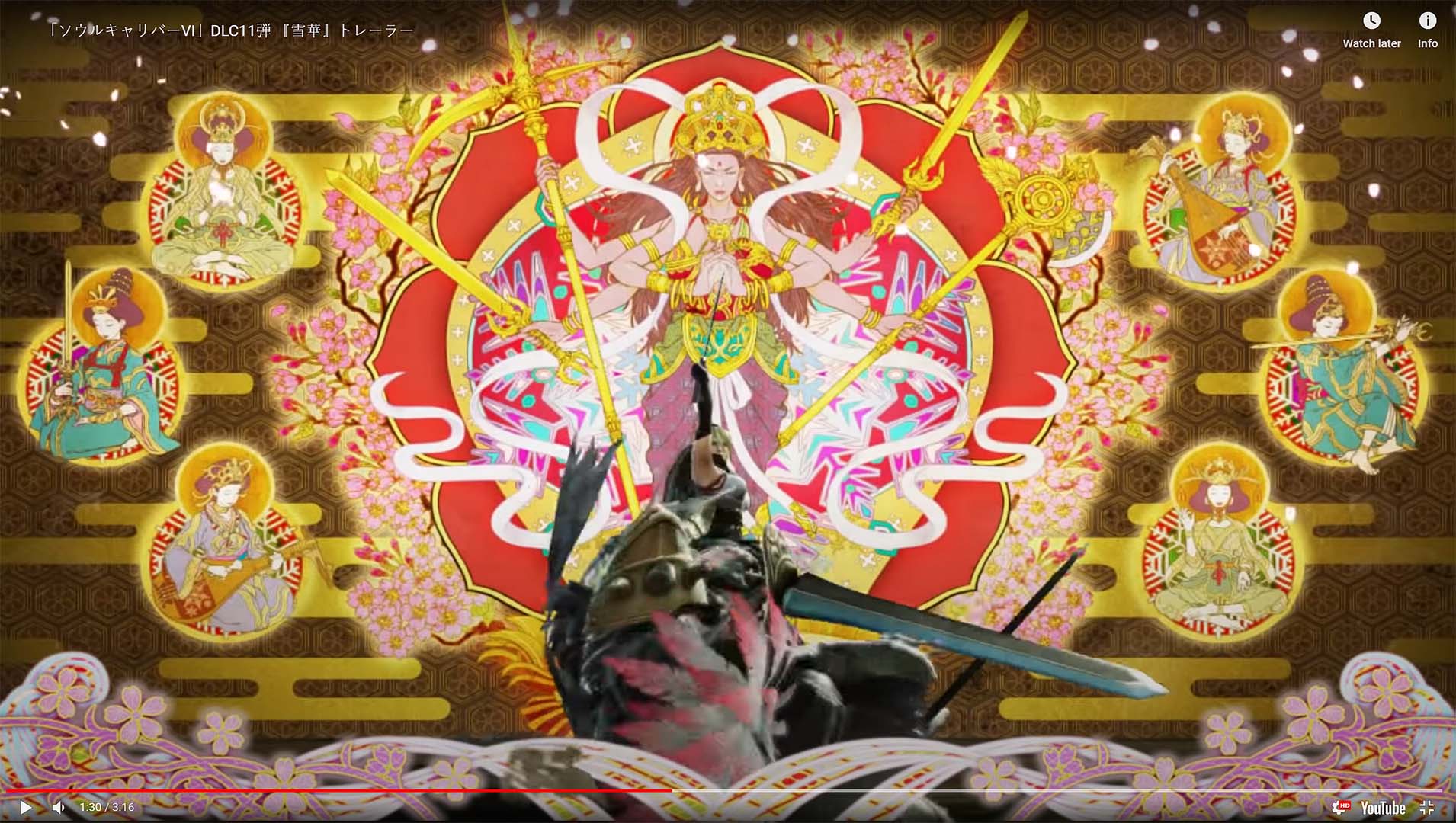 The one in the center had 6 arms (4 holding weapons)
• The hand in the 9 o clock position is holding a bastard sword ? the handle looks barely large enough to accommodate 2 hands due to the massive pommel.
• The hand at the 11 o clock position is holding a cool pick-spear (like a Bec de Corbin but with another small pick instead of a hammer head.
• The 1 o clock position has a short one-handed sword, but maybe its the same as t he 9 o clock one but just farther away.•
• The 3 o clock hand has a pole arm battle axe with an intricate feather design on the opposite end of the blade.
The 6 characters on the side are not mirror images and one of them is even playing her sword like a flute!