The Break is coming back with Soulcalibur VI!
LOCATION
:
8 on the Break​
340 North Avenue​
Dunellen, NJ 08812​
We are literally right in front of the Dunellen Train Station.​
TIME
:
7:00 PM - Super Smash Bros. 4 Wii U ($10 entry)
9:00 PM - Soulcalibur VI ($10 entry)
Signup and casuals for events start as early as 6:00 PM EST. Make it on time! Because we run other games directly after smash, we will be starting on time. If you are going to be late, let us know in advance by calling the venue.​
RULES
:
BYOC - BRING YOUR OWN CONTROLLERS.
Absolutely do not vandalize any of our equipment.
We reserve the right to search anyone suspicious.
VENUE
:
8 on the Break is a family fun arcade location. Absolutely no alcohol will be permitted on the premises. If you are caught drinking, or drunk, you will be escorted out, without refund. As well, no smoking is permitted within the arcade. Be clean and courteous; clean up after yourself. The venue is provided to us in good faith of our attendees.​
STREAM
:
RANKINGS
: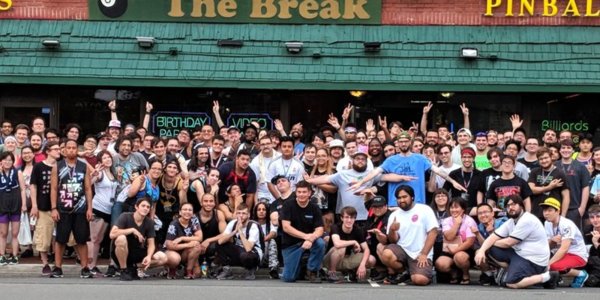 Every Tuesday night at 8 on the Break in Dunellen, NJ... and once a month at the Jaxel-Dome
Last edited: