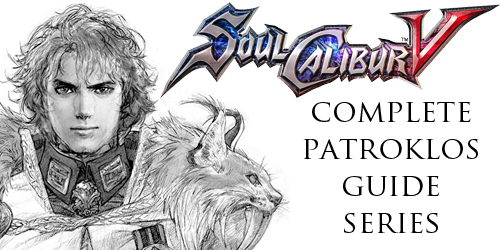 This series is all of my knowledge as it relates to Patroklos, funneled together in one place. All of my experience and reasoning is now yours.
From basic, general play to matchup-specific situations, it's all here. After reading these manuals, you should be at my level with Patroklos, if not better.
This is a work in progress.
So far, there are two books out, with 4 more on the way to cover the remaining matchups.
Inform me immediately if the links do not work and I will provide mirrors.
You are free to distribute and share these at will.
Patroklos Basic Guide
Patroklos Matchup Pack 1 (Astaroth, Mitsurugi, Natsu, Nightmare, Pyrrha)
Patroklos Matchup Pack 2 (Ezio Auditore, Leixia, Maxi, Patroklos, Xiba)
If you wish to purchase hard, paper-and-binding copies, the series will be available on Amazon.com for purchase.
Volume 1
Volume 1 DVD