Now that we've gotten all the details regarding the release of SCVI, it's time to choose which version of the game to buy. Soul Calibur VI will come out in three different packages: The standard edition ($59.99), the deluxe edition ($99.99, which includes all the DLC and a couple goodies), and the collector's edition ($149.99, which includes some really nice things but not the DLC).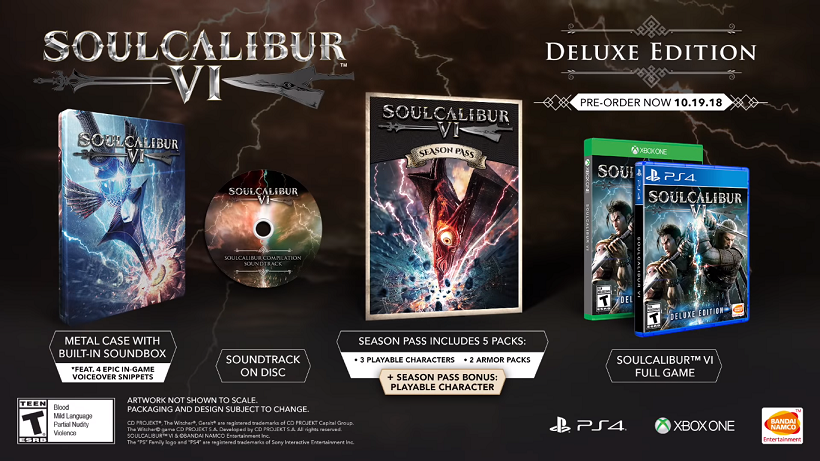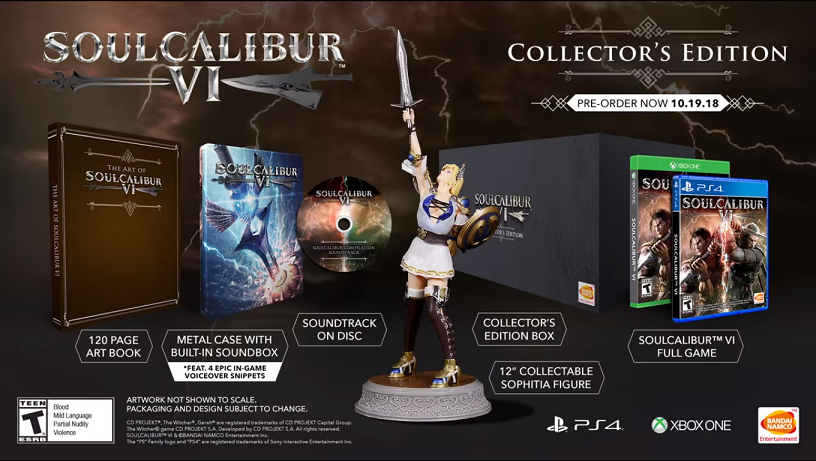 Personally I would love to get the artbook and wouldn't mind paying $149.99 for the Collector's Edition. However, not including the DLC with the most expensive version of the game is a huge fuck you to the consumer and a perfect example of the cancerous business practices that have taken over this industry. Back when SCV came out I bought the collector's edition, along with the enormous official hardcover guide, and the whole package only cost me $110.
I'm definitely not paying $179.99 for a video game, especially when we've seen the CaS DLC that comes with these special editions and it's literally just recycled "sexy" outfits from SCV. So unless I can find a good deal or discount on either of the upgraded versions, I'll probably be sticking with the vanilla release.