"Ah, CAS. Nothing more than creating something out of ...then realizing it's either a total because you didn't realize that thing that way in a fight or you get armour broken in one. Yet we carry the thing. Building the thing, raging at the thing, deleting the thing, rebuilding the thing because all. Such is the of Soul Calibur: Dress Up and yet we still volunteer. Why? We like."
The above is the intro to my first thread with some words arbitrarily deleted. Yes, I took something that already had perfectly workable things in it and removed them for no reason. This is absolutely in no way analogous to the state of Soul Calibur VI's character creation. No way. No sir. Stop it...I'll put the words back as DLC and in a bout 6 months we'll be back to where we should have been in the first place. Again, in no way analogous. No way. No sir. Stop it.
On a more serious note, I am genuinely glad this games exists, given it's apparently difficult production. That being said, it is still disappointing that alot of items were- seemingly atleast- removed without justification. The fact that they'll probably reappear as DLC is also a bit groan inducing. I know other companies do it but it reminds me of KOEI's practices with the Dynasty Warriors games where they'd release the same DLC for each new instalment. It's disheartening, to say the least. Just my 2 pennies.
Anyway, what we DID get were new races and these are fairly cool- again with some seemingly odd item restrictions but they do provide a different foundation to start from. So this is where this thread will start: Malfested...we're talking half human, half glow stick. Not my original plan but the challenge thread sort of had me drift into making 3, based off of 3 I already had, bringing the total to 6 and because I'm stupid, I felt compelled to make a 7th. The challenge entries are paired with the progenitors. If you're interested, there are notes on the characters underneath them in spoiler tags. They are useless and shouldn't be read.
Oni Mitsurugi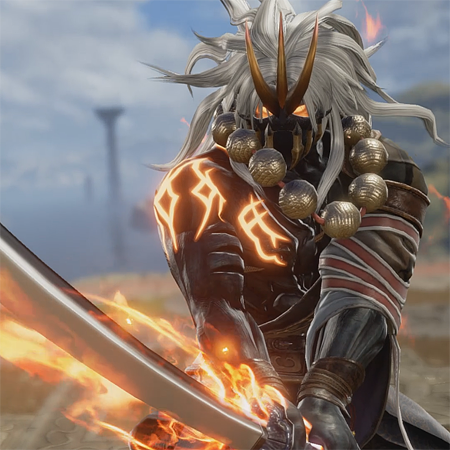 I JUST WANT TO MAKE TOAST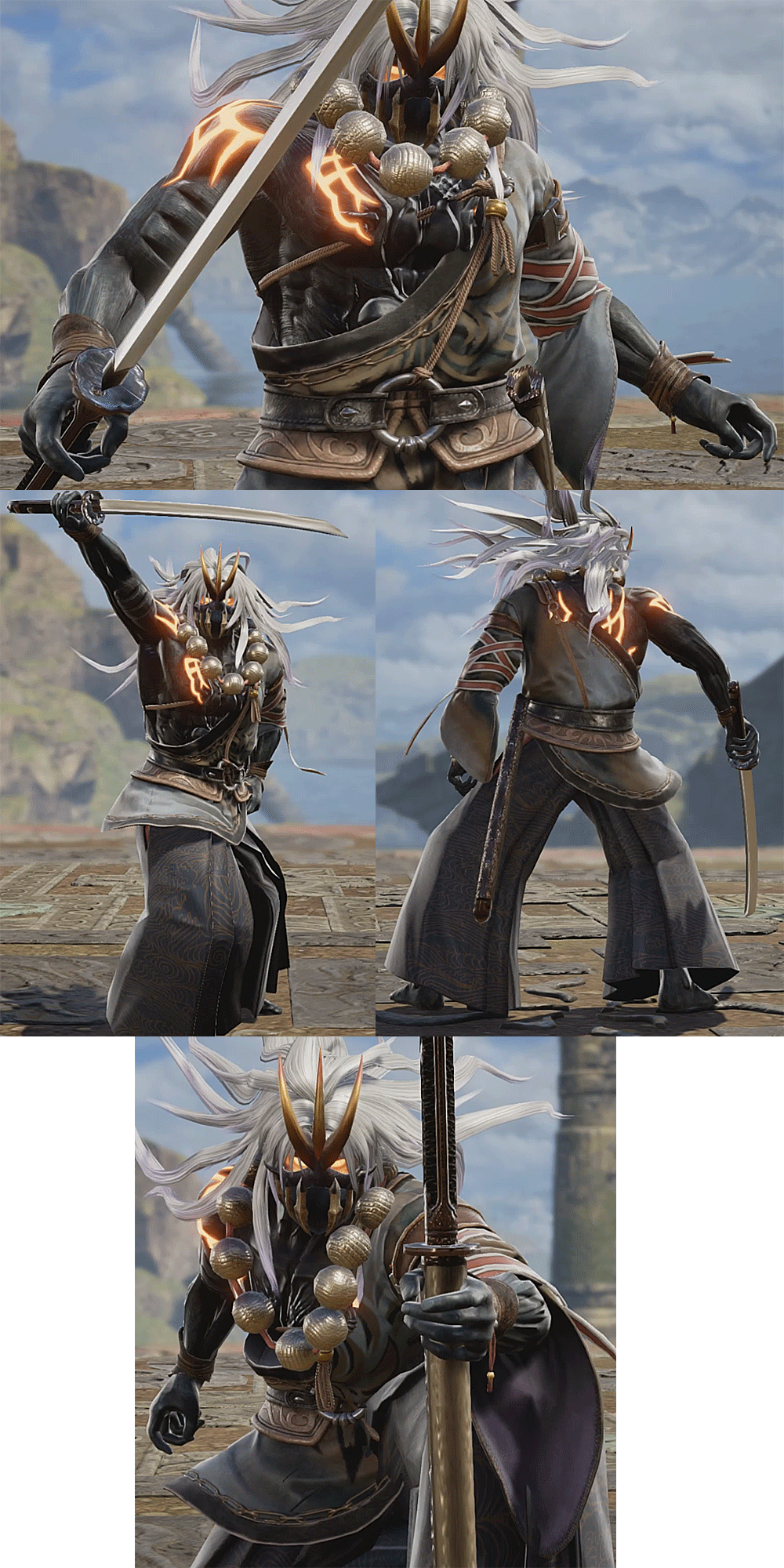 Karn
Soul Hunter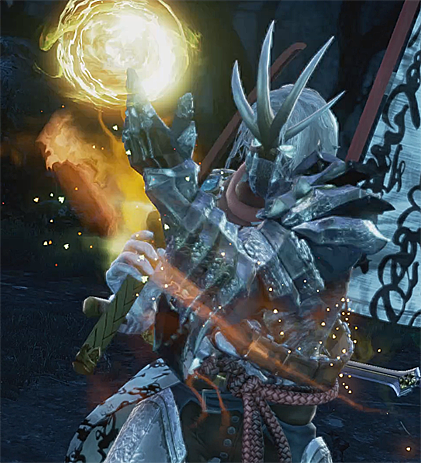 Just imagine the last thing you see before you die is someone looking through your soul like it's your browser history...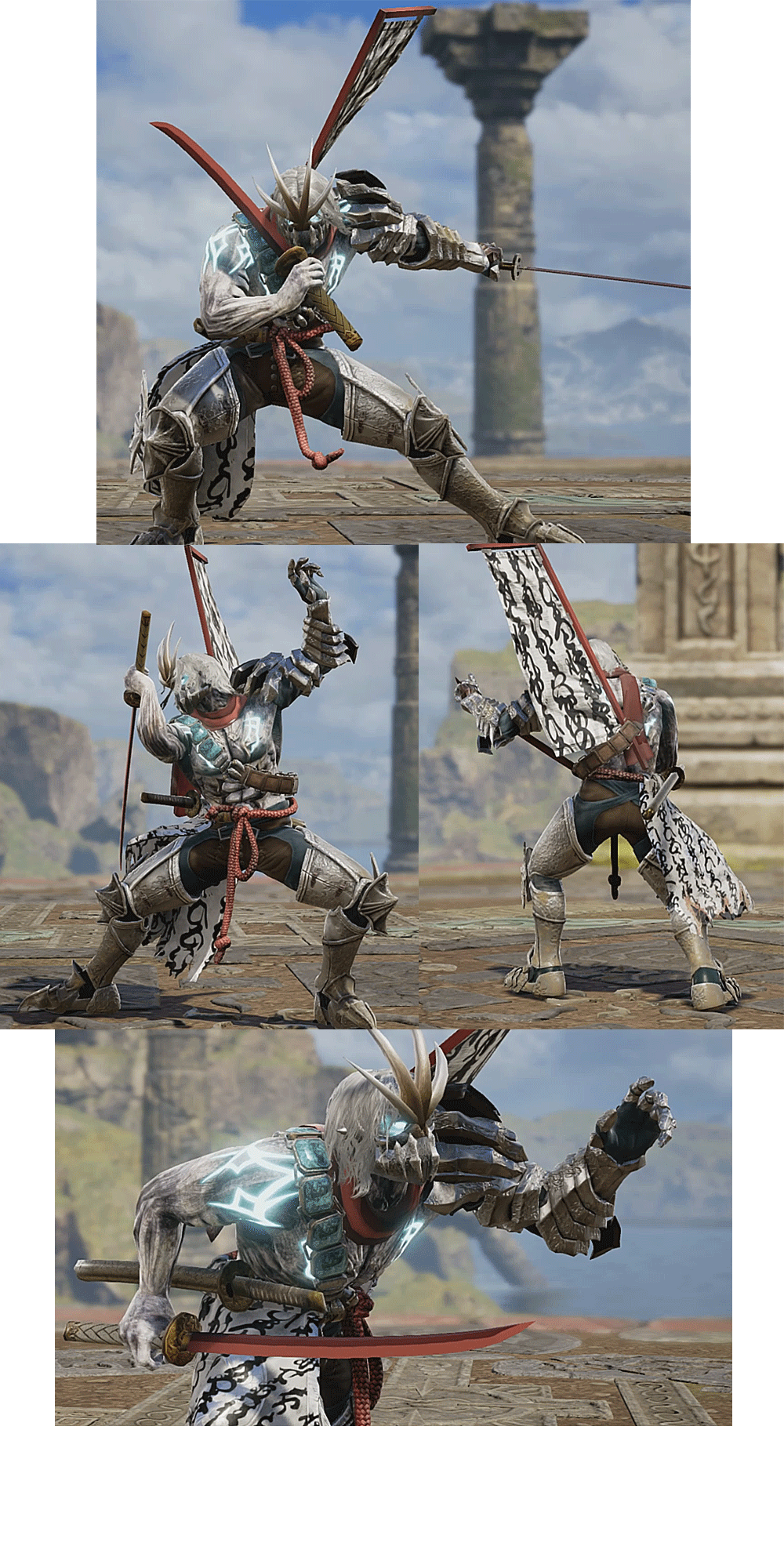 ​
Oni Mitsurugi: Of the 3 I made for the challenge, this felt the strongest in terms of making the character recognizable while warping his physical form. Tried a few looks but the SCV design proved to be the best fit. Mitsu's never had a hugely flamboyant design but I've always associated him with fire and his critical edge - which is sheer focus and power - helped point me toward his orange glow. The idea was that his anger and fury were burning him up from the inside.

Karn: A battered husk, home to a warped mind that doesn't quite know why he does what he does. A returning character with some pretty drastic changes. Far more weathered than before, I was aiming to make him a little less villainous and more eccentric . The random scrawlings I'm sure mean something to him. Also has a big arm for some good ol' soul punchin'. Yoshi's style remains the best fit for the madman. The weapon changed and the flag obviously trickled down into his sash - as did the the red flag pole.

Both characters draw quite a lot from Japanese demons. If you've ever seen the Onimusha 3 opening, that's what was in mind throughout.
Behemoth Zasalamel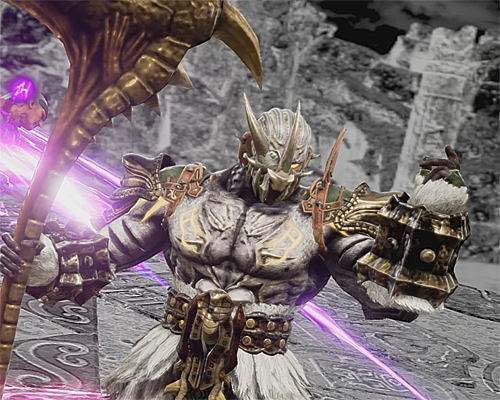 He made an "eye eye" joke...so I'm chopping off his "Zasalamelon" with my "Big Fucking Scythe"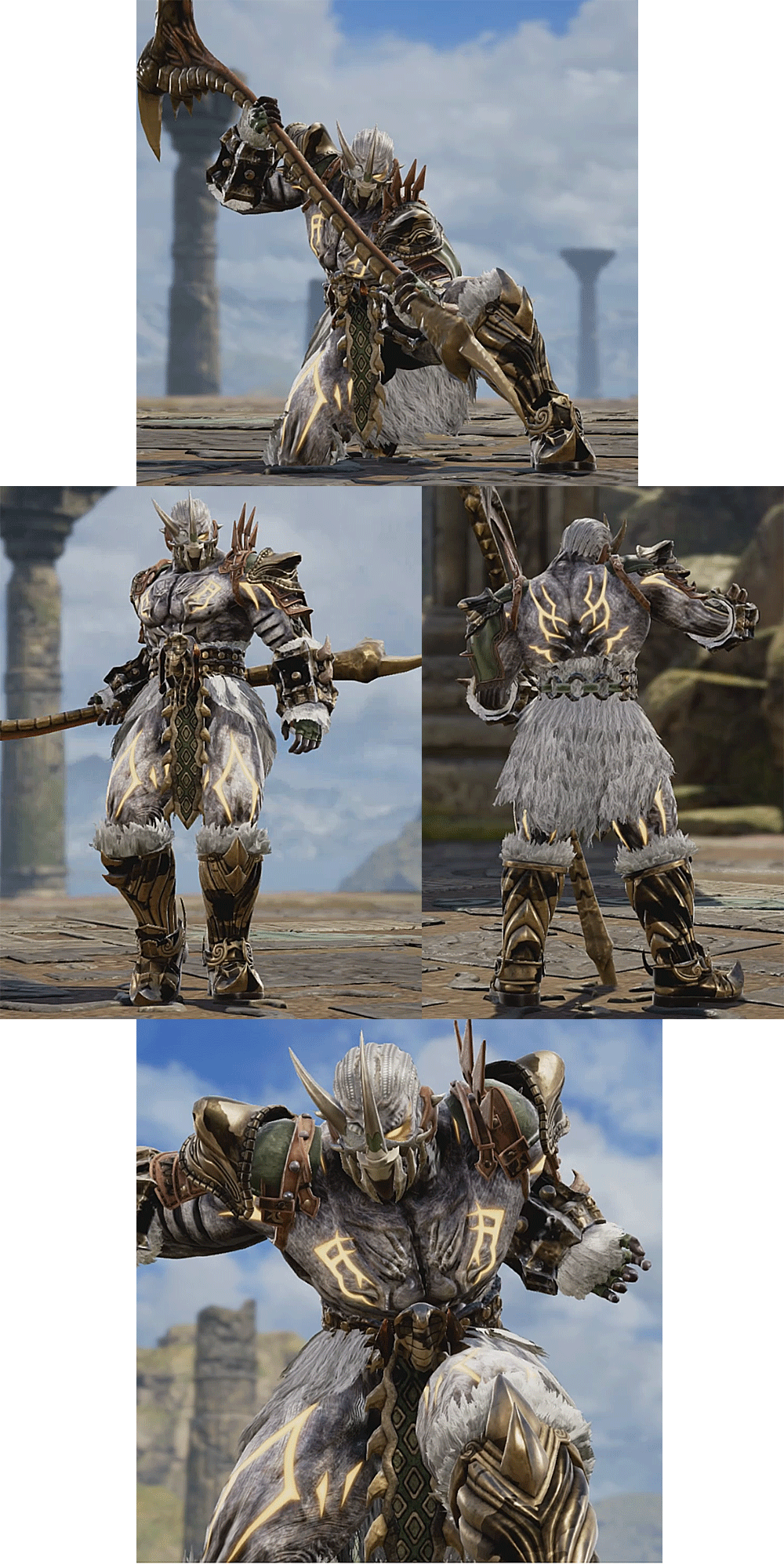 Thalas
Spirit Walker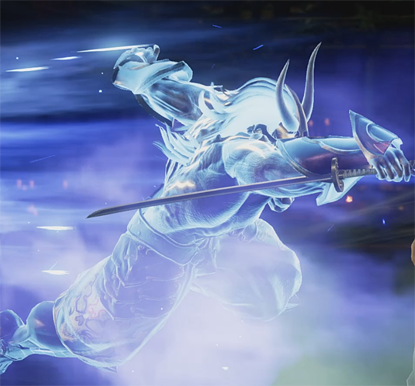 WTF is a Barry Allen?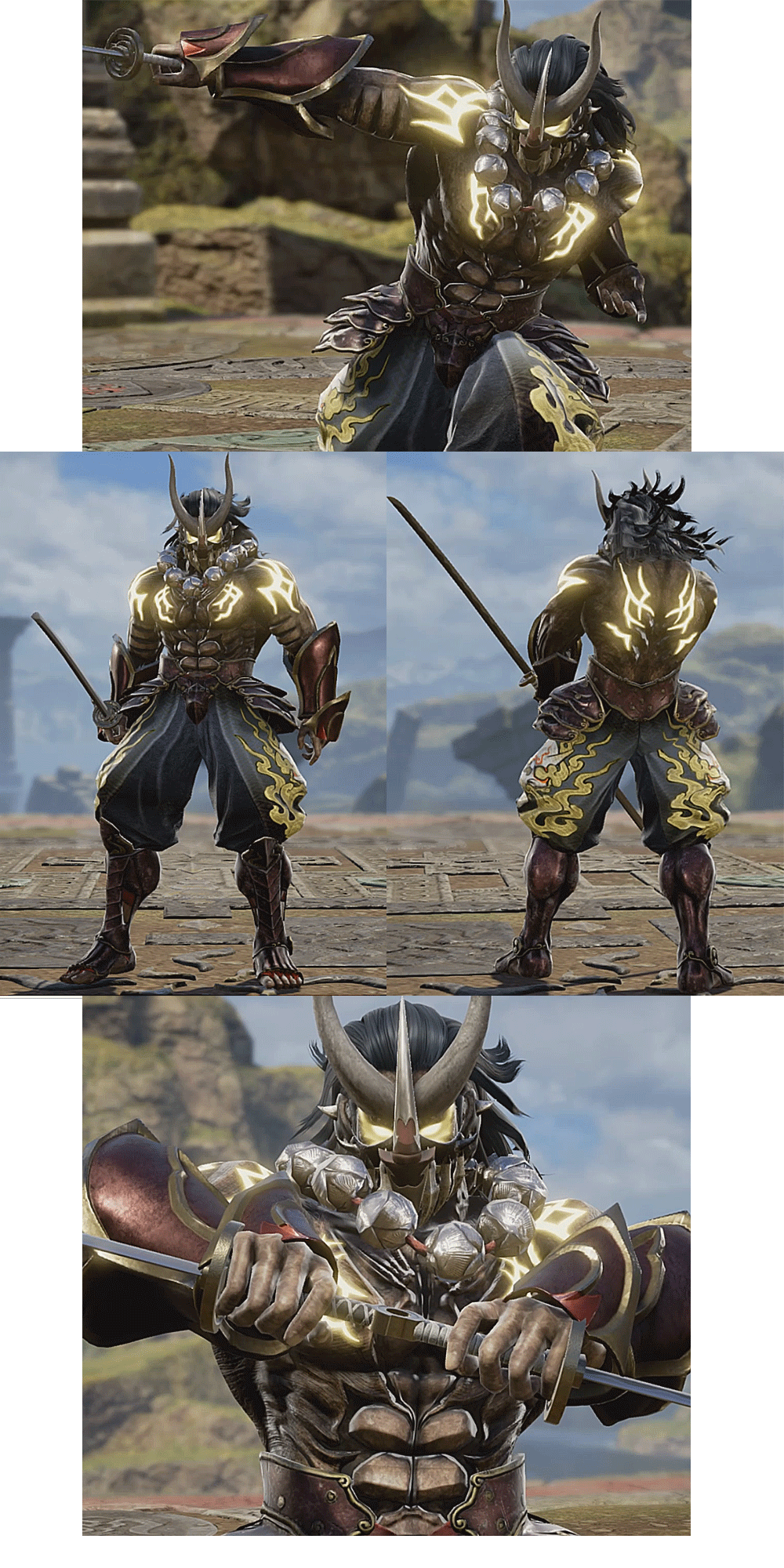 ​
Behemoth Zasalamel: Pushed Zas as far from his fancy robes as possible while keeping a sense of status. I was basing it off of the SCIII intro where he gets blasted by Nightmare near the end and his skin starts to crumble away to reveal the golden glow underneath. Shoved a horn in his eye to keep him recognizable, along with the hints of green.

Thalas: Another returning character, tweeked slightly. The loss of Aeon's dual axes was a blow so I had to adjust some things. Kept the lion inspiration but instead of raw brute force, I went for a blend of power and speed. He is physically large, but sparsely armored to give the sense that this guy can move with ease. Groh's style was used because it can go from being calm and measured to incredibly vicious at the drop of a hat . Opted for a modest weapon design, since efficency is the name of the game.
Ivy Striga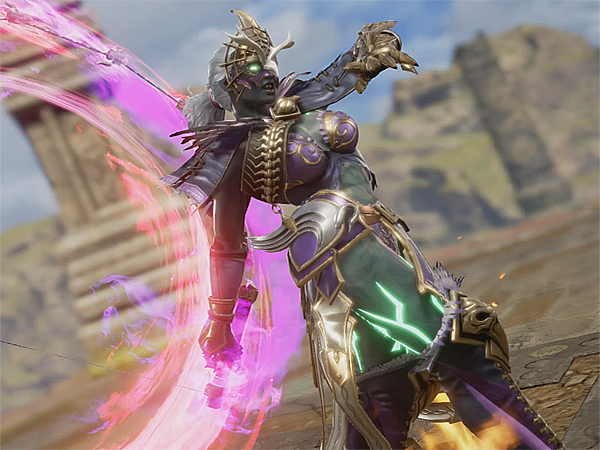 When she said she'd "Whip him into shape", what she didn't mention was that "shape" would be that of a very dead man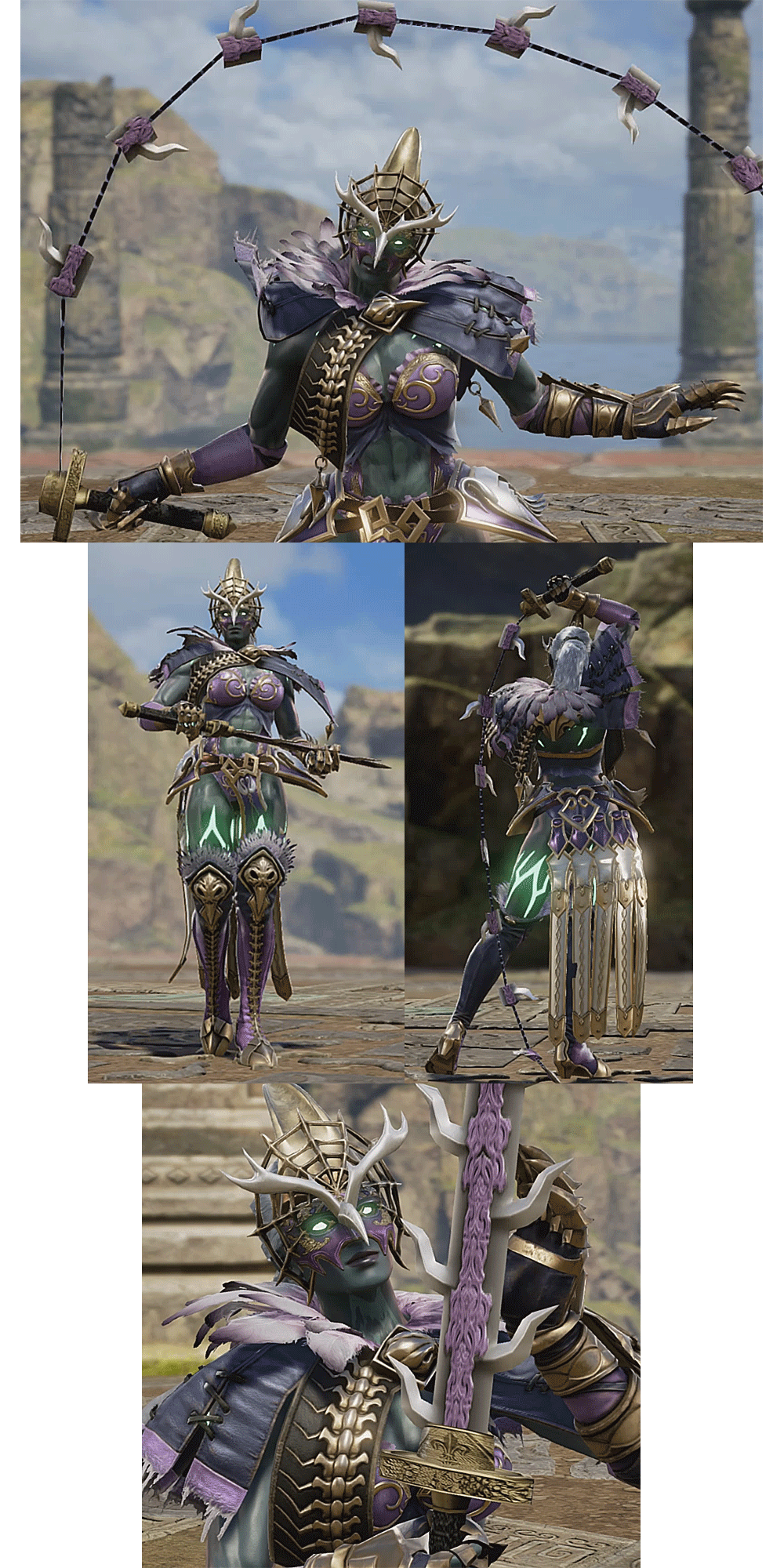 Histrix
Time Watcher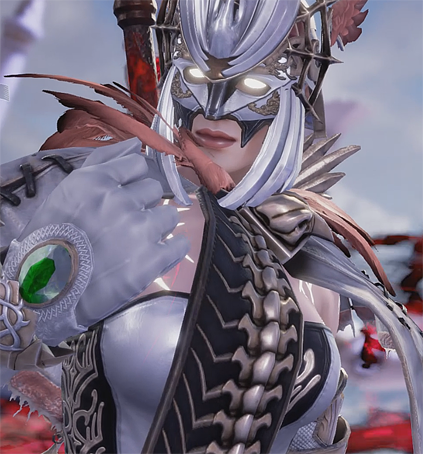 Punch with fist OR chop up with giant floaty swords...first world problems...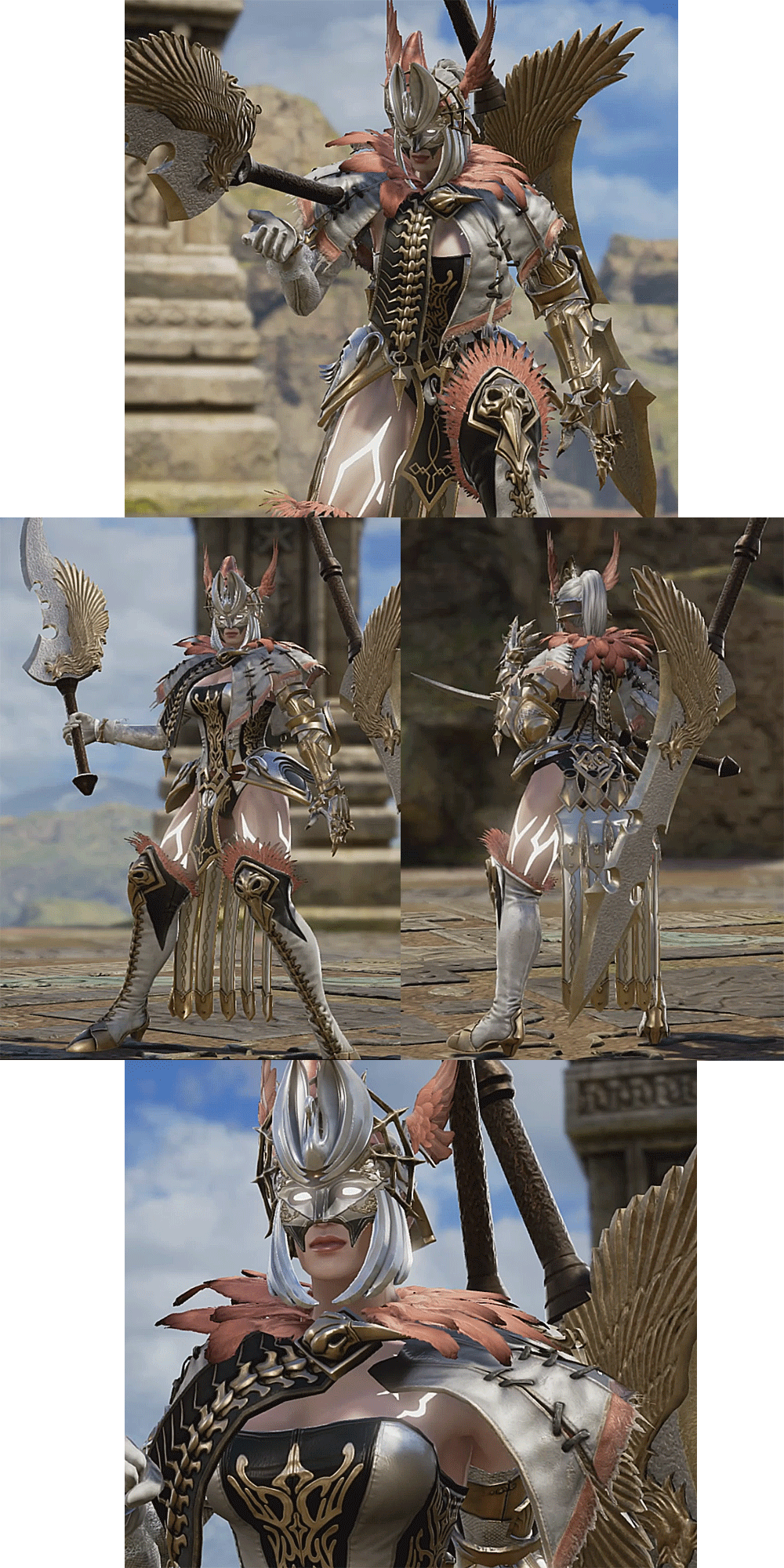 Rime
Fate Bender
UPDATED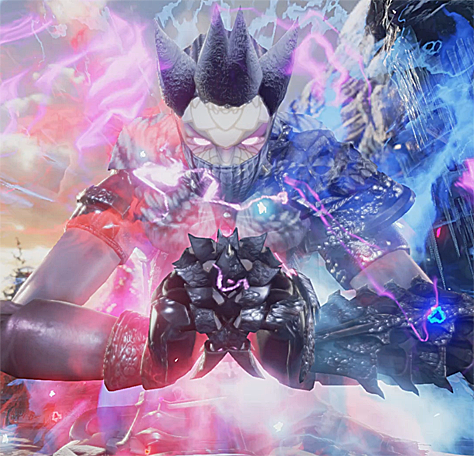 Consequences for leaving the toilet seat up were looking severe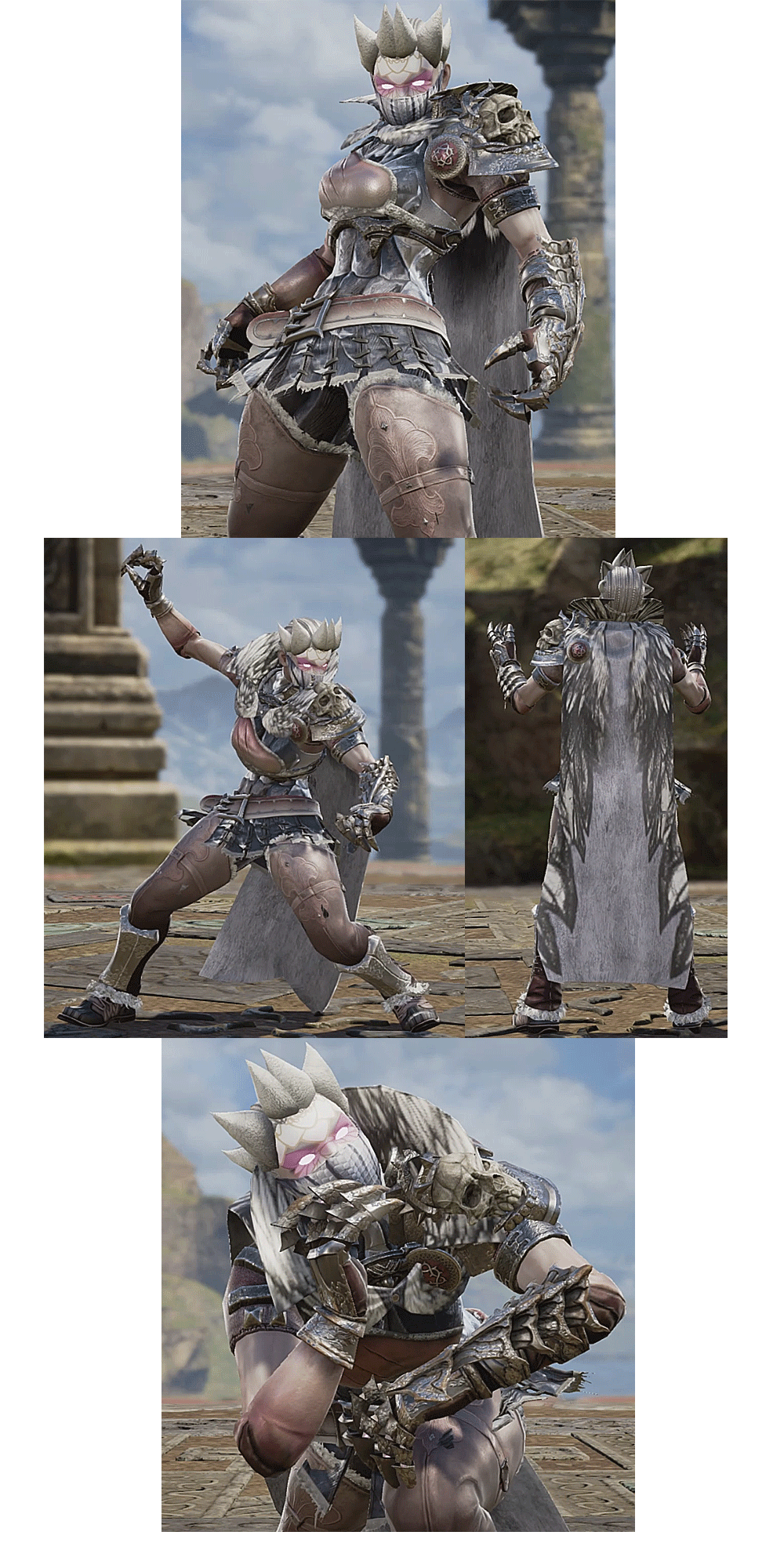 Ivy Striga: Probably has the weakest link to the character I was tying it to. Ivy's got bugger all to do with birds as far as I'm aware so I just went with the colours and made it as fancy as possible. Interestingly "Striga" are mythical bird/witch creatures, so at a stretch it could work. Green glow was used since it's Ivy's eye colour, rather than the bright pinks that usually accompany her. The idea was even though she was a golem, she still retained her taste in fancy clothing. It's also a bit more revealing because it's Ivy.

Histrix: Got a slight rework given how similar she and Ivy ended up. I wanted to see how much fancy shit I could throw on until it became overcrowded. I kept the colours minimal and used the feathers to make things pop a little bit. Stole the feathers from Sieg's SCIII design. She did have Zas' style but once I saw 2B's I switched. It oozes confidence and magic bullshittery. I changed her glow to match the moveset's light show.

Rime: Another returning character and looks a little less like a cat. Wanted the opposite of Histrix, so there's faded colours, frost ridden armour and general hard wear evident throughout. Azwel's style was used since again, magic bullshittery and I also like to think she's constructing the weapons out of ice. Also looks pretty cool when Taki's suit lights up with soulcharge.
And that's that. Maybe some normal characters next.
Last edited: