Welcome to the

School of CaS

! Here you will learn how to...
1. not depend on DLC for detailing.
2. use all those boring flat surfaces in CaS.
3. win at life.
NOTE: ALL LESSONS HERE ARE STILL APPLICABLE TO SC6.
*except sticker slots are stacked left-to-right rather than right-to-left
Lesson 1: Layering, the Short Jacket
Your primary tool will be the pocket sticker, Motif 59. It has a cool property called "bump-mapping" that tricks the eye into thinking there's a texture by playing around with light
without actually taking the time to construct the bumps.
***PRO-TIP: Try to start your original creations with "Color All -> White." This eliminates color-bias, neutralizes "shine color," and provides a truly blank palette for you to apply your artistry.***
First we start with Mr. White over here:

Pretty sad-looking, right? Well, let's give the poor bloke a jacket then!
Start with the pocket sticker, Motif 59. Place it in
slot 3
(third from the left). You'll see why this is helpful later.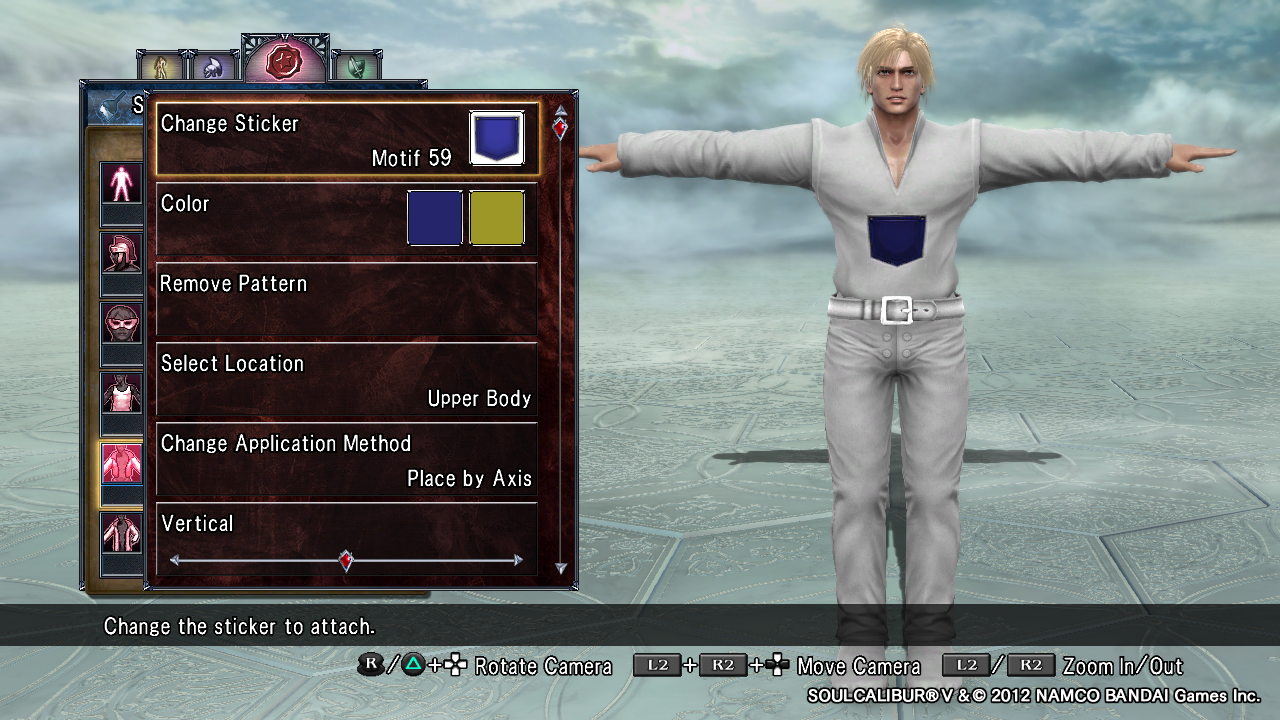 Alright, ain't lookin' much better....but here's where things get interesting. For this example, go to "Select Location," and select
"Entire Body.
" This makes really amps up the sticker's maximum size range, allowing you to stretch the sticker a little farther. Max out the "Size" parameter. From there, go to "Horizontal" and slide the bar until the sticker is centered on Mr. White's back. Elevate the sticker a bit by sliding the "Vertical" bar some distance to the right. It should now look like this: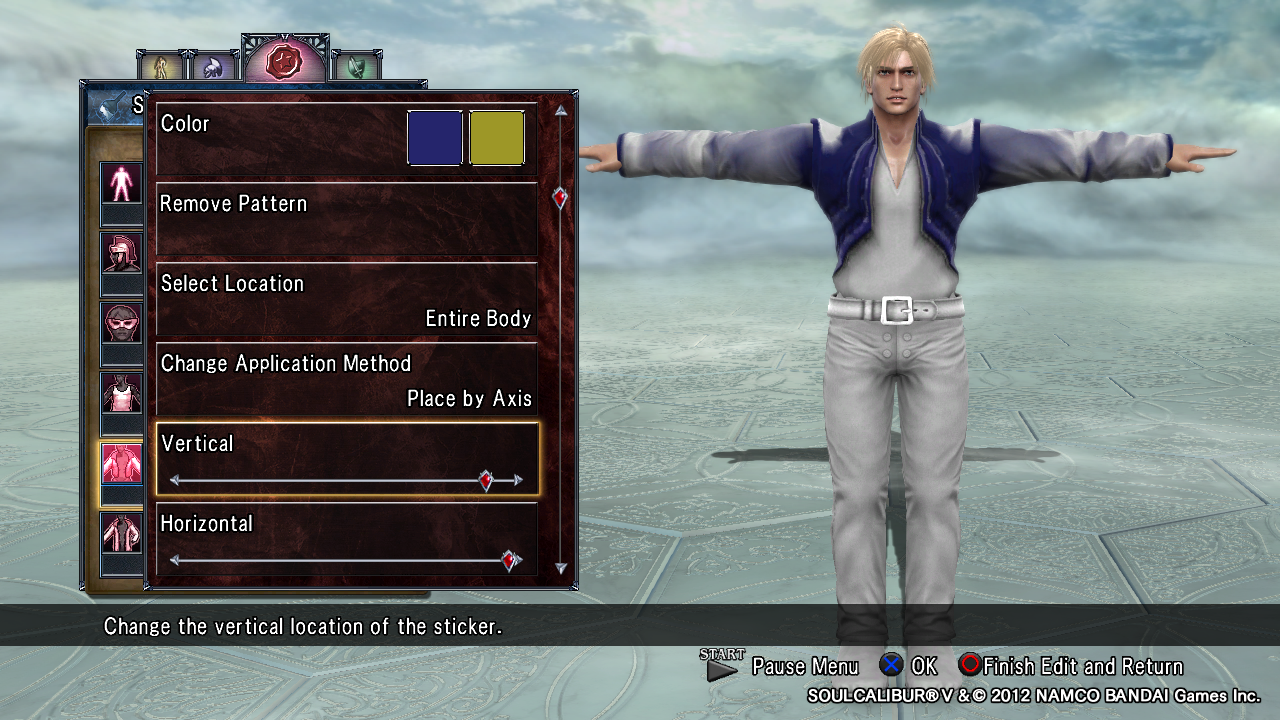 Okay, so now you gotta figure out a way to deal with this color bleed. You have three choices:
1. Color dat shit in.
2. Use cut off (sleeveless) clothing like vests.
3. Embrace the bleed :P
Let's go with choice 1 for now. This time, color the shirt so that it matches the pocket sticker's color. Like this: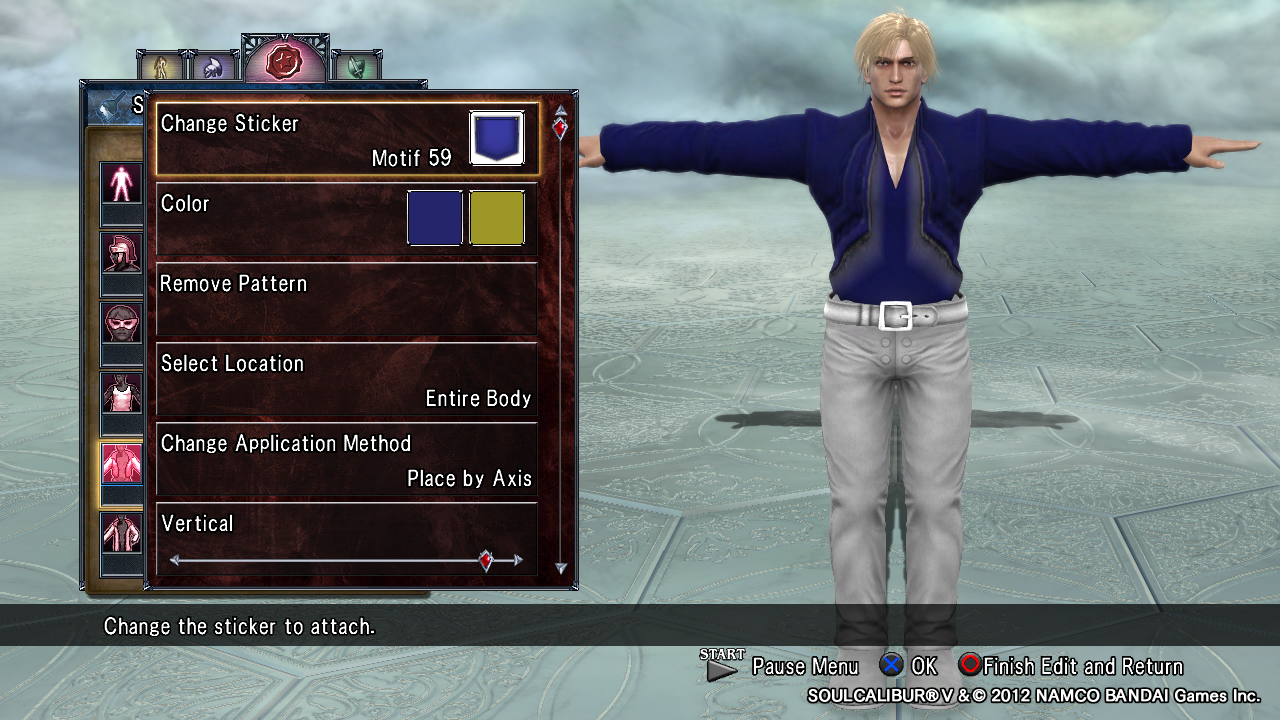 To get that inner layer white again, you can apply any large, white sticker in
slot 1
. The square sticker (Motif 3) covers the most area, and it's the only sticker that can wrap around the whole body. However.....
***PRO-TIP: Use the number one sticker (Number 1, duh) to color large spaces. This saves you a Motif sticker slot, which is much more valuable.***
Anyways, max size and apply to center in sticker
slot 1
(far left).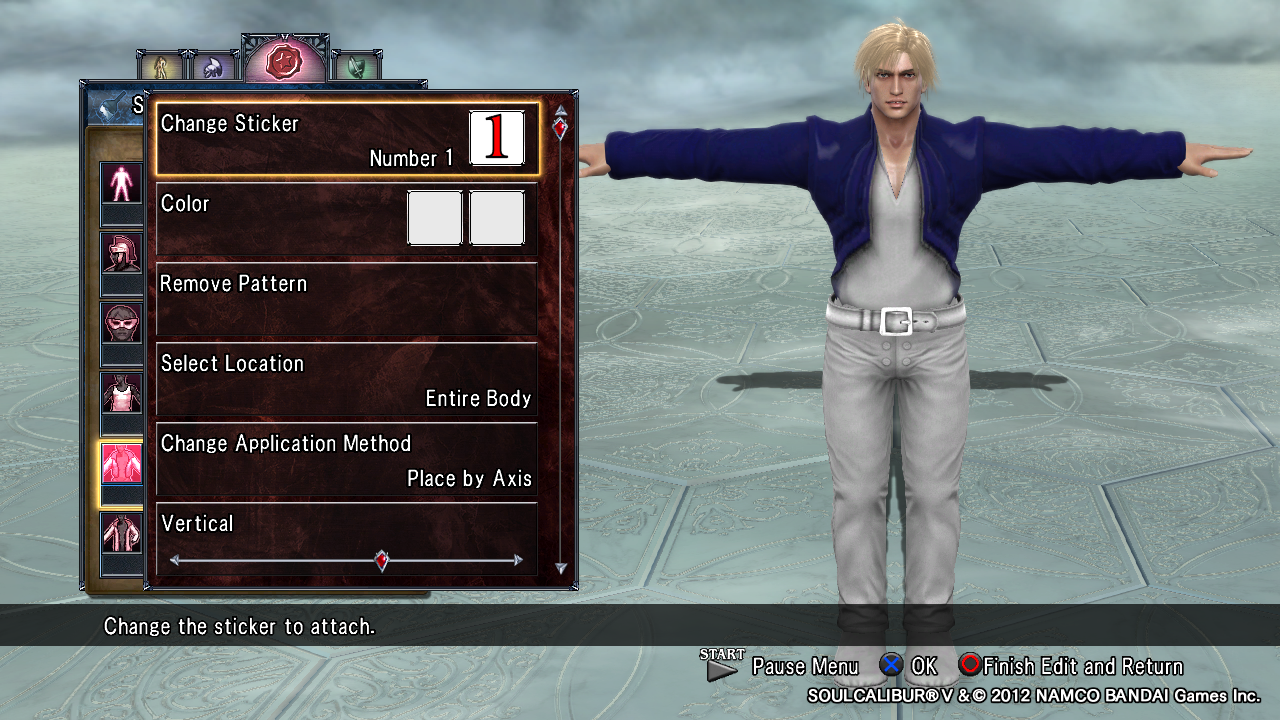 So now Mr. White finally has his jacket. If you've done as this guide's said so far and left sticker slot #2 open, you can now insert another sticker between like this: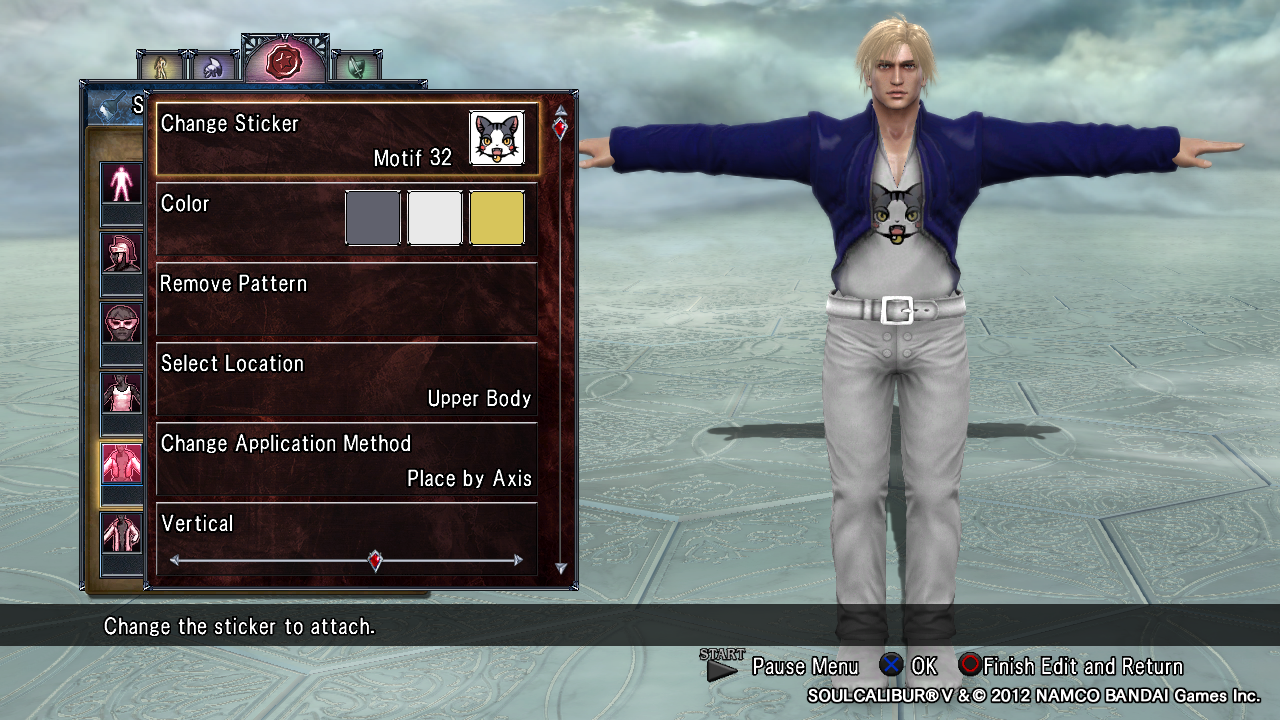 And...that's how it's done! Notice how his clothes look kinda "flat" though? This is because bump-mapping doesn't actually raise the surface.
***PRO-TIP: To avoid that "FLAT" look from bump-mapping, combine bump-mapping with REAL clothing layers to distract the viewer's attention.***
Try some belts, for example.

There! Better already. The bump mapping is less noticeable. Now go ahead and finish Mr. White as you see fit! Here's what I got: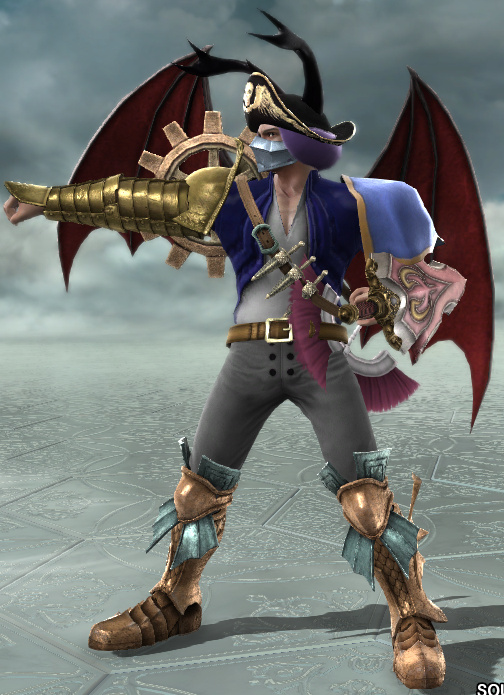 Notice any "flatness" here? I doubt it.
Last edited: