Just curious if there's anyone else out there who's trying to get them all, since I'm struggling to find the last couple.
@KageKazenami
clued me in on going back to Libra of Soul to defeat all the Ancients / master all the weapon styles to unlock an extra quest through Edge Master, which I wouldn't have thought to do, since it didn't seem reasonable to do everything on a single character (and, well, it's not...), but I'm really not sure what else could be done to get these last few titles.
I've done all of Soul Chronicle, all of Libra of Soul (twice!), completed Arcade on every difficulty for gold ranks, and I've done a good amount of just getting random battles, because I've heard but haven't seen direct confirmation that one of the titles I'm missing is a random encounter with Voldo in the Middle East, which I'd believe, because one of the titles I do have (Fu-ma's Shadow) was a random encounter with Taki (in Europe, around the Mediterranean Sea), which I imagine the trigger condition would be that you'd finished Taki's quest, which I did. I also completed Voldo's quest, as well as Nightmare's quest, both ways, on my good and on my evil character. But I'm not having any luck (assuming there is also a Nightmare random encounter) with these random encounters, if that's what they are, spent a few hours in the Middle East, and then I gave up and did an hour or so in the northern section, thinking NIghtmare may be up there, around Ostrheinsburg's northern edge.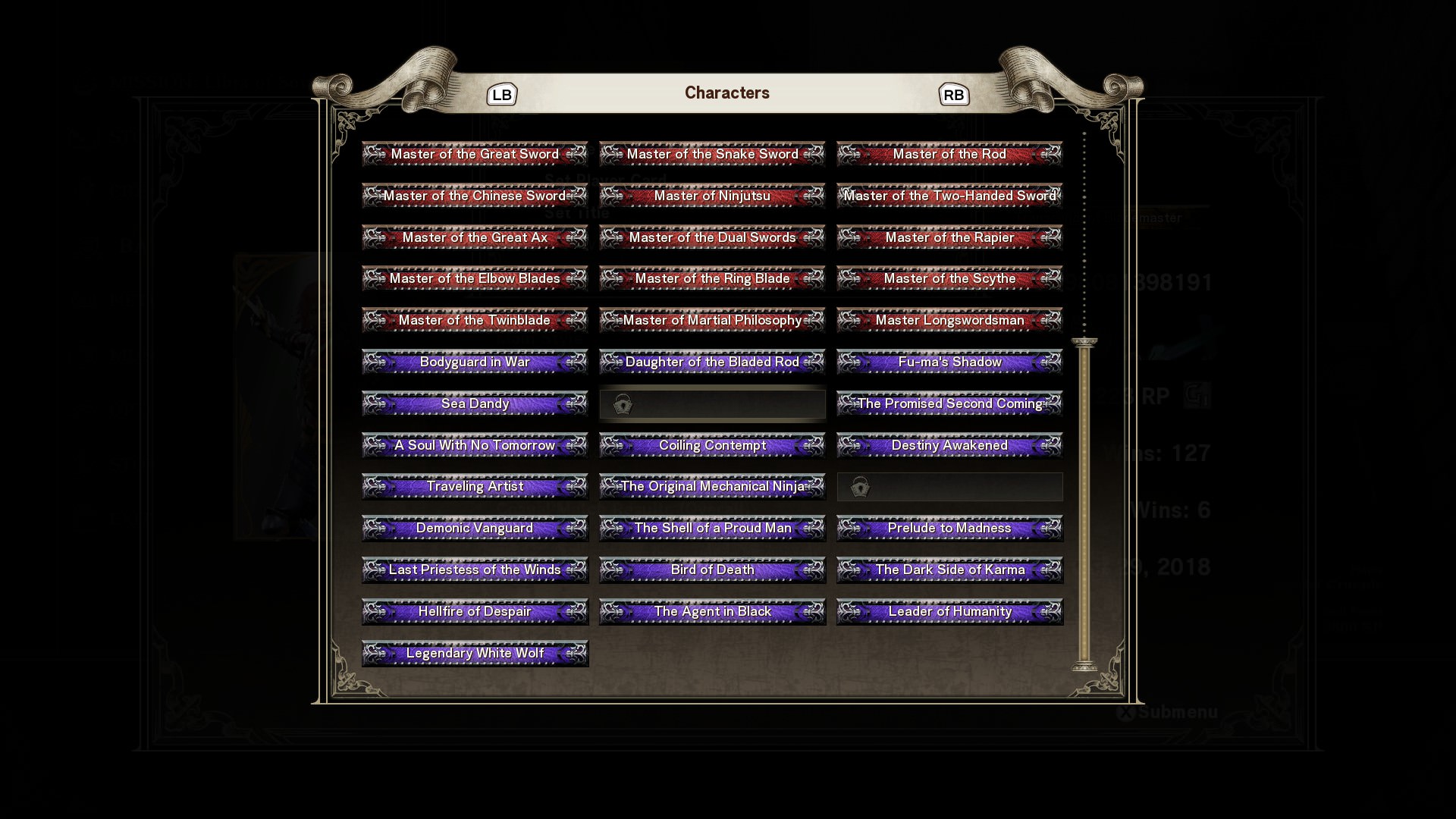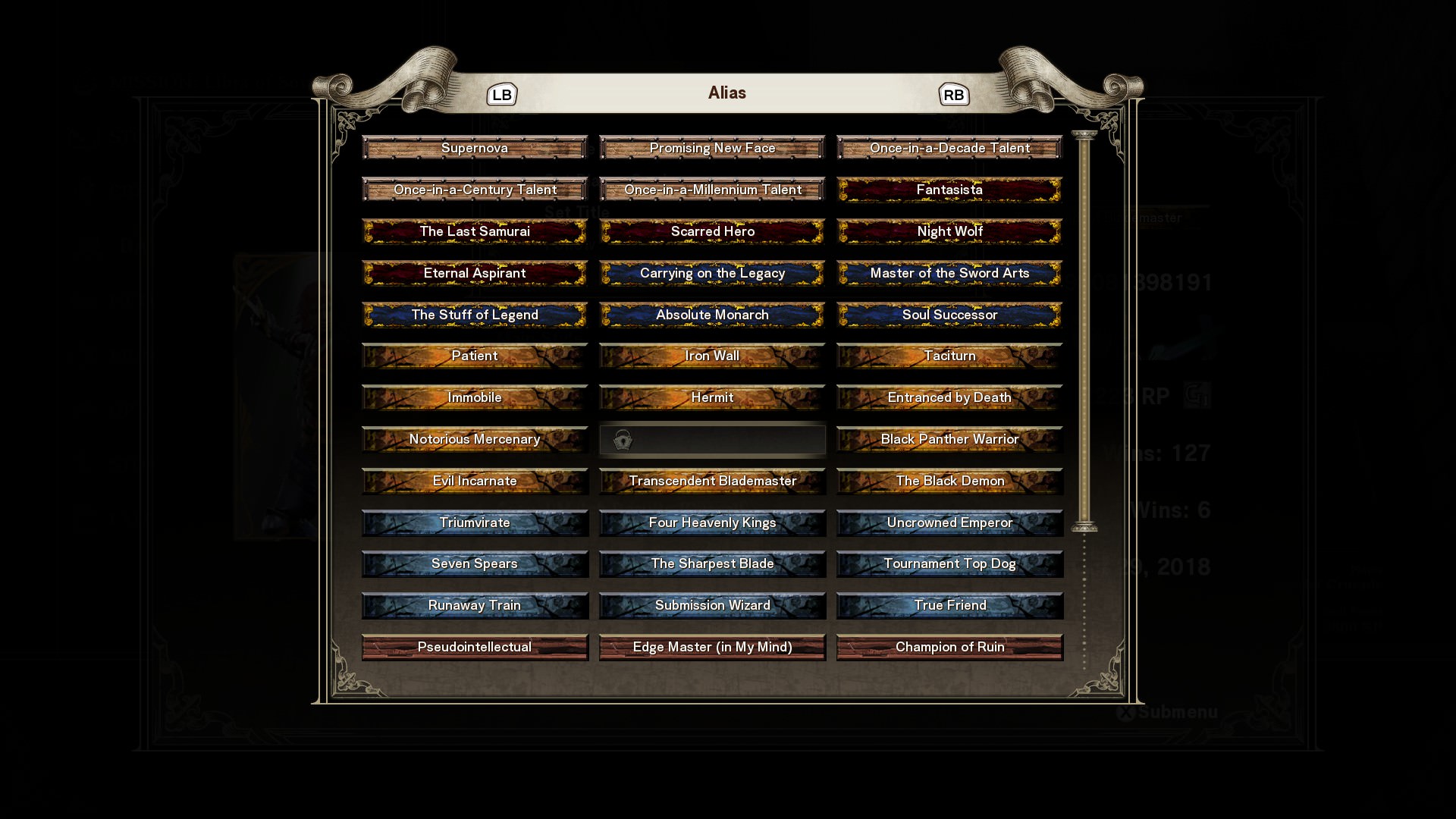 The titles I'm missing appear to be related to Voldo and Nightmare, and there's a third mystery title that could be literally anything, even something like "collect all the titles", perhaps, as one of my thoughts. The only other titles, aside from these, that I don't have are all of the Soul of <x> titles, but I'm working on getting those as I grind myself silly trying to find these random encounters in Libra of Soul. That last mystery title might also be related to getting all the Soul of <x> titles, I dunno.
If anyone does have these titles, and has some better direction than just "do random fights in this general area", then it would be extremely helpful. I just keep running into the same few encounters, and it's getting quite tedious, even more tedious than it was mastering all the styles, since with that, I was all over the place, for variety's sake, and doing Astral Fissures, so I got to see some cool custom characters while I did it.