UPDATE FOR REFERENCE !
My CAS thread here :
http://8wayrun.com/threads/a-tale-of-souls-and-swords-eternally-retold.11292/
Slideshows :
Vil's world of CAS : http://snack.to/pz9f6f83
Tale of souls and swords 2.0 (CAS compendium) : http://snack.to/pu3s7fa5
CAS-ppy new year : 2013 slideshow

http://snack.to/pztiecu1
Beauty and the beast : http://snack.to/pzulv5l3
Online Symphony 1 (online with friends) : http://snack.to/pujq7fa5 / OS 2
:
http://snack.to/pum2102a
Hilde-motion (Hilde 3Ps) : http://snack.to/pu501wgy
Project Soul (SoulCalibur 4 creations) : http://snack.to/pum8y389
Skulls and Crossbones (messing with the skely) : http://snack.to/pzpi2k9c
Space Opera (Sci-Fi themed CAS)
:
http://snack.to/pzui2k9c
Online Symphony 3

: http://snack.to/pzujl1k1 / OS 4 : http://snack.to/pzciwcux
End of souls (thumbnail art)
:
http://www.photosnack.com/my-slideshows/details/pzu96mnu
My CAS in action over there (HD and 480p vids, AI or against Le Bello)
The channel : http://www.youtube.com/user/vilarcane
A playlist with CAS (no browsing needed, HD) :
http://snack.to/tz9e7l03
Hi There,
Well, once upon a time, i started playing soulblade on psone, a great game with an astonishing CGI intro, then i played Soulcalibur on dreamcast which swept me off my feet with its incredible "kata" attract mode...then later on, Soulcalibur IV got me tricked into spending countless hours creating original stuff with an already amazing character creator...i could share some of my stuff, i'd be proud to, but now it is SoulCalibur V's era, with its piss-poor intro, forgettable musics, and kind of "rich but clunky" CAS Editor...
Still, i dig doing CAS and playing with them (IA vs IA vs mode and random character choice now allows CAS a bit more showtime this time around).
I thought of sharing a few of them with you...as with Soul4, i will stop when i reach the 50 counter, and maybe start again with another 50 on a usb drive ;o)
BTW, i have seen a lot of nice stuff in this forum and other threads, but what i do is a mix of original and "celebrities", and because i do a lot of comic drawing IRL, i figured i could give it a shot to see what you guys think of my own souls

...
War (Darksiders)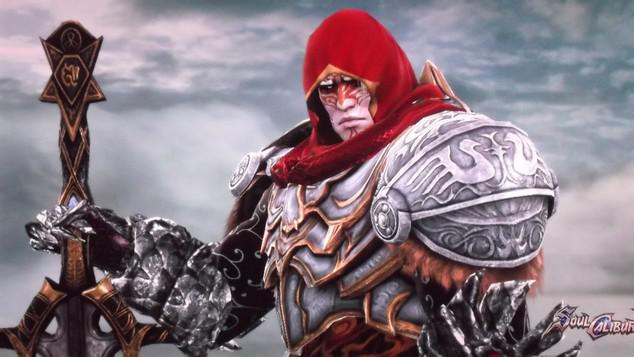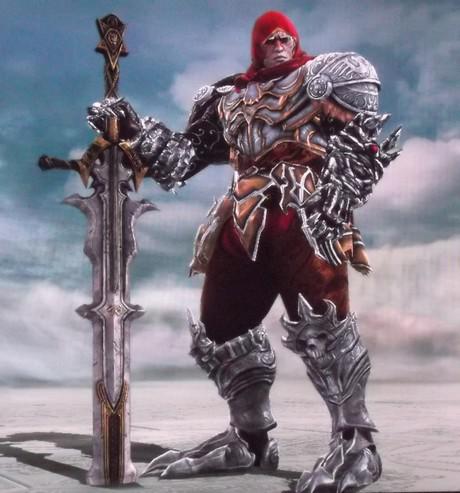 Executioner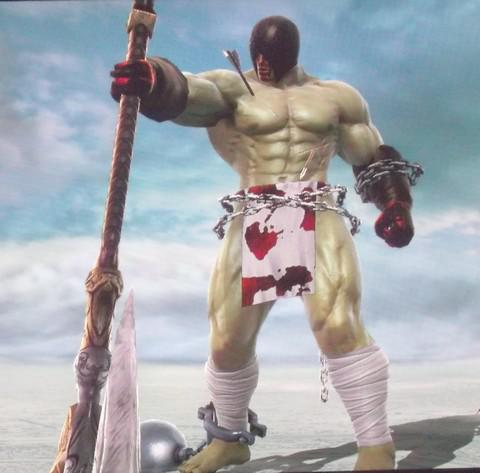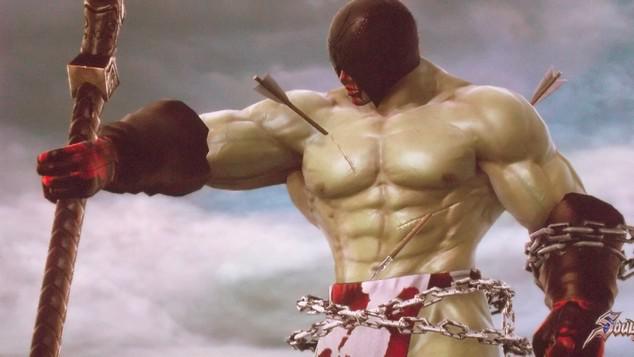 Kratos (GoW / in-game)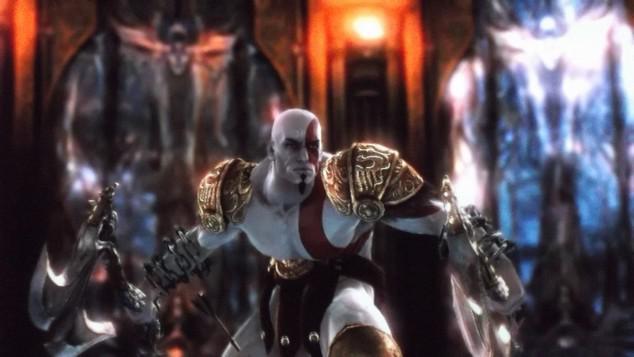 Leonidas (Original) :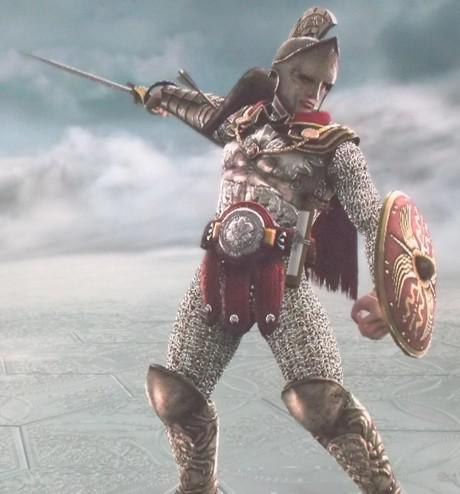 Ivy (P3 ;o)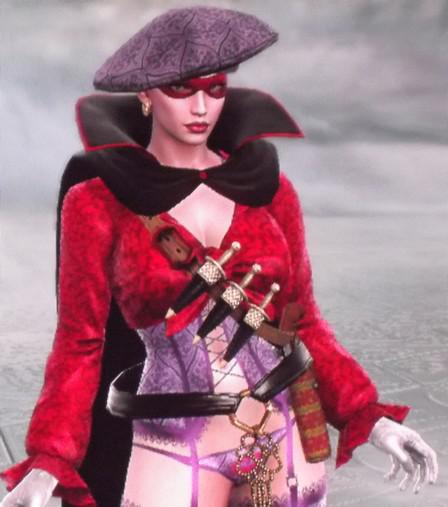 Launcelot (Original)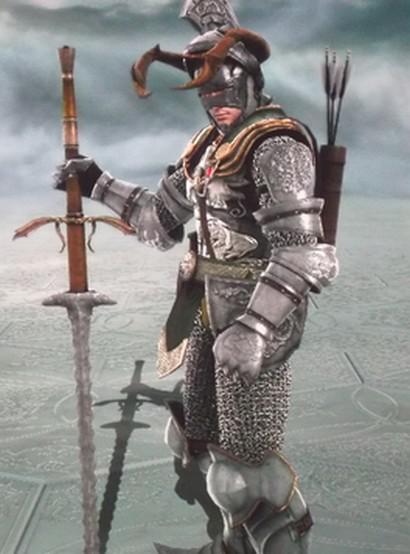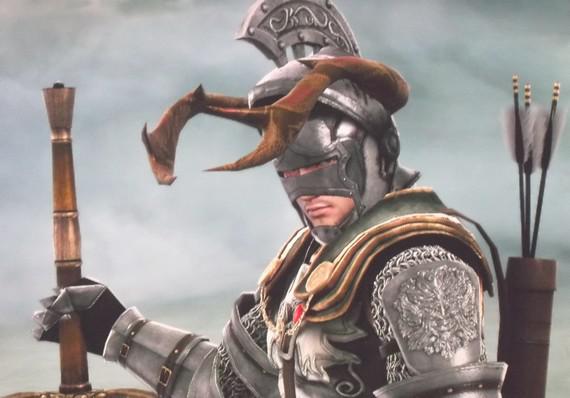 Jester (Original)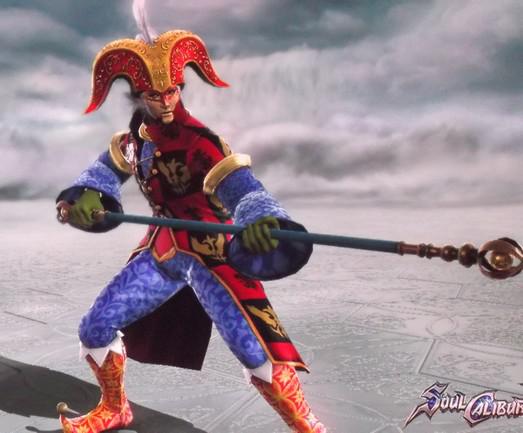 Mitsurugi (P3) :
Mephisto (Original)
Conan (Undead)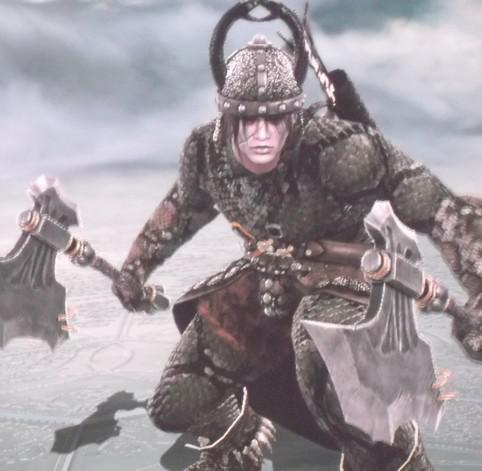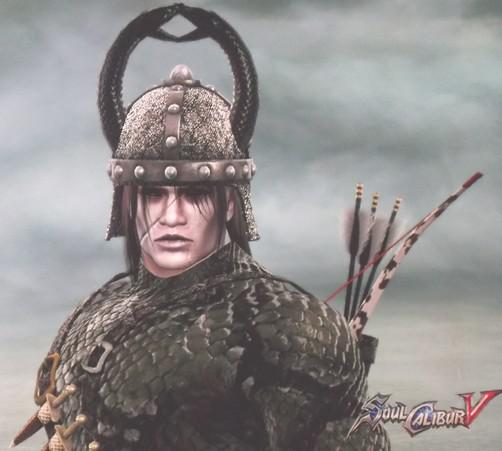 Witch (Original)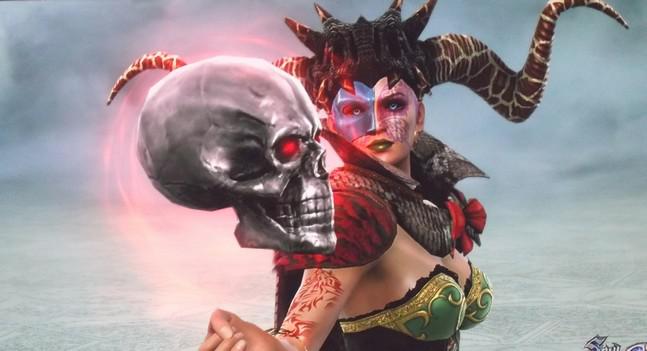 Savage Opress :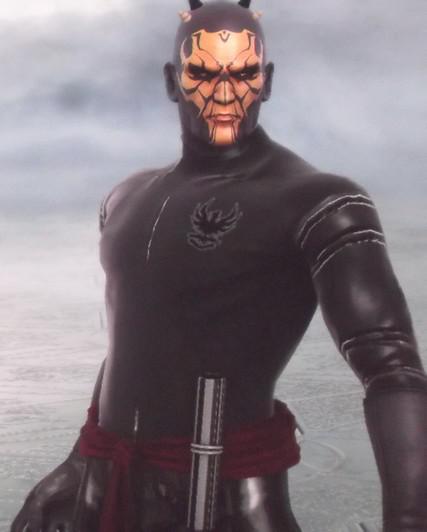 Obelix (joke character with heavy stone axe, asta-style)
Princess of Persia (Original) :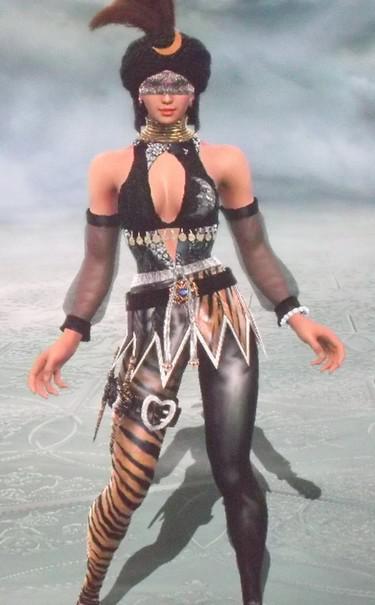 Nighty (P3) :