Since I figured I'd be making more things eventually, and I did just finish up with making the Klessirpemdo, I figured I had enough to start a thread of my own, so here goes. I have a tradition to always remake Luna and friends first in each game I play, since they were among my favorites of all the SoulCalibur III folks, fun and memorable fights, and they even got their own weapons! Remaking them has been somewhat a challenge in later games, however, because not only are their weapons not their, in some, a lot of actually, cases, no style to adequately represent them. I feel like SoulCalibur VI does indeed have them represented once more, so I'm happy about this. I did have some frustrations making these, which I'll address individually as I go along, but I still think I mostly did them justice. Without further ado...
You may have already seen my Luna, she was the first one I created, and the one I did my first run of Libra of Soul with: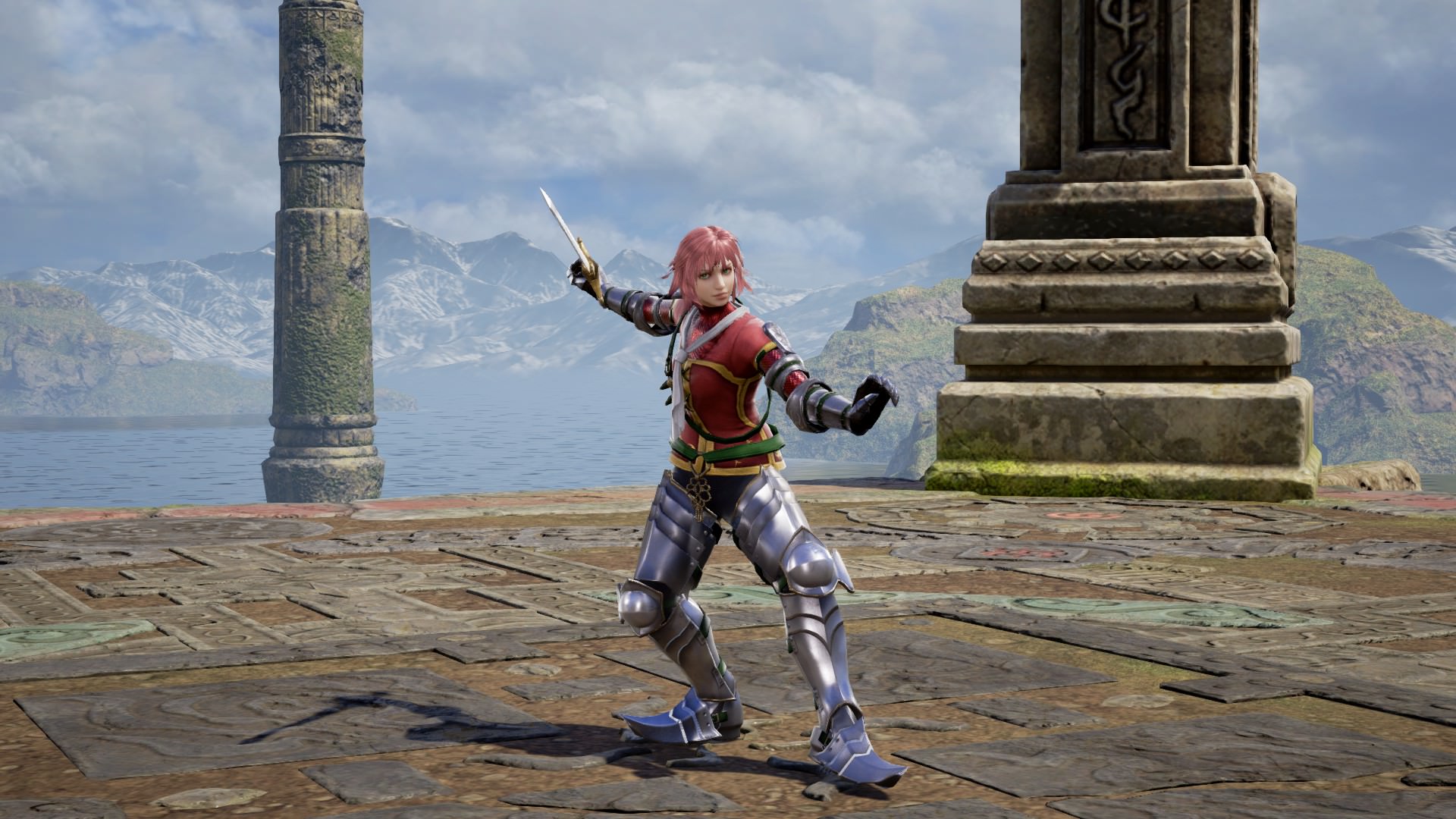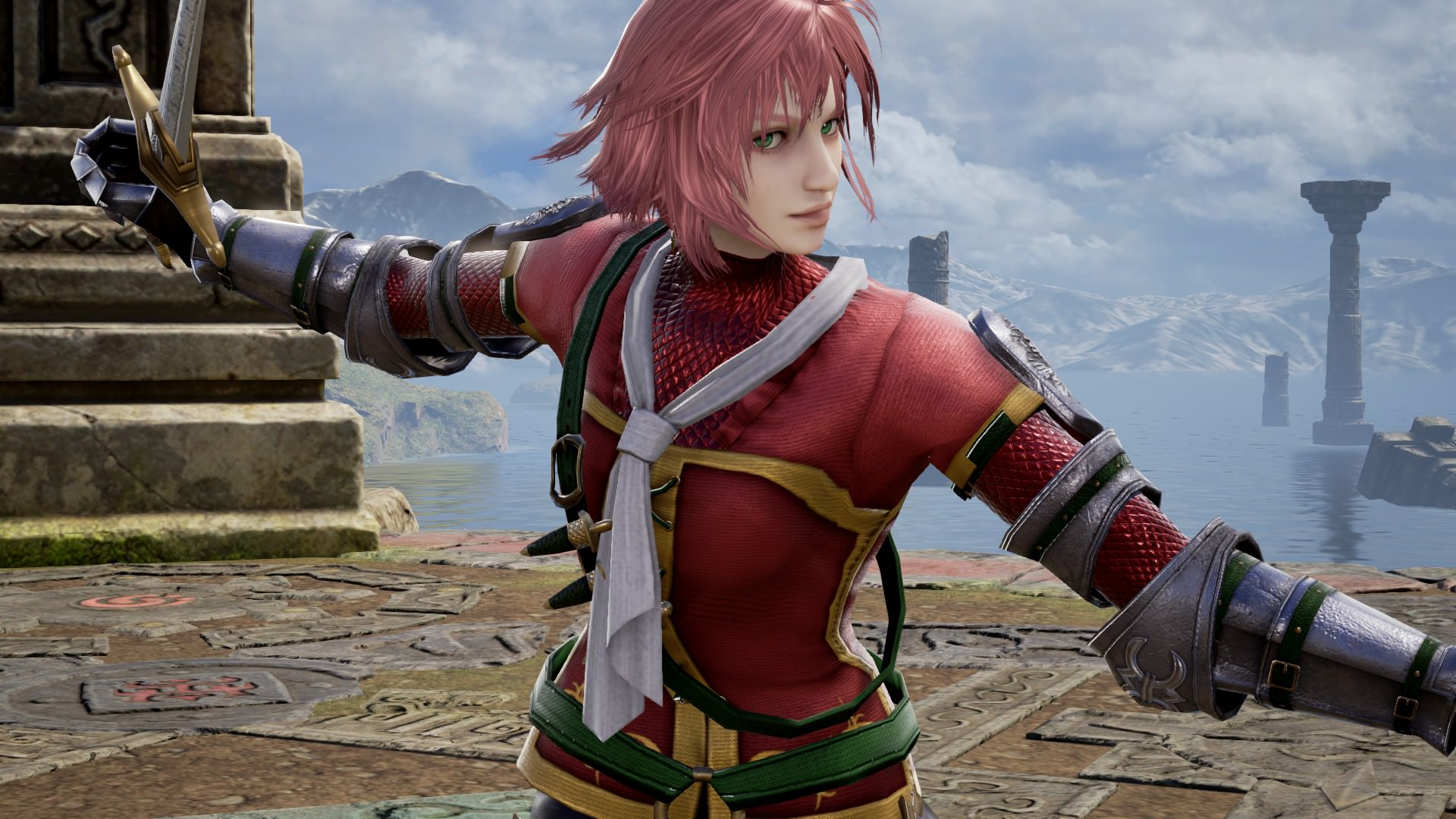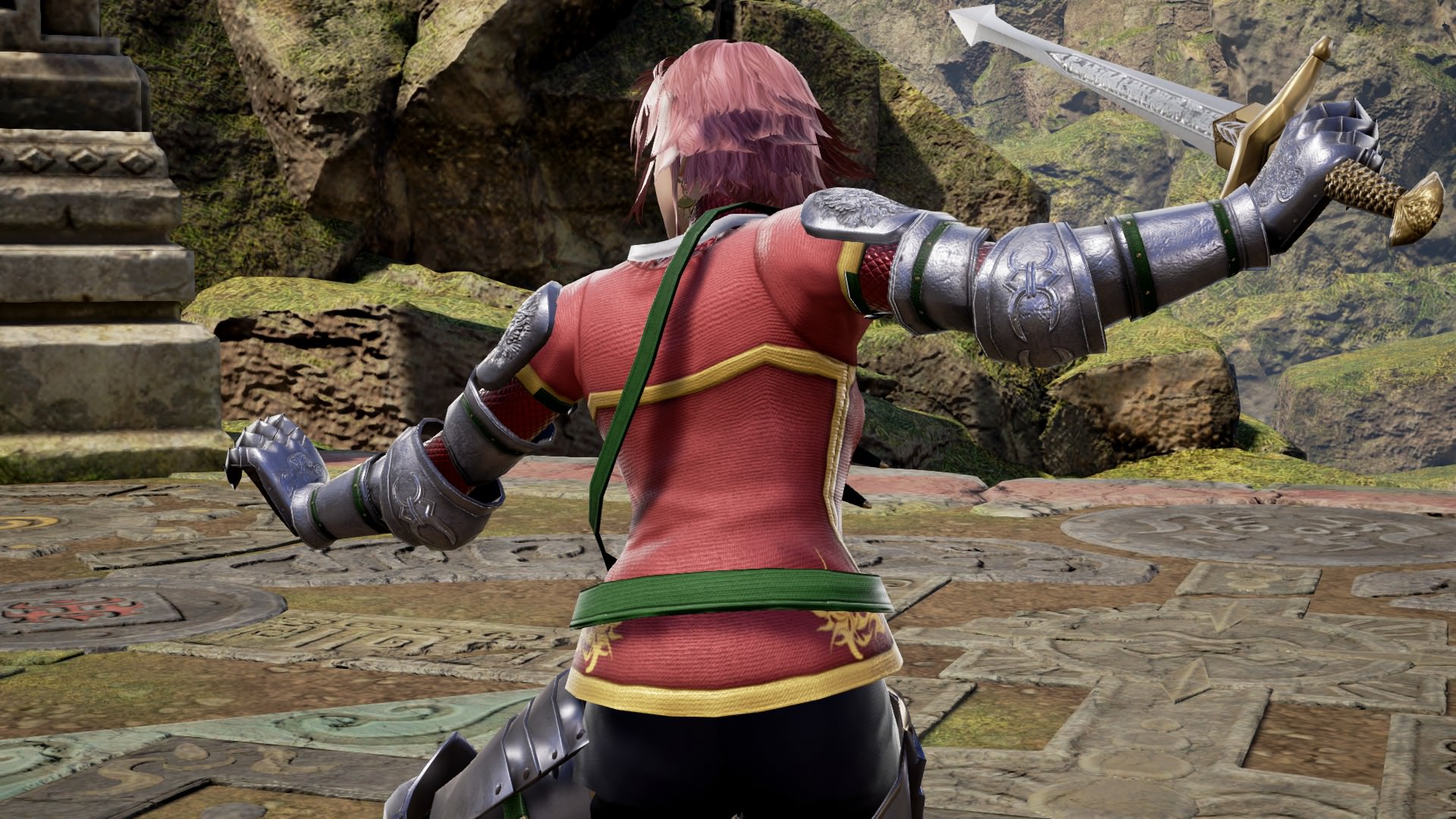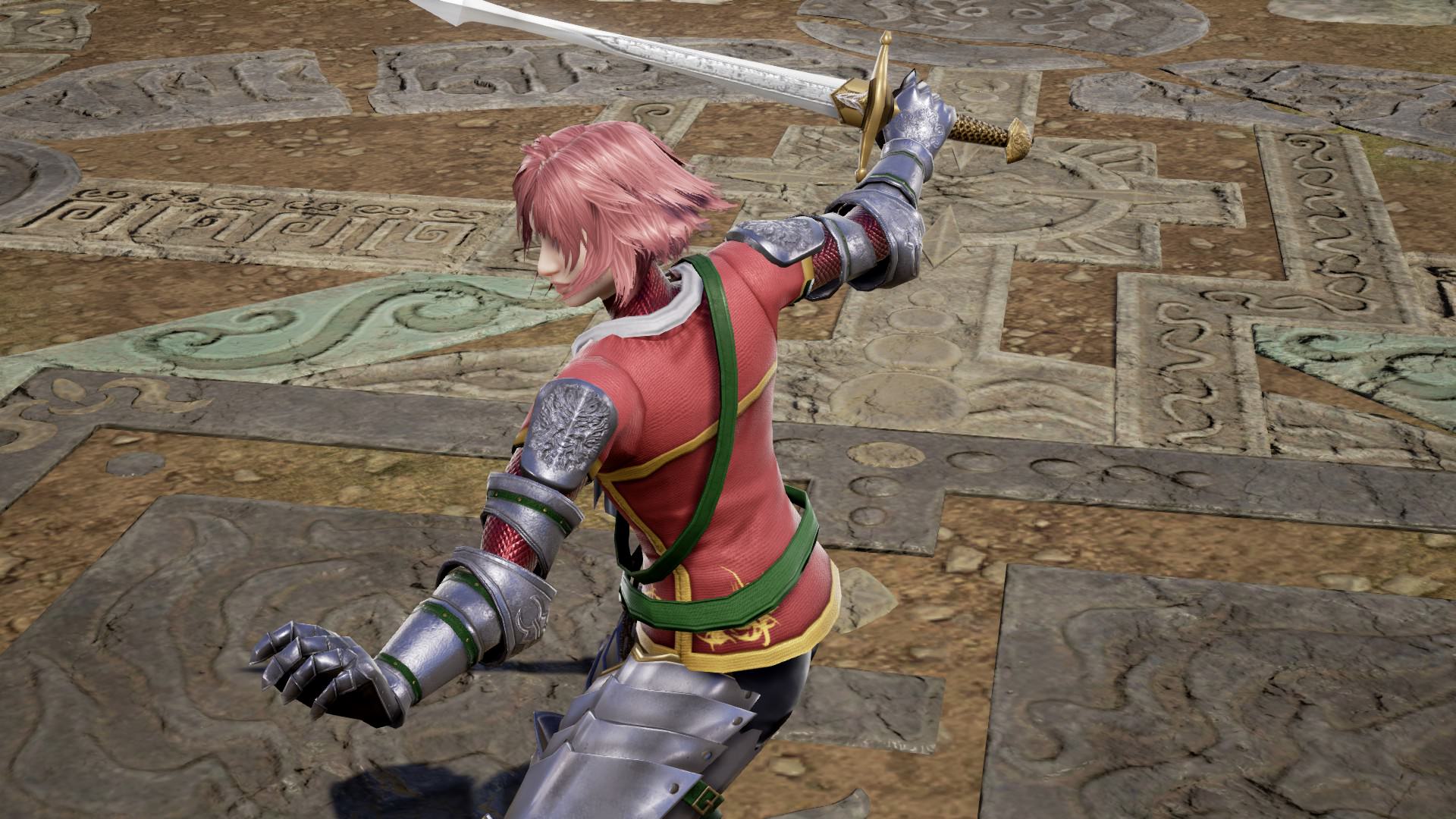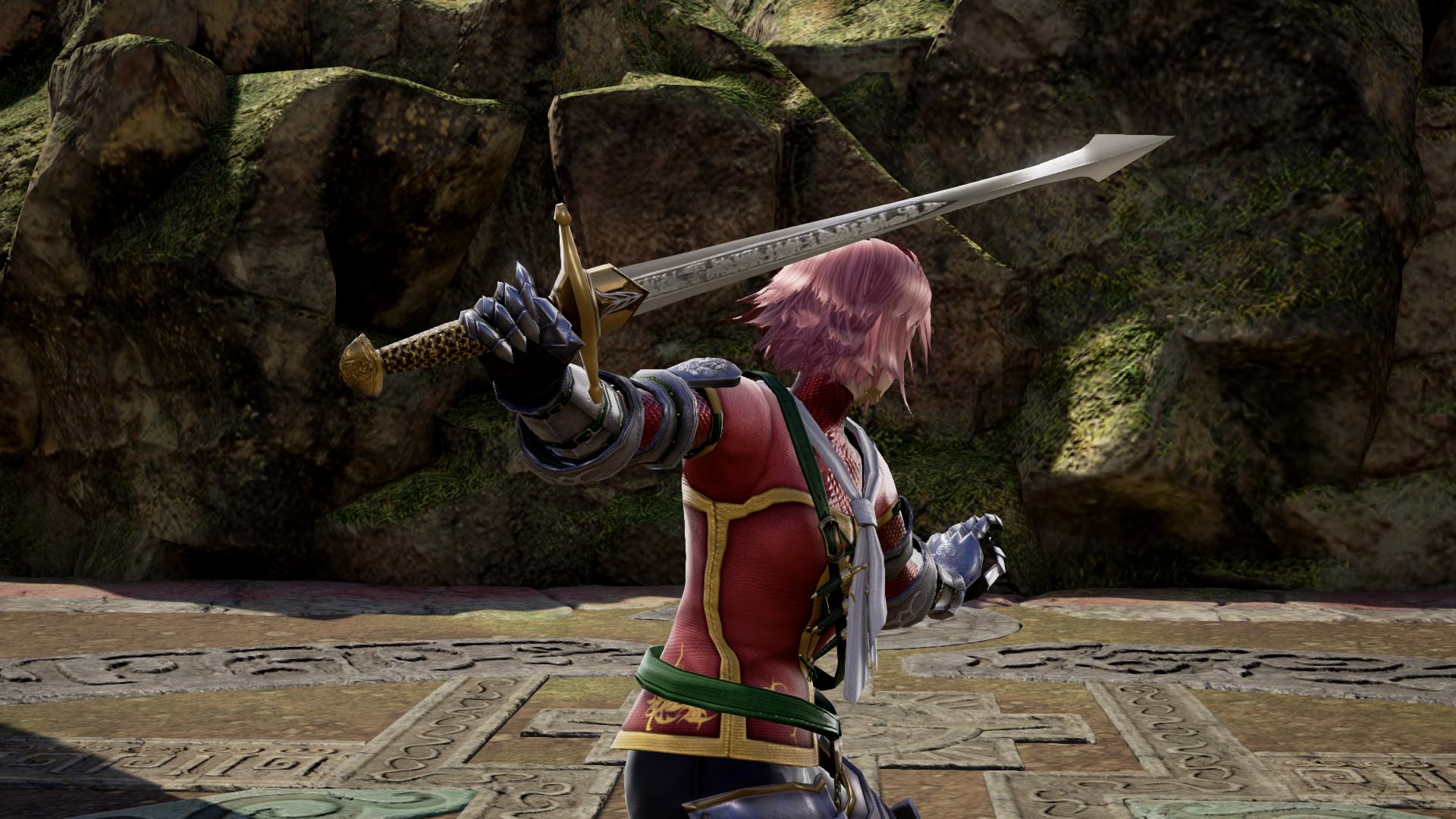 My biggest issues here are likely an issue that some of the rest of you also share, in that she's missing Crossed Belt, Ring Pants, and Honor Boots. These things are pretty central to her look, and indeed also very nice items that go well with a lot of different CaS, alas, they're not here, so I made the best with what I had. No Low Pigtails, either, but they haven't been around since SoulCalibur III, so I'm really not expecting them back. Cassandra's 2p from SoulCalibur IV, Swing, still fits Luna rather well, I think. I used a few stickers to get the designs on her shirt/jacket trim along the bottom, that's really the fanciest thing I've done here. I did my best to recolor Northern Star into Dystopia.
Next up, there's Lupi, who sadly doesn't have a Lance style to use, one of my favorite custom styles from SoulCalibur III, but she's got a fitting weapon: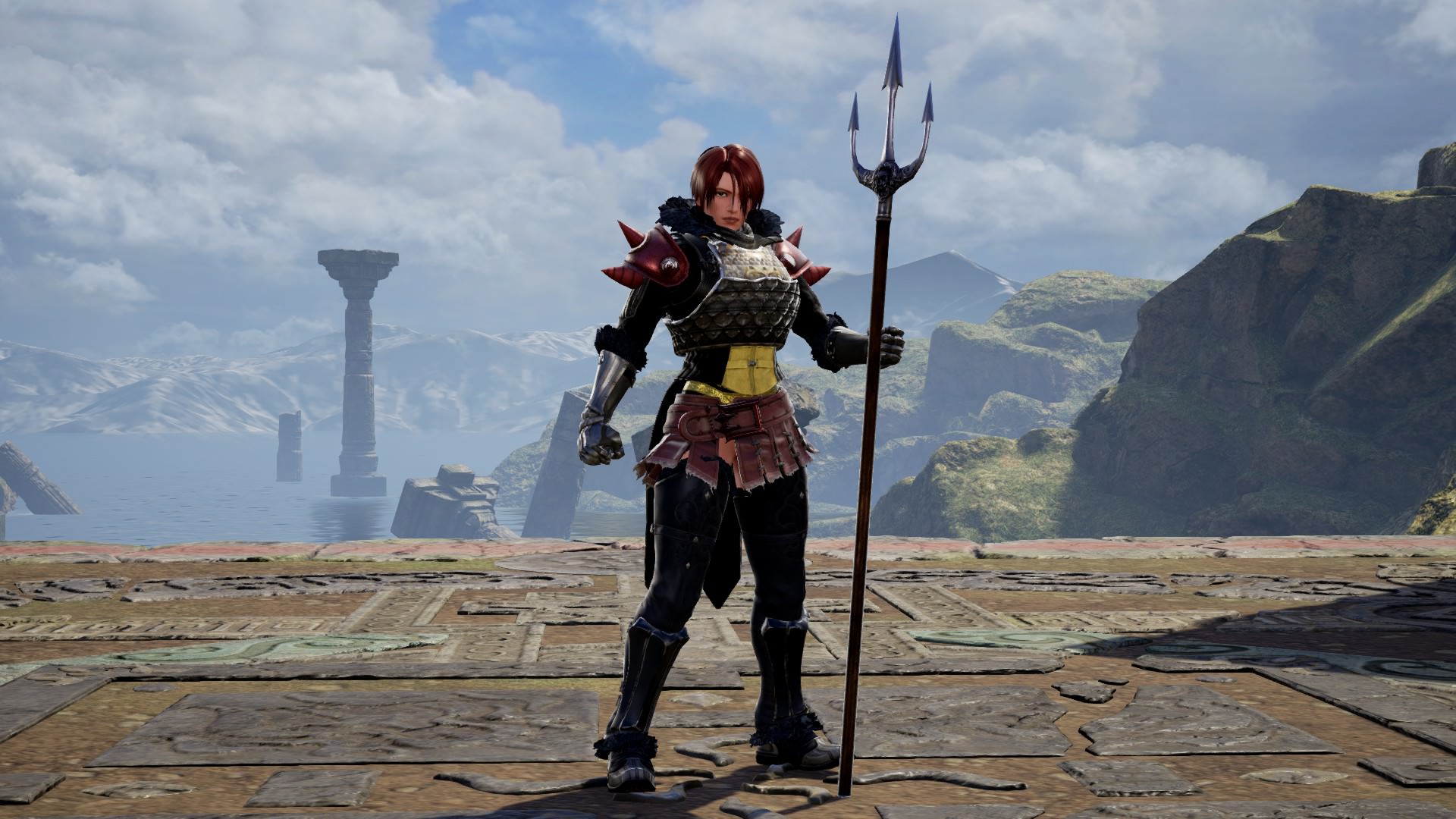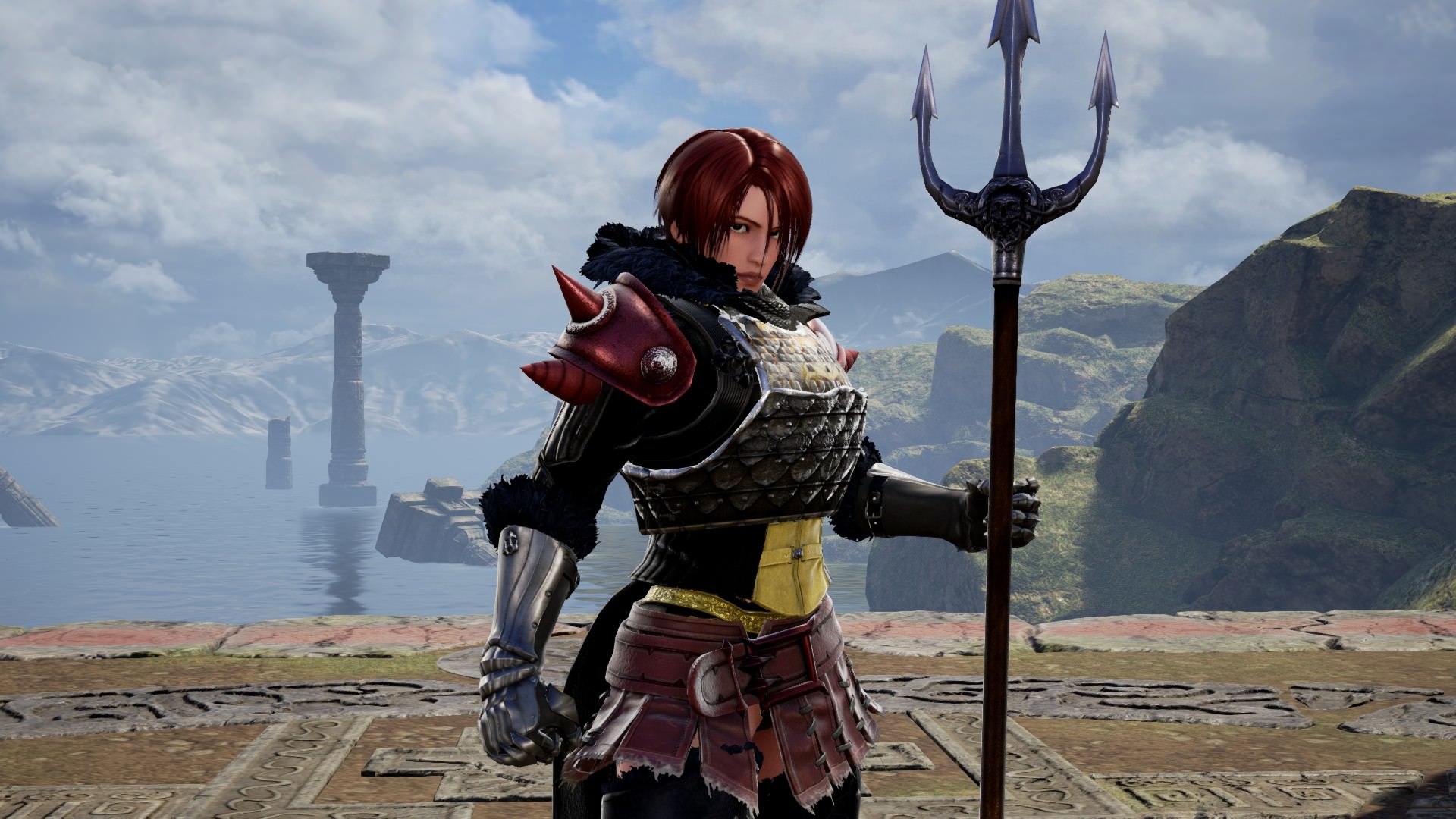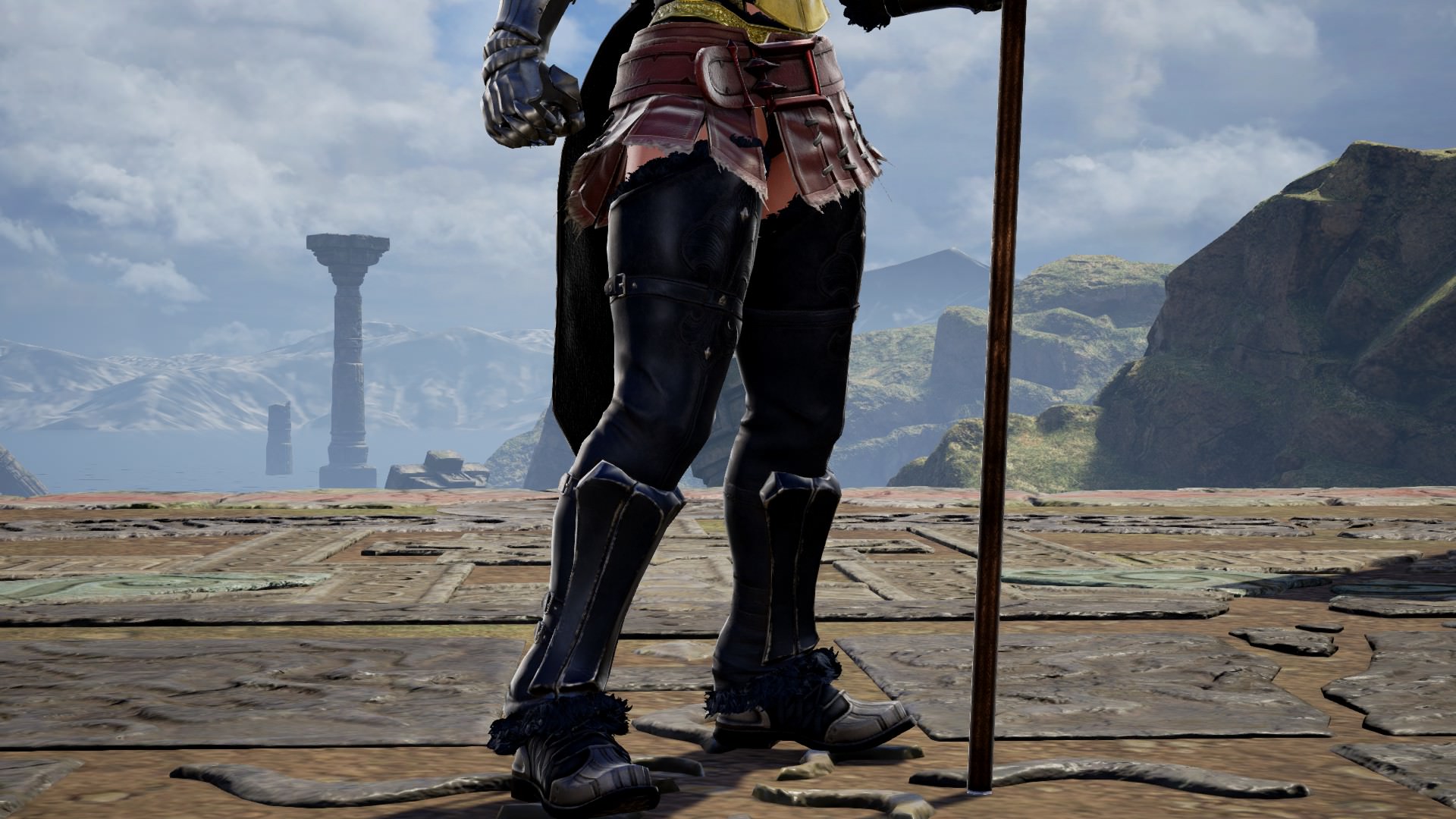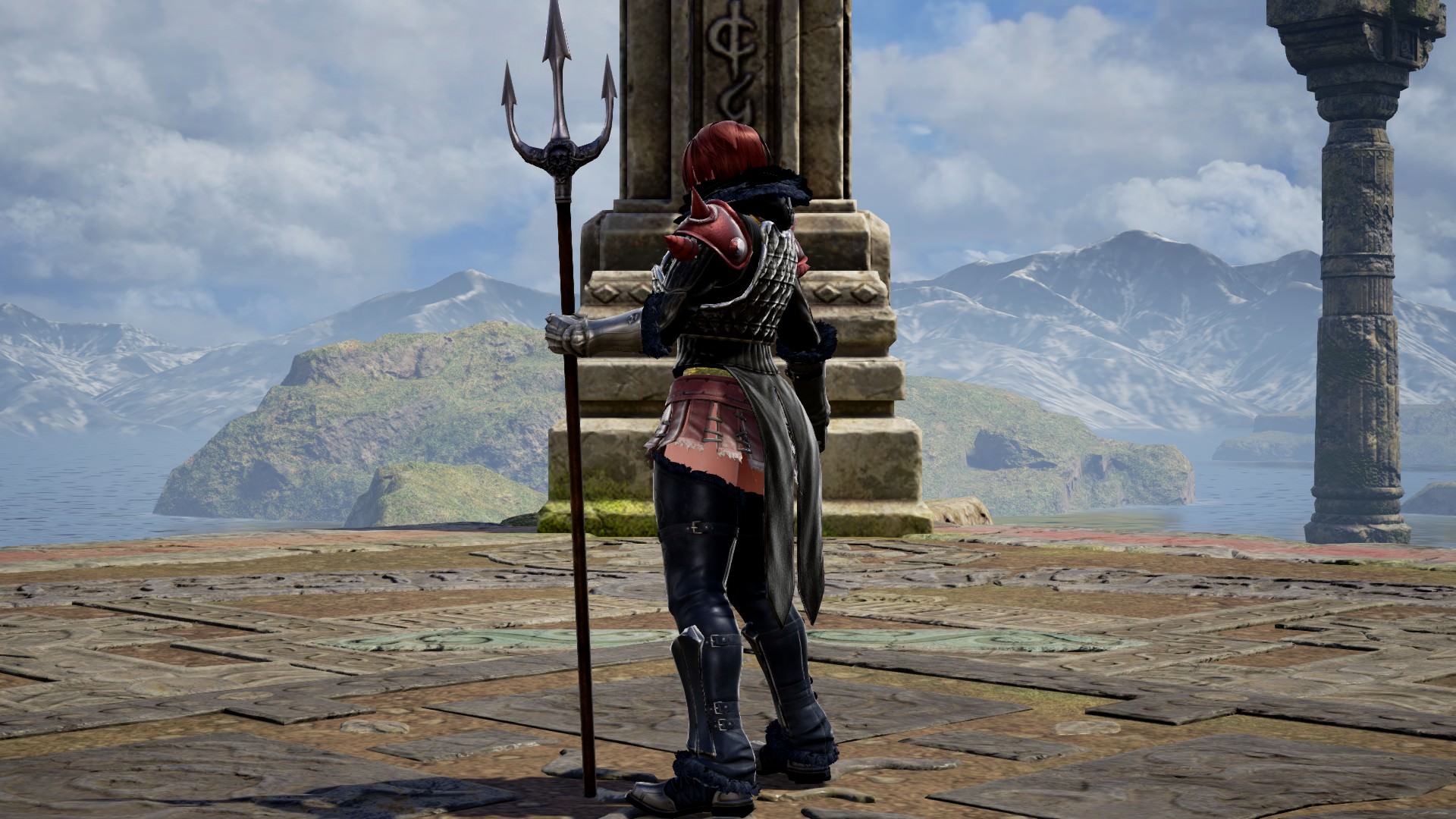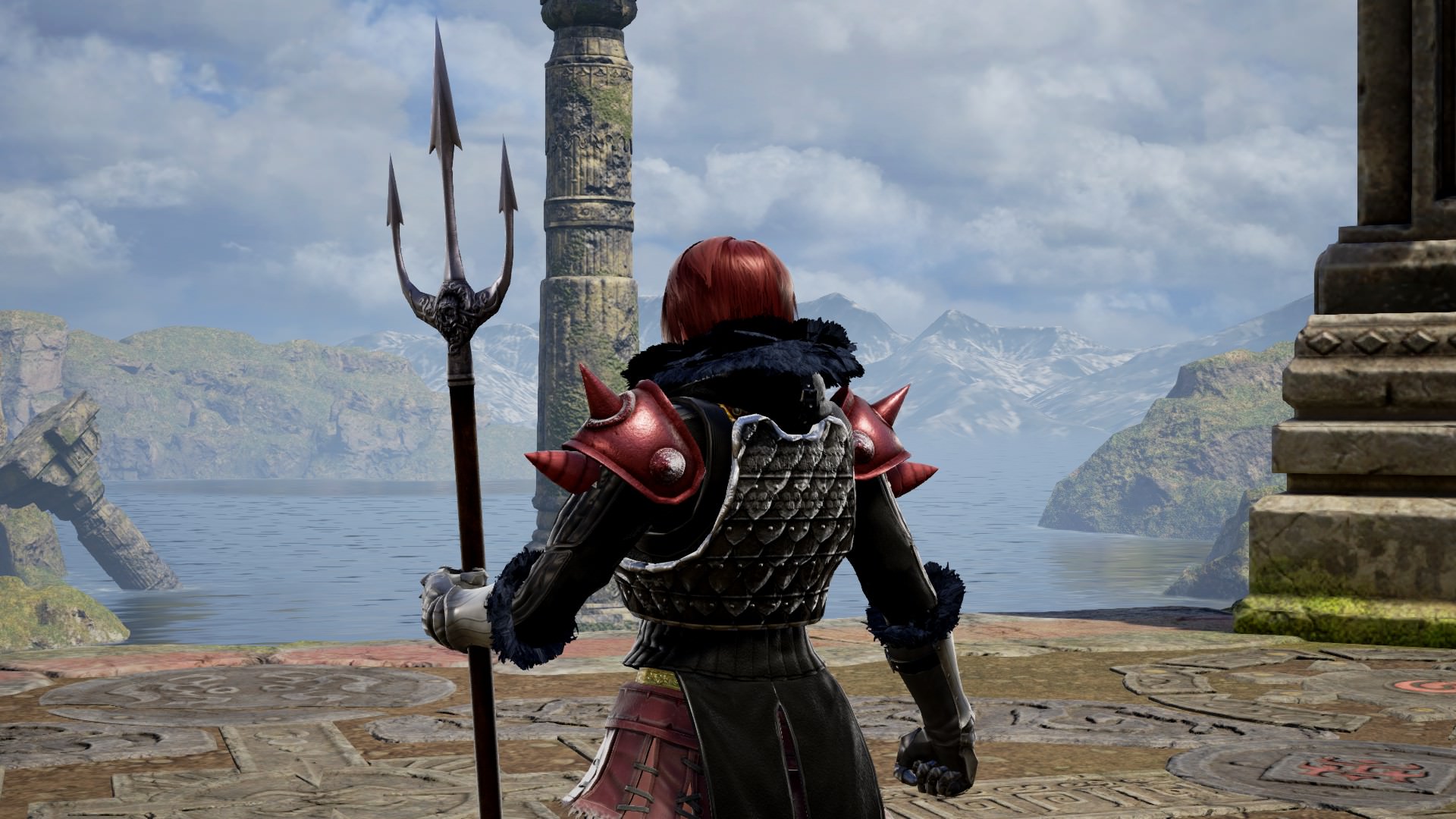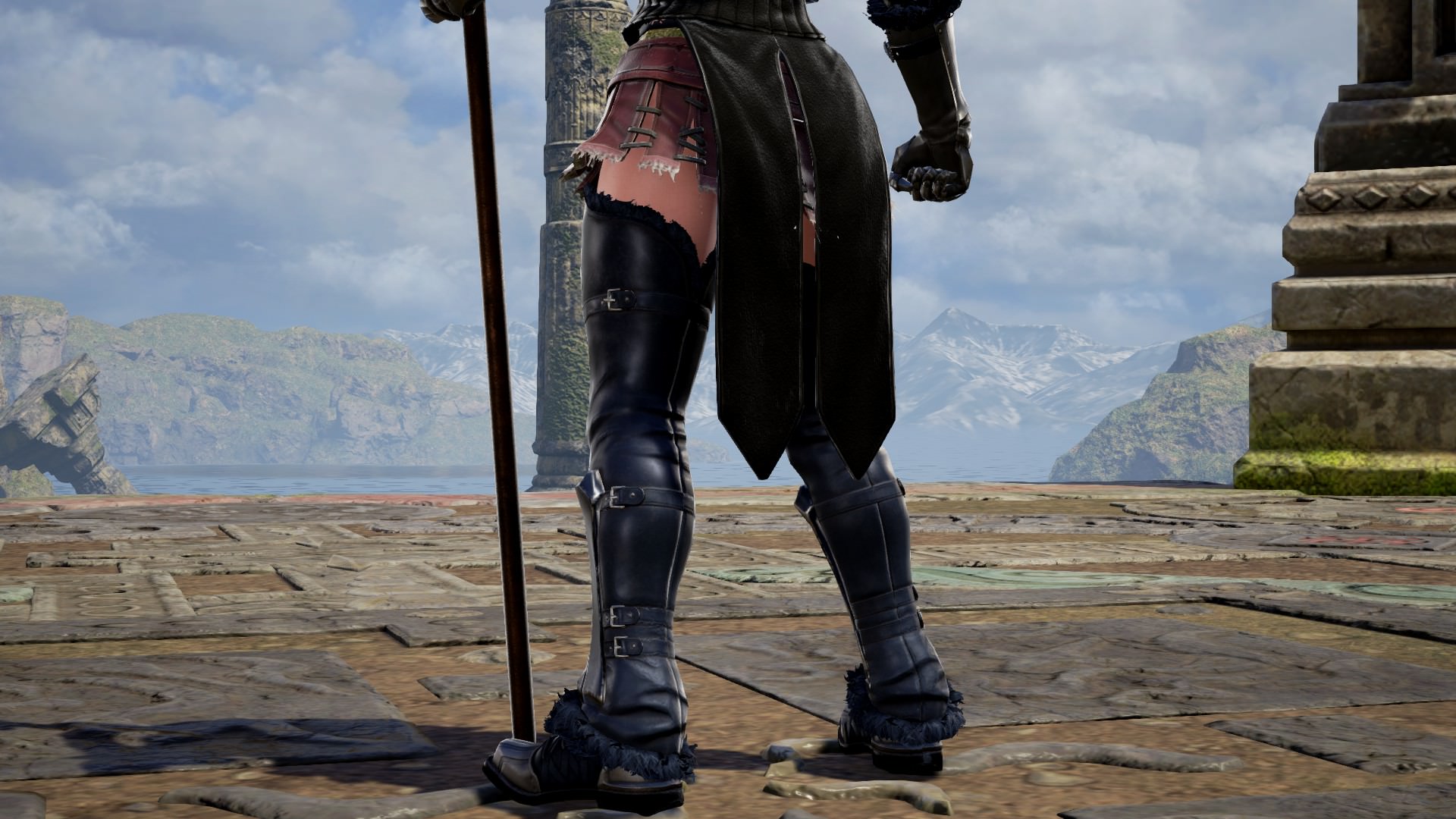 I both really like how this turned out, and yet also a few annoyances all the same. If you didn't know any better, this one is actually very nice, and there's really not anything that sticks out that's "wrong", really, but trying to get stickers to work on the coattails of the Aval Battle Suit is just impossible, I've found. Even if I could get them aligned correctly to make the edge designs right, the coloration is all wrong, and it wouldn't look good anyway, so leaving it black I think is just better all-around anyway. I also had to use Tira's skirt instead of the Scaled Fauld because of how over-large it is, for one, and for two, it removes the coattails, and that just won't do. God's Lost Article is a great stand-in for Blazecleaver, it's just too bad that it's not one of Seong Mi-na's weapons, since I'd rather it be her style than Kilik's. It's still better than Xiba, at any rate. Though I love the Aval uniform for helping complete this look, I used a pair of Demon Horns to cover up their emblem and better replicate the Punisher's Pads with an extra spike.
Following up, here's Heal-Do, again, no Wave Swords, but I feel like, despite being the wrong element, Talim's style really works here, better than Cervantes as I had before: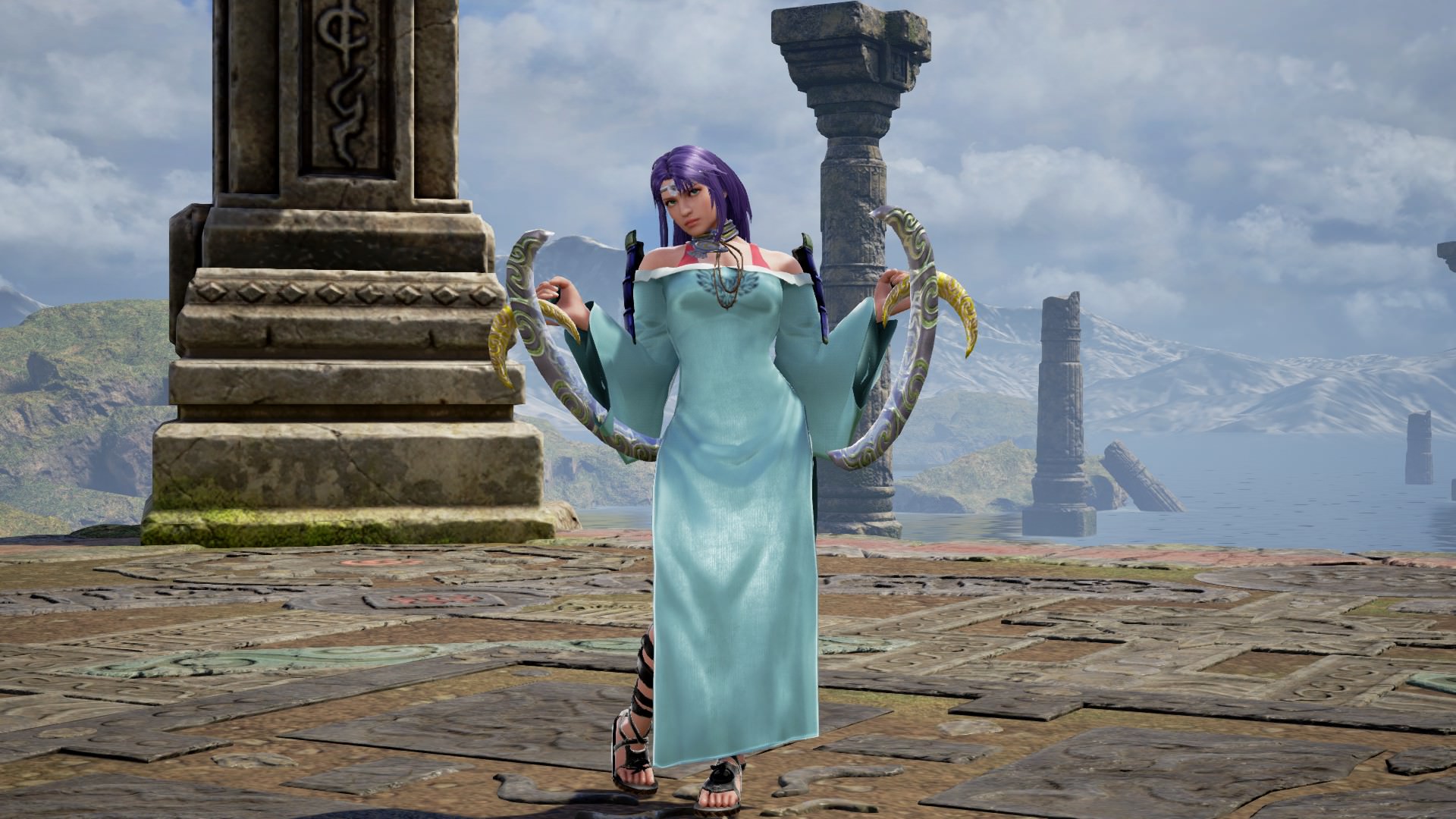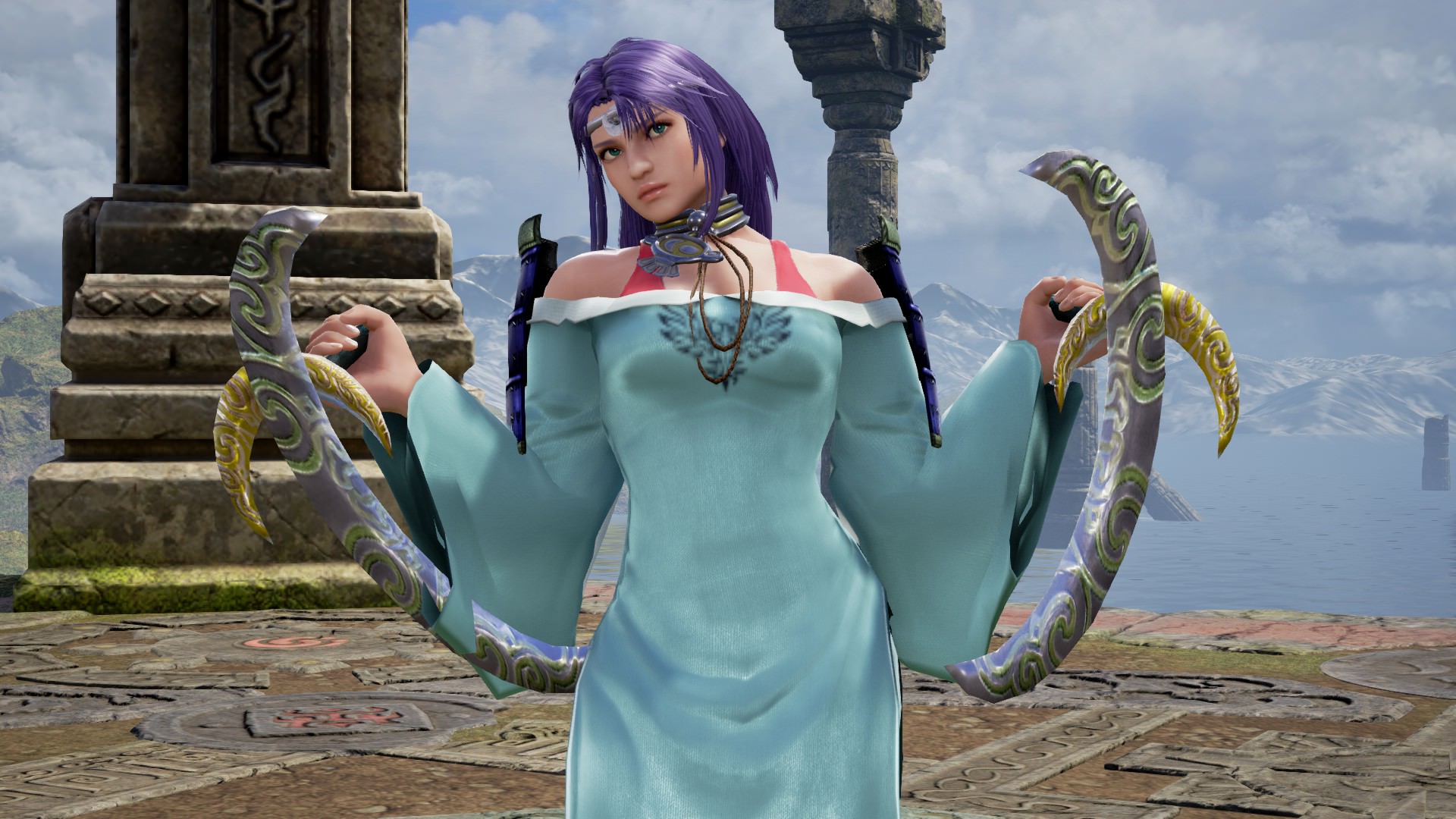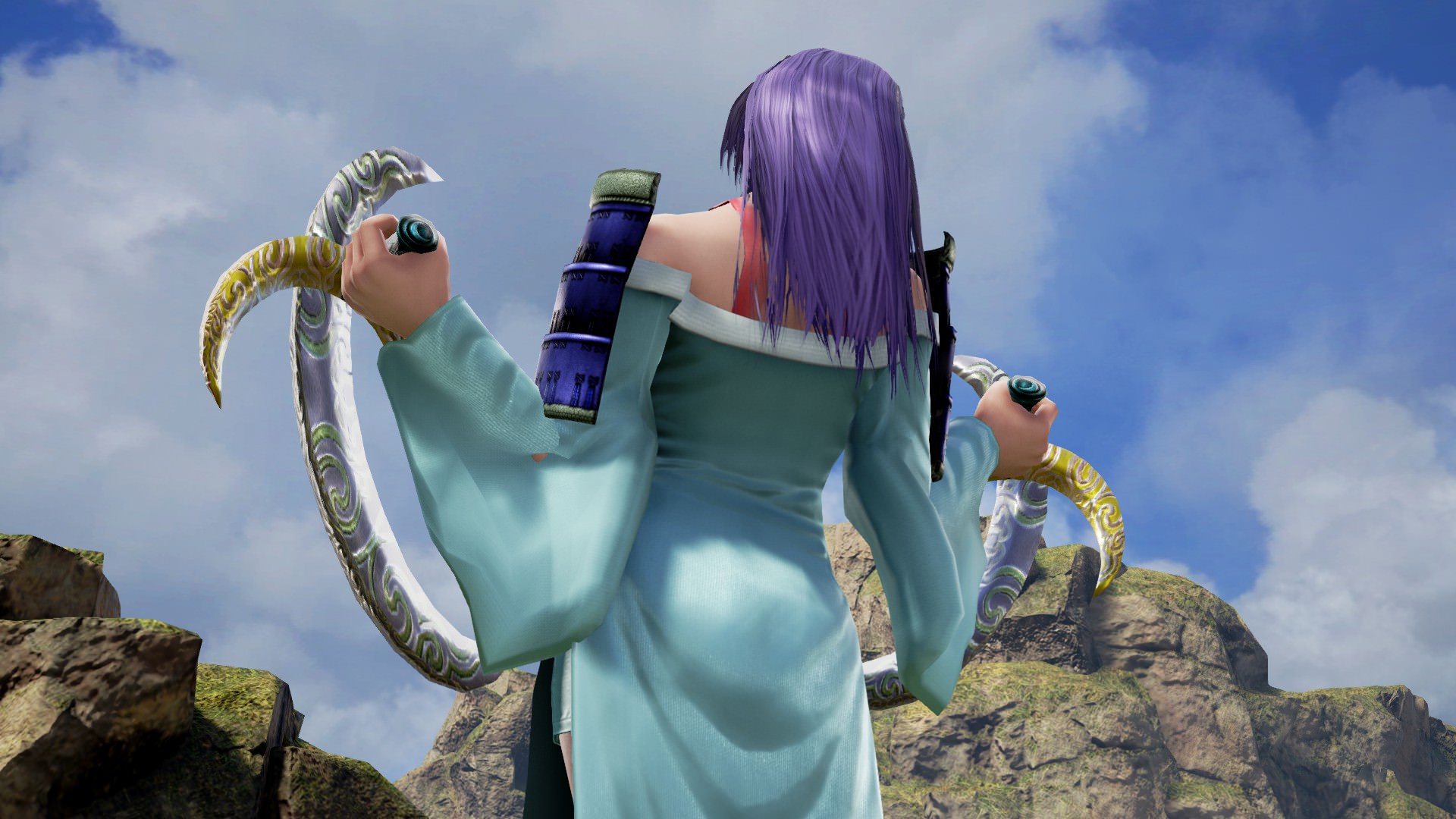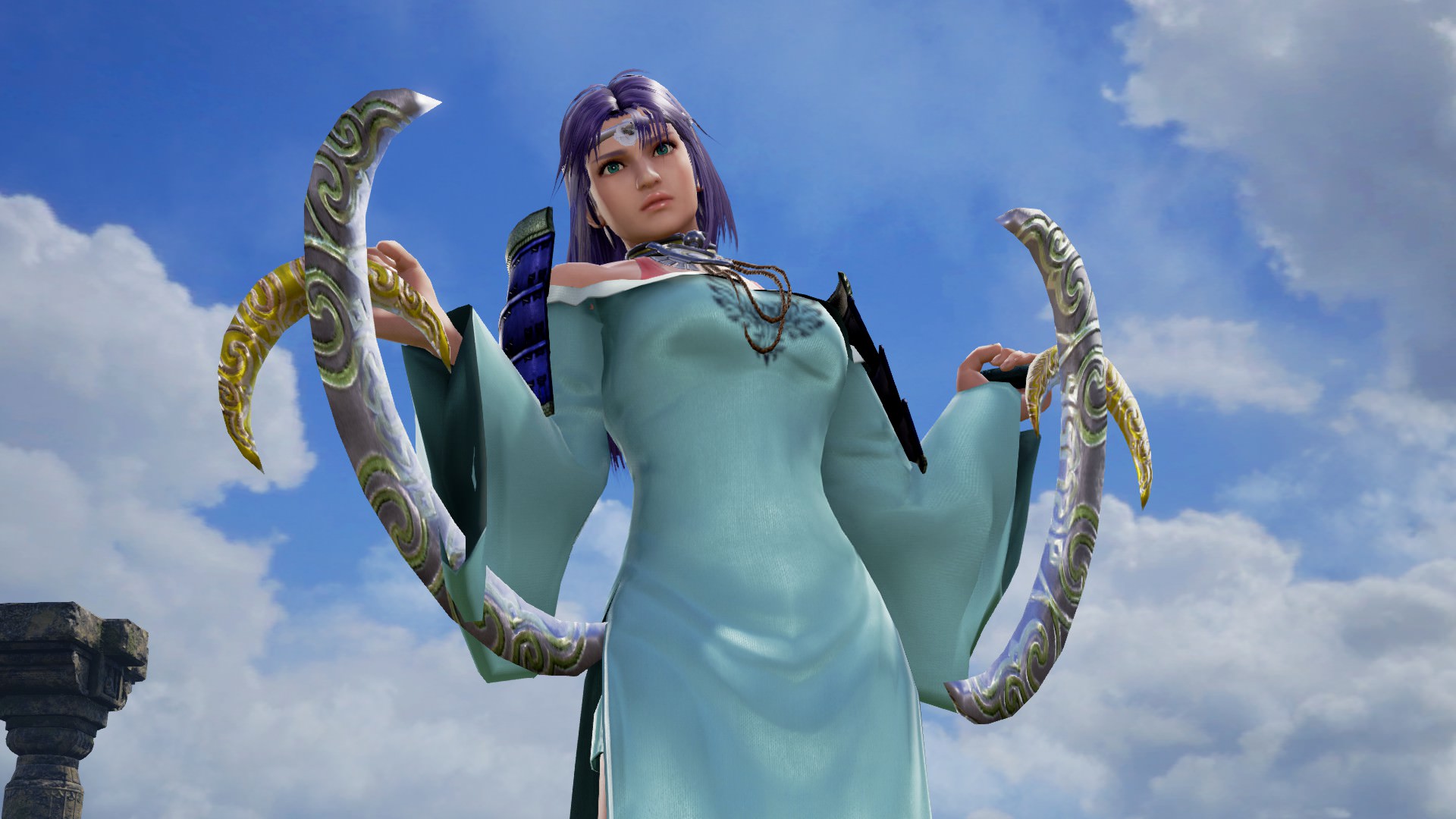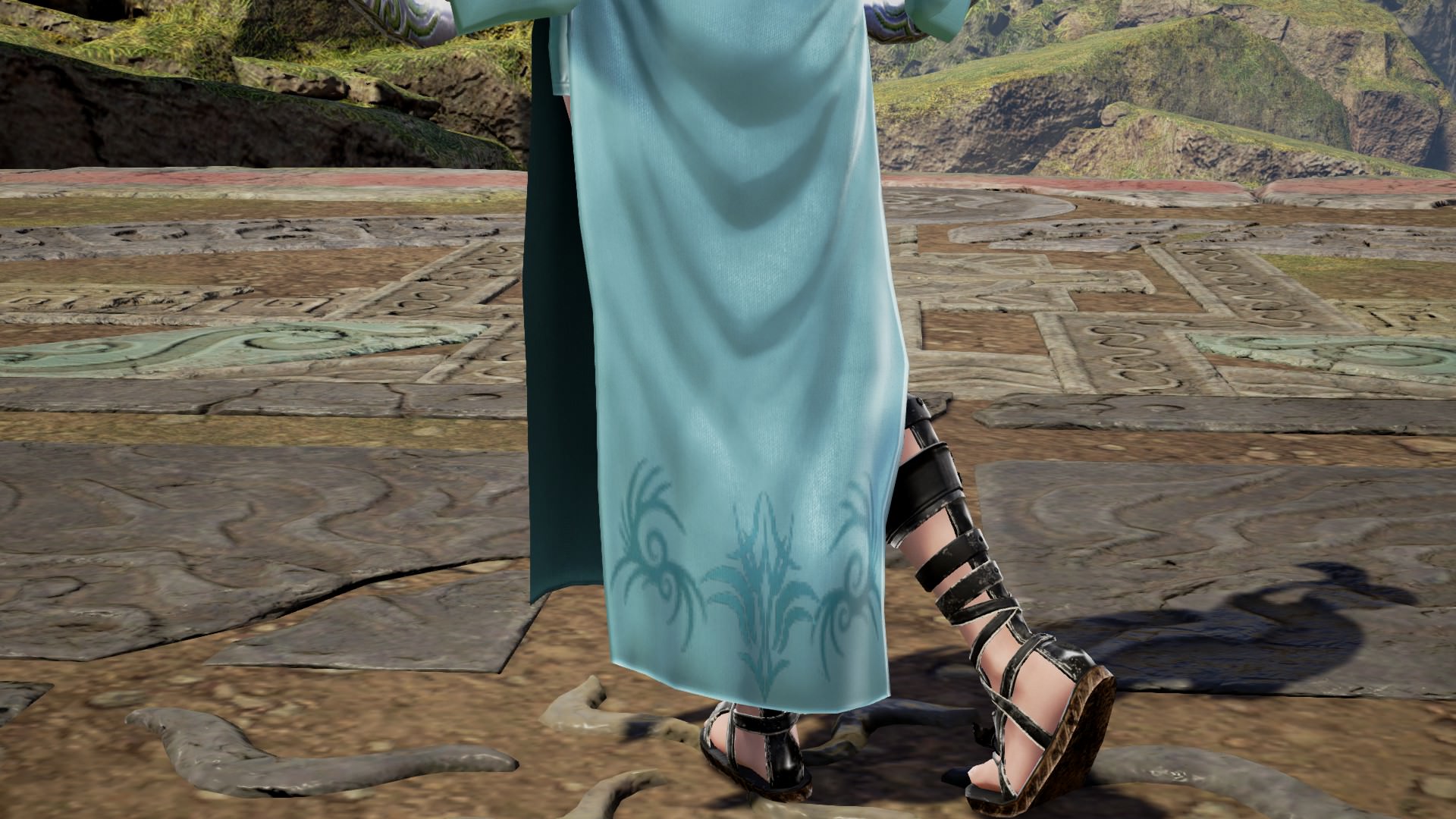 Alright, first, I have to just say, to hell with whoever thought it was a good idea for the Training Belt to both cut off the bottom half of the Off-the-Shoulder Dress AND forbid skirts from being used under it. This is the worst conflict situation I've run into yet. I just don't understand the logic here at all. It's not even a case of not having the right parts for this one, but the part is just fundamentally broken and unusable.
Before
,
After
. Ugh. Anyway...
I'm really happy how Heal-Do turned out, lack of belt aside. Her necklace wasn't really replicable either, but I figured, since she was using Talim's style anyway, why not go a bit further and also use Talim's necklace (and shoes)? I think it works well enough, and fits the look. Added some stickers for dress embroidery to give it a little more oomph, and a combination of Pure Ring and Flower Brooch to make her circlet. The shoulders and undergarments aren't really right, either, but at a glance, work well enough. I used a couple of stickers to color the top section of Mini Dress the proper crimson, while the lower half remained aqua so it wouldn't clash. Talim's Double Crescent Blades made for a decent Leviathan, though the coloration isn't exactly what I wanted.
More frustration awaits us with Elua, who is probably my least favorite of the bunch, but I did what I could: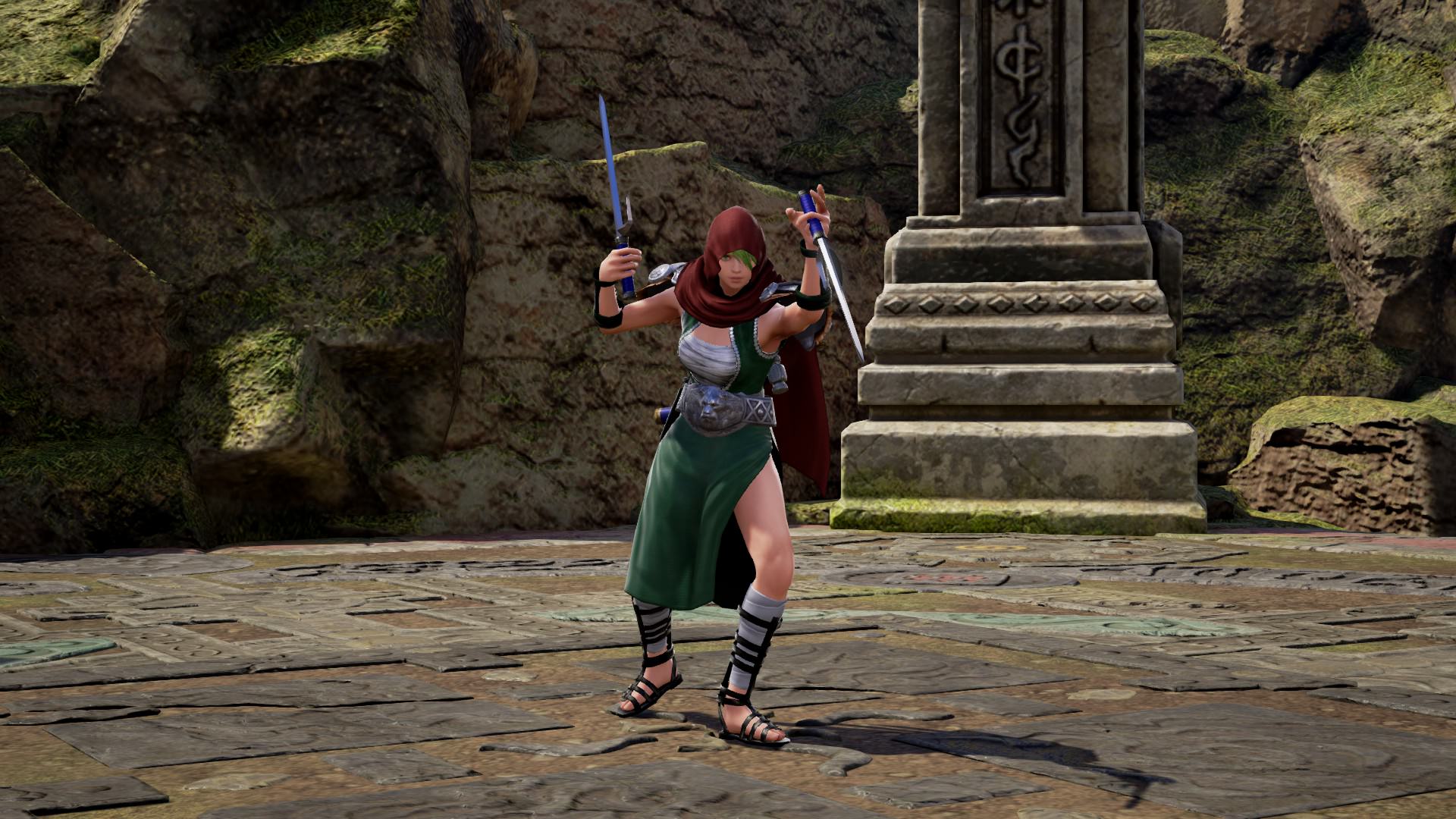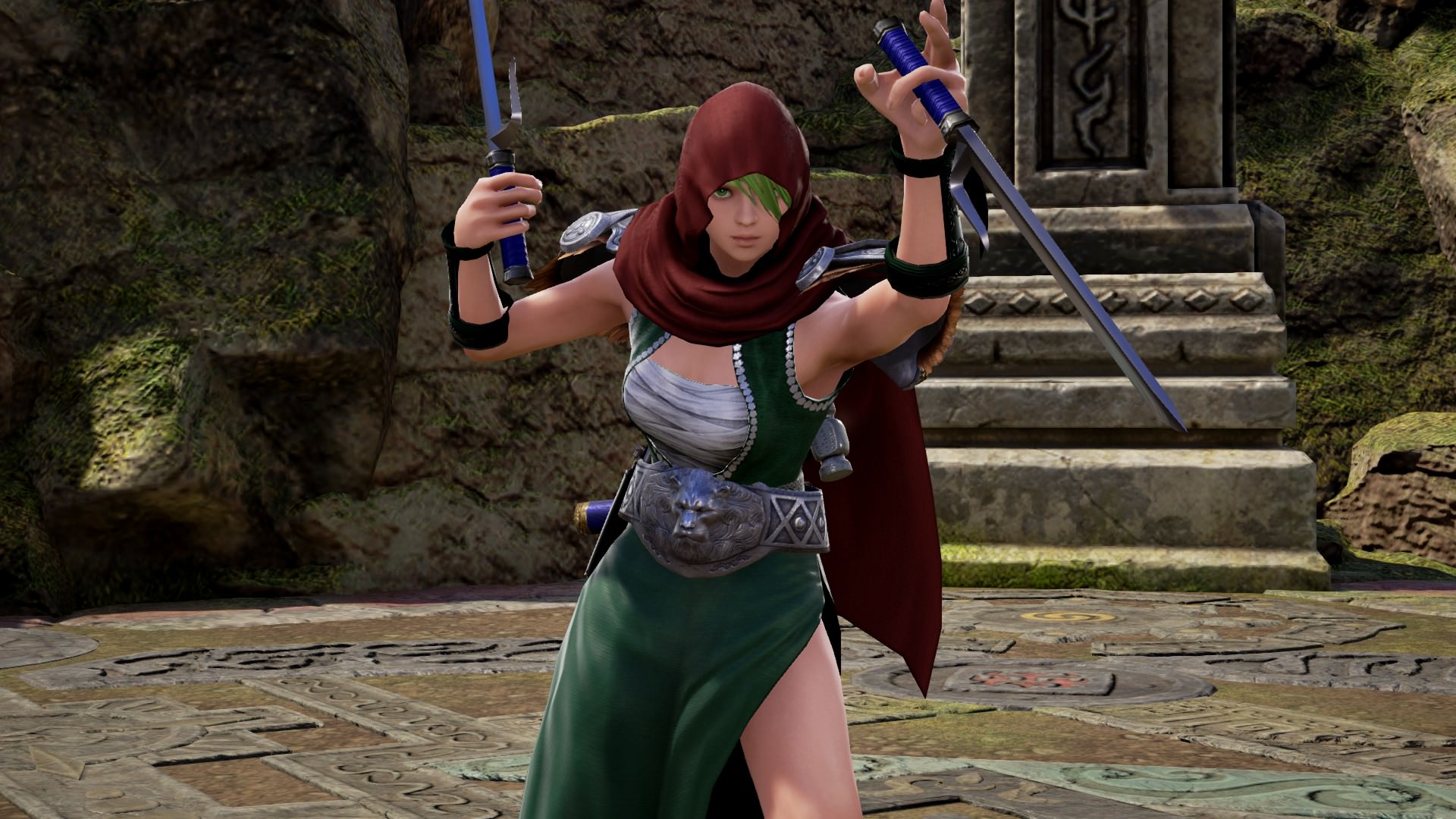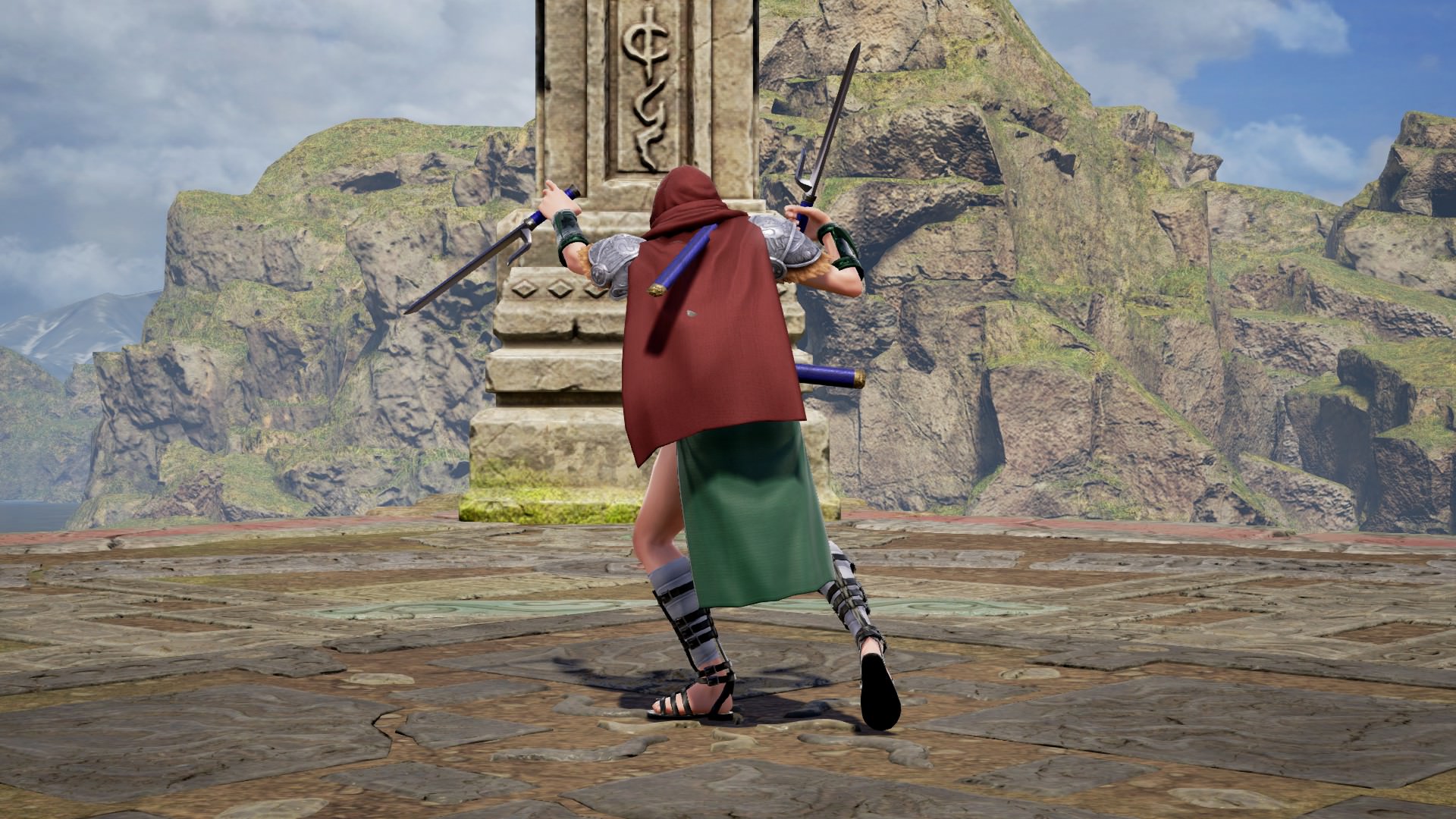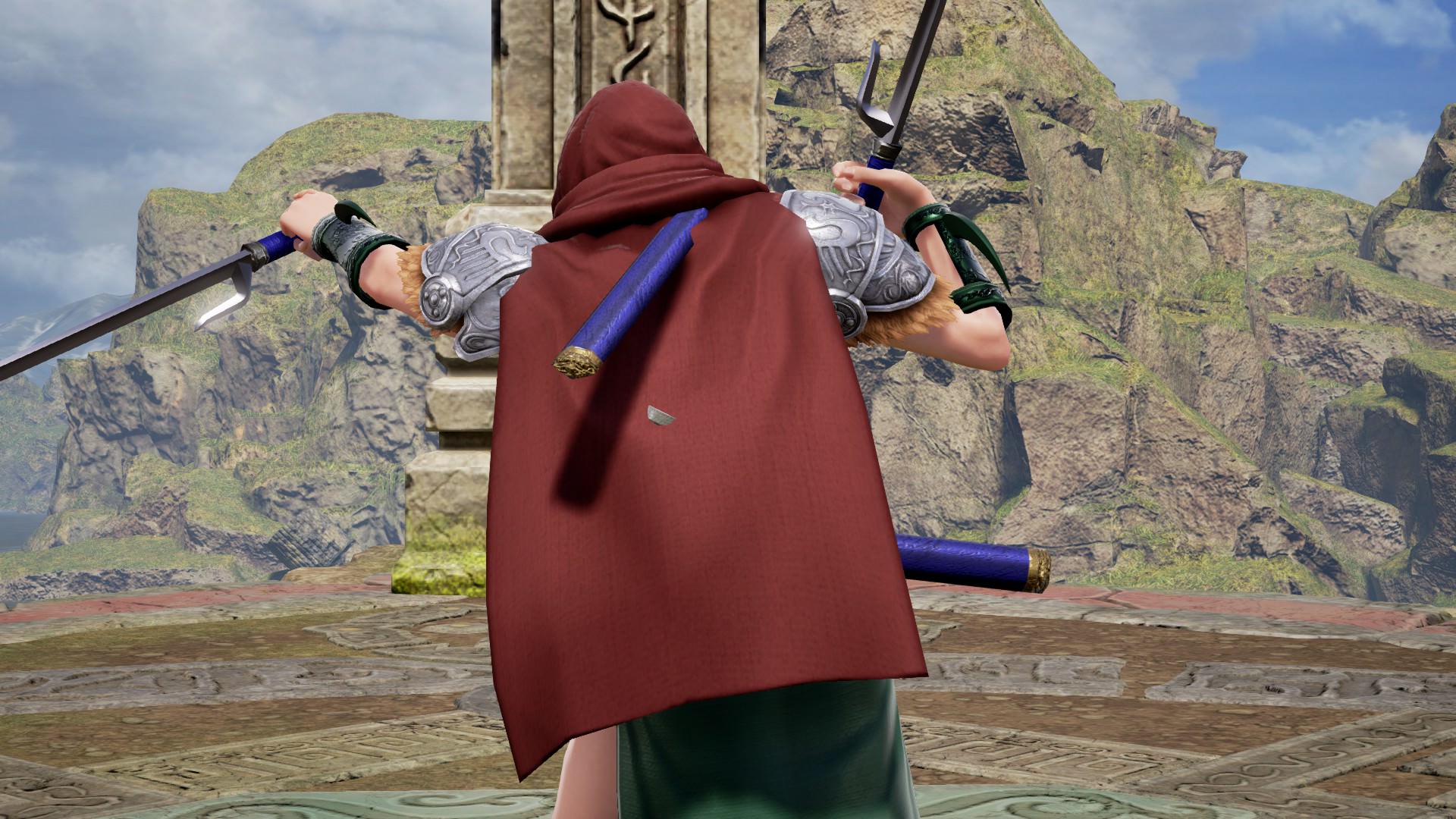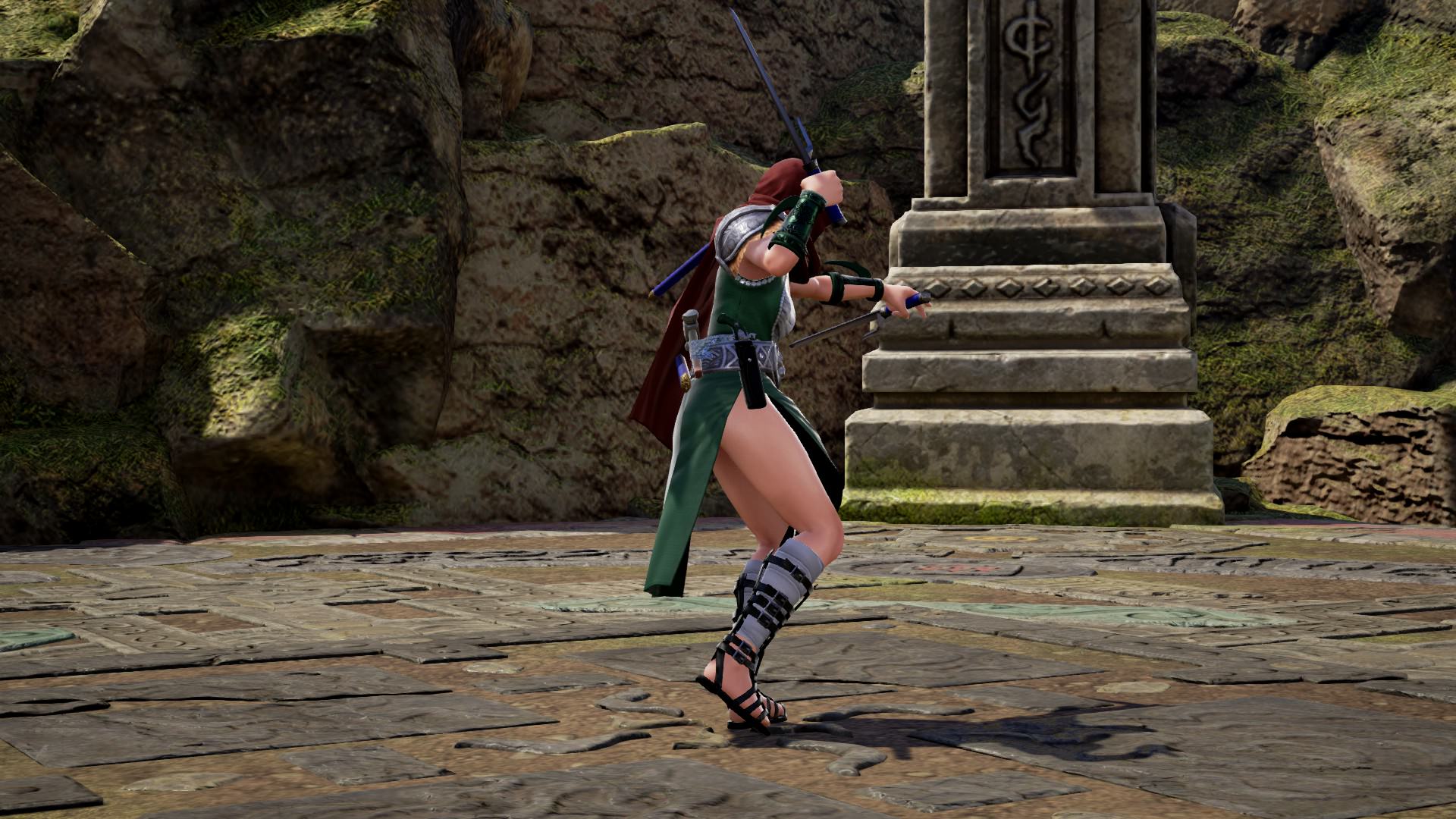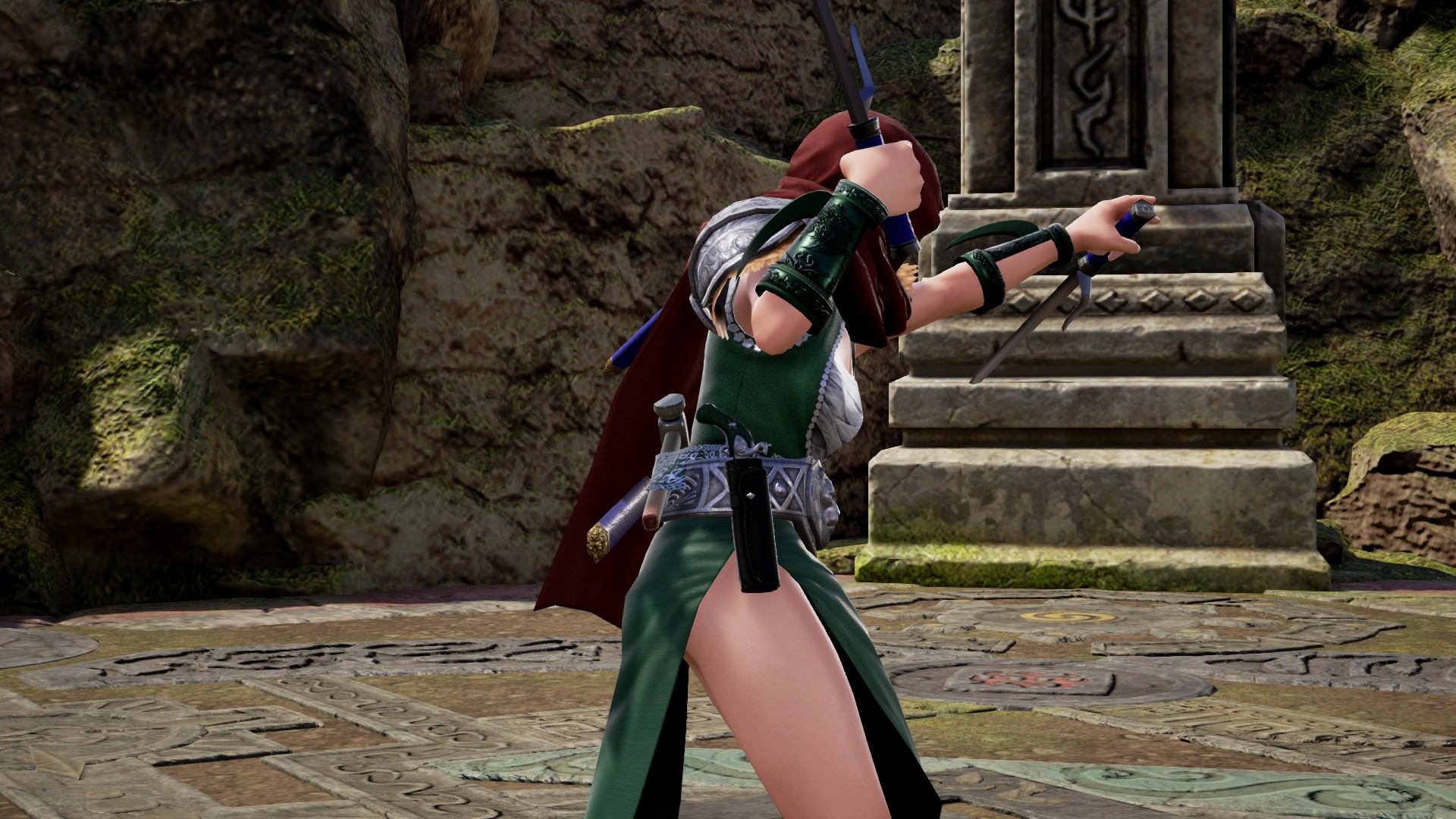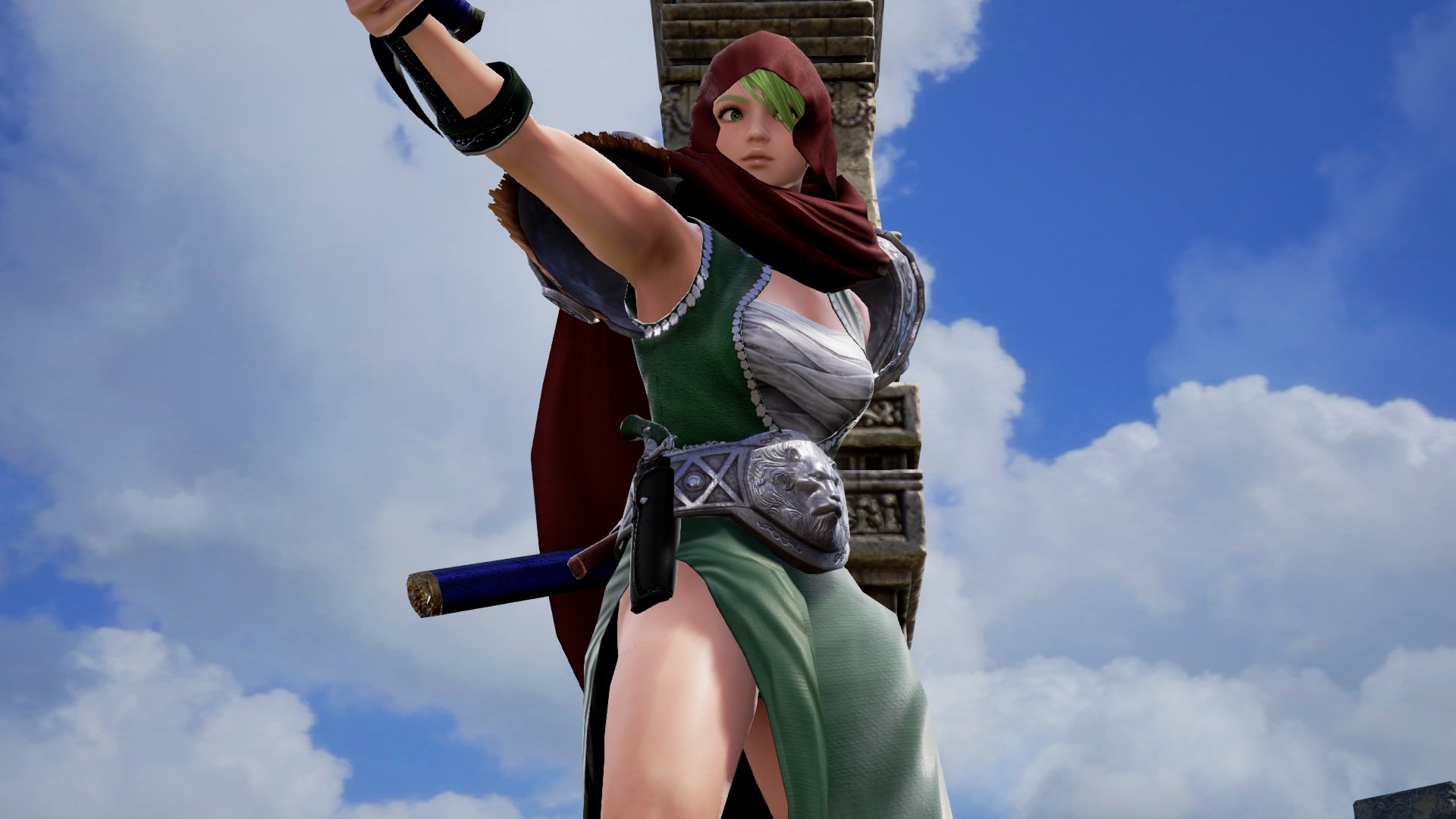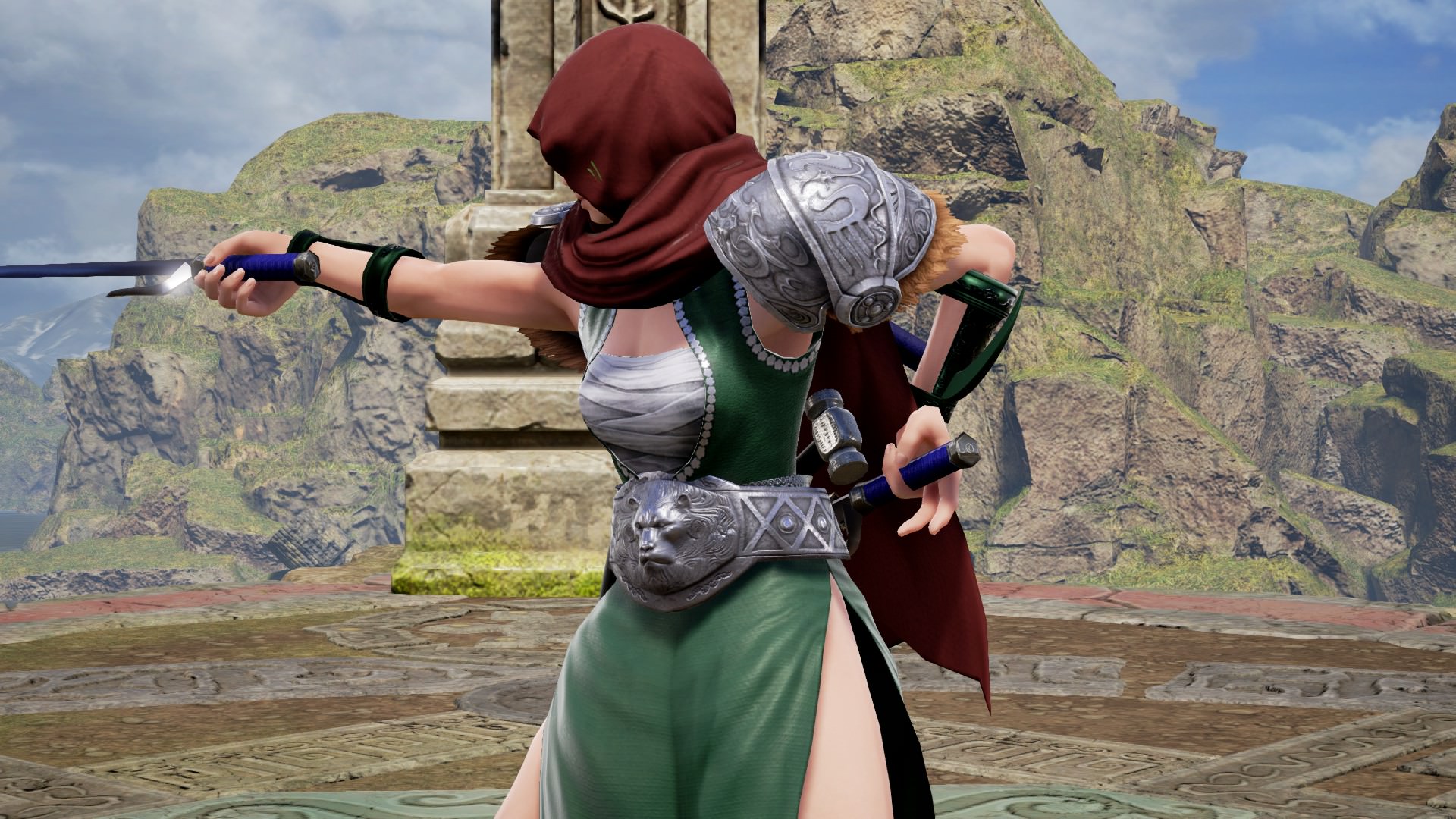 May as well address the elephant in the room, Elua is officially Little Red Riding Hood, because there is insufficient cape availability. I actually kind of a little bit think it works, but at the same time, you can't see her beautiful yellow-green hair, so it's kind of a shame. But the problems don't end there. I pretty much almost had to rebuild her a brand new design with as many changes as were necessary, here. No dagger belt, so I gave her a gun to go with her newfound hammer, because there wasn't any other appropriate tops to wear, so Smith's Outfit had to do. No one-side skirts, so Split Skirt had to do, and I couldn't really find an adequate way to do the layering side ruffles, either. I considered Gothic Skirt, but it covered too much leg. And last but not least, no cloth leg wrappings that go over the Gladiator Boots, so I made do with Talim's bandages instead.
Despite my complaints, I kind of do like this look, it just isn't really "right" either, all the same. Taki's Kagekiri are almost Galeforce with a little recoloring, so I'm happy that the weapon turned out well, if nothing else. Oh! I nearly forgot to mention that I used Crescent Moons to add blades to her wristguards, though I couldn't really get stickers to work to act as the purple cloth that was under them originally. I wasn't going to be okay with her having purple hands, and there weren't enough spots to make enough stickers to fully get the job done, so I left it a bit bare.
Last but not least, we've got Aege, who I had a lot of fun making, Not perfect, but a lot less of a trainwreck as Elua ended up being: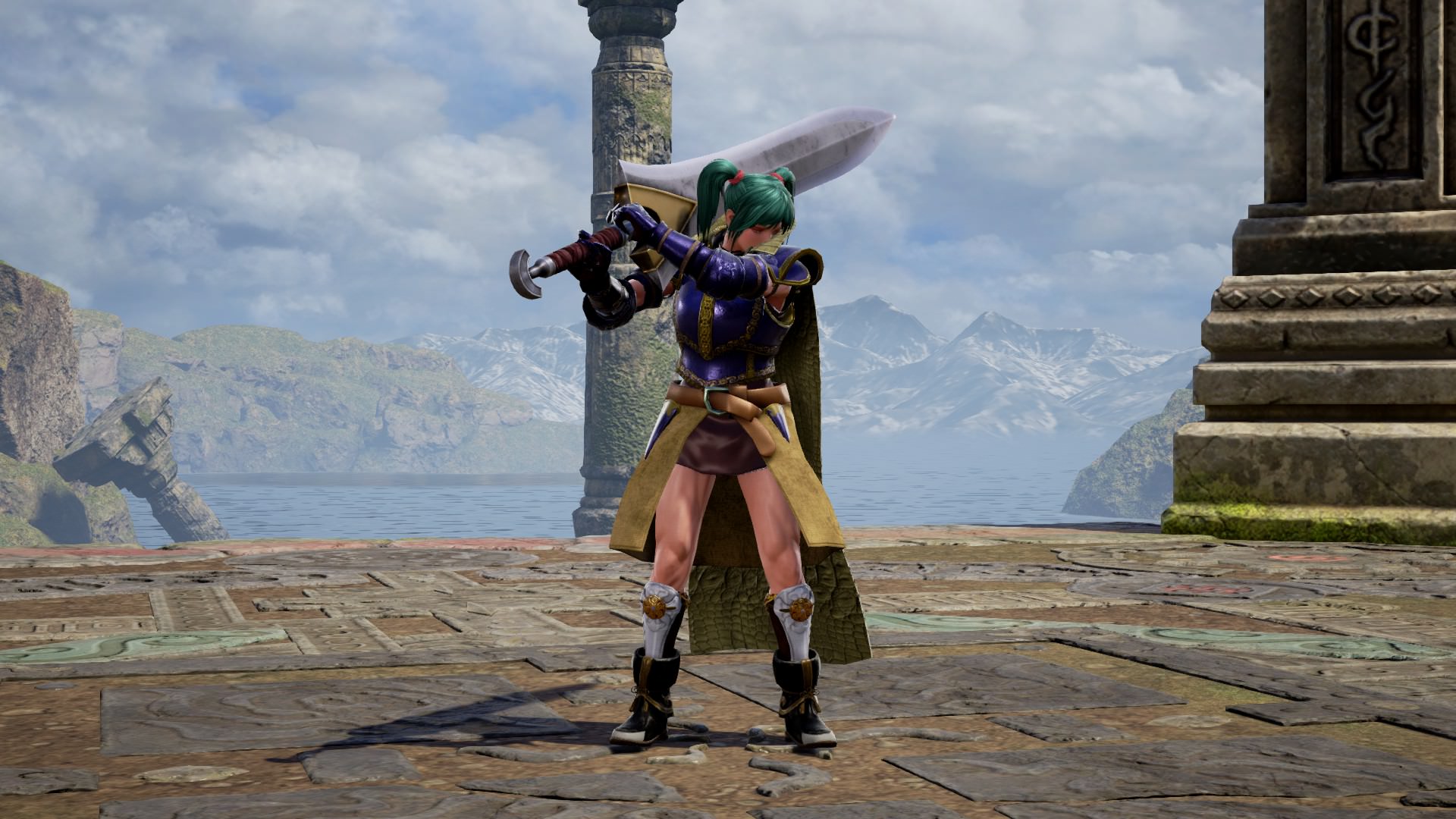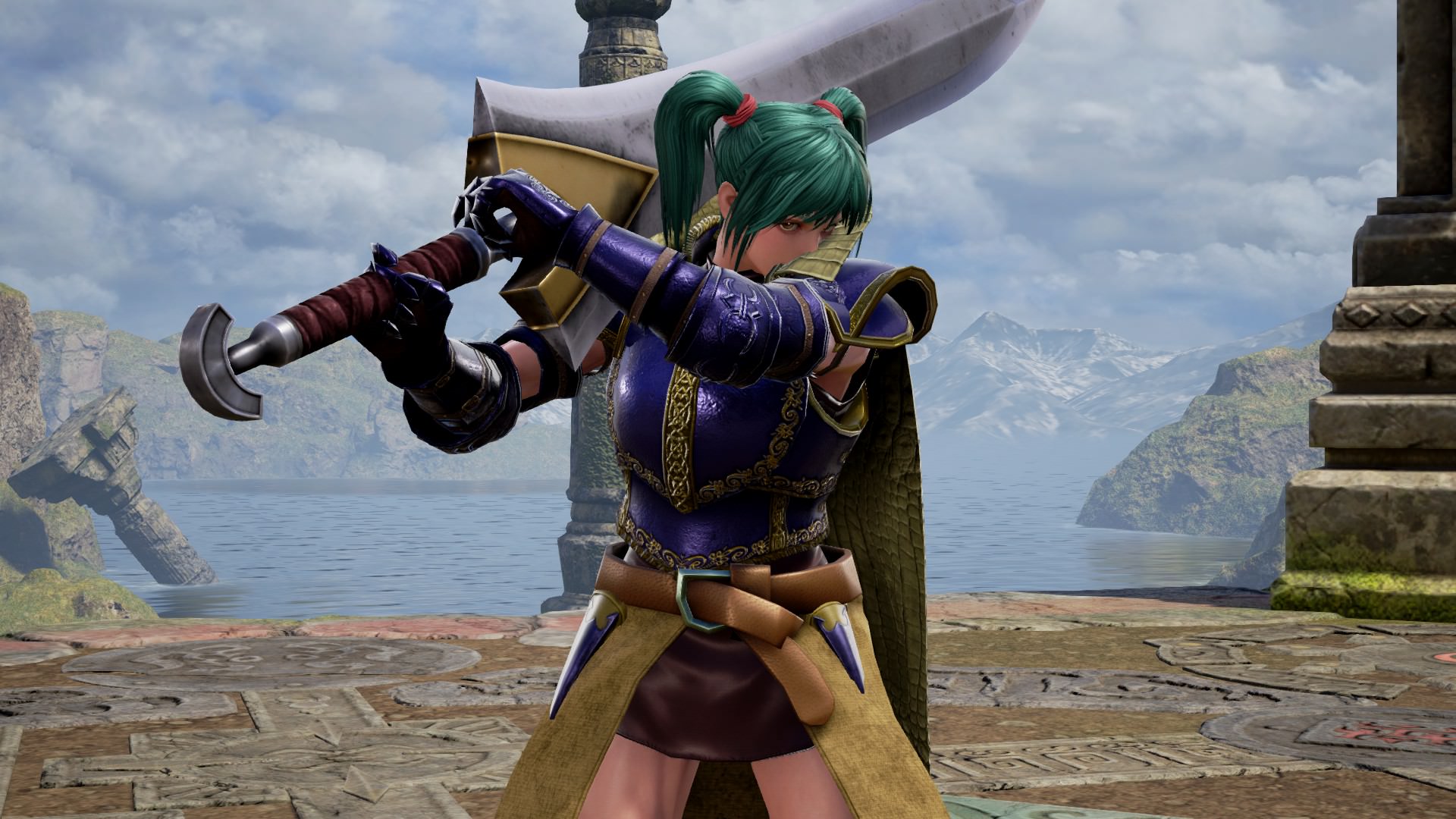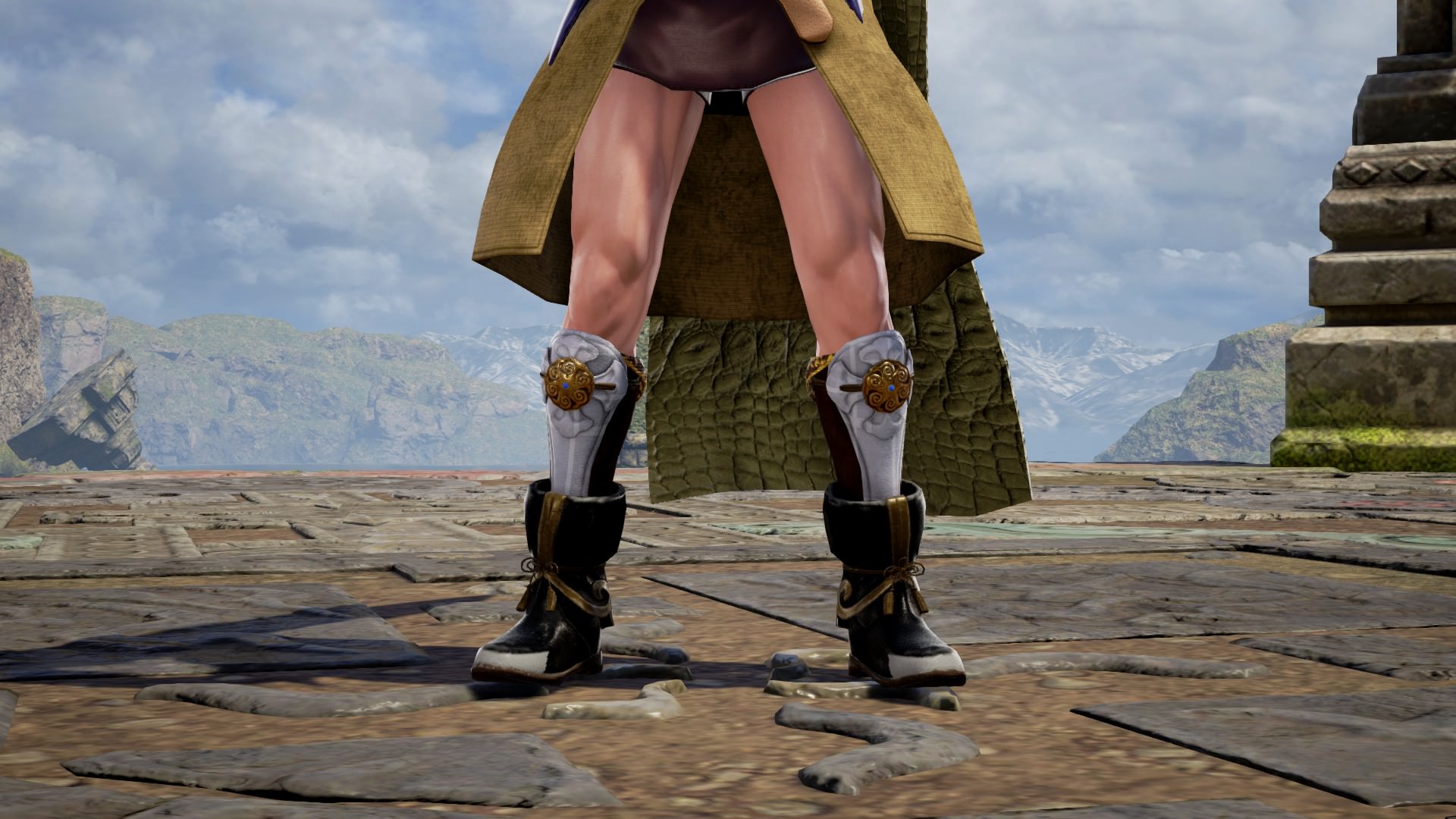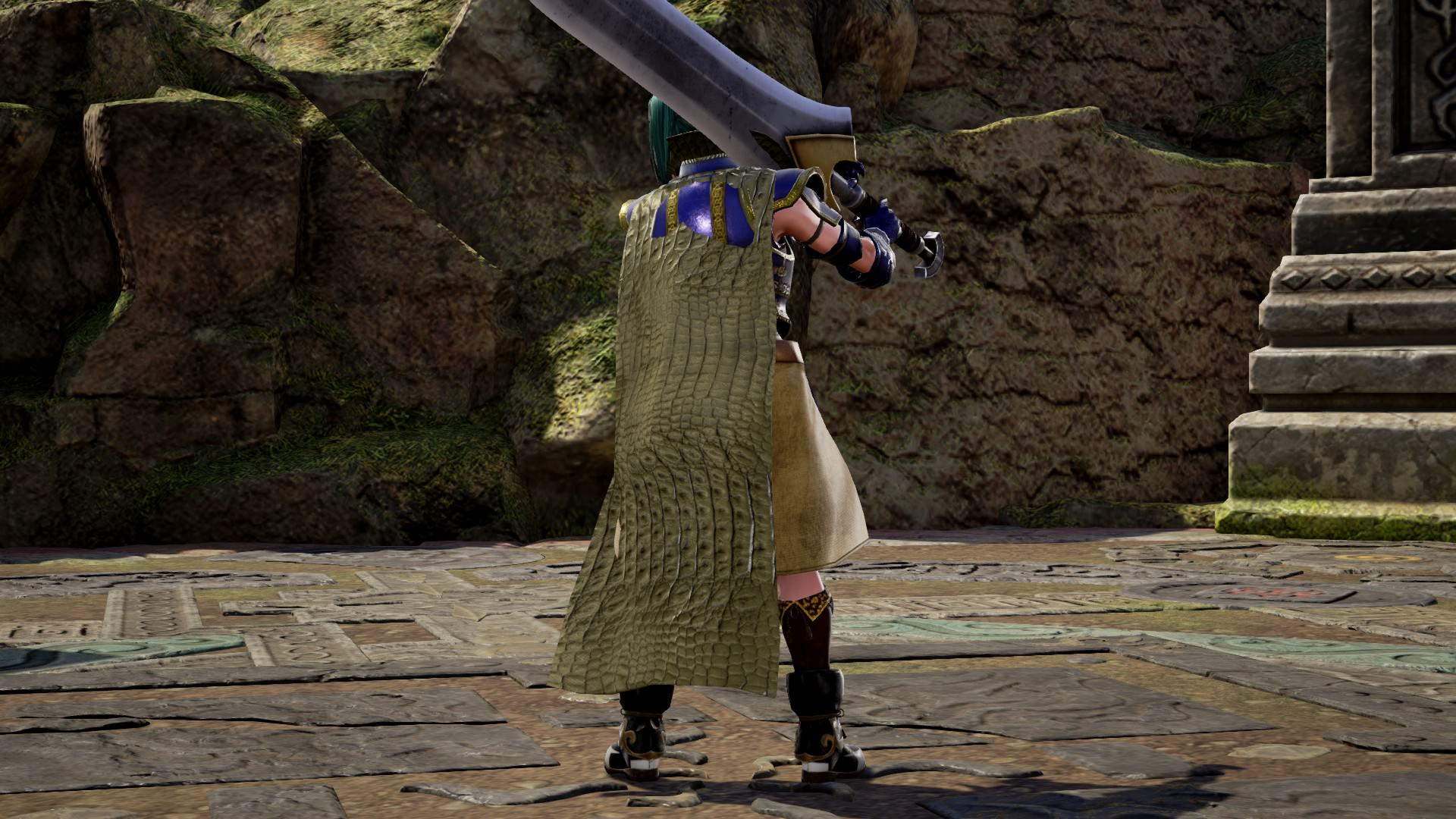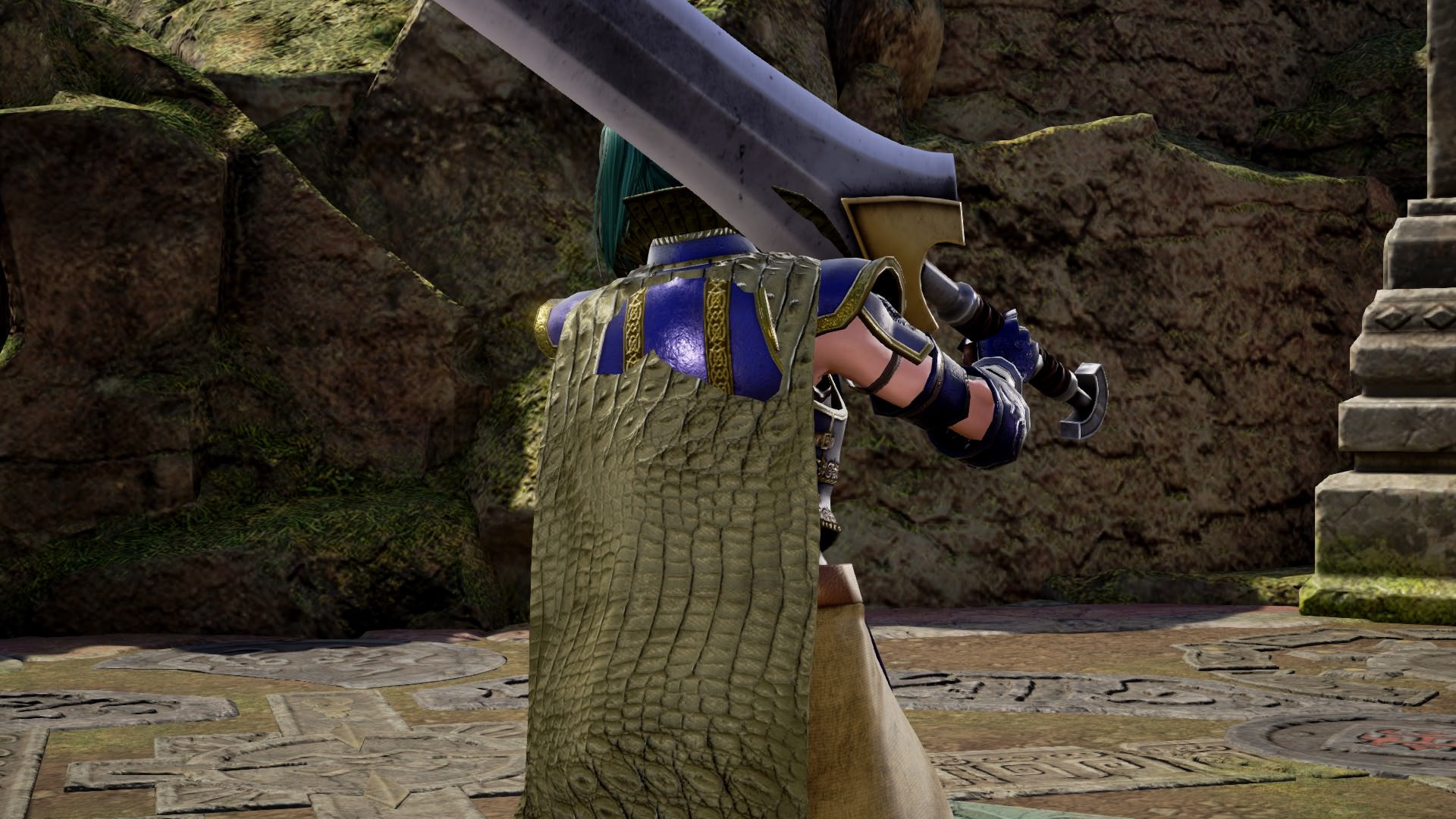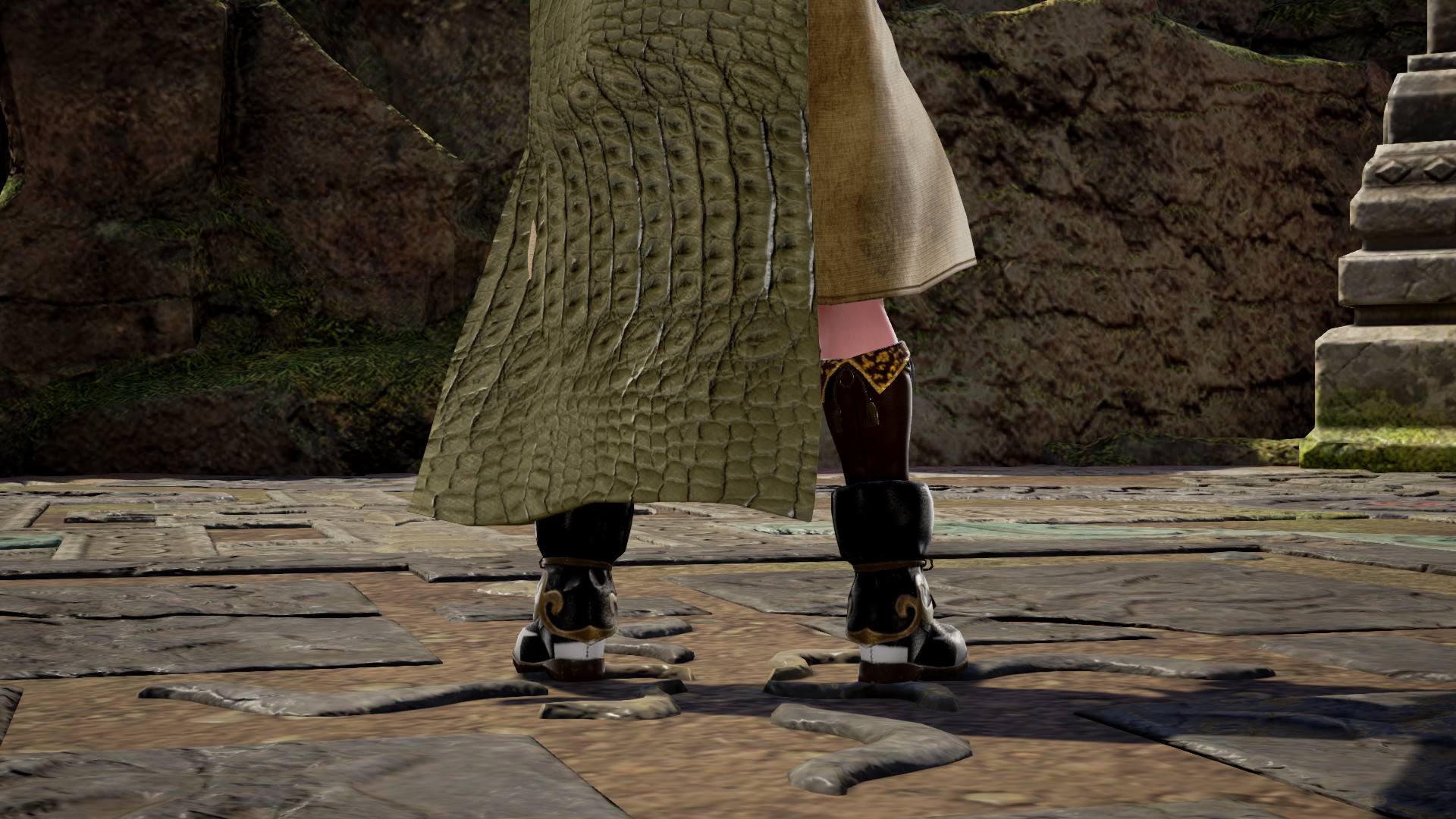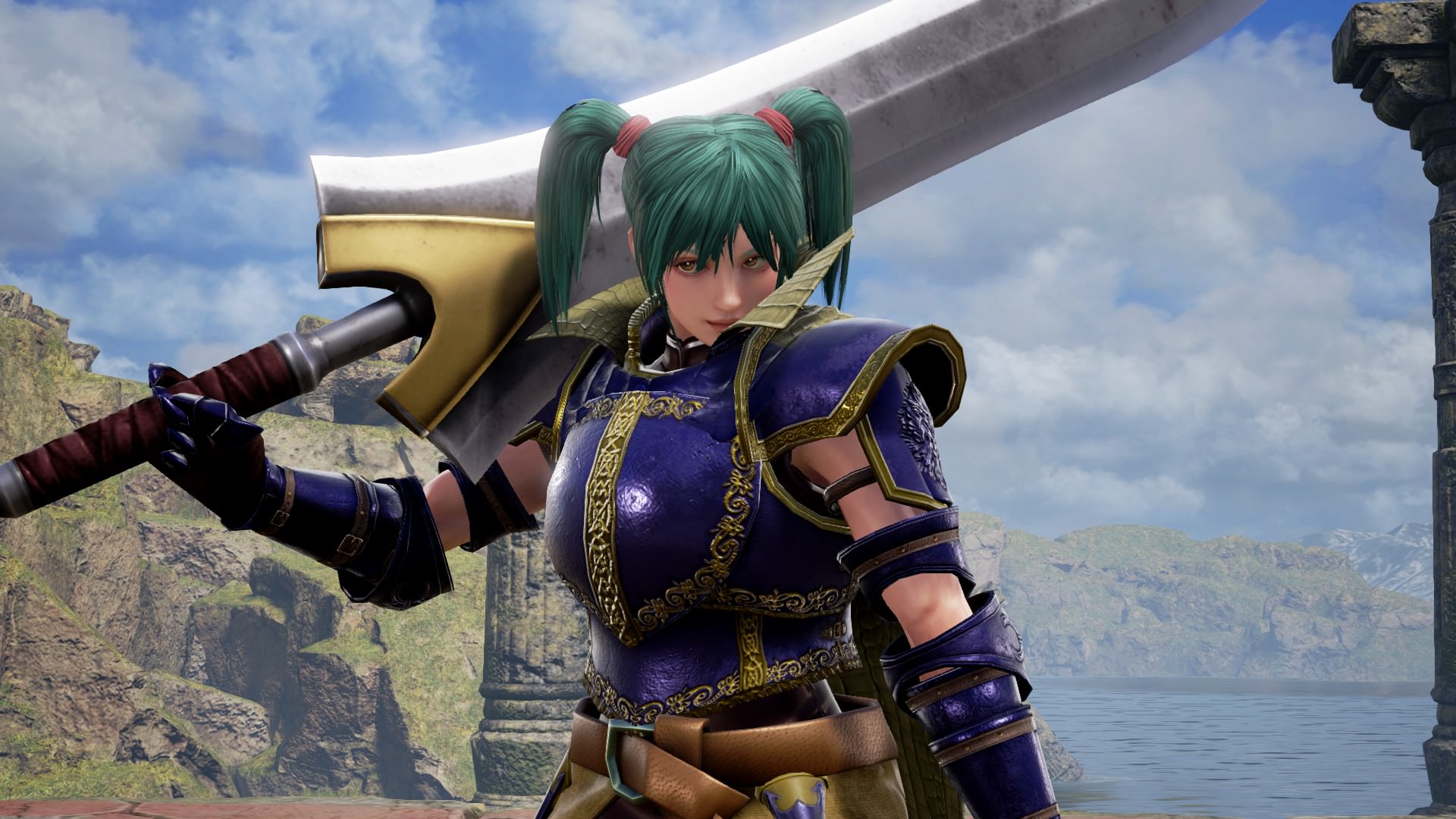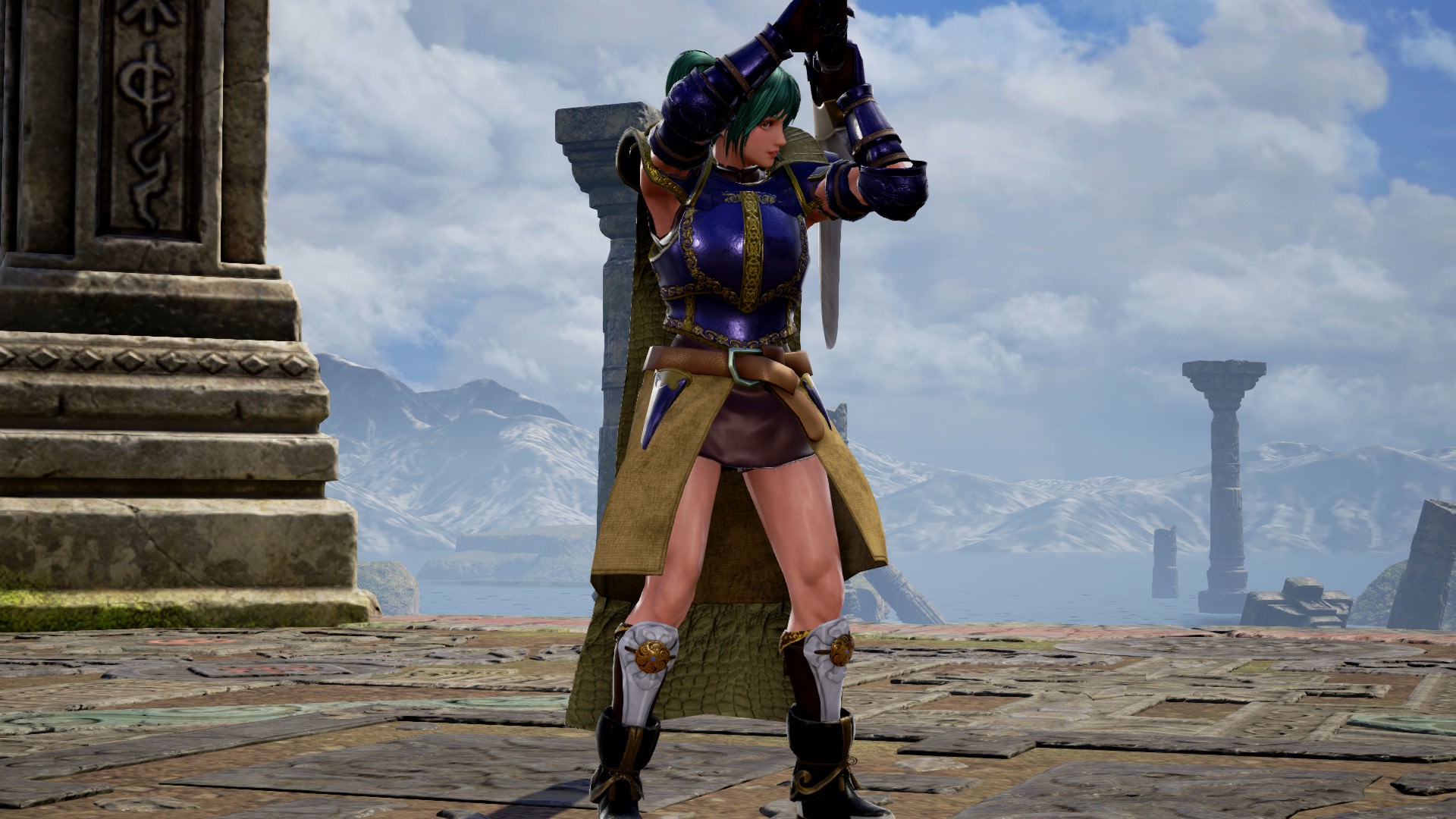 Might as well get my complaints out of the way, first. The cape has beyond terrible clipping, and I even used a sticker on the front to make the armor take precedence, since the cape really doesn't need to be seen in the front like that. There's no saving the back side, though, so it is what it is. Nothing really appropriate to stand-in for Scorpion Suit nor her shorter iron gauntlets, so I sadly had to reuse Luna's here. I really didn't want any of these to be reusing any equipment, if I could avoid it. Oh well. I had to make the best of lacking a proper skirt for Aege, too, but I like how this turned out. The leather belt with wrapping is somewhat an alternative look, but I was still able to recreate the armor plates using Voldo's chinwear, so that's pretty cool. Seong Mi-na's shoes weren't perfect, but with a few stickers, I think I made them work.
I think Aege came out pretty well, though, mostly feels right, and Caladbolg made a decent enough stand-in for Brutal Terra. Thankfully, her armor and shoulders were in, so the bulk of her middle section is faithful to the original design, and with the snake skin texture, I think the cape is pretty spot-on, too, despite the clipping problems.
I'll be back with more, I just had to get things started properly with my favorite group. Chronicles of the Sword may never return, but the Klessirpemdo will always be in my game, so long as we have the ability to make our own characters. I've only made one other character, a Malfested OC that I took through my second playthrough of Libra of Soul. I'm not really proud of her, but I may share it anyway. It's kind of amusing that I accidentally kind of made Heal-Do without trying to, in retrospect, she's very similar. Maybe I'll share her if you guys really want me to.
Any comments, feedback, praise, or criticisms are welcome!