Less than 2 weeks away, and it looks like Philadelphia's Summer Jam 5 is shaping up to be the most competitive Soul Calibur 4 tournament since FSAK. While
Big E Gaming
events have incredibly high competition for other fighting games, its not often we get to see this type of anticipation for Soul Calibur 4, this late in the game's life cycle.
More information here
...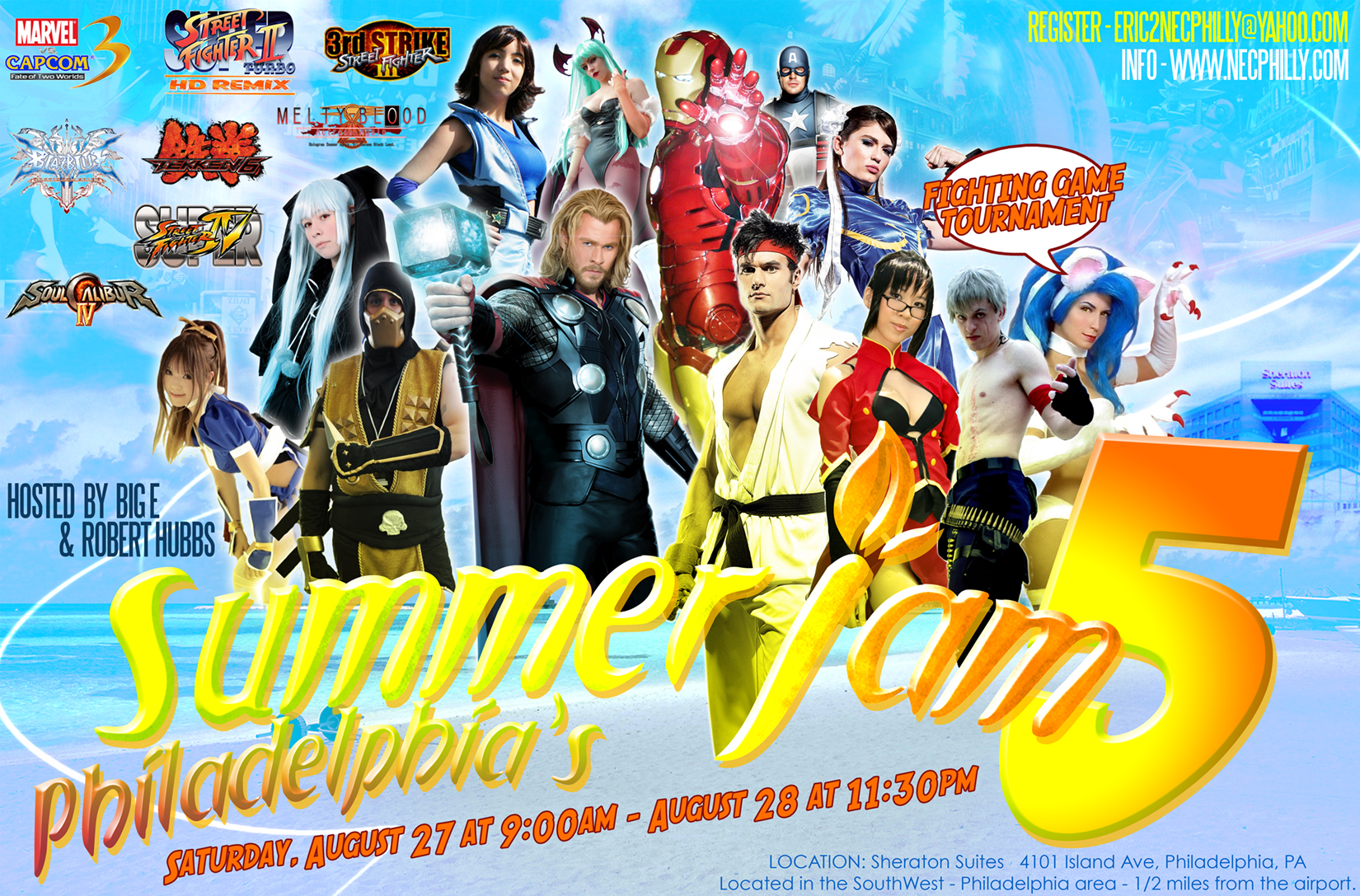 8WayRun.Com
will be streaming nothing but Soul Calibur for the entire weekend and if you can't make it out to Philadelphia in person, you can watch the festivities on the stream. In addition to the team tournament, the singles tournament, and many other money matches and challenges, we also have a very special event....
It seems so many older players are coming out of the woodwork in the wake of the upcoming release of Soul Calibur 5 that we are going to see a lot of "killers" in attendance. A challenge has brewed up between "old vs new"! After the tournaments, there will be a very special exhibition tournament between older players (SC2 and before) versus newer players (sc3 and after).
Naturally, the newer players have a larger pool of competitors to choose from, so the new players team has yet to be determined. However, people are already thinking the pool of old players are going to dominate; with players such as: Mick, RTD, Thugish_Pond, MTFighter, Jaxel, Goofus, KrayzieCD and possibly Linkrkc... Good luck to the new player's; you're gonna get wasted!