No bullshit introduction, just OC designs :)
Let's go straight to first group!
Name:
YRSA
Age:
23
Birthplace:
Kingdom of Norway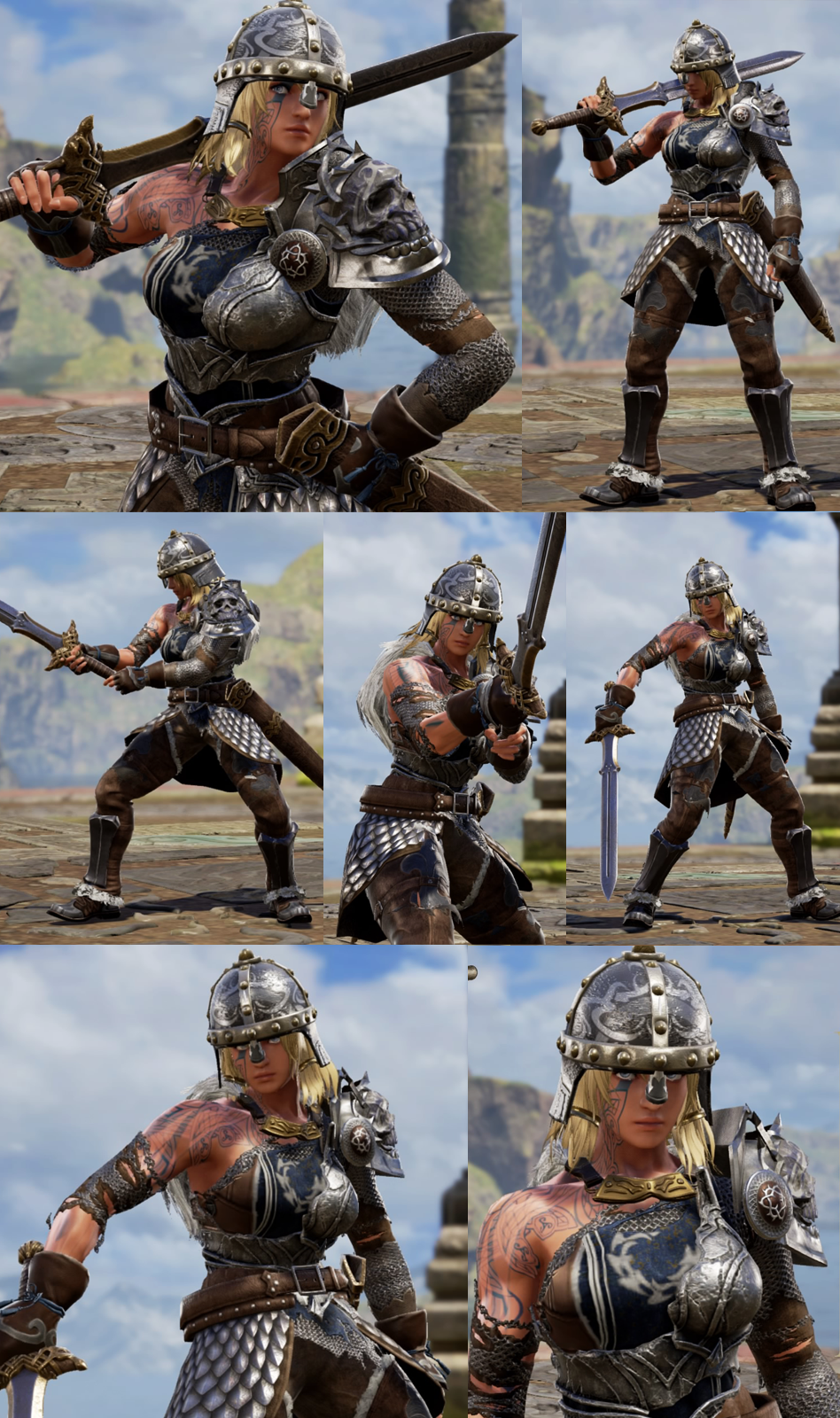 Notes:
Viking babe, dropped in this new collection as i completely redesigned her
Name:
DON RODRIGO VASQUEZ
Age:
36
Birthplace:
Valencia, Kingdom of Spain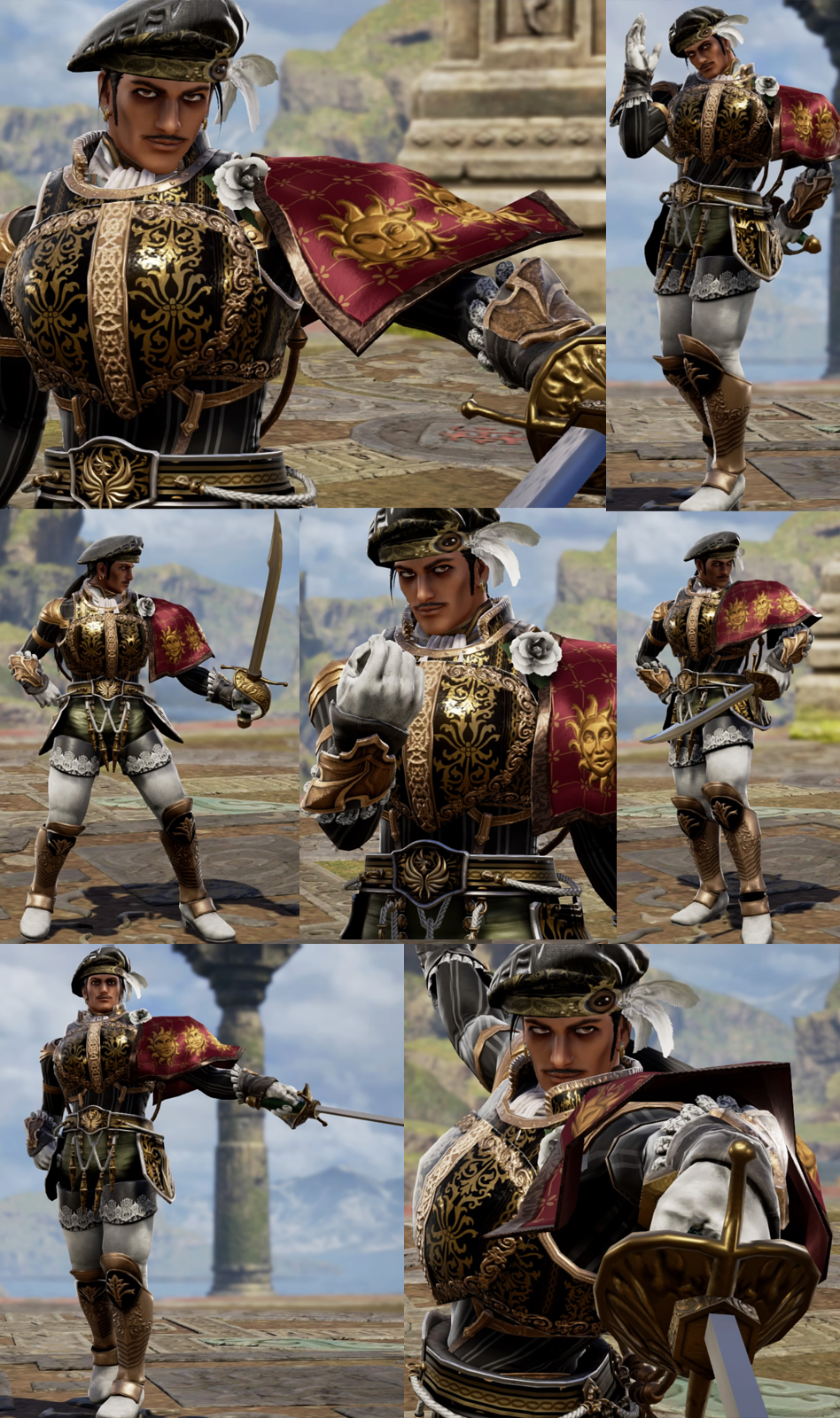 Notes:
Spanish Admiral/Noble design, crack me up ended having bit of Addams Family Gomez vibe going on lol. I also like how works well as one possible duelist rival of my main OC Lucio
Name:
HELENE
Age:
28
Birthplace:
Salzburg, Holy Roman Empire (Austria)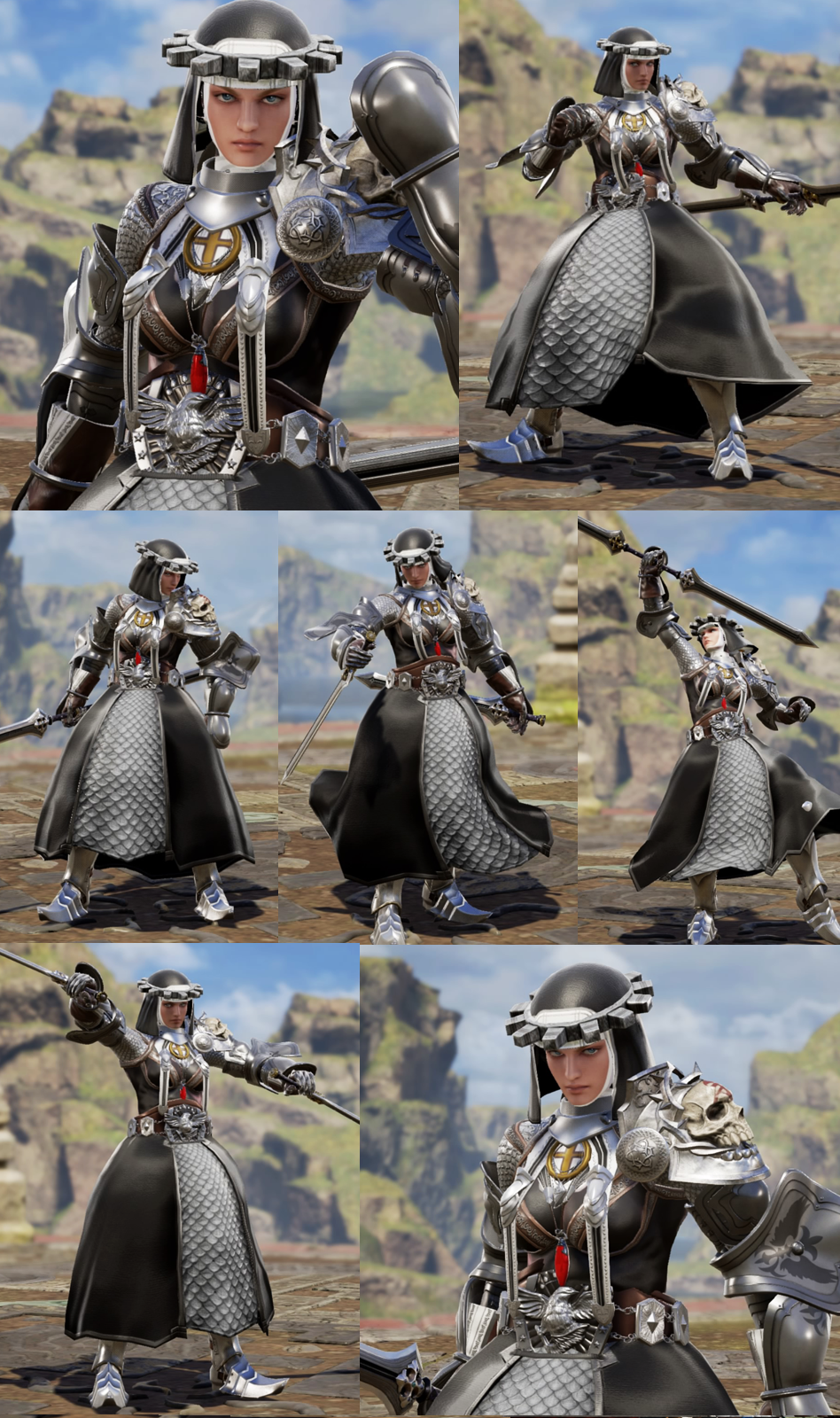 Notes:
The Battle Nun, @Umbra4life will remember we talked about it lol. I like how the red pendant can pass for holy blood vial and the skull can pass for holy relics too
Name:
NEMEAS
Age:
???
Birthplace:
Nemea, Greece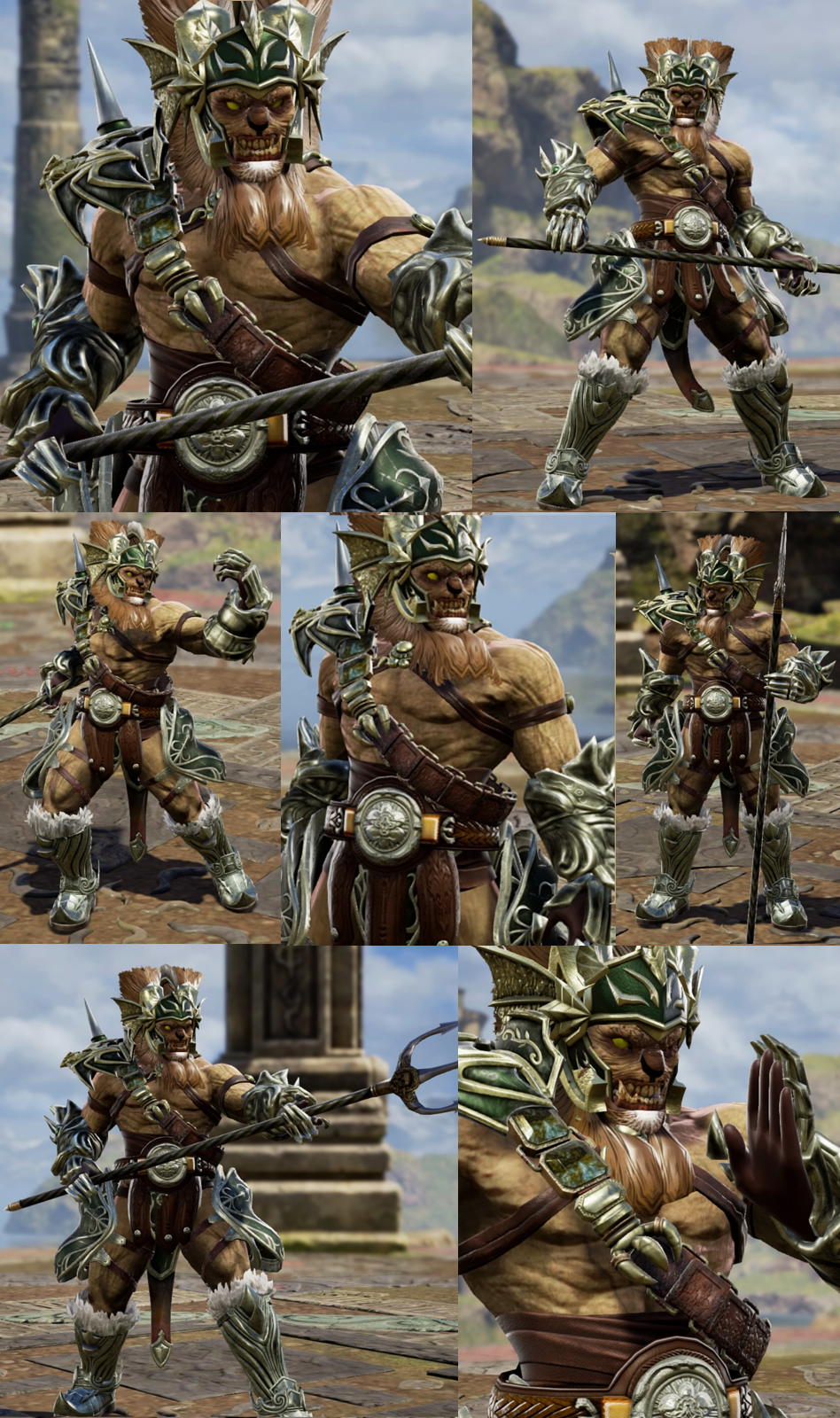 Notes:
Classic gimmick bullshit "let me see if I can create a lion", once the head was done design developed naturally. At first was supposed to have some sort of barbarian theme (wink at Warzard Leo), then I found more interessing the greek myth nemean lion route
Name:
Mr. KABUTO
Age:
52
Birthplace:
Kyoto, Japan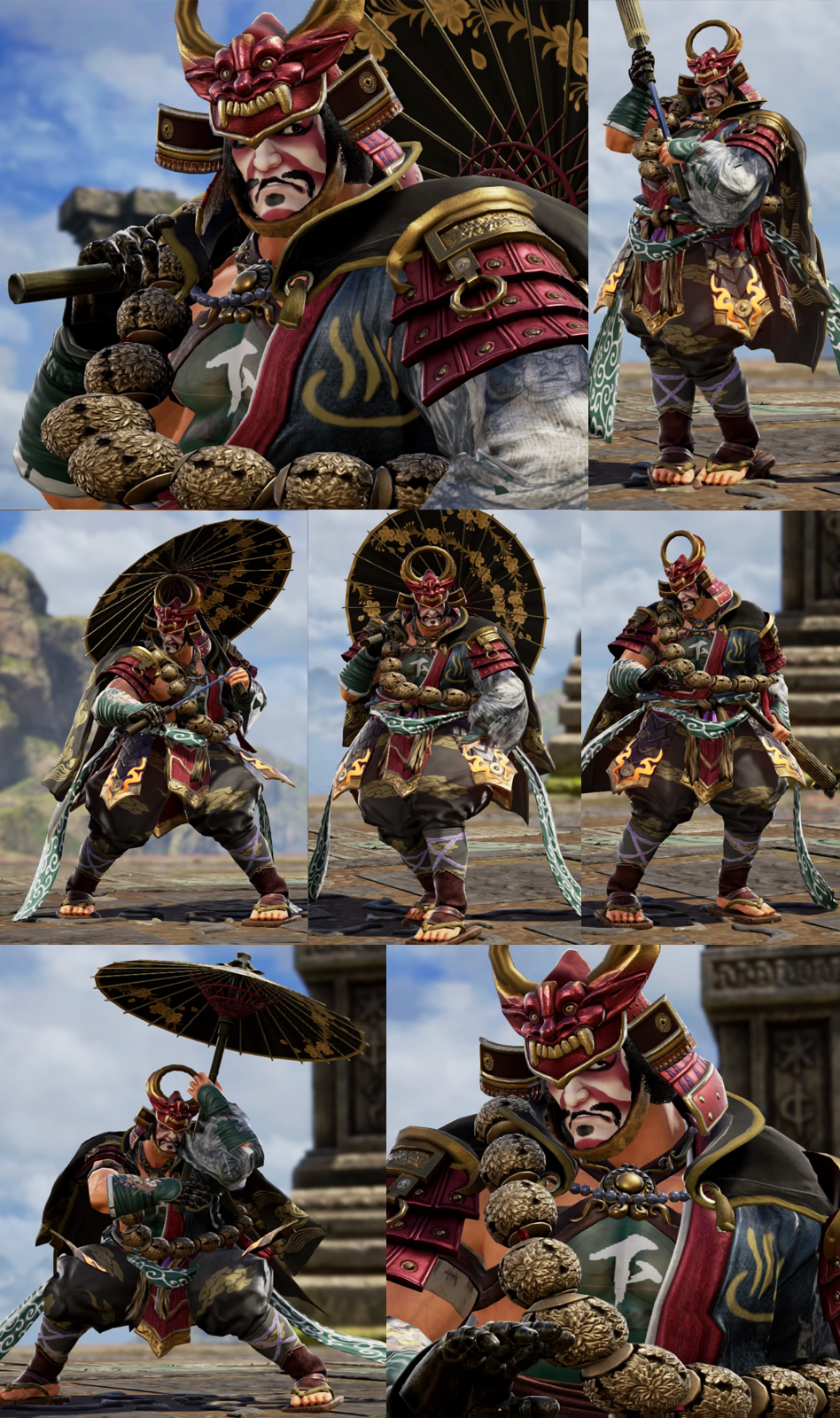 Notes:
Just had fun doing over the top Japanese design, everything about him looks extreme and Setstuka's style fit it. Yoshi's style was considered as well, but did'nt worked as good. Also I liked he looks as a character that can interact with Yoshi, so I liked use different style
Name:
TOA TORU
Age:
41
Birthplace:
Chatam Islands, New Zealand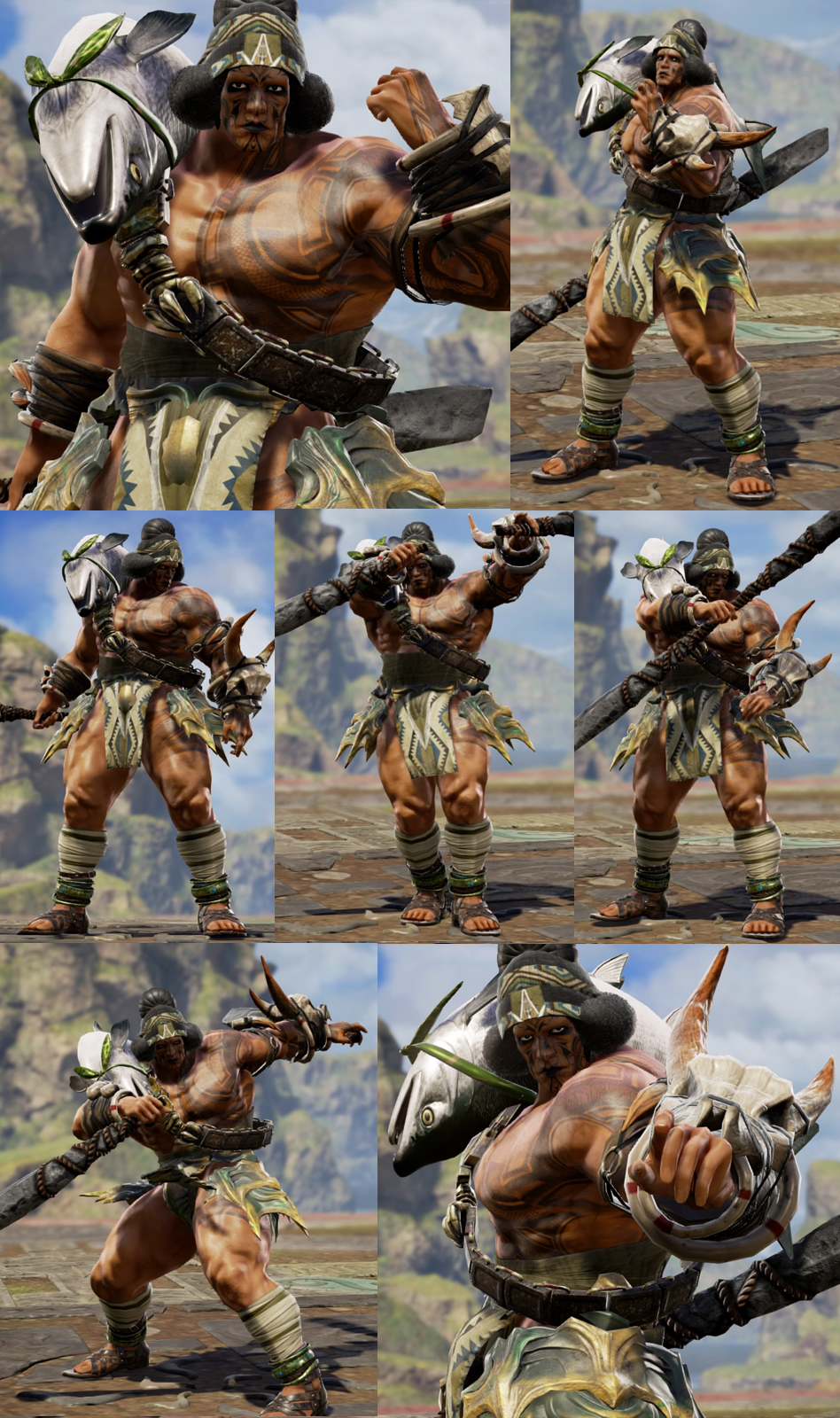 Notes:
I like this guy, the maori-warrior look is badass but I wanted make him maori-warrior+fisherman to add some flavor and make him instant stand out as island/sea related char… the fish may be over the top choice but I like it lol
Name:
RIVKA
Age:
17
Birthplace:
Prague, Kingdom of Bohemia (Czech Republic)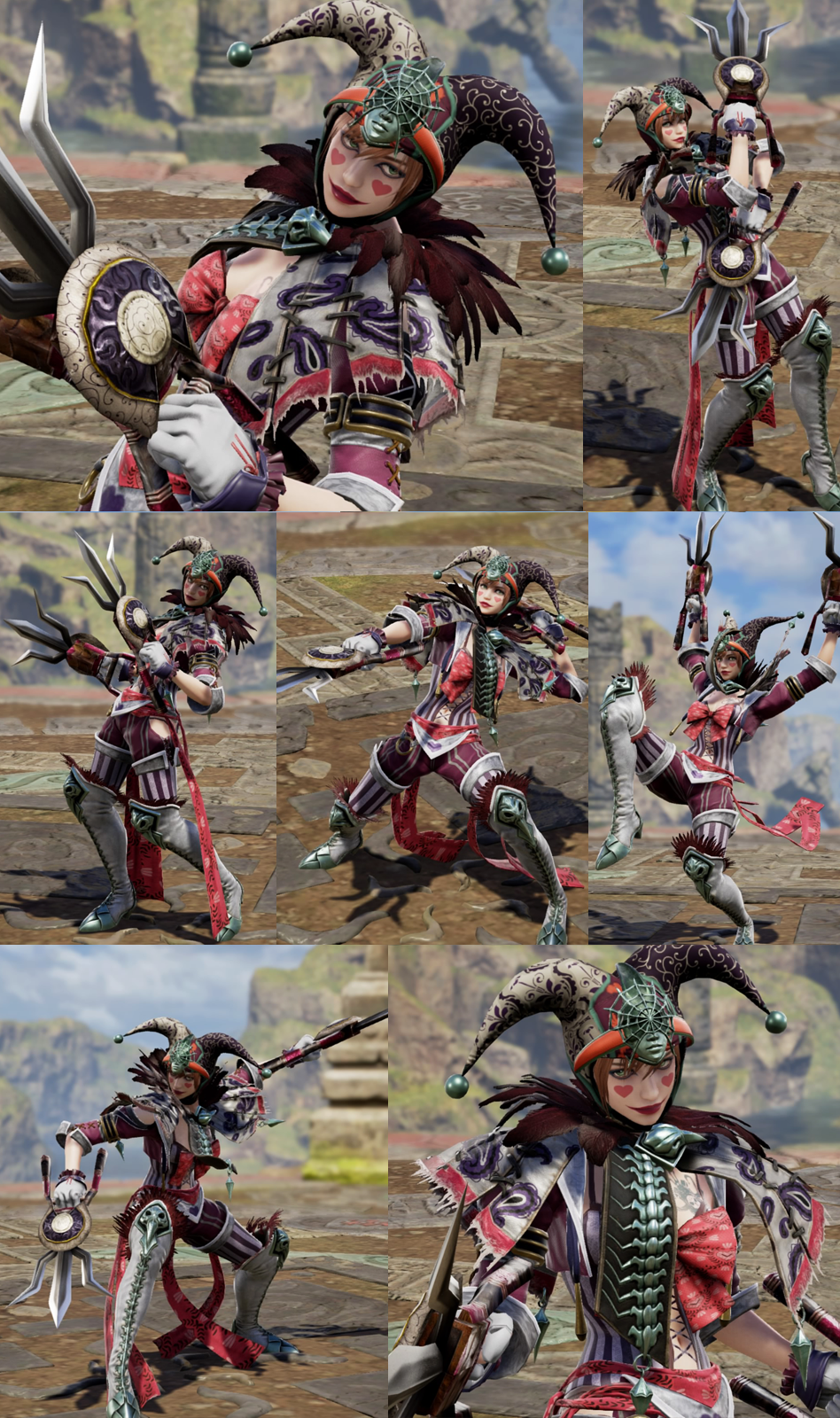 Notes:
Wanted at all cost add a pure jester char (more "classic" than Tira), i like the result. Cool thing I wanted it to be from Prague… I used random name generator and liked a lot Rivka, end up is a jew name and Prague had huge history with jews
Name:
MORLOB
Age:
2
Birthplace:
Baltic Sea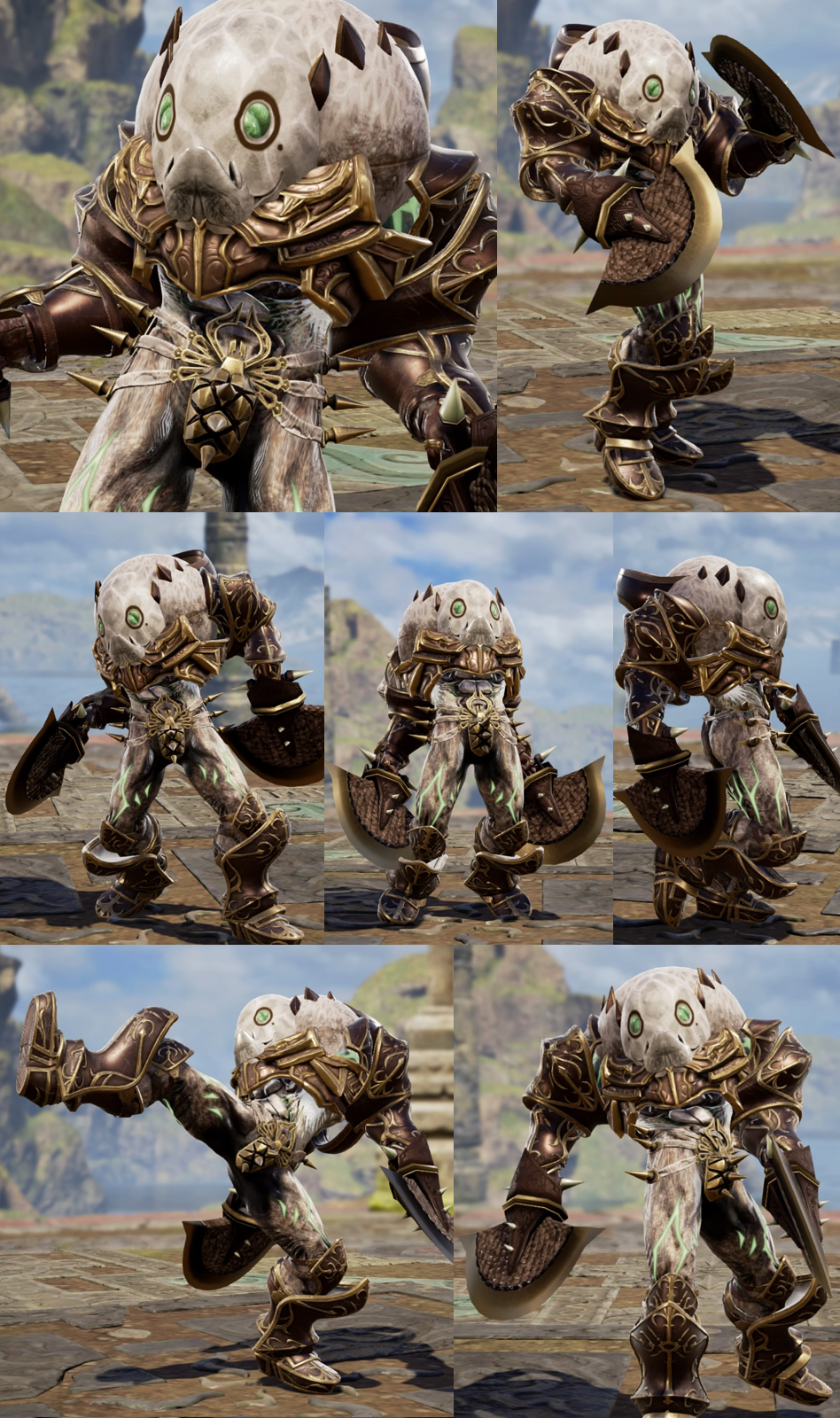 Notes:
Dude looks awkward af, he's kinda middle way between some badass prehistoric armored fish and that super ugly "blobfish" lol. The pale colors made me pick a cold sea as location
Name:
ELIF
Age:
19
Birthplace:
Samarkand, Persian Empire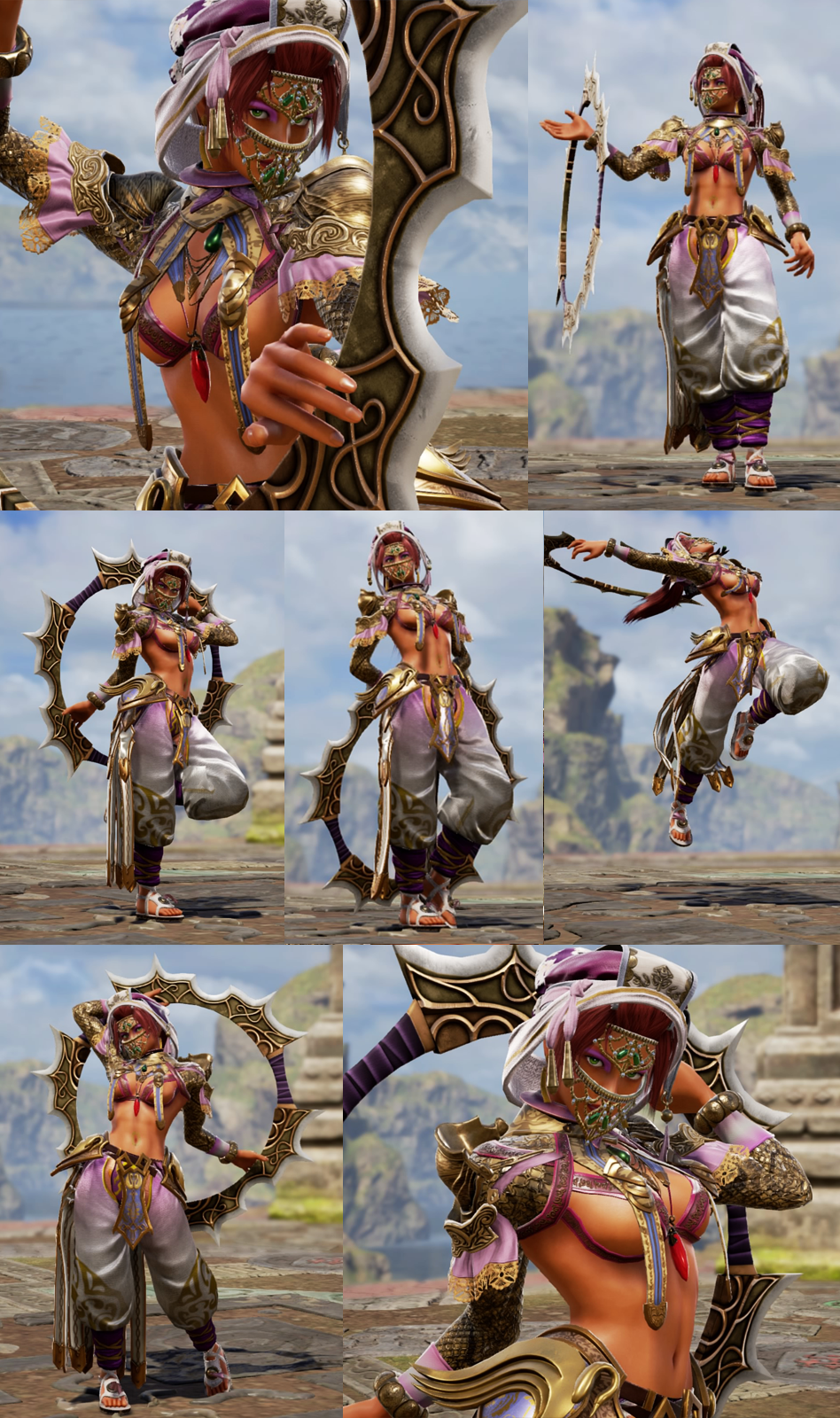 Notes:
Liked the face jewel thing create a see-not-see effect. picked Samarkand as just love the name, but end up it's kinda in north/Russian direction so it fit well her not having classic arab eye/hair colors. Name is Turkish, but just sound good
Name:
STEINER
Age:
38
Birthplace:
Frankfurt, Holy Roman Empire (Germany)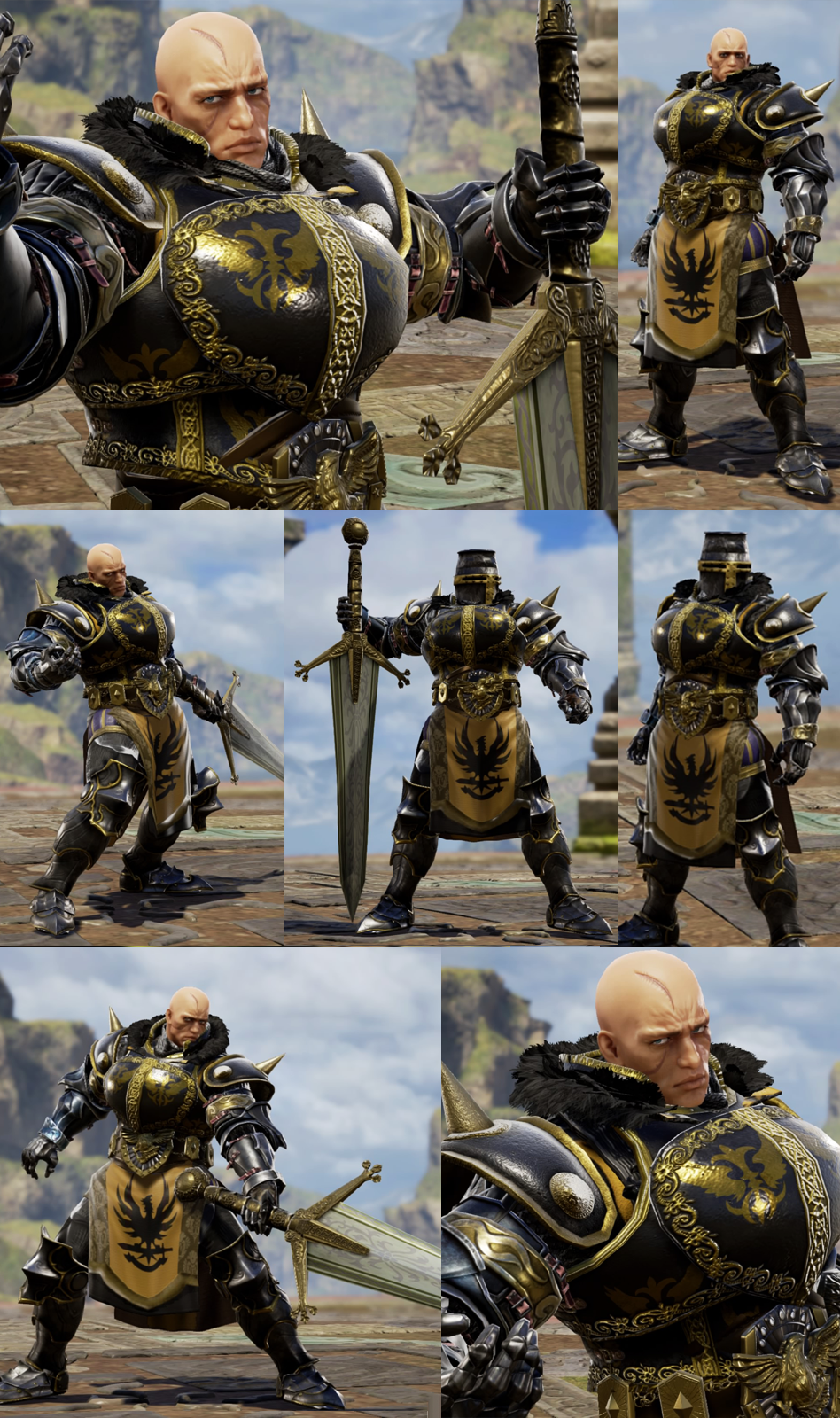 Notes:
Teutonic knight af, dude got a lot of SamSho Sieger, done it without realize it. I guess there's also good amount of S1 GoT Mountain lol
Name:
CASANOVA
Age:
27
Birthplace:
Republic of Venice (Italy)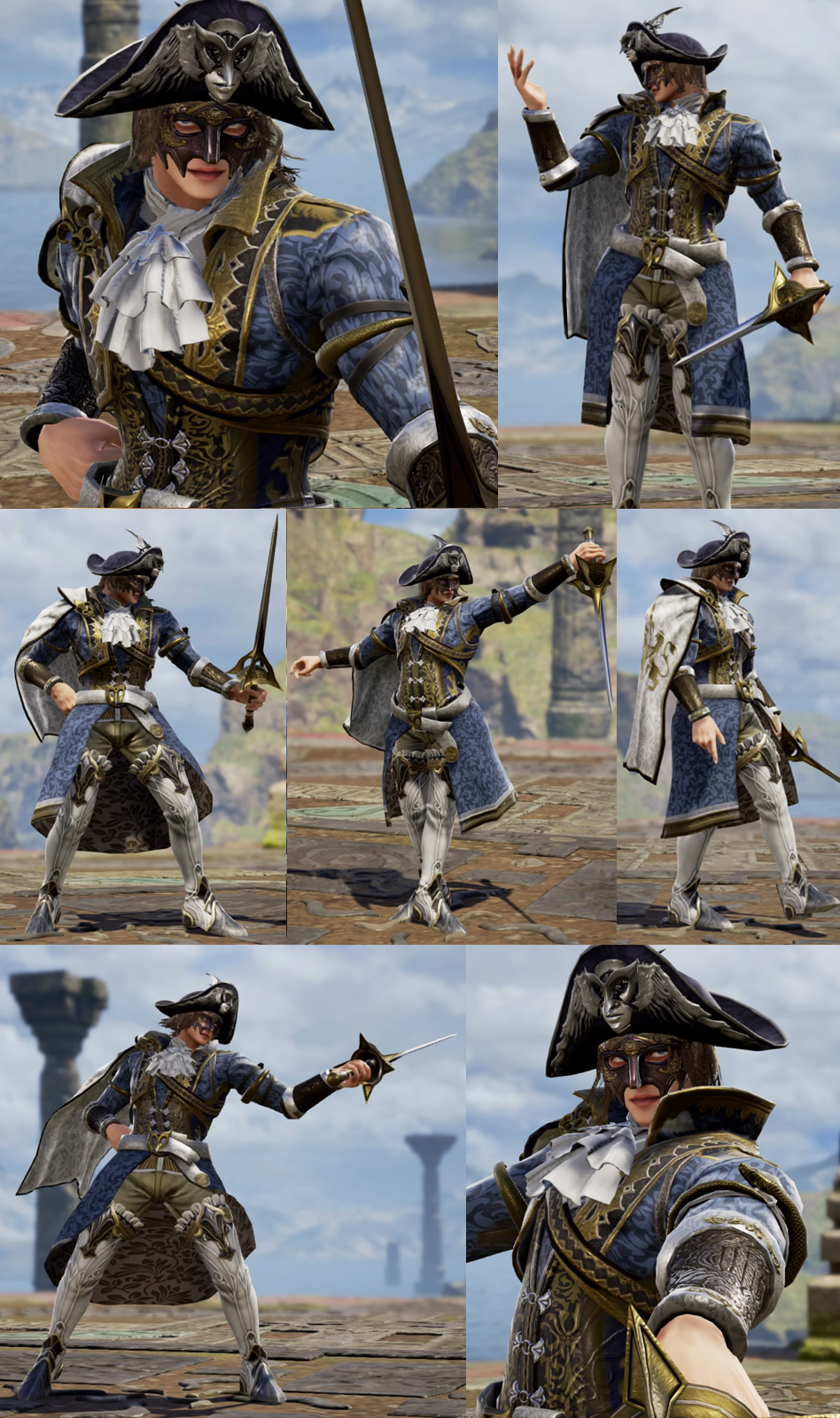 Notes:
even if he belong to a much more modern time (usually I'm veeery loose on go back in past with SC cas, but i usually try to stricht avoid after-SC era) i ever end up do Casanova in every SC. I had many options for the style, but ultimately the comedic effect of Amy's rose throwing done by him was to much to pick any other
Name:
BORZ
Age:
86
Birthplacee:
Black Forest, Holy Roman Empire (Germany)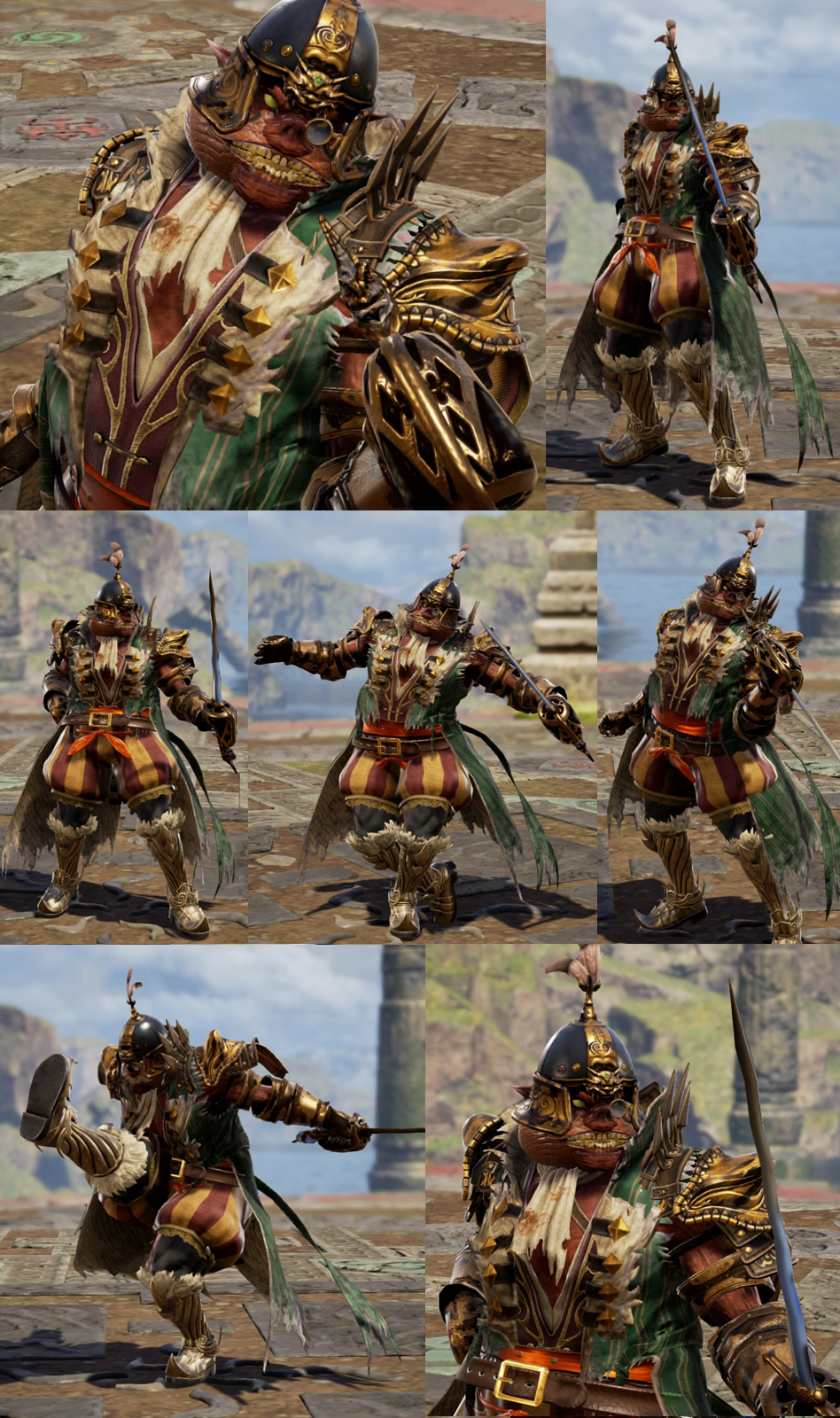 Notes:
wanted to do a kobold with pig-like vibe, then thought do a "King of kobolds" would justify him being almost human big (height 1, minimum), like the biggest of them. From there I liked the idea of him being dressed with stolen stuff wich made him have nice pricy shit but him being still dirty af and shabby
Second group soon
Last edited: