This is square one. This is the most important lesson in Soul Calibur there is. If you do not understand this, you can do nothing. Victory will constantly evade you. You will lose for all eternity and there is no hope of success.
But there is a light at the end of the tunnel. When you know this- truly know this, it will permeate throughout the rest of your game. Your strength will increase hundredfold and only the titans themselves will be able to oppose you.
There are two major forces that are always in play, in every round, in every game. They determine the fate of the battle.
They are:
Advantage
and
Disadvantage
There are simple rules to advantage and disadvantage. They can be spelled out quite clearly.
You have advantage when:
- You hit the opponent.
- You block an opponent's attack.
- The opponent misses their attack (they "whiff").
You are at a disadvantage when:
- The opponent hits you.
- Your attack is blocked by the opponent.
- You miss your attack.
When you have the advantage, you want to attack.
When you are at disadvantage, you want to defend.
So what does this really
mean
?
When advantage and disadvantage are handed out to the players, the person with disadvantage acts
slower
.
Soul Calibur is a game of speed- when two attacks are started at the same time, the faster attack will win. Likewise, if you have two attacks which are completely identical, but one player is at disadvantage, that player's attack, in that moment, is
slower
than the other attack. Advantage brings victory, and disadvantage brings failure.
When you have the advantage- you can attack. If your opponent tries to attack when you have the advantage,
the odds are very high that you will beat out their attack and win
. You have the
advantage
, after all.
Disadvantage is just a mirror, a result of your opponent having the advantage. If you try to attack at disadvantage,
the odds are very high that your attack will be beat out, and you will take damage.
You are in a weakened position- disadvantage.
The point of the game is to reduce your opponent's lifebar to 0 while making sure he does not do the same to you. Essentially, you must
hit without getting hit
. Knowing the principles of advantage and disadvantage will help you accomplish this.
This clip from
Quick Steps Episode 2
shows a
demonstration of this in-game
. I would suggest you move on at around the 3:42 mark, but you may watch the rest if it pleases you.
10/13 UPDATE
: I've made a supplementary video of my own, in case the existing materials weren't enough. I really do feel strongly about this particular subject, as with it, you can understand everything else in the game. Learn this first!
Advantage and disadvantage work on a sliding scale. There are differing amounts that are handed out to players- there is small advantage, medium advantage, and large advantage, just as there is small disadvantage, medium disadvantage, and large disadvantage. You should note that advantage and disadvantage always complement each other- if one player has a certain amount of advantage, the opponent has that exact amount in disadvantage.
Disadvantage acts as a control for the number of options you have at any given time. When at small disadvantage, you have plenty of options- you may even be able to attack with a fast attack and still win out. When at medium disadvantage, your options will shrink. Attacking may become impossible, with attempts leading to serious counter-hit damage. You will have to rely on your defensive strategies: guarding, stepping, backstepping, Guard Impact, or Just Guard. At large disadvantage, your options are reduced even further. Movement itself may become impossible, with attempts leading to counter-hit damage as before. Guarding, Guard Impact, and Just Guard become the only viable options. At disadvantage past this point, you have no options- you are wide open, and you can be hit by your opponent for free. (This is commonly referred to as "punishment".)
It so turns out, that in this game you do not have an absolute freedom. You cannot do what you want, when you want- your actions are always governed by advantage and disadvantage, and however you act must be restrained by them. You must only use options that are appropriate for your immediate situation- if you do not, you will lose.
The Science
You may have noticed that I have been speaking in fairly vague terms. That is because the basic principle is enough to stand on its own, without knowing specifics; following the "rules" of advantage and disadvantage is enough to win over the vast majority of players. However- just winning half of the time isn't enough. When you ascend to the next level, you don't want to leave anything to chance. You must know more about the fight, your opponent, and your situation, if you wish to succeed.
Now the general who wins a battle makes many calculations in his temple ere the battle is fought.

The general who loses a battle makes but few calculations beforehand. Thus do many calculations lead to victory, and few calculations to defeat: how much more no calculation at all! It is by attention to this point that I can foresee who is likely to win or lose.

- Sun Tzu, The Art of War
Of course, when I speak of specifics when it comes to advantage and disadvantage- I am referring to
frames
.
What's frames?
Frames are
a representation of measured speed
. It is quantification- putting exact numbers to forces that were vague and unexplained before. Advantage and disadvantage control speed, and are thus closely related.
An attack's speed is listed as such: BB – i14. The i stands for "impact"- 13 frames pass, and on the 14th frame, the attack connects.
i12 is faster than i18 is faster than i21. The bigger the number, the slower the attack.
When you see advantage or disadvantage listed, they are denoted by + for advantage, and - for disadvantage.
-, or "negative", refers to recovery speed. Every action taken in the game has a recovery speed, and in this recovery, you cannot move, guard, or
do anything
.
+, or "plus", is a mirror of the above, representing that you have put your opponent at a disadvantage, and thus have the advantage yourself.
A full frame listing looks like this:
BB – i14, HIT +4, GRD -6
Meaning… BB impacts in 14 frames. When it is successfully landed, it gives 4 frames of advantage. If it is blocked, it gives 6 frames of disadvantage.
Now what does this mean?
Calculating scenarios using frames involves some basic arithmetic, so you can get out your calculators if you'd like to follow along.
Let's say that both players are playing the same character. (In this example, it is Pyrrha- the frame listing up there is for her BB.)
Player 1 attacks with BB. He successfully hits the opponent.
This means that he is at +4. Player 2 is now at -4.
Player 2 decides to break the rules. He is at disadvantage, but he wants to attack. He uses BB which impacts in 14 frames. Player 1 follows the rules, and attacks at advantage. He uses BB as well.
Who wins? Both are using the same move, so both players should get hit, right?
But:
Player 2 is at -4. Disadvantage is
added
to whatever move is used immediately after. 4+14 is 18. Effectively, Player 2 is not using an i14 move, he is using an
i18
move. i14 is faster than i18, so Player 1 wins the exchange.
Player 1 is at +4. Advantage is
subtracted
from whatever move is used immediately after. 14-4 is 10. Effectively, Player 1 is not using an i14 move, he is using an
i10
move. i10 is faster than i14, so Player 1 wins the exchange.
Every exchange in the game can be measured in frames. It does not matter who you are playing as, what controller you are using, or what time of day it is.
Even though you are playing a fighting game, Soul Calibur is not
fighting
. It's not real. The rules of the real world do not apply here.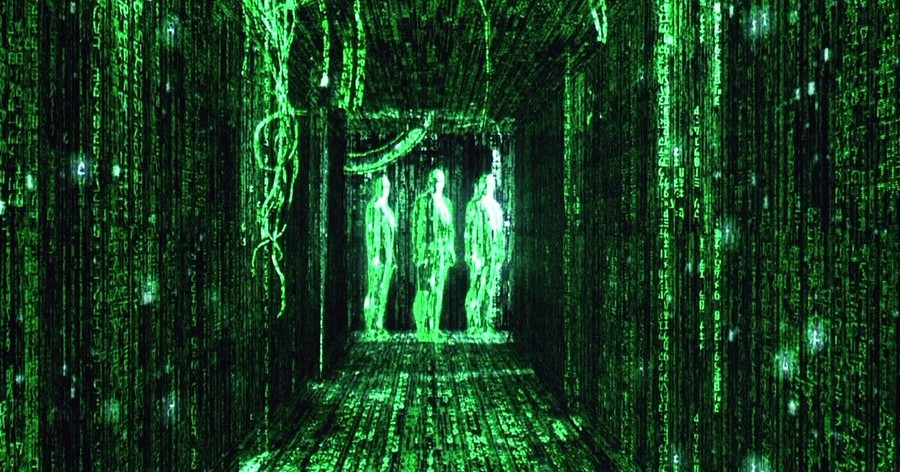 Soul Calibur is
numbers
.
Throw away your preconceptions and see the game as what it is. When you do this, you will be able to prevail.
In the numbers lie your answers to everything. They will tell you what your options are- when you can attack, and when you should be defending. When in doubt-
look at the frames
.
Here is the technical explanation of frames, for those that are interested.
Soul Calibur V runs at 60 FPS: that is, every second that passes, 60 frames have gone by.

If you have a move that impacts in 14 frames, that means that the move hits the opponent in 14/60 = .2333... seconds.

If you have +6 of advantage, that means that you recover .1 seconds faster than your opponent.

You don't need to know this to make the system work, but this is what it is referring to.
Final Calibur VII: Turn-Based JRPGs
When you know the basic tenets of advantage and disadvantage, something odd begins to happen to your gameplay.
You attack at advantage, and defend at disadvantage. Against most players, this strategy keeps you alive, and keeps you winning. But what about someone who knows the same rules as you do?
You attack; your attack is blocked, as your opponent happens to have his guard up. The opponent now has the advantage, and decides to attack. You are at disadvantage, so you defend.
You block the opponent's attack. You now have the advantage, and decide to attack. They know they are at disadvantage, so they defend.
Your attack is blocked because the opponent is defending. The opponent now has the advantage, and decides to attack. You are at disadvantage, so you defend.
You block the opponent's attack. You now have the advantage, and decide to attack. They know they are at disadvantage, so they defend.
Your attack is blo-
And thus it continues like this, back and forth, back and forth, until time runs out. This gets no one anywhere. You need something more decisive.
The error here is assuming only one method of attacking, and only one method of defending.
Attacks are not just standard attacks, but also:
Throws or lows
Horizontals
Ranged attacks
Guard Break attacks ("frame trap" attacks)
Defense is not just standing guard, but also:
Crouching guard
Step
Backstep
Just Guard or Guard Impact
At any given point in time, you have
options
. If one action does not work, pick another that does. Knowing your options and knowing your opponent's options will illuminate the path to victory. If you can reduce your opponent's options (by putting him at a severe disadvantage) you can more easily control him, and thus control the outcome of the fight.
In Closing
These are the basic rules of Soul Calibur. They are not absolute; the game is about options, not rigid structures. Once you know the rules, you can bend them- but realize that they are
always
in play, no matter what you are doing.
When you have small advantage or small disadvantage, the rules can be somewhat blurred. Depending on your opponent's tendencies- the smart choice may be attacking at disadvantage, or stepping at advantage. Use your judgment and experience to make these decisions. If you don't have that, that's what practice mode is for!
Always be wary of time. Advantage and disadvantage do not exist in a vacuum. If they are not used
immediately
, they are gone forever. You can use this fact to
deceive an opponent who knows "the rules".
When you have the advantage, while it is still fresh in your hands… Use it. Press the advantage. Attack your opponent. If they block, throw them. If they step, use a horizontal. If they backstep, use a ranged attack. When you knock them down, run over and start hitting them on the ground. Be relentless- do not let up.
Become a raging inferno of fury of which there is no escape
. This is your chance- seize the victory while you still can.
Advantage and disadvantage is a numerical representation- a simulation- of reality. The principle actually applies in everything- not just in this game, but in life. Positions of strength, positions of weakness- and finding the ways of how to break the chains of destiny and steal the strength back so that you may win forever and ever.