Earlier in the week, someone broke NDA and it was leaked that
Ezio Auditore da Firenze
would be a guest character in Soulcalibur V. Today, I can confirm that the leak is absolutely true! Ezio will be available for both consoles on launch, and as it stands, is the only confirmed guest character.
In addition to the standard retail release, Namco is also preparing a very nice collector's edition in a package very reminiscent of old leather-bound novels. The collector's edition features an in-depth biography on the history of the Soulcalibur franchise, an artbook, soundtrack, and exclusive Dark Knight and Paladin character armor sets.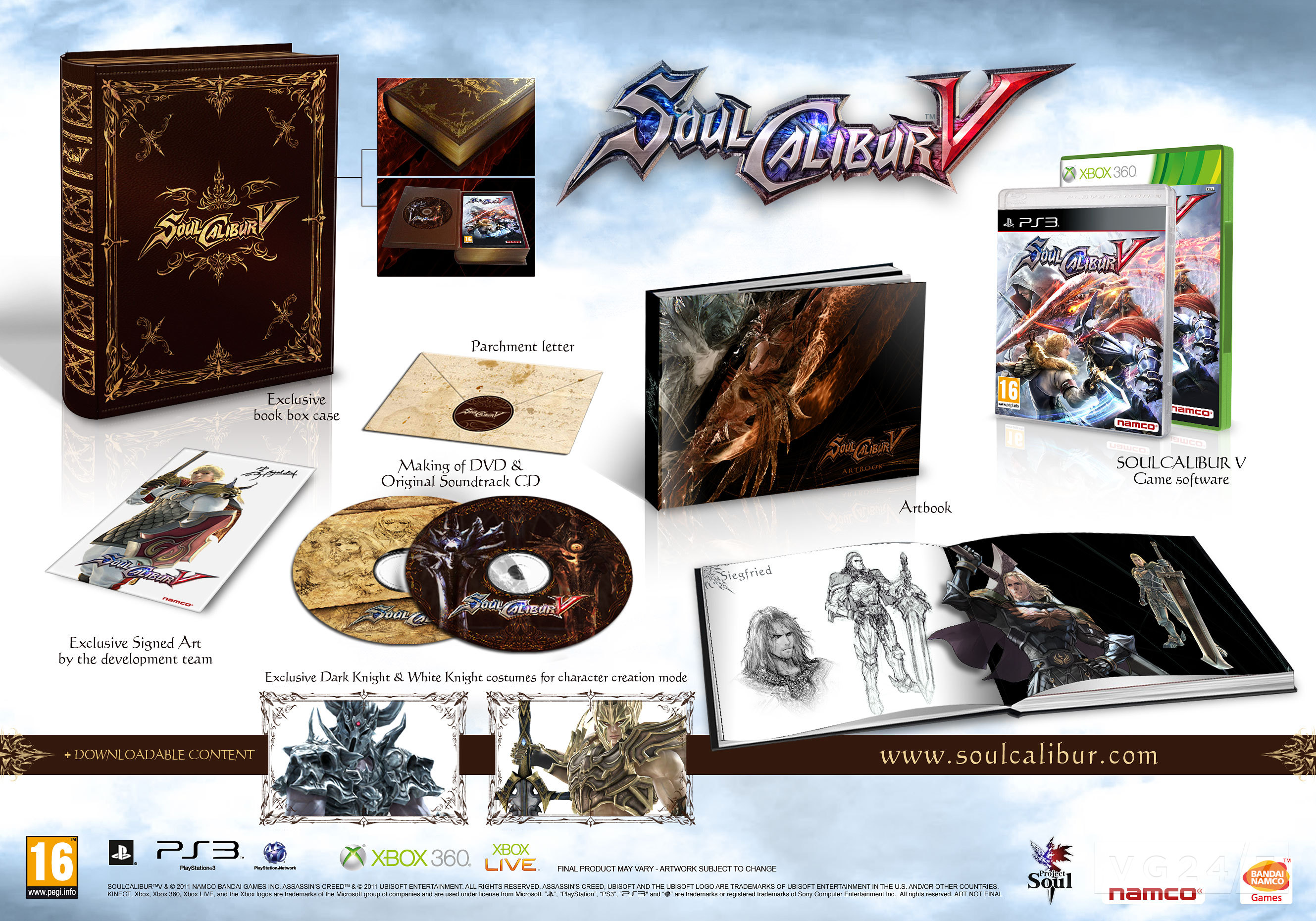 But wait, there's more! With the inclusion of Ezio Auditore da Firenze in SC5, you may be thinking "what about Dampierre? we never really got a chance to try him out!" Well good news! Dampierre Le Bello will be available as a preorder bonus at an as yet unannounced retailer. It has not yet been confirmed whether or not he will be available via DLC post release.
On the slides for Soulcalibur for the iOS, I noticed one of the screenshots had Cassandra in it; who did not appear till SC2. In addition to this, I also saw Ivy and Astaroth in their SC2 outfits. What it means is up to pure speculation; could this be a new addition or reveal? When chatting with the VP of Marketing and
@filthierich
, they had mentioned the intent to excite the hardcore fans.

In fact, I was told that Ezio had been in the plan since very early in SC5's development. To the point where a mason's tool is actually hidden in the game's logo itself! Mason's tools, in addition to being used in the symbols for many western guilds, is also used as a symbol of the Assassin's Guild in the Assassin's Creed games.

So chances are, Namco has been hiding secret messages and hints at future reveals in many of their past releases and trailers. Maybe it's time to go back to some of that older footage and getting our detective on? Clever users have already discovered Dampierre in the Ezio announcement trailer, mere hours before the official announcement of his inclusion!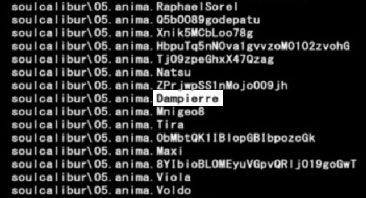 My more in-depth impressions of the game itself will be up later today.
Last edited: