This week Daishi has been teasing that he might do an early reveal of one of the
two silhouettes
posted about a week ago. He's been asking which of the two silhouettes people want to see most, and today he gives us an
early look
at a brand new female character!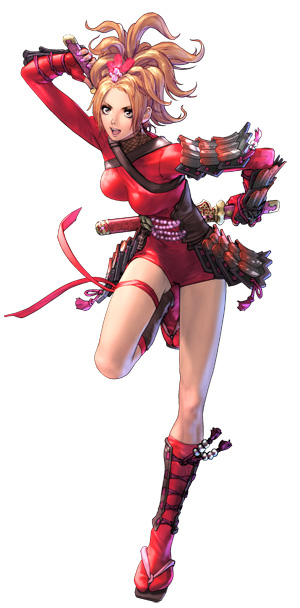 Daishi has been rather glib on whether or not Taki would be returning. However, with the reveal of this character, it can be assumed that Taki may only play a secondary role in Soul Calibur 5.
Thanks Daishi! Comic Con 2011 is only a week away, stay tuned for the next reveal!