Two weeks ago, NBGI put up a countdown teaser site, that many speculated to be related to the Soul Calibur series. We know now that these assumptions are true! With Soul Calibur V, Namco is looking for community interaction and is enhancing their social network; this
new website
is the next step...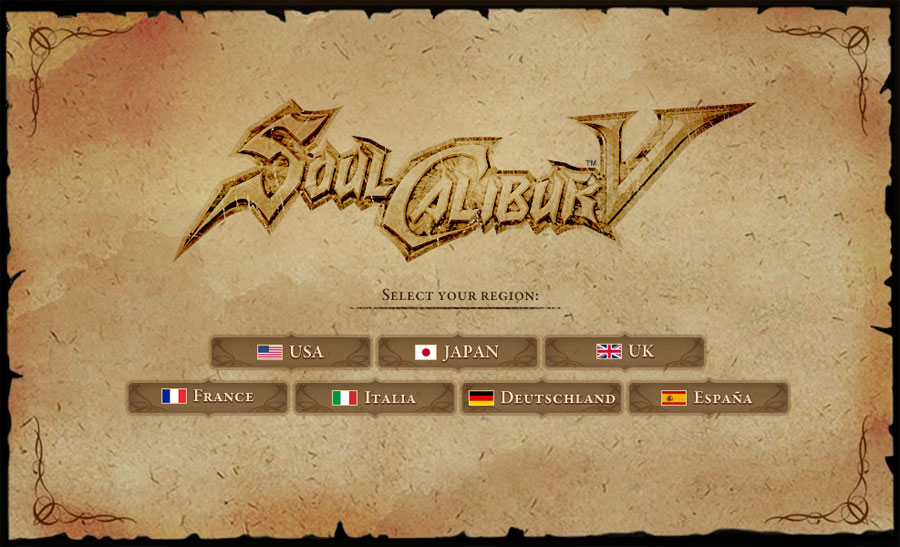 Instead of slowly releasing information about SCV during the next few months, they want community participation... and the speed of releases are dependant on the community hype. If you check out the
new site
, you will see a bits and pieces of information about social interaction on
FB/SoulCalibur
. Every like, every post, every comment you make on the Facebook page will contribute towards brush strokes on artwork. The more hype we can bring to the Soul Calibur series, the more that will be revealed to us!
So this is a call to arms! Spread the word! Soul Calibur V is coming! And while you are at it, be sure to follow
@Filthirich
and
@Daishi_CALIBUR
! Also make sure people know about 8WayRun!