A couple of recreations to start
GRIFIS- Griffith for you... to add to the Berserk group (for who missed it Gatsu and Zodd are in the first page as very first entries)
I had fun find a solution for forehead hair (is an apple) at start i found a pattern that looked better close up, but fake af from far (ingame fight distance)
This one ingame blend well with actual hair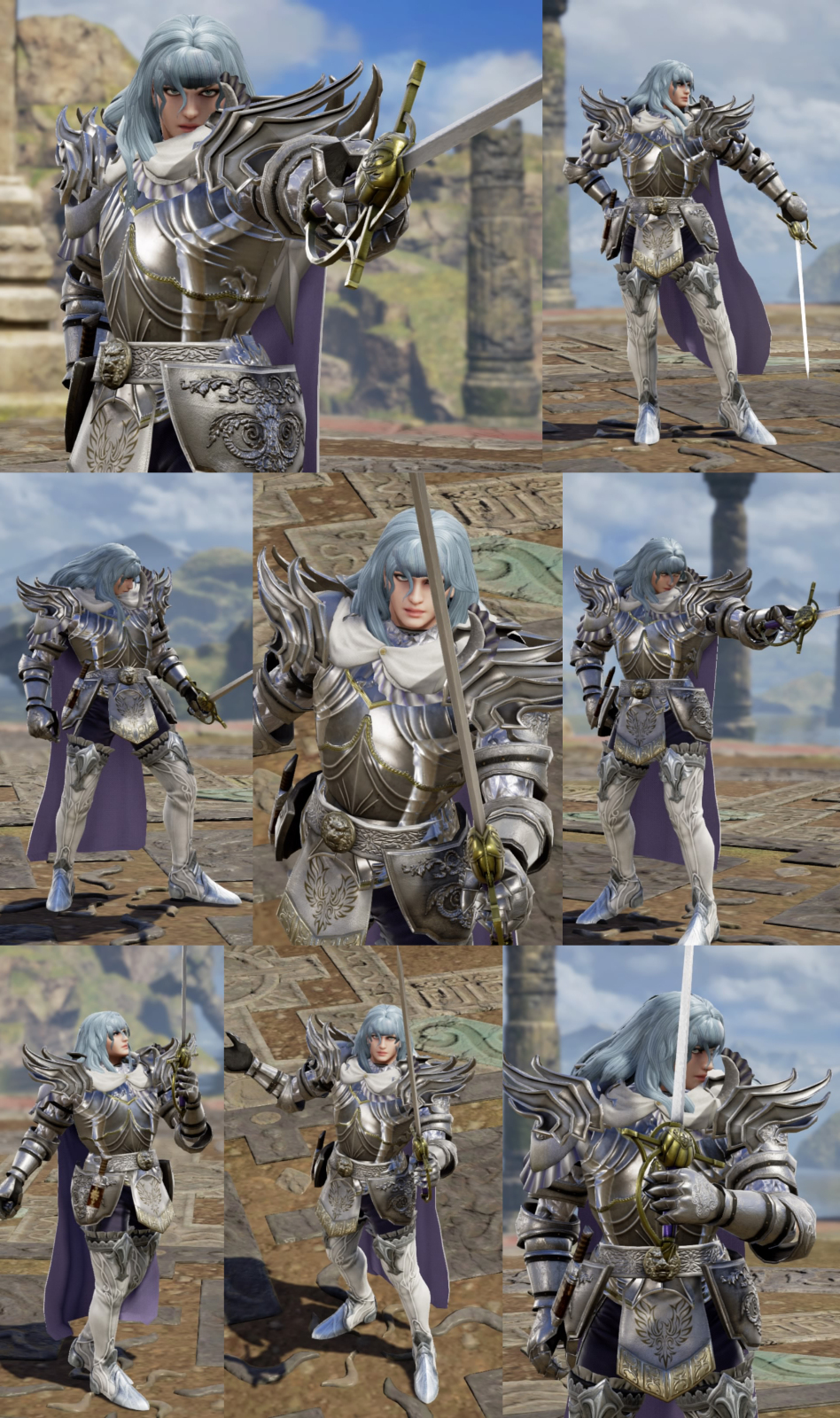 WITCH- I'm into Goblin Slayer these days, plus i thought this group may benefit from an extra pair of boobs lol
Her name is literally Witch as in GS adventurers call each other with theyr type class
Fun af, one of the voices (young woman iirc) is almost identical to the original lol, who follow the anime can try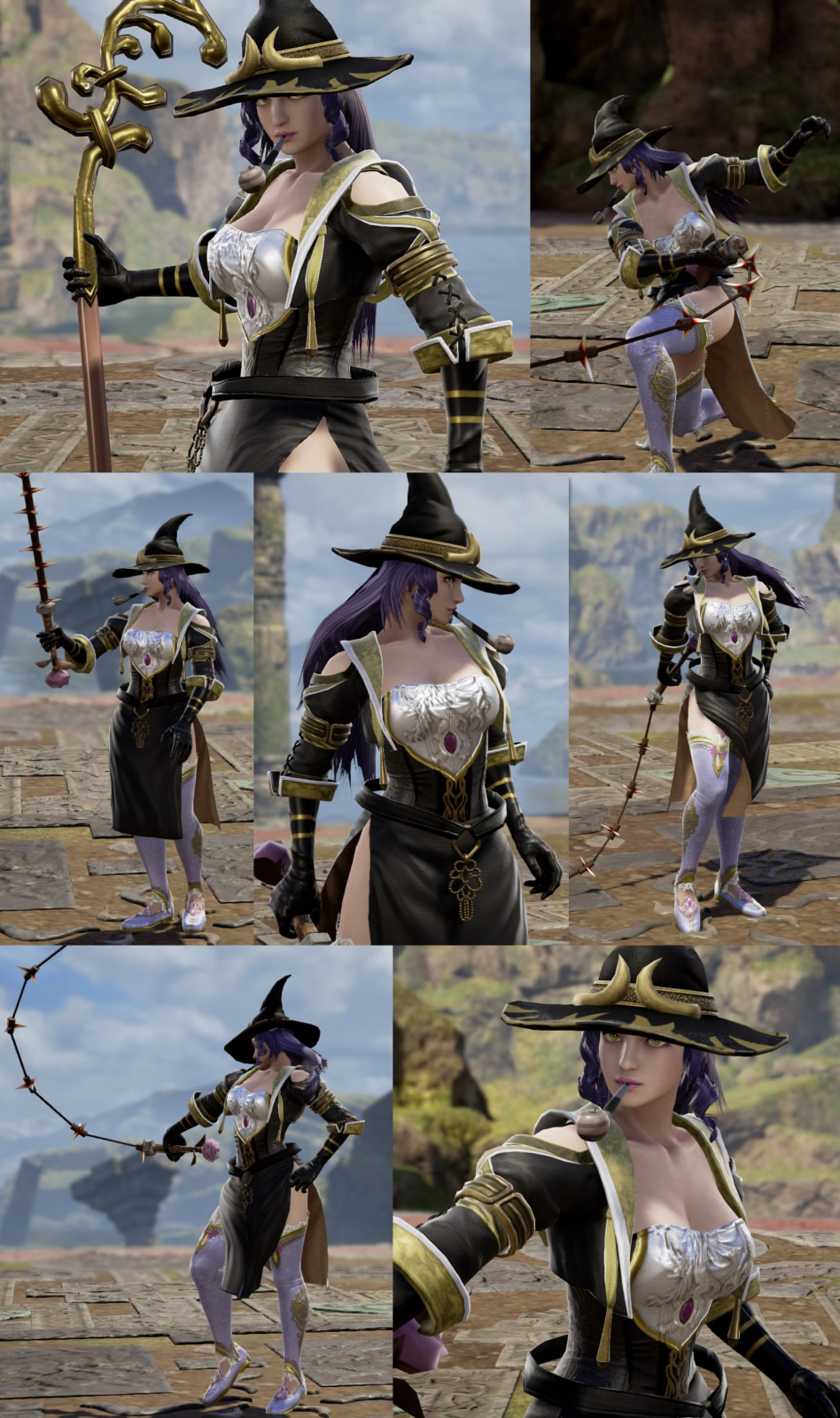 Now last two of the original caracters from my old sketches:
TRISHNA- this was an indian woman as easy to guess, her concept was being some kind of temple guardian irrc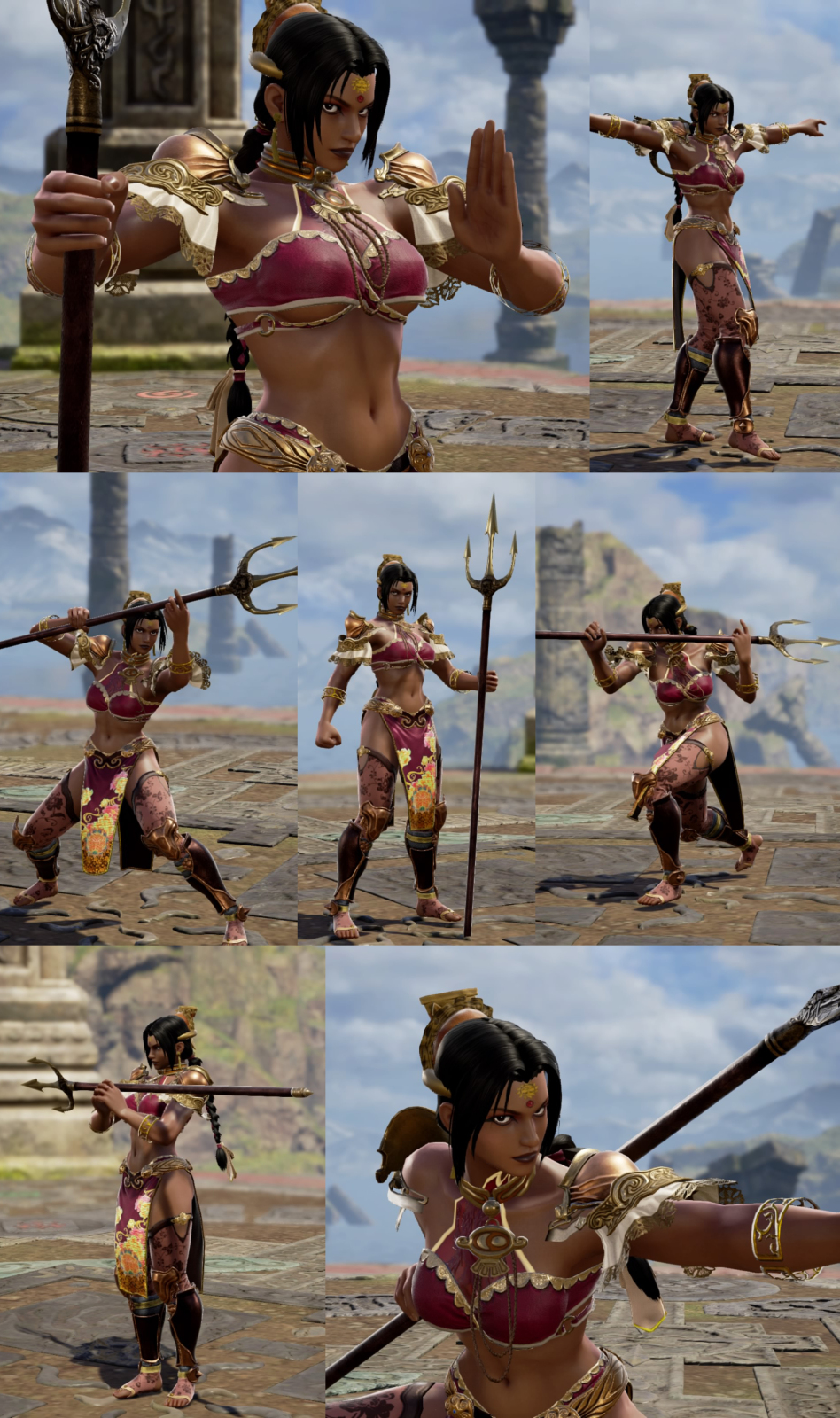 MALAKI- Malaki the madman, this was fun lol, one of the few i can remember what the concept was. This guy essentially was a madman cannibal thief that roam the ruins/temples and dungeons searching adventurers to backstab, eat and steal theyr stuff thinking it will make him absorb theyr strenght and grant and long life, total piece of shit LOL.
Yoshi soul-eating style worked perfect on it, and his machete gave the right vibe for the butcher work lol
Was fun also for once do a warrior that is supposed to be kinda weak, chosing ambush, backstab or traps to kill warriors much better than himself
Wich resulted (in the sketch) in him having any kind of armor piece, from samurai pads to scottish warrior to whoever end up being killed by him... this made the design a bit a mess, without the usual single solid theme i like put in my stuff, but knowing the concept i still like the result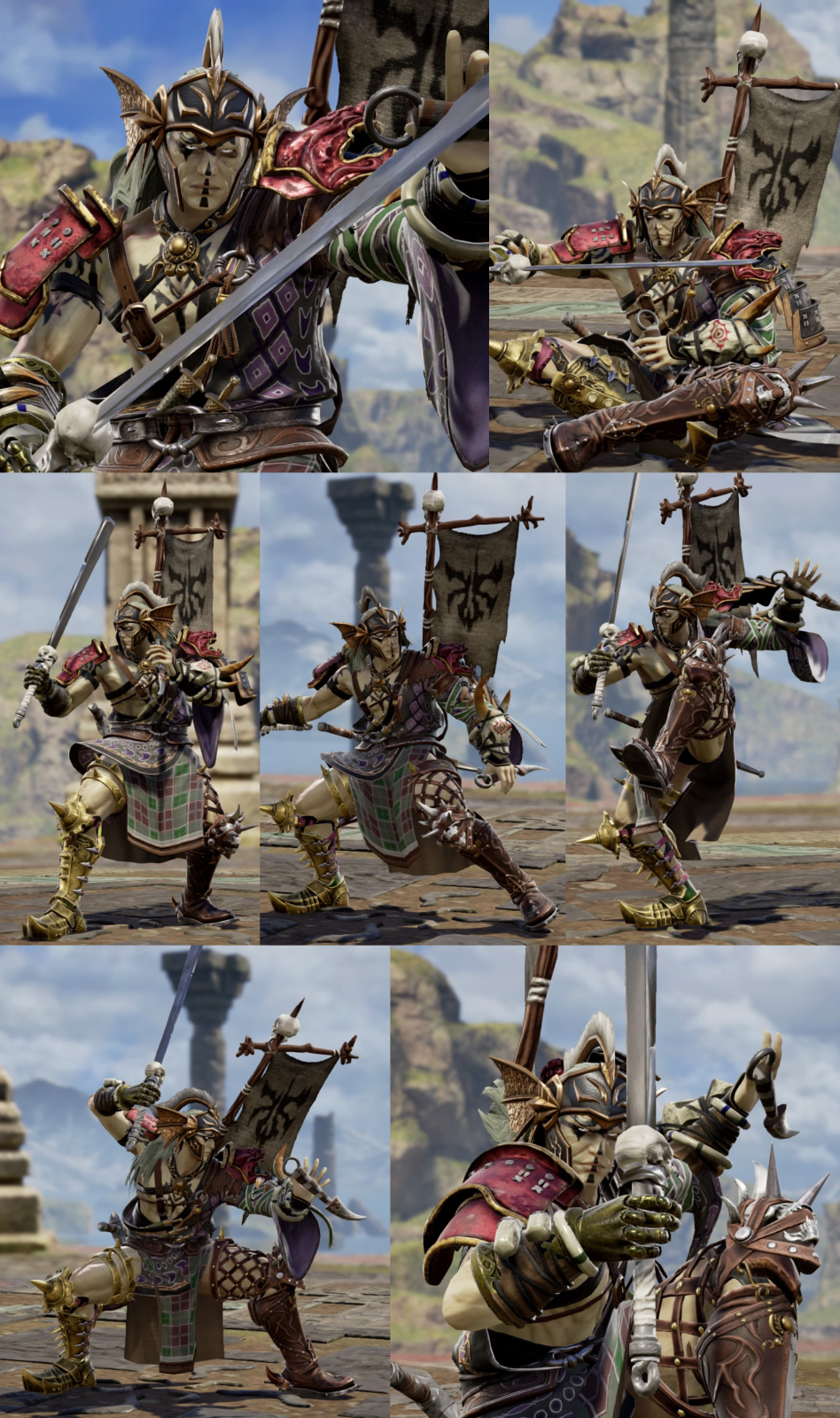 The Djinn - Total new OC, not related to the old sketches, i did it as design counterpart/nemesis of Ardeshir
Arab name of "genies", was seen as a tricky demon son of bitch, somebody willing to trick humans into believe he can use his powers to satisfy theyr wishes, but ultimately end up fuck them lol.
This is probably the entry i had more fun of this group, Azwell animations do wonders on him. At begin was red, but i did'nt wanted it to be confused with classic european "devil" figure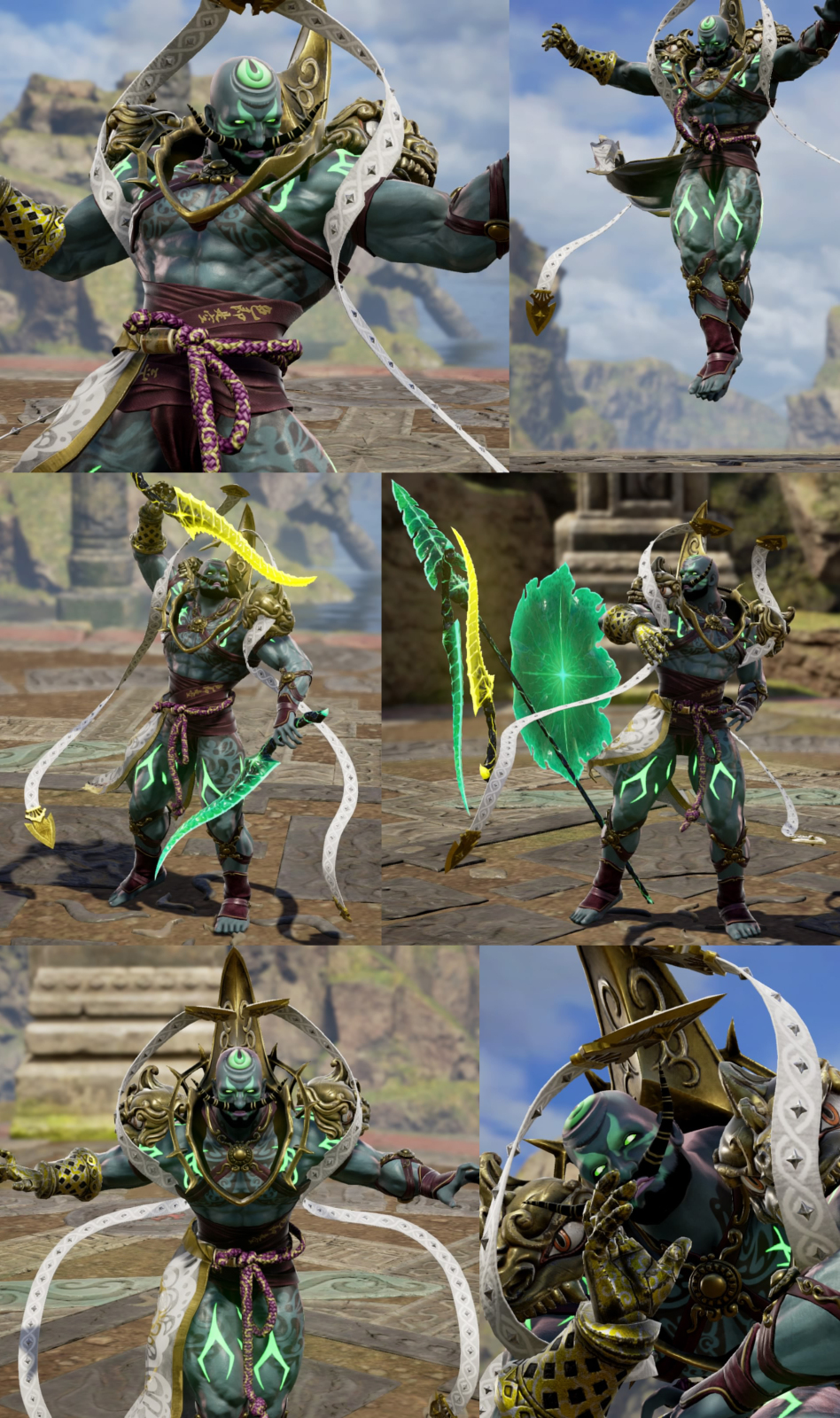 Have a pit pretty similar too that but I couldn't figure out anything for the hairpiece. Pretty dumb that Sophitia's is gender restricted.
Thing is ALL the character-related pieces are gender specific (outside Groh's uniform, but because it's supposed to be a standard one for theyr order)
I just wish we will get the old roman/greek bunch of stuff we got in SCV (together with A LOT of other stuff they removed)
BTW the hair piece is made with two waitress headpieces