Update: Dec 25
- Patience finally pays off?
Well I'm sure most of you were worried, as all the surprises we've seen so far have been Tekken related! But you were promised something spectacular, and now you finally get what you've been waiting for...
Daishi Odashima
, Lead designer for the Soulcalibur series has just opened up his own twitter!
Odashima-san used to be a tournament player in Japan back in the Soulcalibur 1 days! Since he's the new director of all things Soulcalibur at Namco, and by his own admission, has the final say on his team; you should
follow him on twitter
. Merry Christmas everyone?
I say again!! The day has finally come when I can tell you all about it. Soul Calibur is BACK !!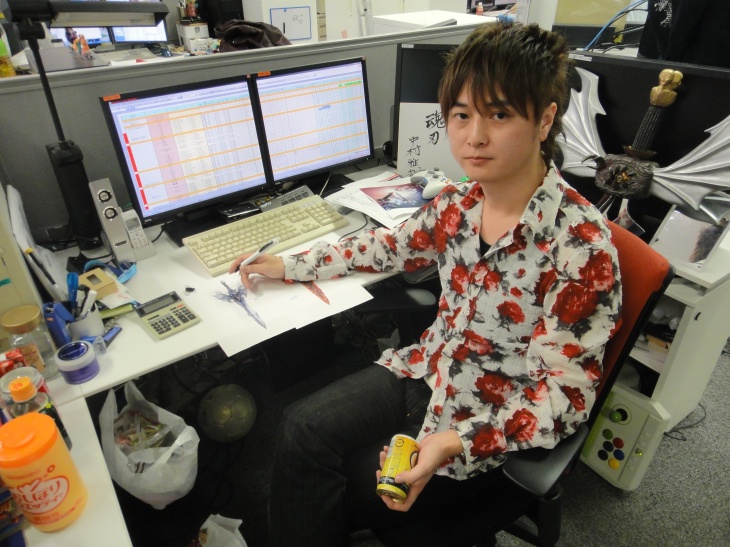 Update: Dec 23
-
Katsuhiro Harada
recently unveiled a new trailer and character for Tekken Tag Tournament 2. He also promises that more surprises are on the way:
Thanks for tons of comment !! OK next !!
I have something new to tweet about tomorrow night. so get ready!
(Not a footage. But important)
Update: Dec 21
- from
Katsuhiro Harada's
twitter:
Sorry guys I'm so busy now.
However, I want to show you something within the course of a few days...
Original Post
- Namco-Bandai's
Katsuhiro Harada
has been having a lot of fun with his twitter account lately; their community manager
FilthieRich
is no different:
Looking and waiting for something special?
Make sure to continue following and tell your friends to stay tuned ....
What could this cryptic message possibly mean? Well that I couldn't really tell you. All I can say is that Namco-Bandai is probably planning some big surprises for the holiday, and you should pay attention to the twitter feeds. Just look at that face... you know he's up to no good!
We'll do our best to keep you updated with any relevant information here on 8WayRun.