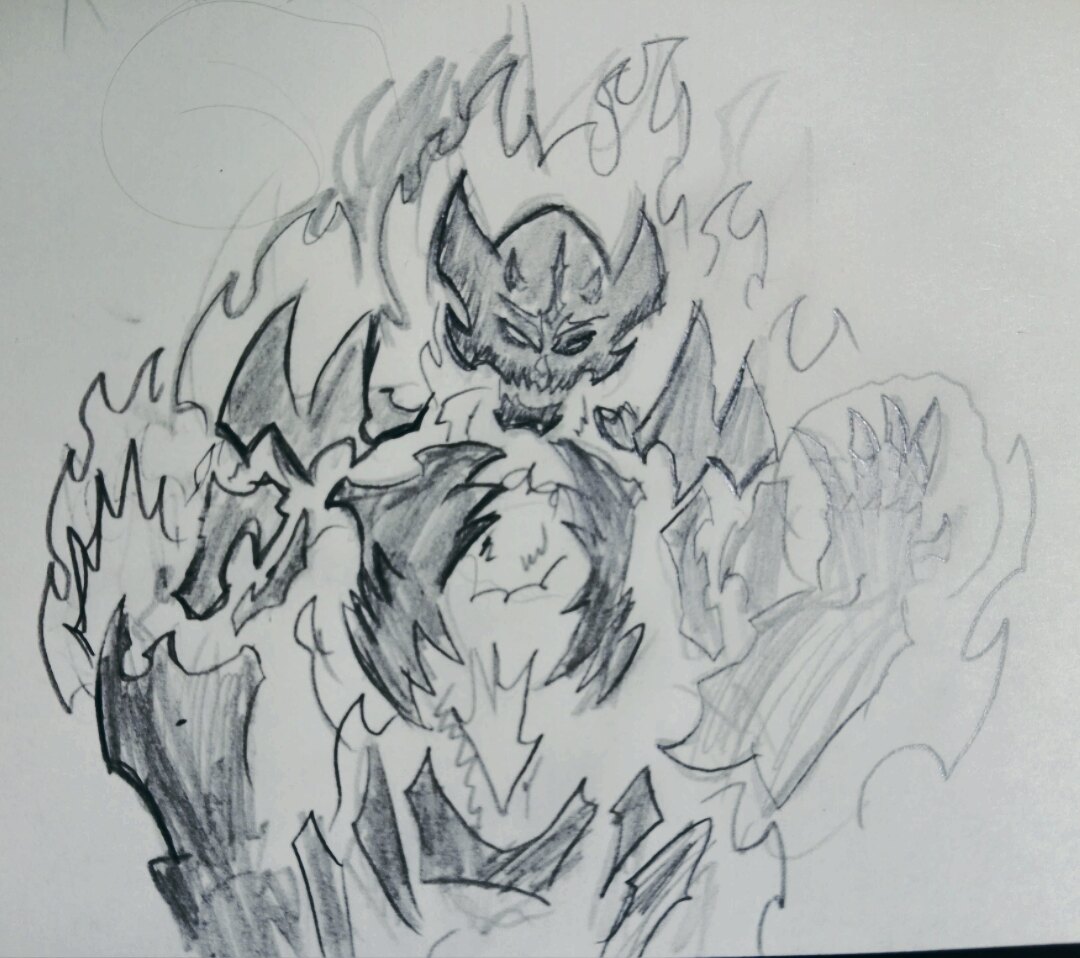 I tried to draw Inferno, focusing on his appearance from the Story trailer.
And, yeah, I'mma huge fan of this Burning Mokijin)))) I'm really wish he will got his own Fighting Style on the new SC. Mayby, He can be something like Necrid, take a different weapons on specific moves. Ow, BTW, it's going to be interesting when he can transform himself into SoulEdge during a battle and attacks by flying in this form.
P.S.: Sorry for my bad English... i'm not so experienced to typing on it...