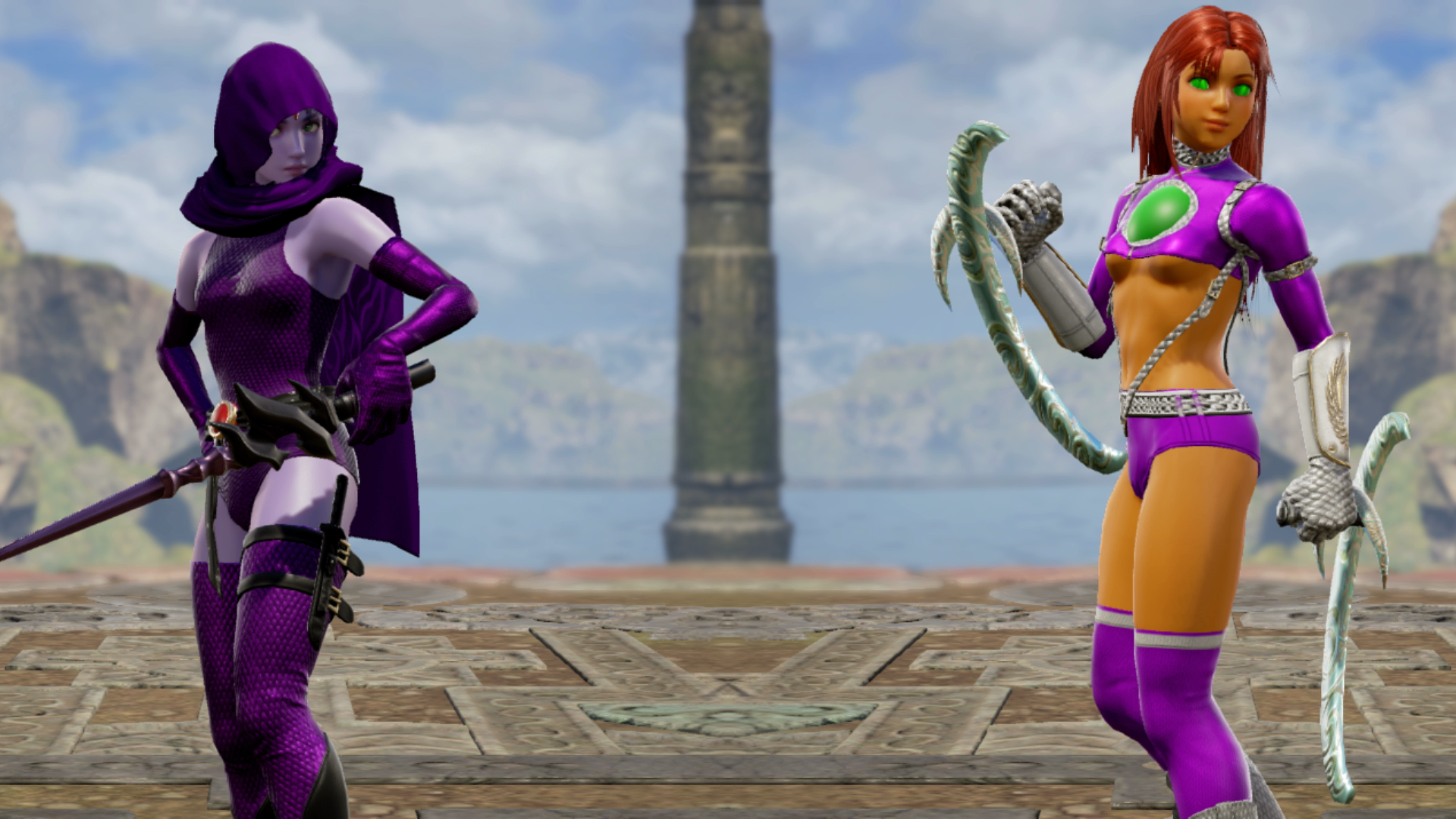 So a hastily made screenshot for a work-in-progress, but… here's Amy and Talim dressed as Raven and Starfire from the
Teen Titans
. =3
EDIT:
Well,
this
screenshot's already out-of-date. =Þ I was able to adjust the stickers on Amy's body to completely cover her legs, thus allowing me to retool her outfit to appear closer to the cartoon (which also helps an issue I had with my "Poison Ivy"), and so I decided to give Talim the "Ladies' Boots," instead.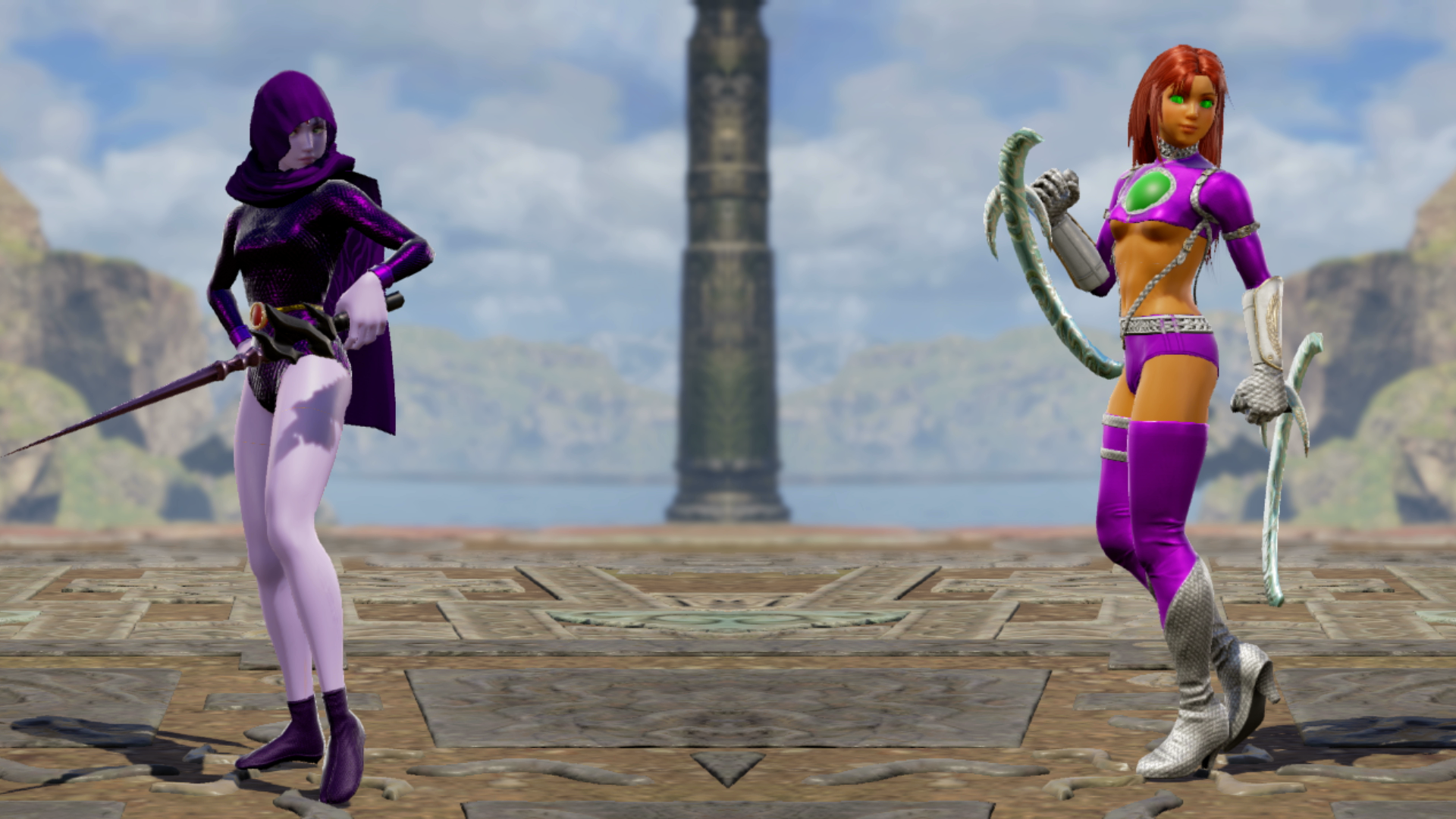 It'd be nice if the game had short socks that were bunched up at the top; I think the "school set" from
SCIV
had 'em. Granted, it'd also be nice if the dagger on the "Ladies' Boots" had its own color value instead of sharing the boots'.
I might drop the scale pattern from Talim's outfit…
Last edited: